The demand for old shows has increased rapidly amid lockdown. With Ramayan and Mahabharat receiving immense viewership, Doordarshan has decided to re-air Shri Krishna. Prasad Bharati CEO Shashi Shekhar confirmed the news and said that it was "coming soon".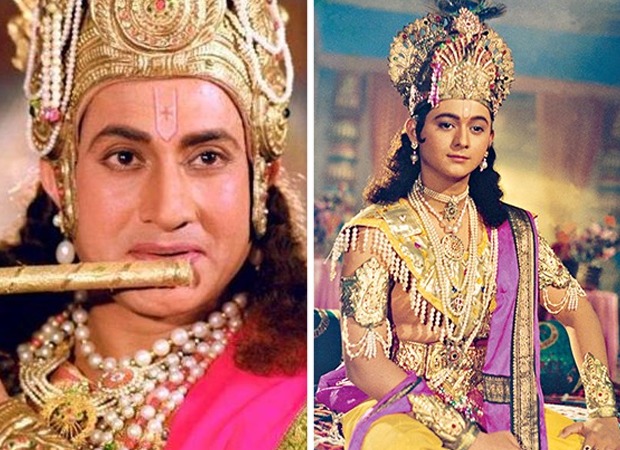 The short promo shared by Prasad Bharati showcased glimpses of the several aspects that occurred in Krishna's life from lifting Govardhan Hill to dancing on Kaliya Naag. The show, written, directed and produced by Ramanand Sagar, starred Swapnil Joshi as the young Krishna whereas Sarvadaman Banerjee played the older version of Lord Krishna. It aired from 1993 to 1996 on Doordarshan.
Ramanand Sagar's Ramayan concluded on April 18 on Doordarshan. The show received immense love on social media. With Mahabharat currently being aired, Shri Krishna will replace the slot of Ramayan.
Just as when the whole world is sitting at home and has been restricted to step out, try answering this nostalgia question if that could help you kill boredom. What's common to Pallavi Joshi, Renuka Shahane, Durga Jasraj and Rajeshwari Sachdeva? There's one commonality that binds them together. You guessed it right… Antakshari! All of these extremely talented ladies have been a host to the most popular talent show of the nineties.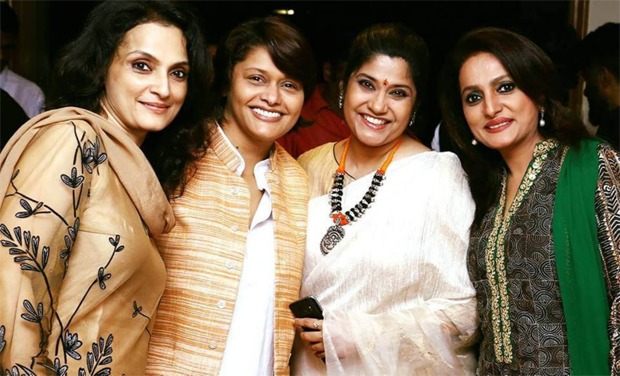 Giving company to her go-getter husband Vivek Agnihotri in 'The Future Of Life Festival', will be Pallavi Joshi, who will be seen along with Renuka Shahane, Durga Jasraj, and Rajeshwari Sachdeva. Pallavi Joshi, who had started off as a child artist in films, went onto achieve dizzying heights in her career spanning many decades. Superlative performances, awards and rave reviews have always been synonymous with her. The ageless woman that she is, will be seen reviving the good ol' 'Antakshari' days at the much awaited 'The Future Of Life Festival', which will take place on 30 April, 2020 (Thursday) at 5 pm IST.
Speaking about the coming together of all four of them, the ever-versatile Pallavi Joshi says, "Music unites souls. Acting was the primary profession of all four of us viz., Renuka Shahane, Durga Jasraj, Rajeshwari Sachdeva and myself. Yet, it was music that brought us together and made us lifelong friends. All these three wonderfully wonderful actors (Renuka Shahane, Durga Jasraj, Rajeshwari Sachdeva) are not just beautiful looking people, but they have got beautiful souls. Rajeshwari Sachdeva is probably one of the best actors that I have ever come across. I am a big, big fan of hers. On the other hand, Renuka Shahane, I think, has the best smile in the whole of India. And as for Durga, she is simply the most amazing person. And, what combines all four of us is the most whacky sense of humour that all of us share. I am eagerly looking forward to this session with my friends."
A police complaint has been filed against Kangana Ranaut for supporting her sister Rangoli Chandel after the latter's Twitter account was suspended due to alleged hate speech directed against a community.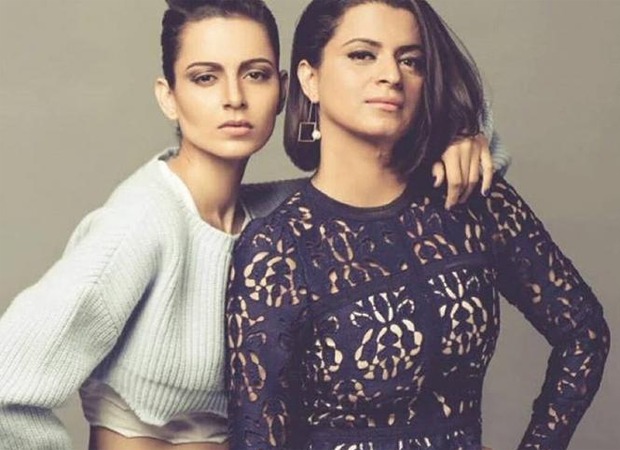 As per reports, advocate Ali Kaashif Khan Deshmukh, a resident of Mumbai, has filed a complaint against the actress. He says that while one sister was calling for killings and violence, the other sister came out in support after being criticized, which led to Twitter account suspension.
The complaint also alleges that Rangoli Chandel has misused the stardom, fame, fanbase, money, power, and influence to promote hatred, disbalance, fights in the country for their personal benefits and gains.
In the video, Kangana Ranaut addressed Rangoli Chandel's twitter account being suspended. "my sister Rangoli Chandel had specifically mentioned that people who have attacked doctors and police personnel should be shot dead," Kangana said in her video message. She stated Farah Ali Khan and Reema Kagti made false allegations that Chandel was targetting a specific community.
"I know the nation is going through a lot right now, but we have to find a way to completely demolish these (social media) platforms and start our own platforms," she said.
Previously, the same advocate filed a complaint against Rangoli Chandel for her alleged hate speech.
On Thursday, actor Vicky Kaushal took to his Twitter feed to dismiss rumours of him violating lockdown rules. The actor called these rumours baseless and said that he has not stepped out of his house since the time the lockdown was announced.
Taking to Twitter, Vicky wrote, "There are baseless rumours suggesting that I broke the lockdown and got pulled up by the cops. I've not stepped out of my house since the lockdown started. I request people not to heed the rumours."
Earlier there were reports of an actor violating breakdown rules to meet his girlfriend and was caught and fined by the Mumbai traffic police for the same. The reports said that both the actors are successful and popular. This led to several people coming to the conclusion that the said actor was Vicky Kaushal who is rumoured to be dating Katrina Kaif.
Meanwhile, according to reports, Vicky Kaushal's building in Mumbai has been quarantined after a young lady was tested positive for coronavirus.
The coronavirus pandemic has posed an unprecedented crisis and survival has become a worldwide challenge. The healthcare system stands overwhelmed as hospital staff and workers put in hours fighting the virus on the frontlines. To show support and express thanks to these caregivers in India, a global icon, Priyanka Chopra Jonas and Crocs Inc. will be donating 10,000 pairs of footwear to them. The pairs will be donated to healthcare professionals in Kerala, Maharashtra, Karnataka and Haryana.
Crocs President and CEO Andrew Rees said, "We are pleased to work closely with our global brand ambassador Priyanka Chopra Jonas in order to extend our support to the healthcare professionals in India who are working on the front lines to help us fight this pandemic. We have spoken to healthcare workers and facilities all over the world, and they have specifically asked for our shoes in an effort to provide ease on their feet, as well as the ability to easily clean them before or after shifts. These workers have our deepest respect, and we are humbled to be able to answer their call and provide whatever we can to help during this unprecedented time. Together with Ms. Chopra Jonas, we will be able to support caregivers working in public hospitals across 4 states in India – Maharashtra, Haryana, Karnataka, and Kerala. We would like to thank the respective state governments in helping us with this initiative."
Priyanka Chopra Jonas said, "Healthcare professionals across the country are our true superheroes, working everyday to ensure our safety and fighting for us on the frontlines. Their courage, commitment, and sacrifices are saving innumerable lives in this global pandemic. While we cannot even imagine what's it like to be in their shoes, we can at least help them be comfortable in them. Because of the nature of their work, it is critical for them to have easy-to-clean shoes and apparel for themselves."
She adds, "I'm so proud to work with Crocs India to give 10,000 pairs of Crocs shoes to healthcare professionals in public and Government hospitals. We are so glad to be able to offer this support and hope this helps these caregivers in the fight against this virus."
Shikha Singh who was seen in the second season of Left Right Left and now is currently a part of Sriti Jha and Shabbir Ahluwalia starrer Kumkum Bhagya, has announced her first pregnancy. She tied the knot to her boyfriend Karan Shah back in 2016 and has taken to her Instagram to share the news with her fans. Speaking to a leading daily, Shikha confirmed that she was going to take a break from work for a few months.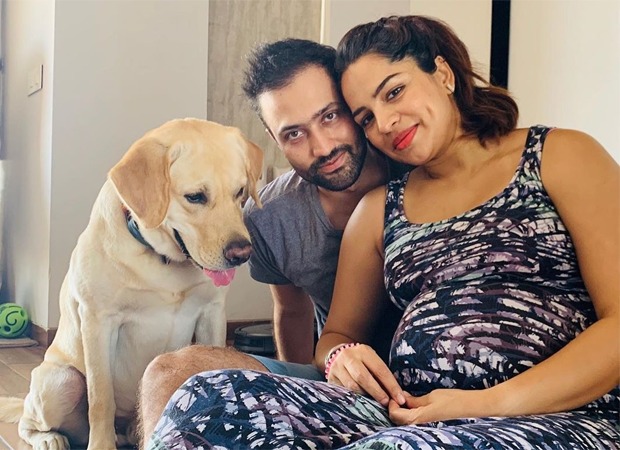 She was supposed to go on leave in April and knew that she won't be able to shoot for a certain period of time. However, due to the Coronavirus lockdown, Shikha and her husband Karan will be in complete isolation for a few months as a precautionary measure. She says it will be a few more months before she can continue work. She shared the pictures with the caption, "Boom Boom Ciao ????"
The ongoing Covid-19 pandemic is causing understandable fear and anxiety among people, therefore triggering mental health issues as well. Actor Deepika Padukone, on Thursday evening, was supposed to go live on Instagram with WHO Director General Dr Tedros Adhanom Ghebreyesus and address this issue. However, the conversation has now been postponed indefinitely.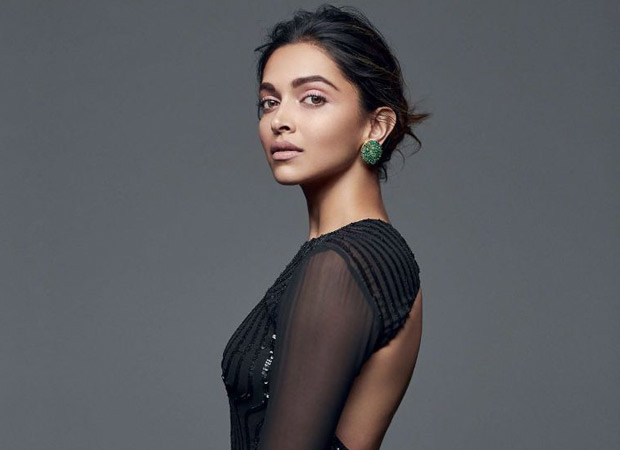 The actor, on Instagram, announced it with a note. "Hello everyone, I hope all of you are safe and staying indoors! I regret to inform you that due to unforeseen and highly unavoidable circumstances, the conversation 'Prioritizing mental health during the pandemic and beyond' between Dr Tedros Adhanom Ghebreyesus, Director-General, WHO and I, scheduled for 23rd April, 2020 has been put on hold until further notice," she wrote.
Deepika, who was diagnosed with clinical depression in 2014, has been vocal about it ever since, and set up The Live Laugh Love Foundation to address the stigma around mental health in India, connect mental health sufferers to professionals and curate relevant programmes for several groups of people including school students and parents.
To answer director Shoojit Sircar's question on how intimate scenes will be shot after the virus scare is over, a major director whose heroine-oriented film is under production tells me, "There will be no intimate scenes, at least not in my film. We will all be shooting with masks and gloves. The actors will take these off for their shot and put them on again once the shoot is over. Social distancing will be observed on the set. There will be minimum conversation on the sets. Everyone will stay in their own vans until called for a shot," says the director who had planned a key lovemaking sequence between his popular heroine and the newcomer who has been cast opposite her.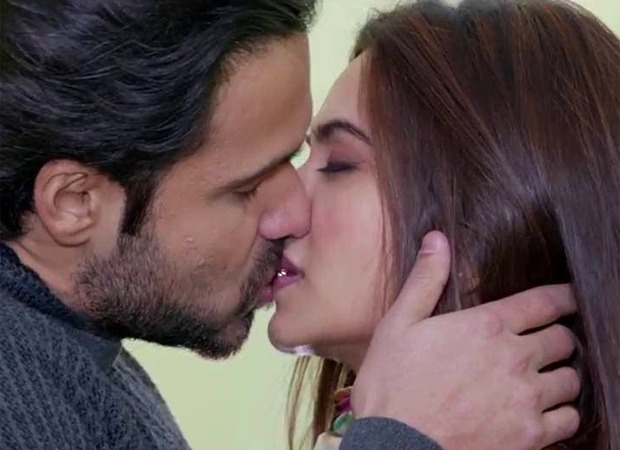 "But now I am scrapping the love making. We will have to revert to the days of showing flowers kissing  Or maybe we can achieve some kind of intimacy through computer graphics…I don't know. Everything is uncertain at the moment. But yes, no intimacy."
Bhumi Pednekar is one of the most sought after actresses who have managed to woo the audience by their skills. After starring in multiple films of different genres, Bhumi has never hesitated is experimenting with her work rather than sticking to a particular type of films. She has made a name for herself solely based on her talent. Bhumi also prefers to keep her private life under wraps but has revealed that she would never date an actor, and the reason is justified.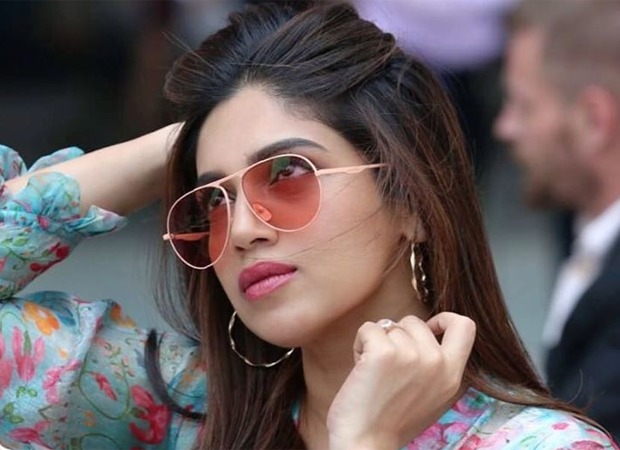 Bhumi says that dating an actor would be difficult since their lives are so hectic. She feels she would limit herself by dating an actor and says that she cannot spend her entire life talking about films alone. If she dates a person who's not from the industry, the chances of having a healthier relationship are higher. She also revealed how her younger sister, Samiksha, scares away any guy she finds potential in. If it were up to her, Bhumi would remain single for the rest of her life! To which, Samiksha said that she doesn't want her to settle for something less than she deserves.
On the professional front, Bhumi has quite a busy year ahead with Durgavati and Takht.
Actress Alia Bhatt has been staying indoors amid nationwide lockdown. On her social media, she is also encouraging her fans to practice social distancing and take up some hobbies in this quarantine period. Whilst staying indoors, she has been missing her parents Mahesh Bhatt and Soni Razdan a lot but keeping in touch via video calls.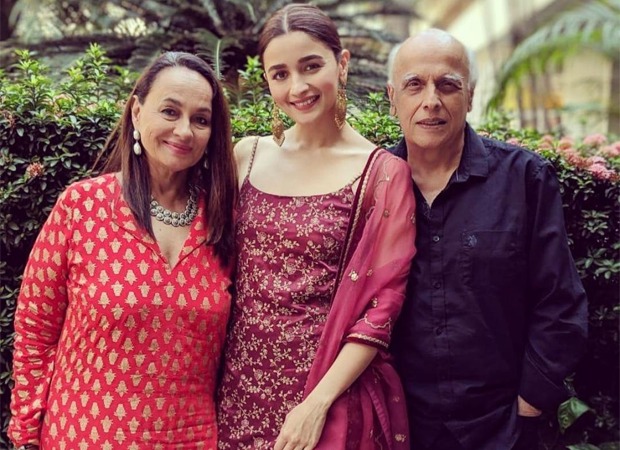 Alia Bhatt visited her parents recently as she lives a few buildings away. She took necessary precautions of wearing mask and gloves and even maintained distance. Mahesh Bhatt said that she followed all the protocols to keep her parents safe. He said that it warms his heart to see his young child being socially responsible.
While it is unclear whether Shaheen Bhatt visited her parents or not, the sisters are apparently living separately amid lockdown.
On the work front, Alia Bhatt has bunch of releases lined up including Brahmastra, Takht, Sadak 2, Gangubai Kathiawadi and RRR.
Actor Sonu Sood, just like everyone else, is doing his bit amid this Coronavirus pandemic. The nationwide lockdown has left the daily wage workers jobless. As per latest reports, Sonu will provide meals to 25,000 migrant workers during Ramzan. This is in addition to the 45,000 workers he has already been helping.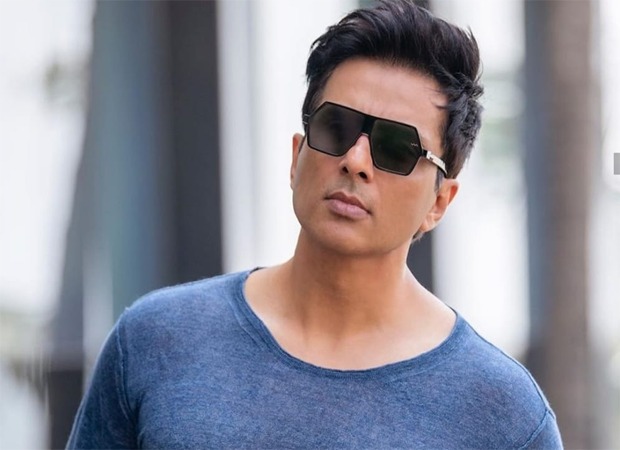 The reports stated that someone reached out to Sonu Sood to discuss the condition of the migrant workers who hail from Karnataka, Uttar Pradesh, Bihar and West Bengal and are currently stranded in Bhiwandi. The actor has reportedly set up a few kitchens to help make meals and deliver it to the workers who will fast during Ramzan.
The actor said that it is important to help those in need during this time. Through their initiative, they will provide special meal kits to those keeping roza. The target is to provide 1.5 lakh meals.
Sonu Sood has already offered his hotel in Mumbai to medical professionals who are working towards the fight against Covid-19.
Ajay Devgn and Ileana D'cruz starrer Raid released two years ago! The film was a success and it was an important film in Ajay's career. The actor celebrated two years of the film on March 16, this year. Now, the makers are developing script for Raid 2.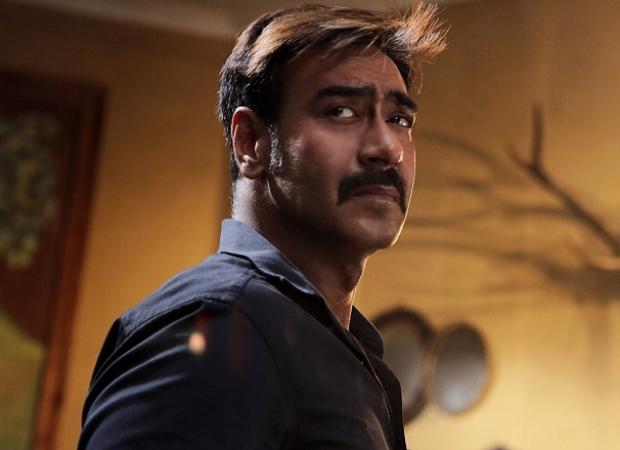 After collaborating on Raid and then the blockbuster Tanhaji – The Unsung Warrior, Ajay Devgn and T-Series head honcho Bhushan Kumar will collaborate on this project. Raid 2 will also be based on a true story and will be a tribute to men who don't wear uniform.
Bhushan Kumar confirmed that it will be a huge multi-franchise deal for him, Ajay Devgn and Kumar Mangat. He said that the script is underway.
Set in the 80s, Raid was based on one of the most high profile raids the country had ever known. A fearless Income Tax officer Amay Patnaik carried out a non-stop raid at the mansion of Tauji the most powerful man in Lucknow.
Meanwhile, on the work front, Ajay Devgn has many projects in the pipeline including Amit Sharma's Maidaan, Neeraj Pandey's Chanakya, SS Rajamouli's RRR, Bhuj: The Pride Of India, Indra Kumar's Thank God with Sidharth Malhotra and Rakul Preet Singh and Kaithi remake.
During the lockdown, while we have seen many celebrities do their bit to help those in need, actress Katrina Kaif also has supported a great initiative. Through her cosmetic brand Kay Beauty, Katrina has teamed up with the De'Haat Foundation to support the #Kare initiative for all those who have suffered during this pandemic.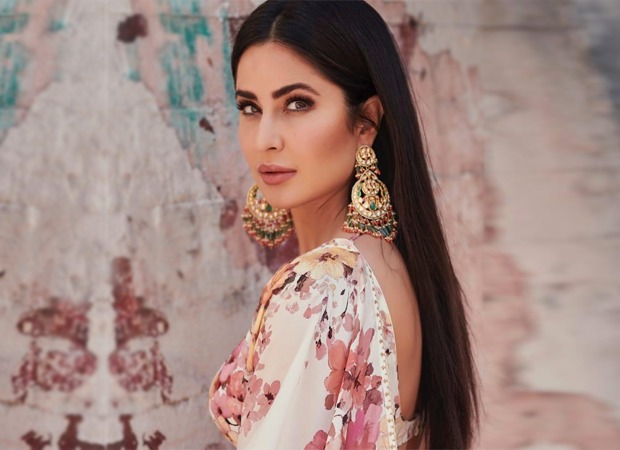 While both Katrina and the De'Haat foundation have partnered earlier too, this time it is to help the daily wage earners. Katrina and the De'Haat foundation have joined hands to provide food and basic sanitary needs to the families of daily wage earners in the Bhandara district of Maharashtra. In these critical times, the Tiger Zinda Hai actress has been going all out in helping the needy, earlier, she also pledged to contribute to the PM Cares Fund.
While Katrina has been doling out some amazing fitness goals amidst practicing self-quarantine, she has also supported the cause of raising voice against domestic violence during the lockdown.
The extended lockdown to flatten the curve of Coronavirus has had its own cons just as it has the pros. There are people struggling to figure out where their next meal will come from while the others work from home. One such group that is suffering because of the lockdown is the paparazzi. Their careers depend on making sure that the celebrities are clicked on time at important events or at the airport.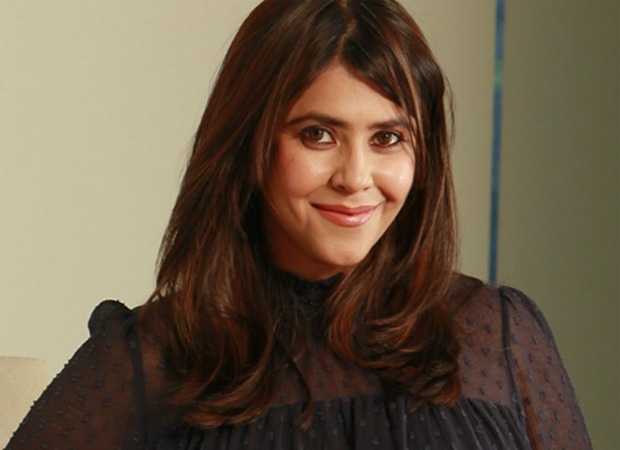 With the ongoing lockdown, they have been living hand-to-mouth since there is no work left for them to do. Ekta Kapoor has been very generous and has transferred their salary money directly to their accounts in these trying times. Truly, Ekta Kapoor has come in as a savior in their lives. Viral Bhayani took to his Instagram to share the news with the caption, "While we are under crisis and jobs at stake, it's good to see individuals like #ektakapoor coming and helping us in our difficult times. With no work and the crisis not slowing down Ekta has directly sent payment to our boys bank account. This was well appreciated as it has become difficult to pay salaries now. ????"
This is really a great move on Ekta Kapoor's part.
Bhumi Pednekar is quite the name when it comes to being an unconventional actress. She has proven her worth right from her debut, Dum Laga Ke Haishaa, and since then, she has only seen success. Her physical transformation was jaw-dropping and she has been giving us major fitness and fashion goals since then. With her first solo film, Durgavati, still in works Bhumi Pednekar couldn't be more content and grateful for the films she has done and the love she receives on a daily basis.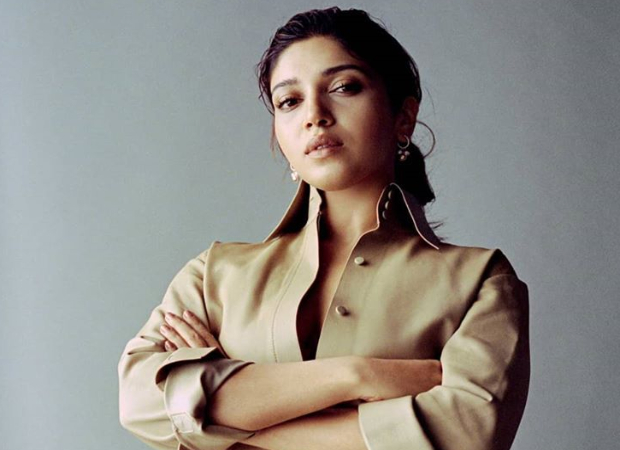 In an interaction with a portal, Bhumi Pednekar opened up about how she lost her father to cancer when she was just 18 and her sister, Samiksha was 15. She says it was difficult for them to cope up with that since they had seen him in the prolonged sickness for so long. Losing a parent is never easy and they had a wonderful father. While it was difficult for the two young girls, their mother got them together. The first two years without him were a mess but they put on their warrior mode and got through it really fast. Now when they look back at those days, they wonder how they got through those days, but it happened somehow.
Bhumi Pednekar will also be seen in Badhaai Ho 2 with Rajkummar Rao.
Sanya Malhtora has given a breakthrough performance in her debut film with Aamir Khan and Fatima Sana Shaikh in Dangal. The actress is one of the most promising newcomers in the industry and has managed to make everyone fall for her charm and caliber. After starring in just two films, Sanya Malhotra has a lineup of films for the coming year. In her recent conversation with an entertainment portal, she revealed that being from a non-film background, her mother has been hesitant about her career choice.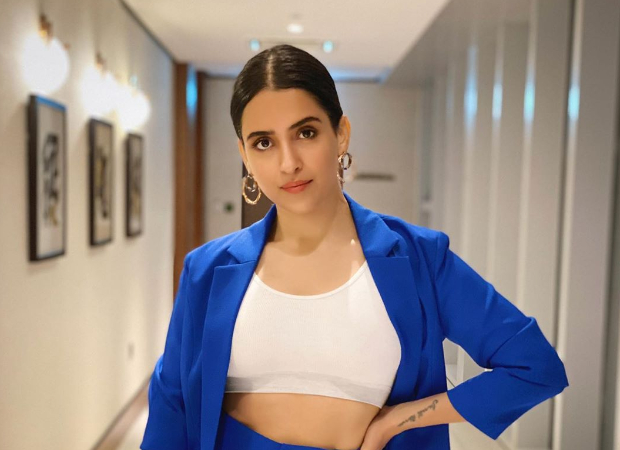 She says that her father was quite chilled out, but her mother kept referring her to Saif Ali Khan and Rani Mukerji from Ta Ra Rum Pum where they hit a roadblock in their careers for not studying enough. Even while they're in quarantine, her mother has been asking her to take up some online studying course. Sanya reveals that her mother always told her to finish masters and then do what she liked with her career. However, after graduating, Sanya feels she has studied enough and wants to do things that make her really happy.
Sanya Malhotra will next be seen in Ludo, Shakuntala Devi, and Pagglait.
On April 24, Varun Dhawan turns a year older. The plan was to announce a new special song from Coolie No 1 on his birthday as a lead-up to the film's release on May 1. There were also plans of announcing Varun's engagement to his long-standing girlfriend Natasha Dalal on his birthday.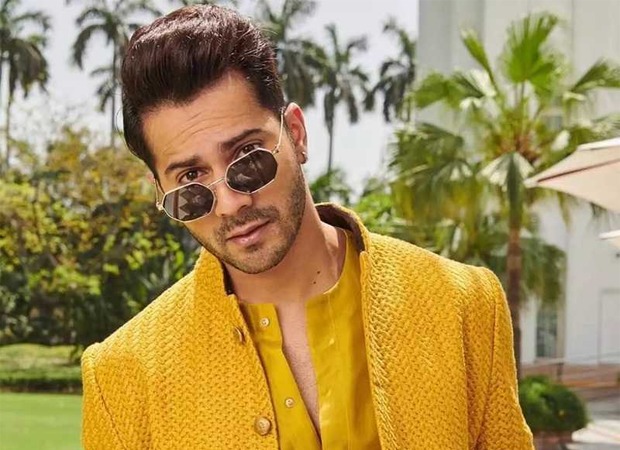 Alas, these were not meant to be. Man proposes, Corona disposes. Varun will now have to be content with a virtual birthday party that his friends are planning for him. Apparently Varun's pals like Arjun Kapoor, Alia Bhatt and Shraddha Kapoor intend to connect via their phones and computers on this special day with the birthday boy.
A source close to Varun reveals, "Luckily for him, Varun is with his parents, brother, sister-in-law and little niece. So they can have a family get-together for his birthday. Varun's friends would just have to be with him virtually."