Sonia Weds Ryan Indian Wedding at Wyndham Bonnet Creek Resort Photographed Our Day Wedding Photography
When Sonia Ramadhin met Ryan Goberdhan in 2008 in gym class, little did she realize she had met "the one!" After being together for 11 years, Ryan planned a surprise proposal for his high-school sweetheart at the Orlando Eye in Florida.
On October 12, 2019, Sonia and Ryan tied the knot in Florida. Both Sonia and Ryan are from Toronto, Canada, but they wanted a destination wedding in tropical Florida, a city that was witness to their love. They wanted a picturesque venue for their reception that captured the beauty of Florida, so they chose the Wyndham Grand Orlando Bonnet Creek.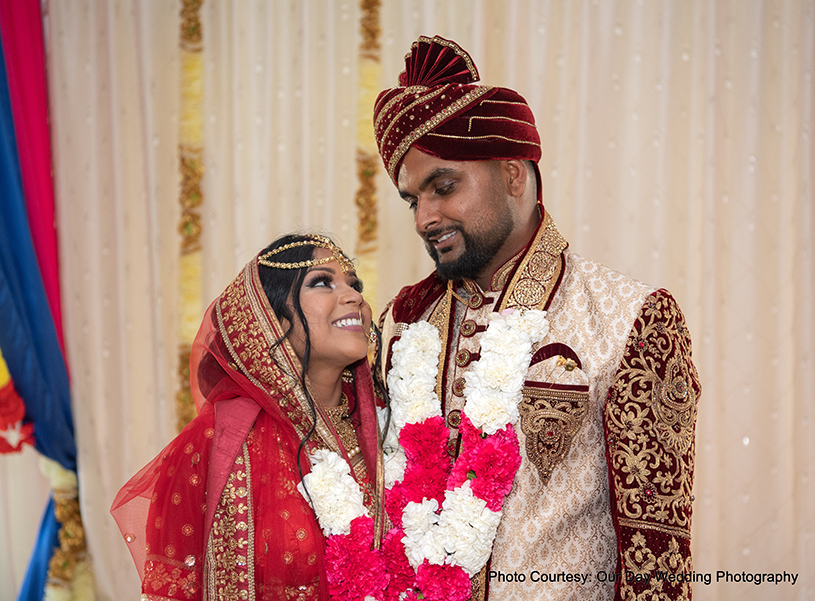 The wedding was a fairytale theme with a touch of elegance. The couple chose a royal blue, champagne gold and white color scheme to go with their elegant theme. Their traditional Hindu wedding ceremony was held during the day outdoors, so they chose vibrant colors such as hot pink, gold and royal blue, with hot pink and white carnation flowers.
For the reception, centerpieces were tall pilsner vases filled with white orchids, roses, and hydrangea flowers. All centerpieces included royal blue color lights at the bottom. Customized gold table name cards were cut-out with each guest's name, and the napkins folded into little tuxedos.
The couple added a lot of personalized ideas into their wedding planning that made their celebrations even more special. Sonia and Ryan's wedding mandap was a DIY project undertaken by their family. The food for the wedding ceremony was homemade.
Sonia and Ryan had a Guyanese traditional 'Tassa' band for the arrival of the baarat as well as the bridal party to the wedding venue. For the first dance, the couple chose "True" by Spandau Ballet. They reception playlist was a mix of hit 80s songs, Hip Hop, Chutney, Soca, and Reggae. Ryan and Sonia entered the reception to "Ante Up" by M.O.P., which left their guests excited as well. The newlyweds exited their charming ceremony with bubbles around them, a perfect ending to their fairytale event.

---
BANQUET HALLS Wyndham Bonnet Creek Resort 407-390-2300 | BEAUTICIANS/COSMETICIAN A Touch Of Fierce 407-232-5743 | CAKE Sprinkles Custom Cakes 407-622-7202 | DECORATOR Sand A Party Decor 416-707-9337 | EVENT PLANNER Pave Weddings by Nicole 407-697-6251 | MUSICIAN Mr.ifete 321-356-2735 | OFFICIANTS Sensational Ceremonies 407-361-7781 | PHOTOGRAPHER Our Day Wedding Photography 386-214-6245 | GotYaPhoto.com 386-214-6245
---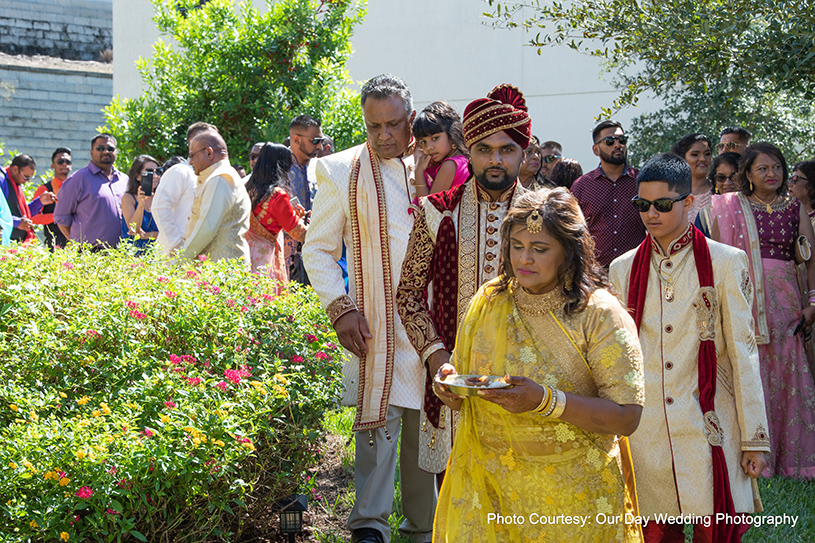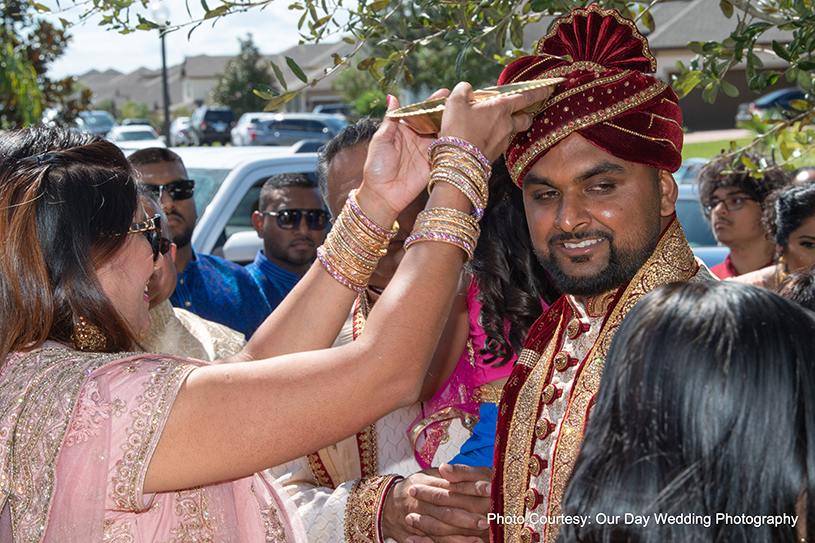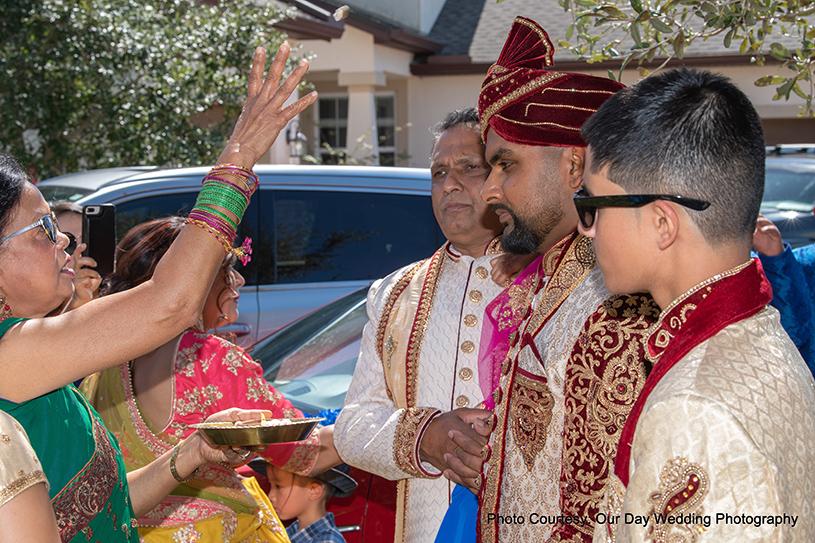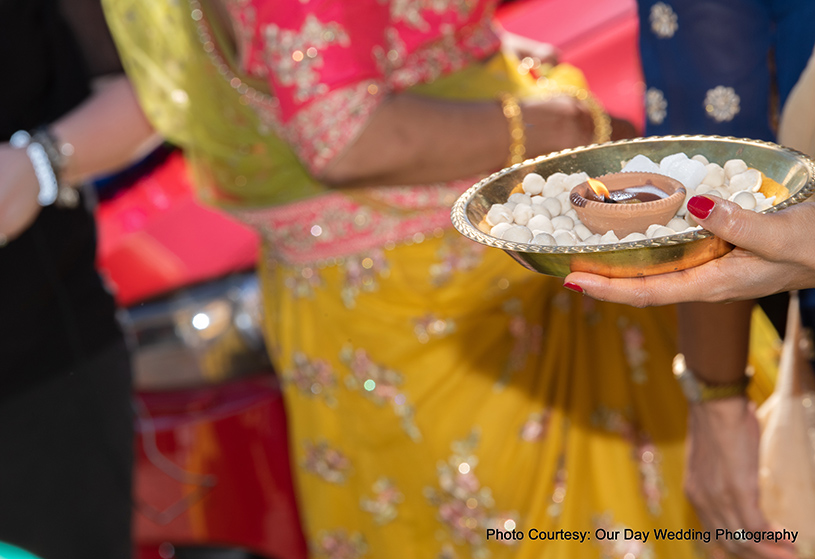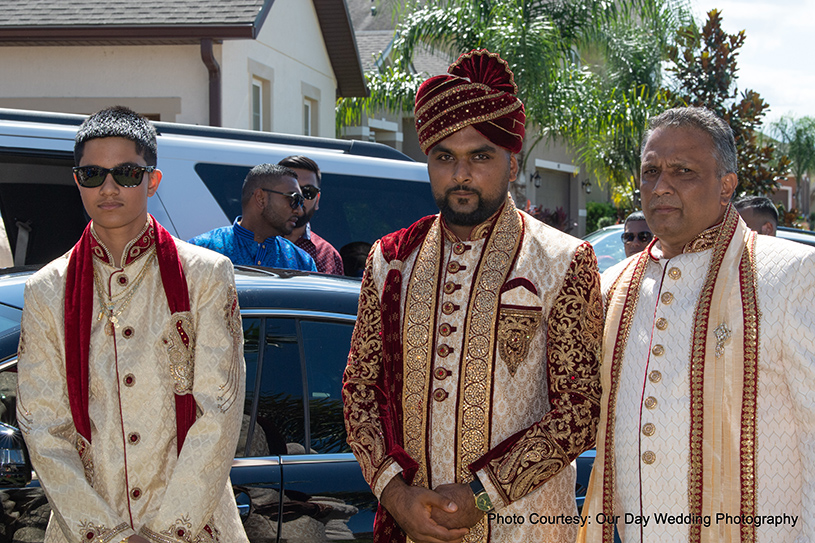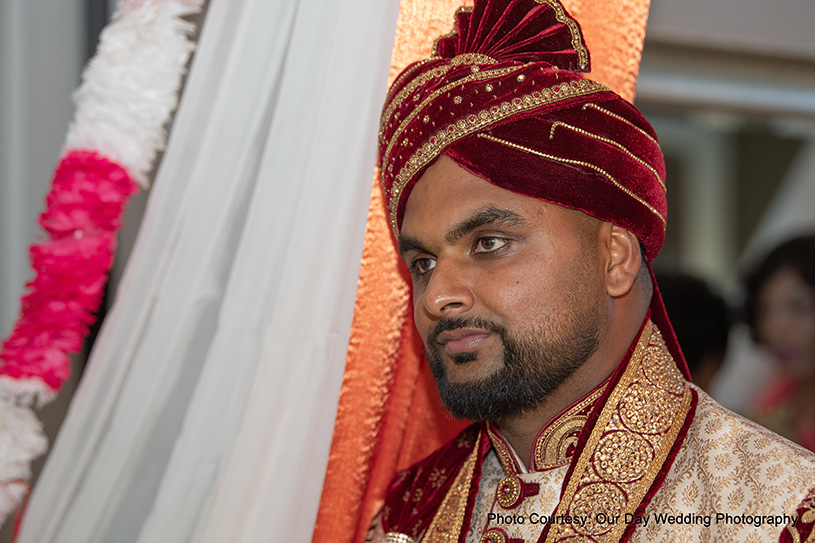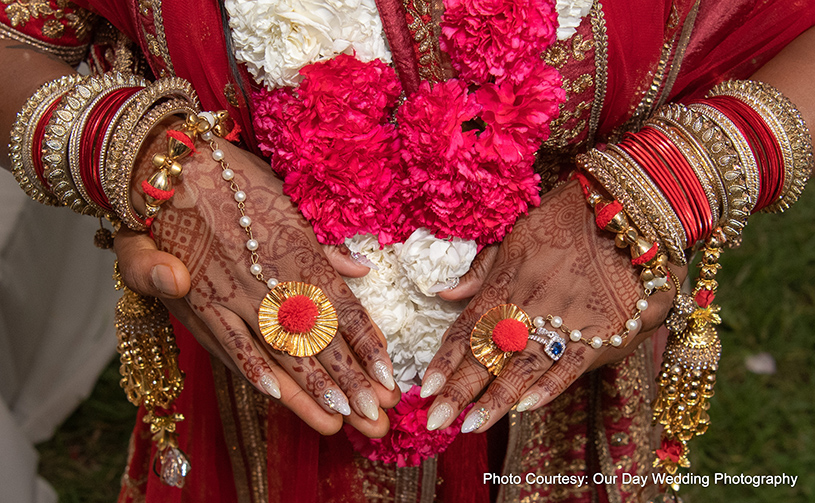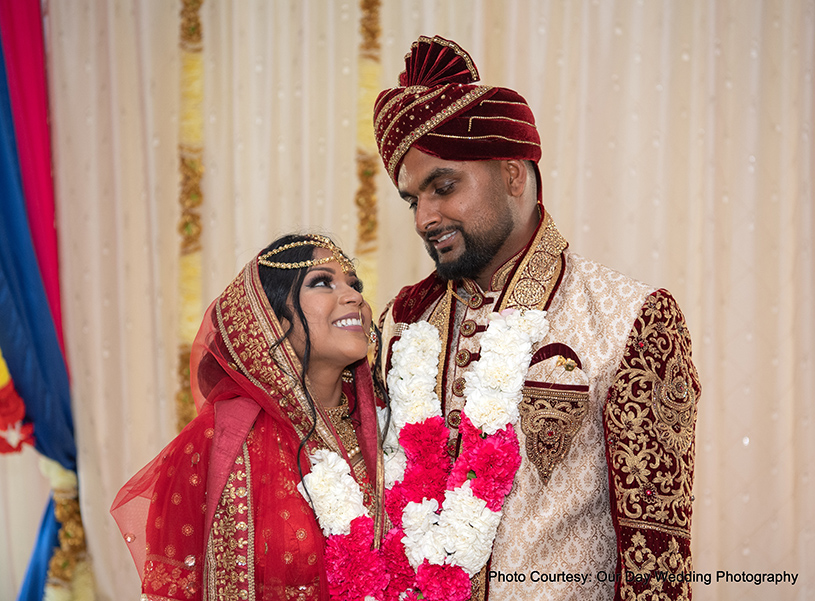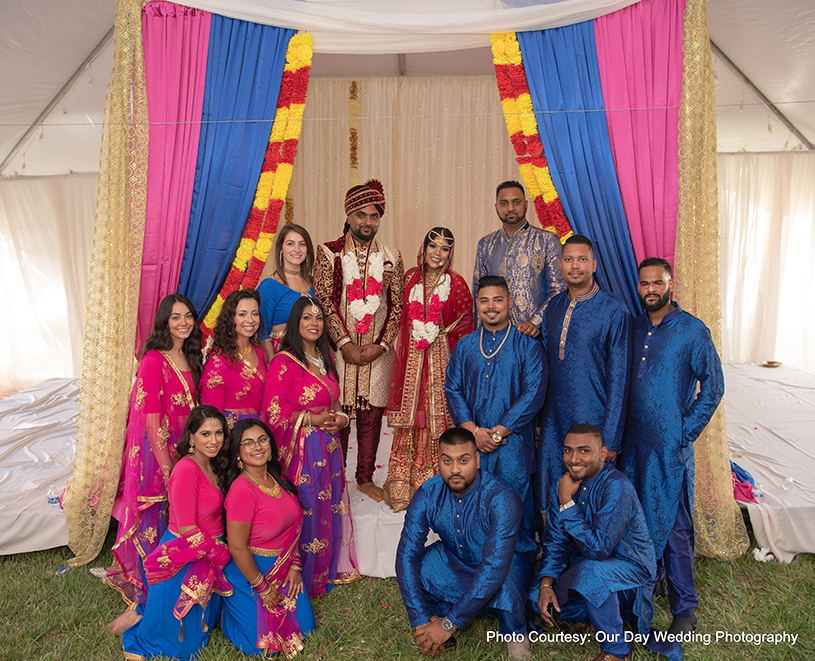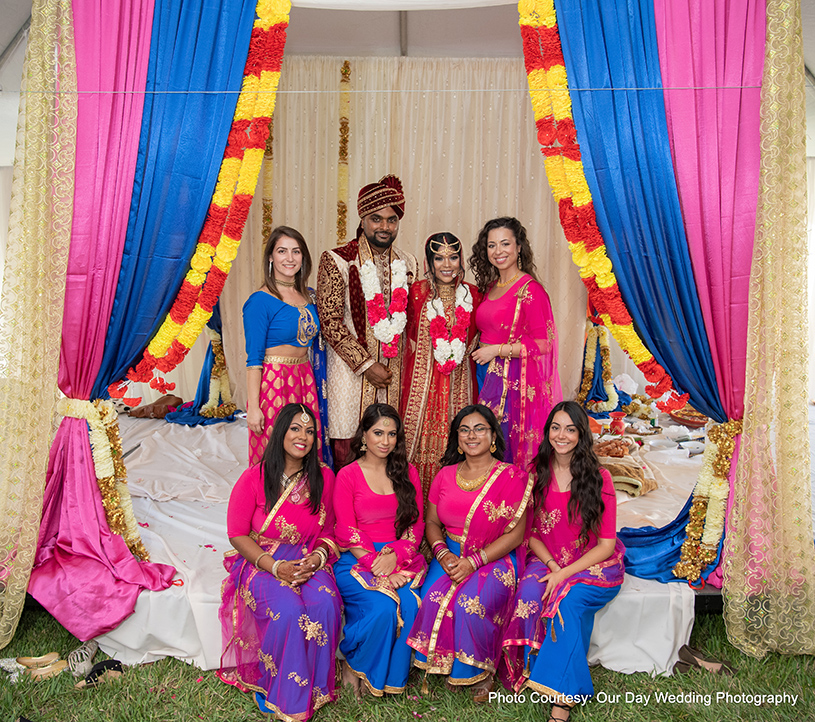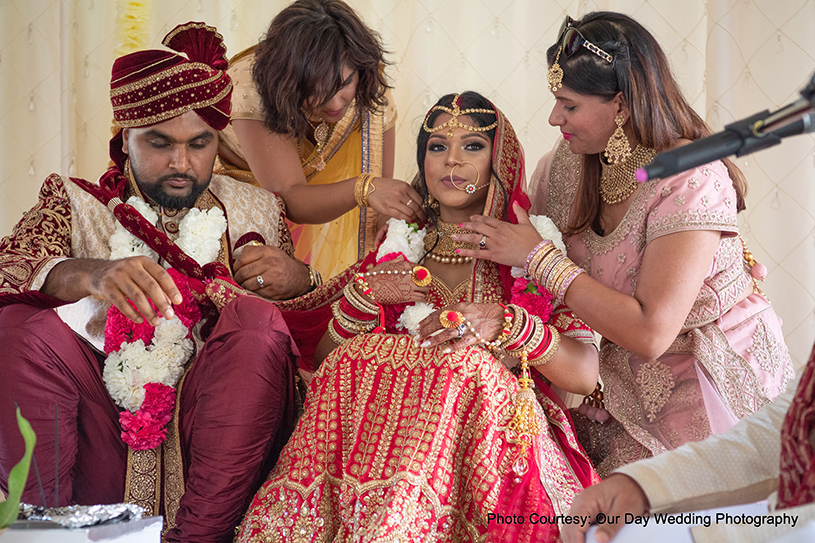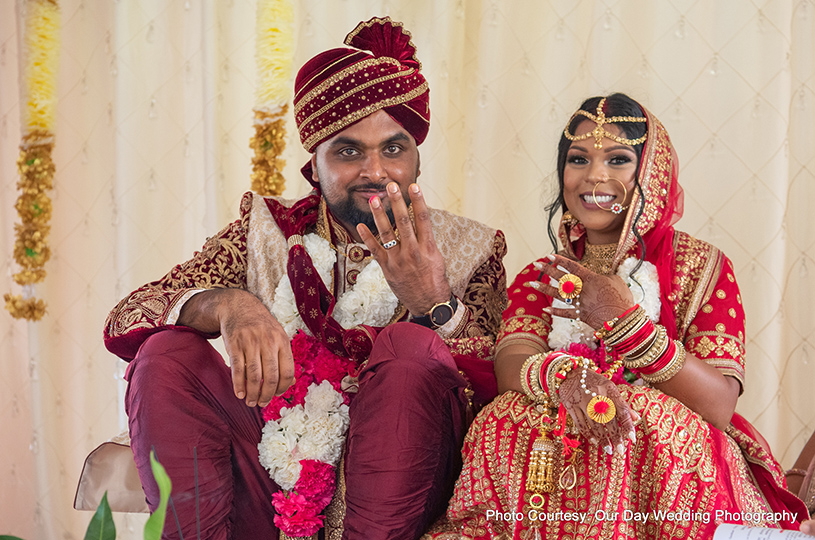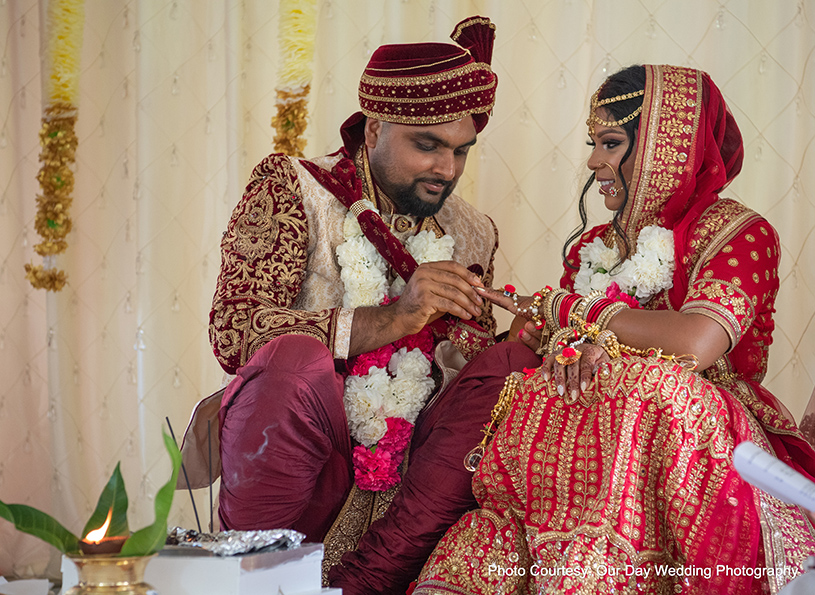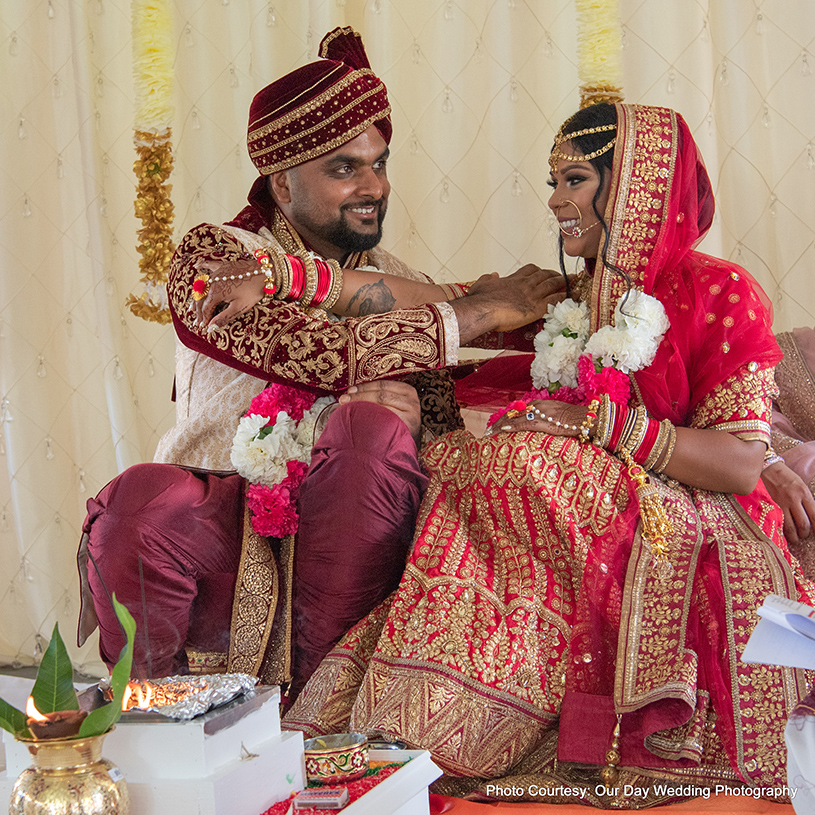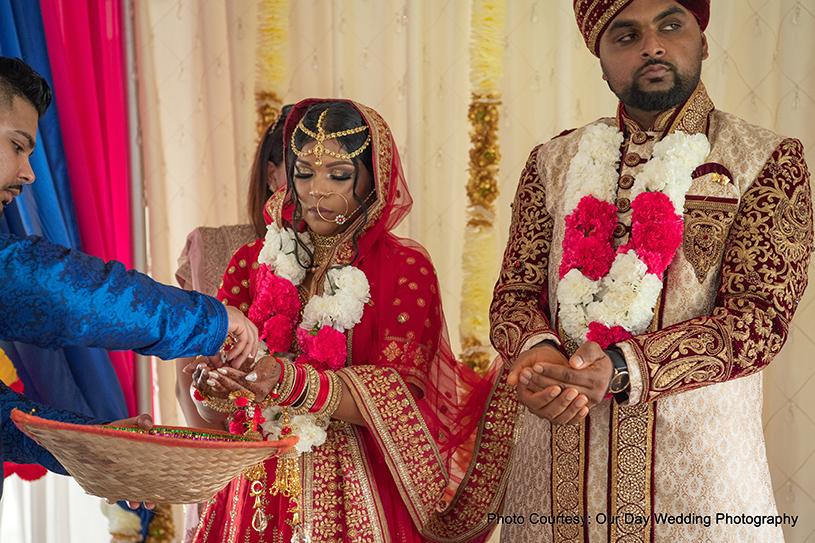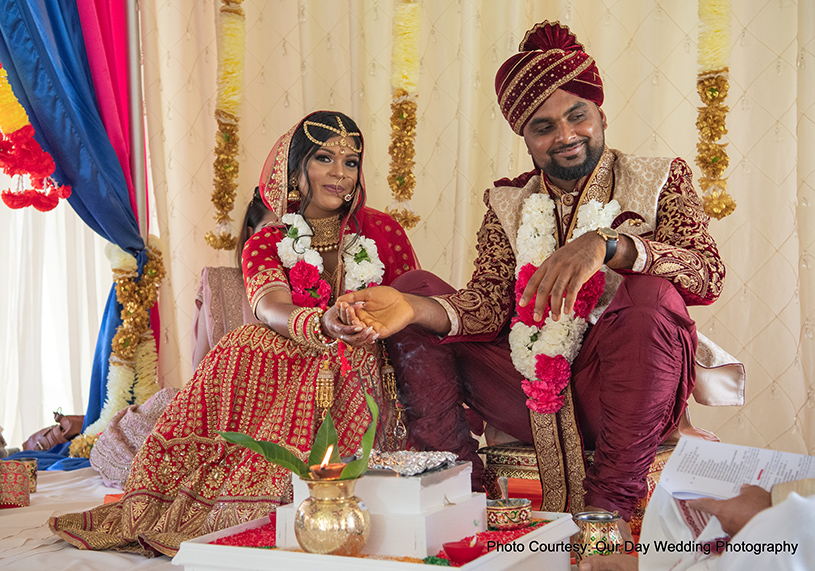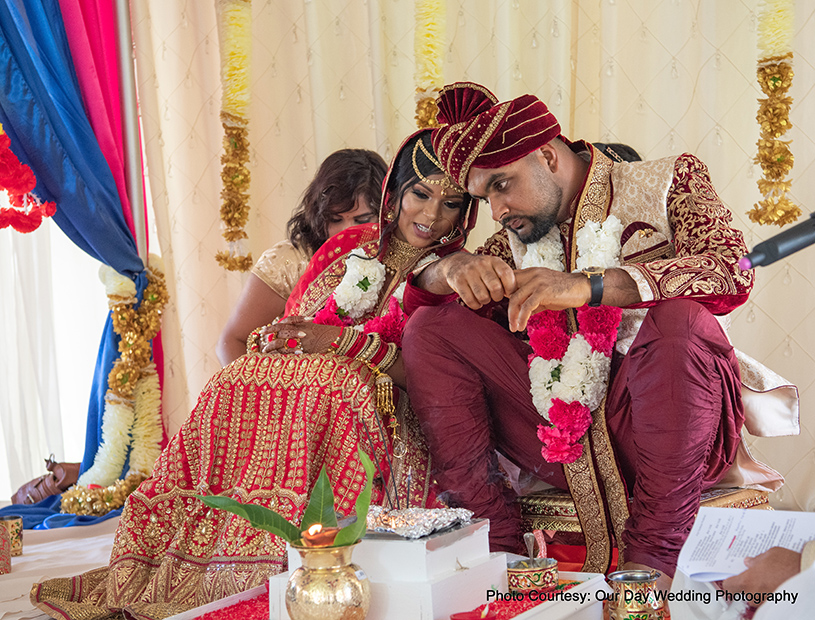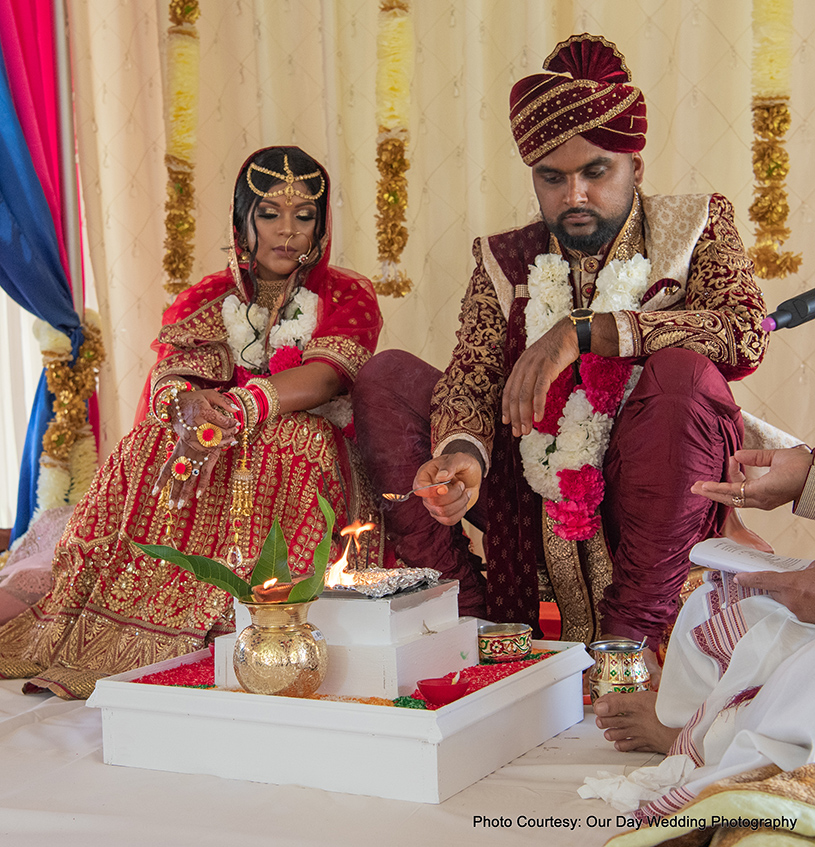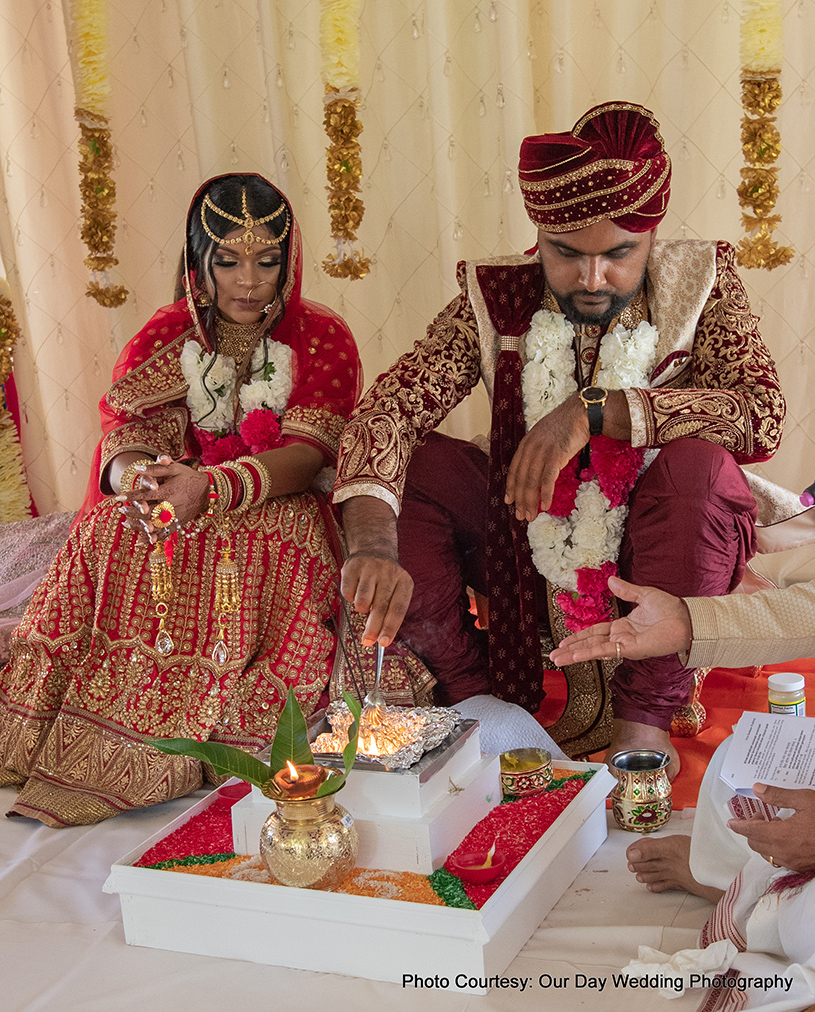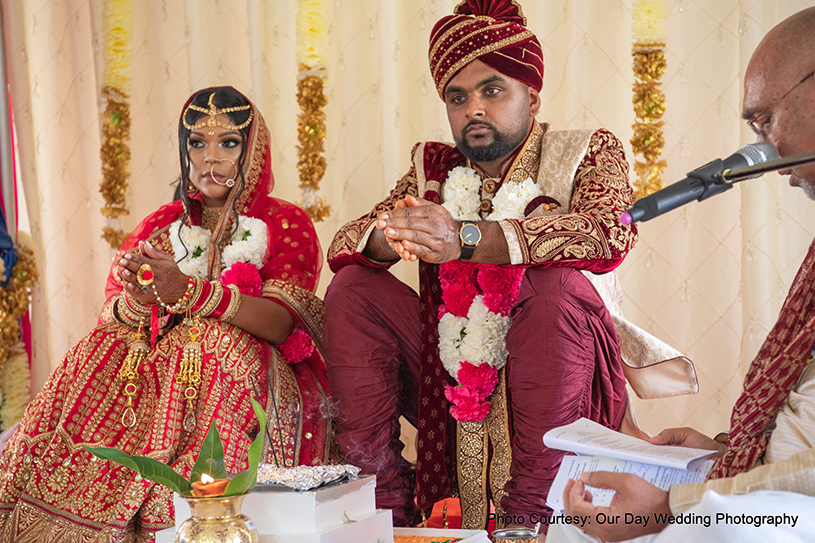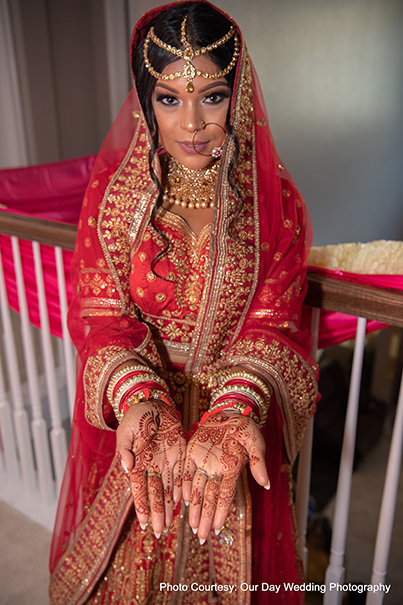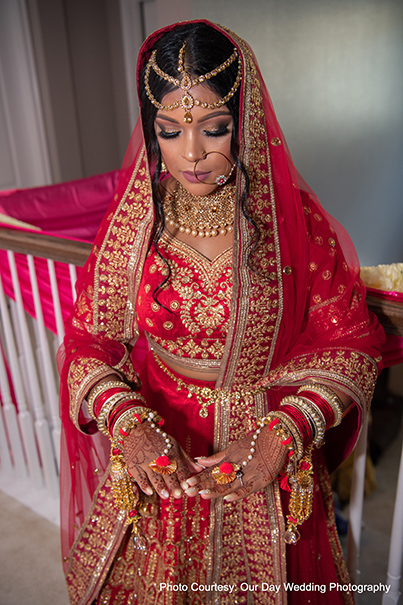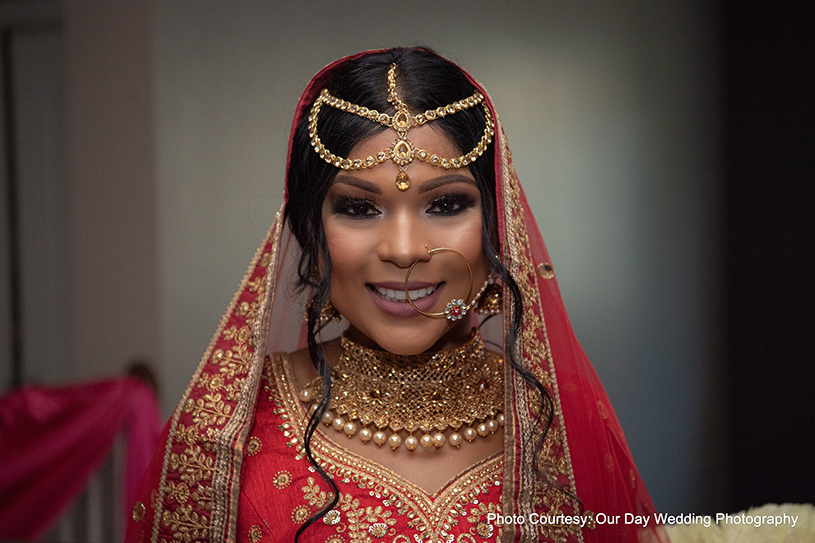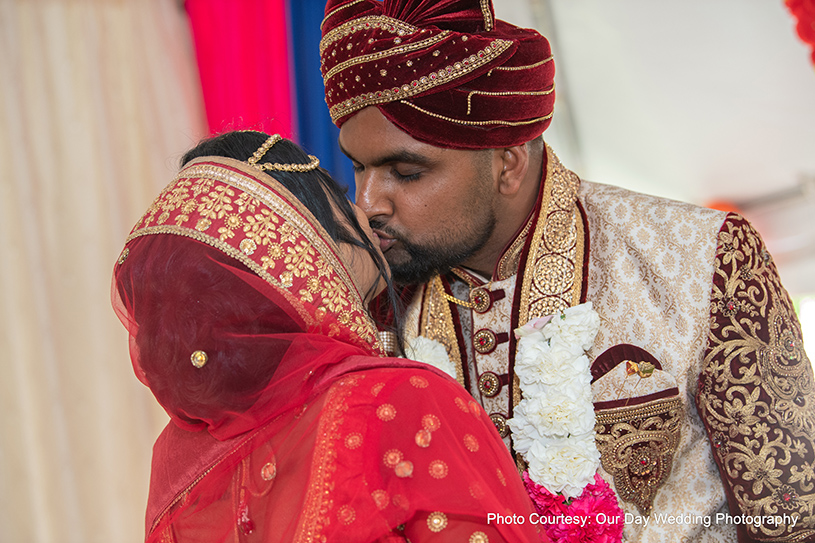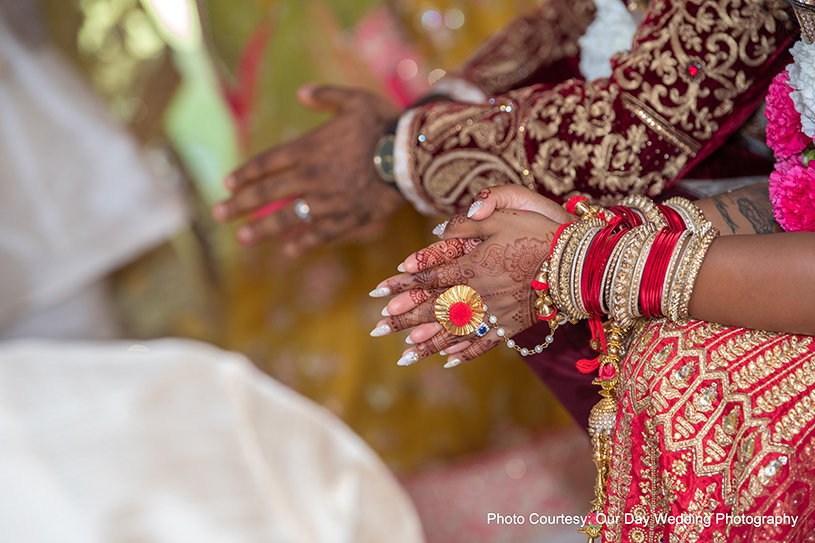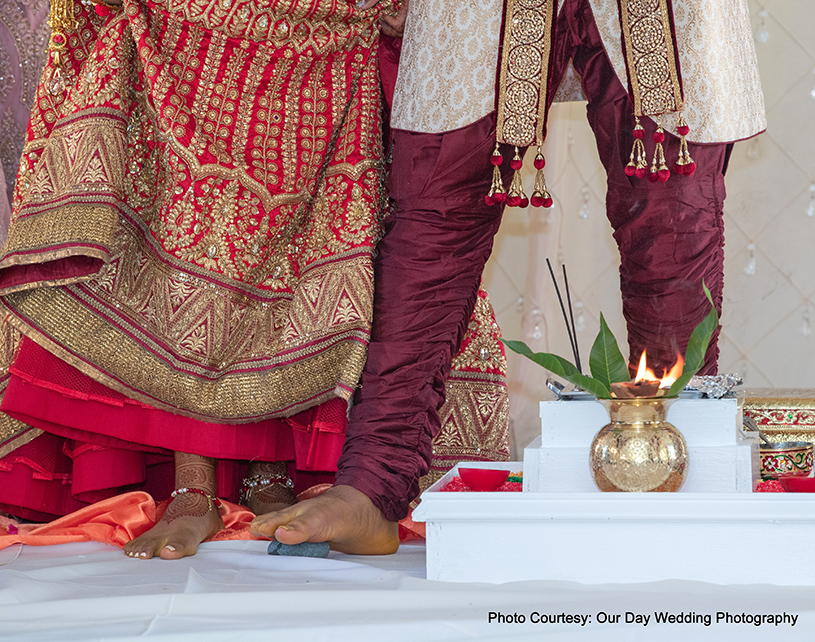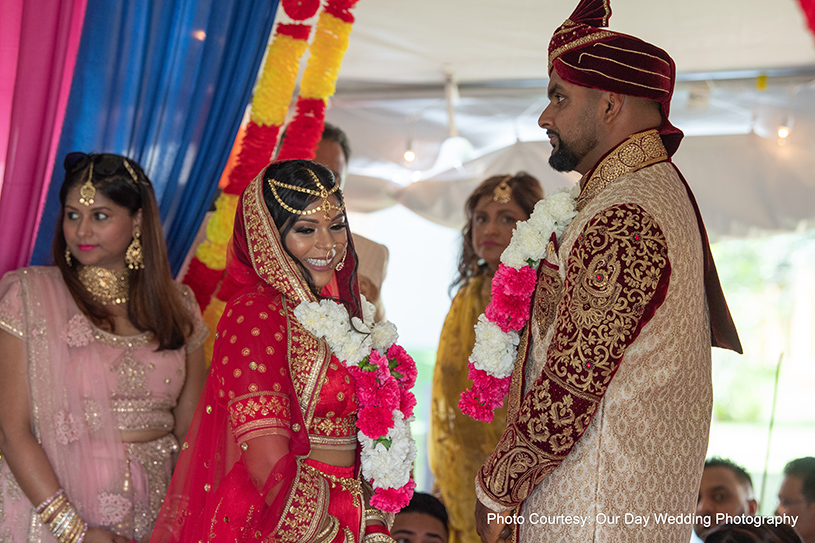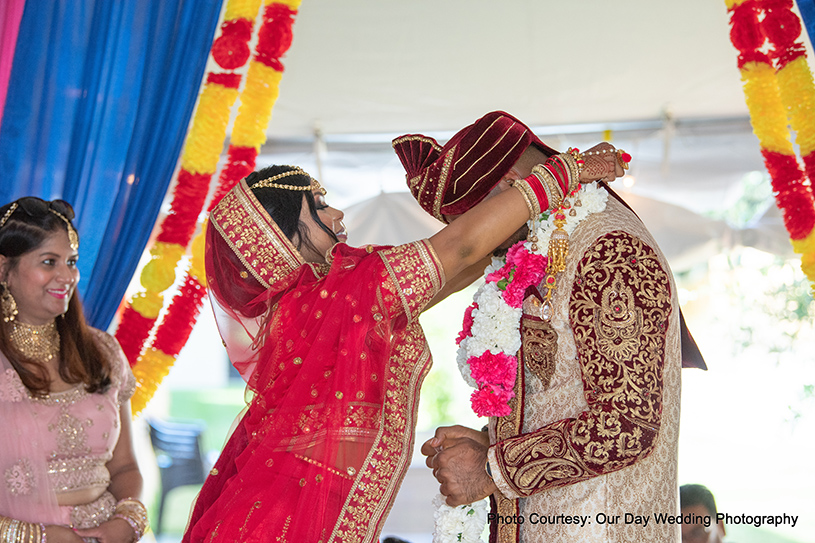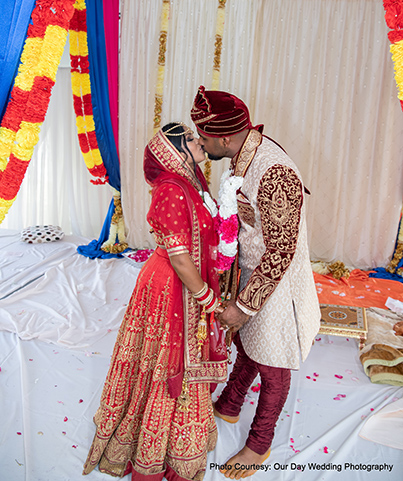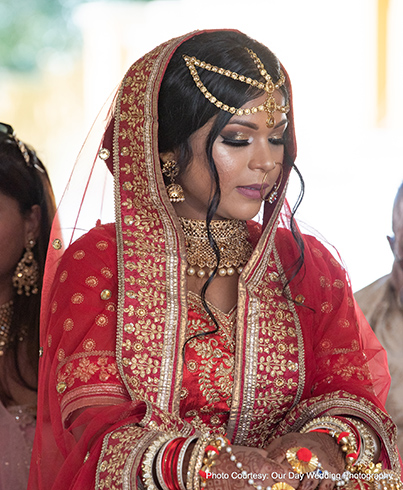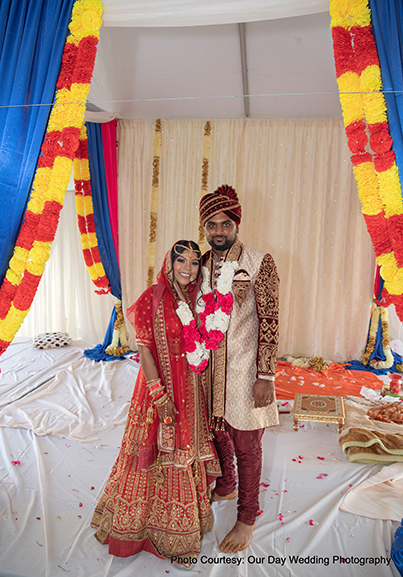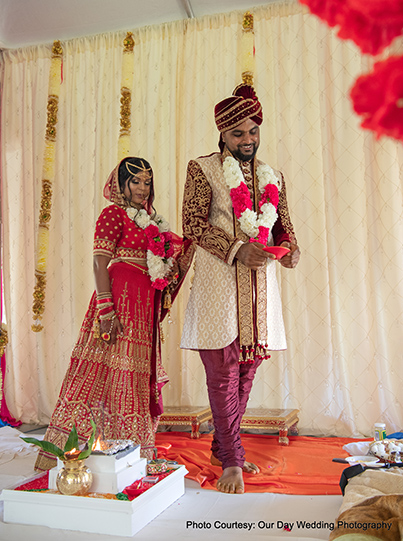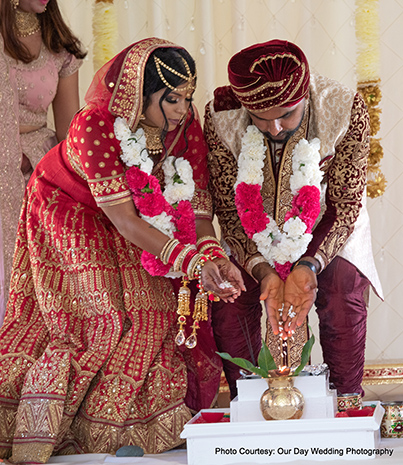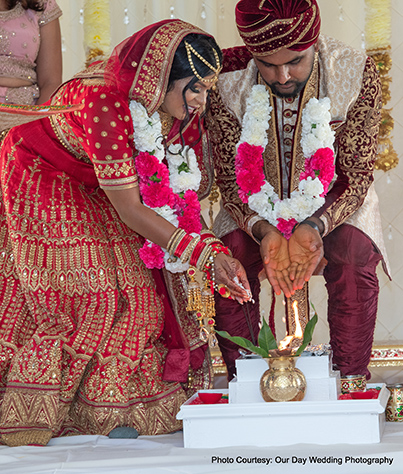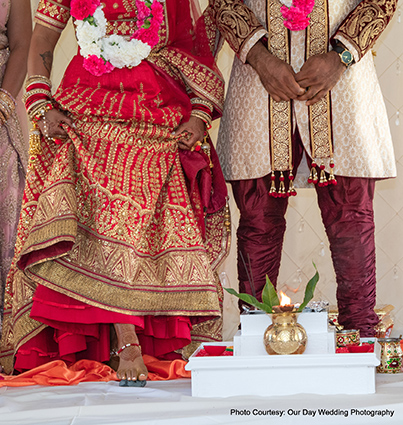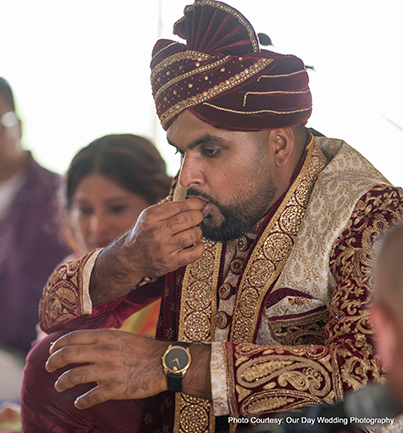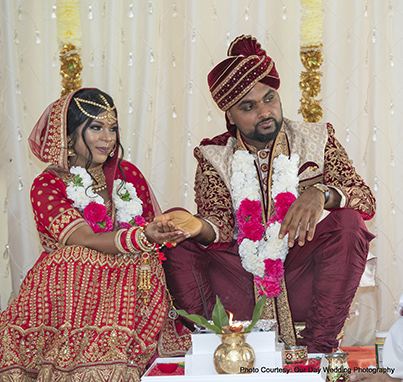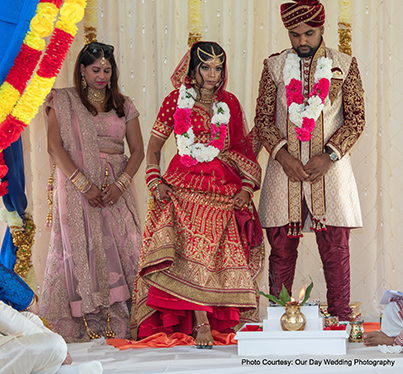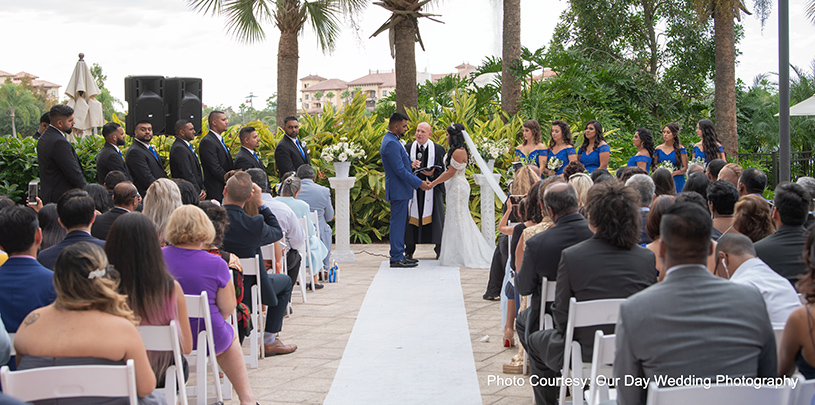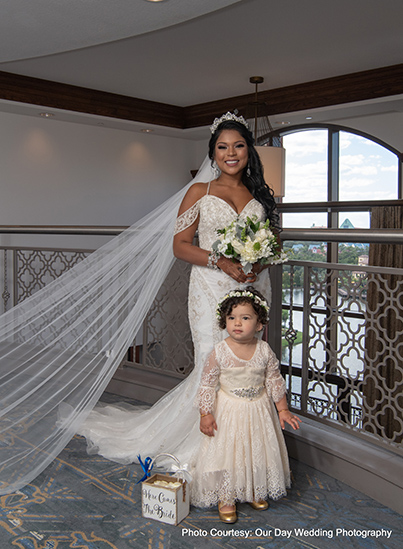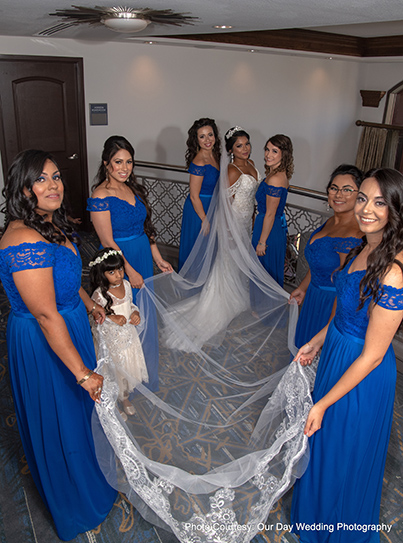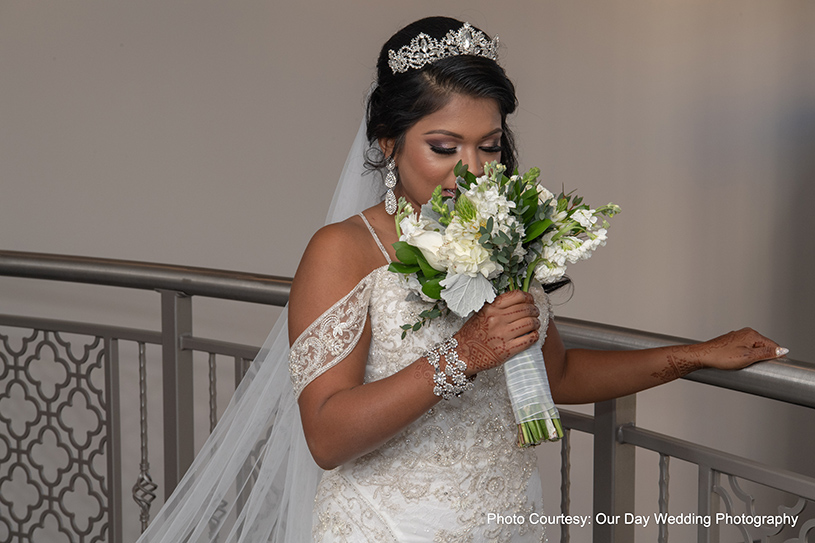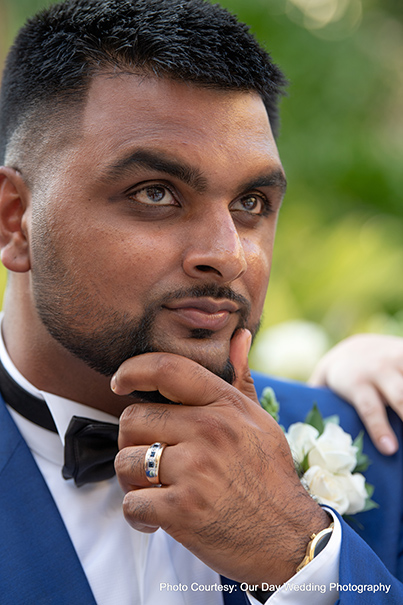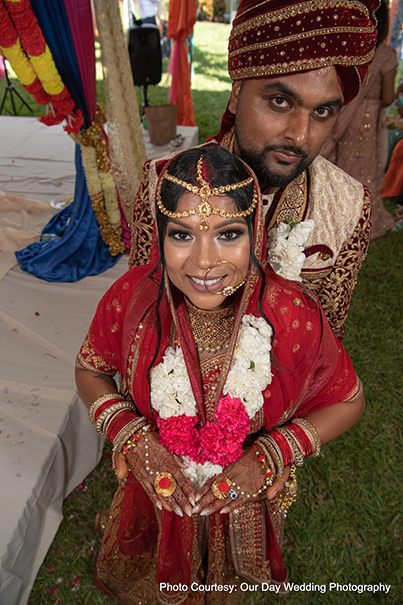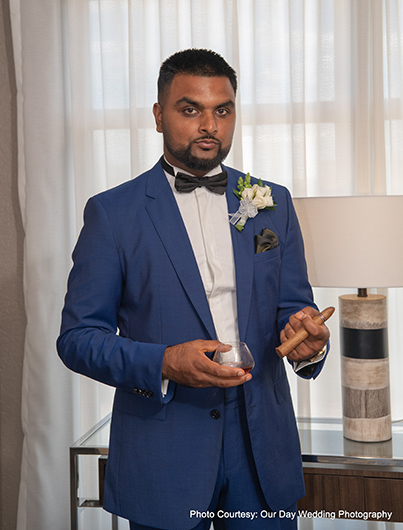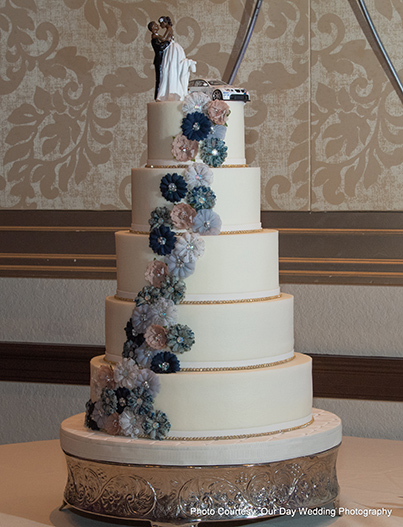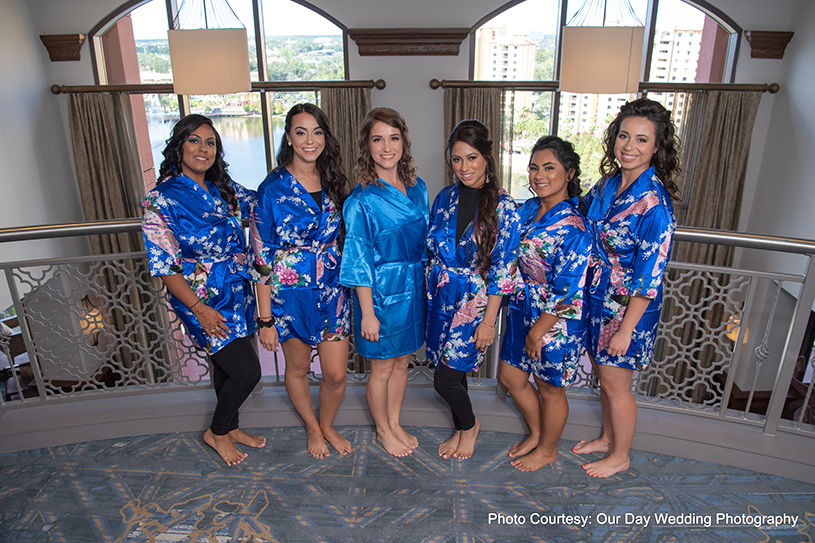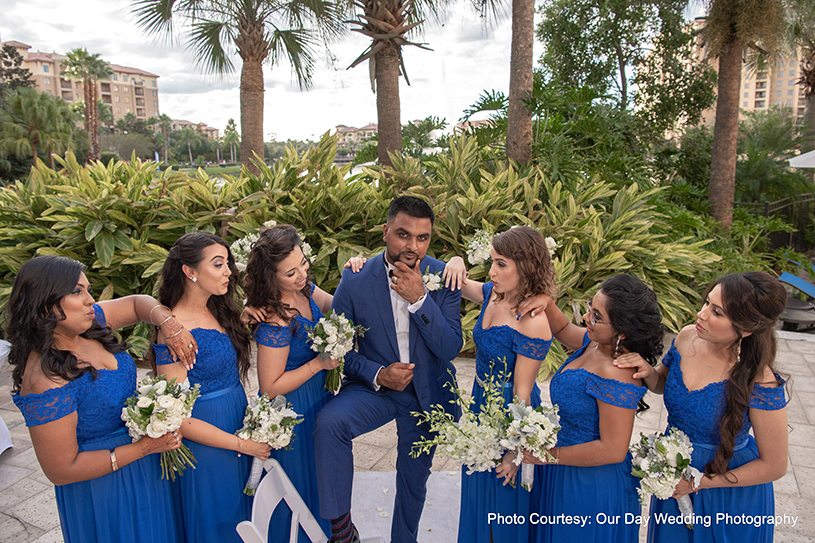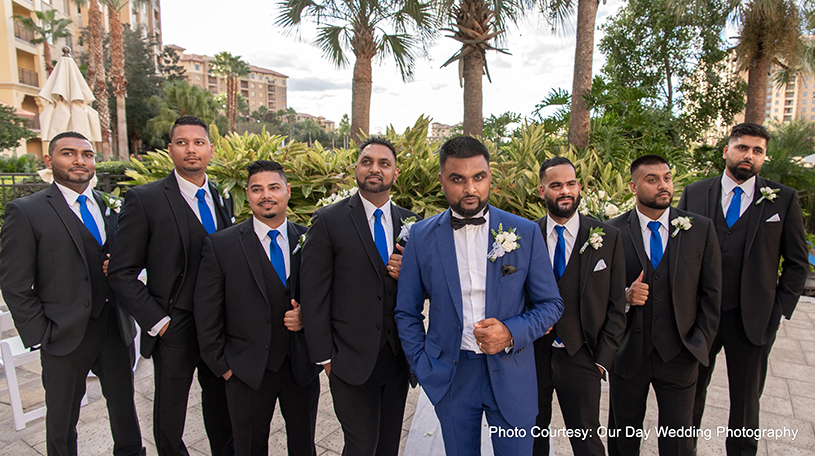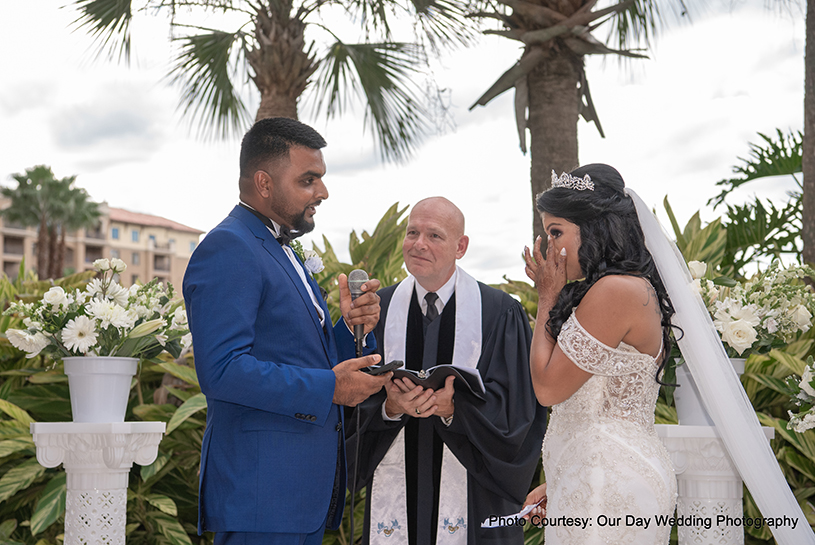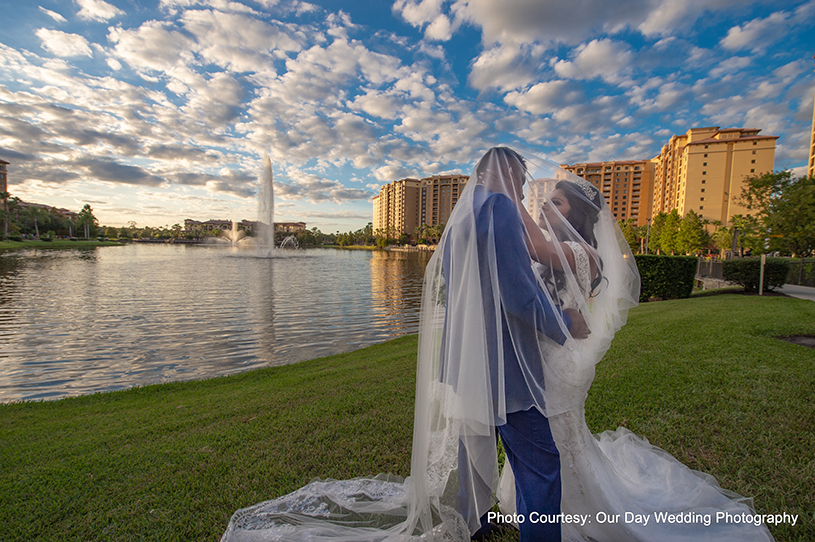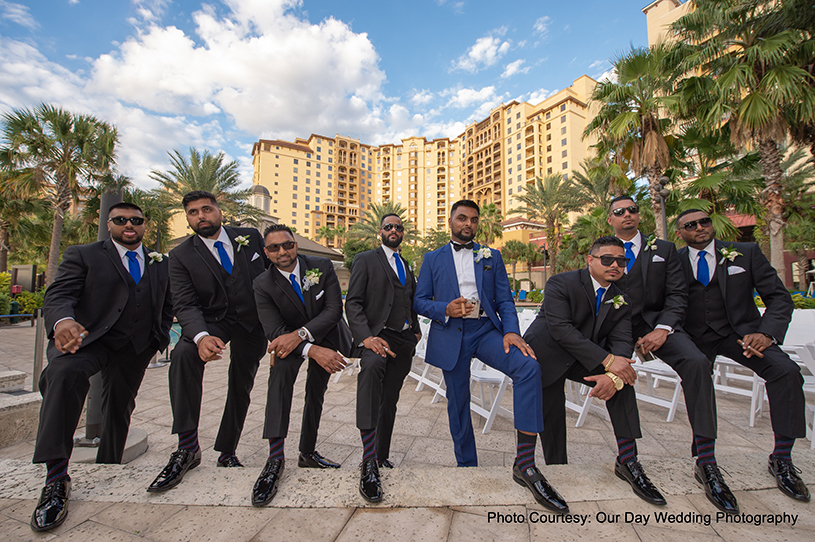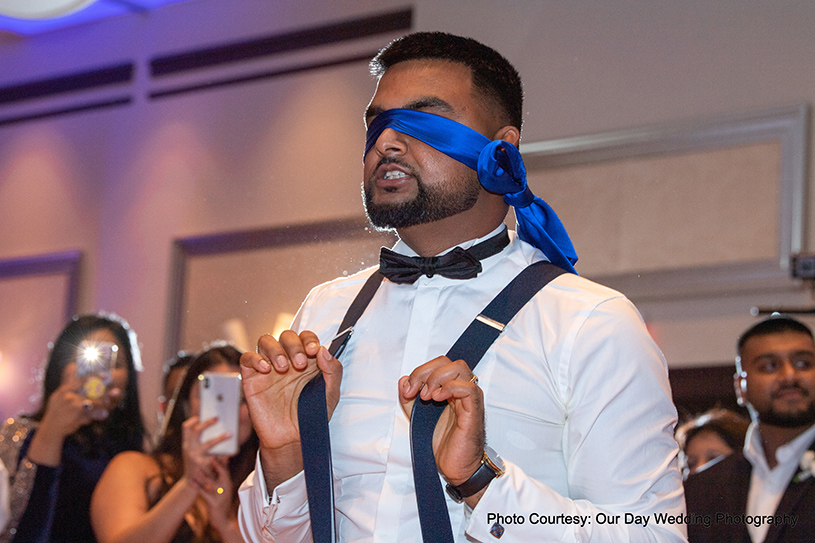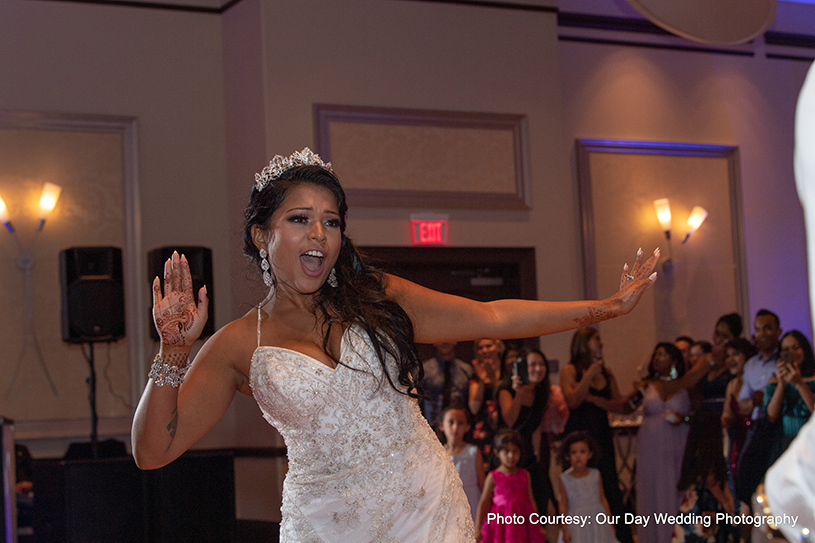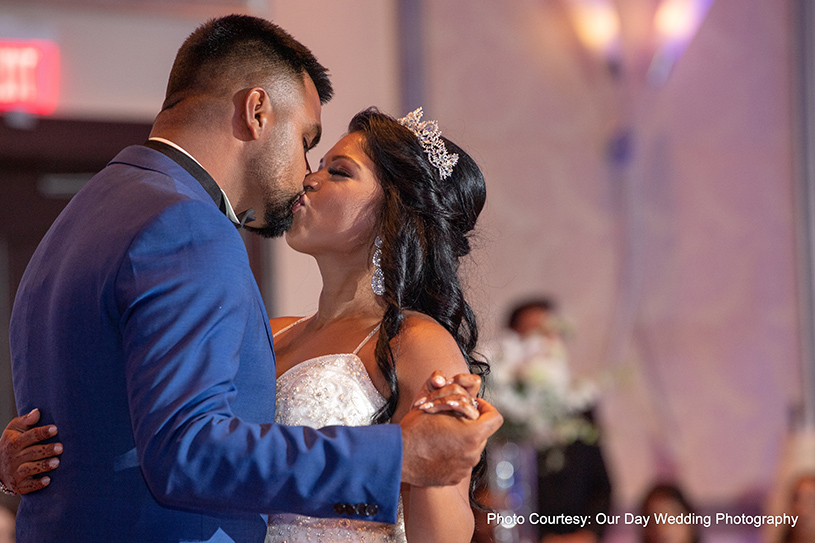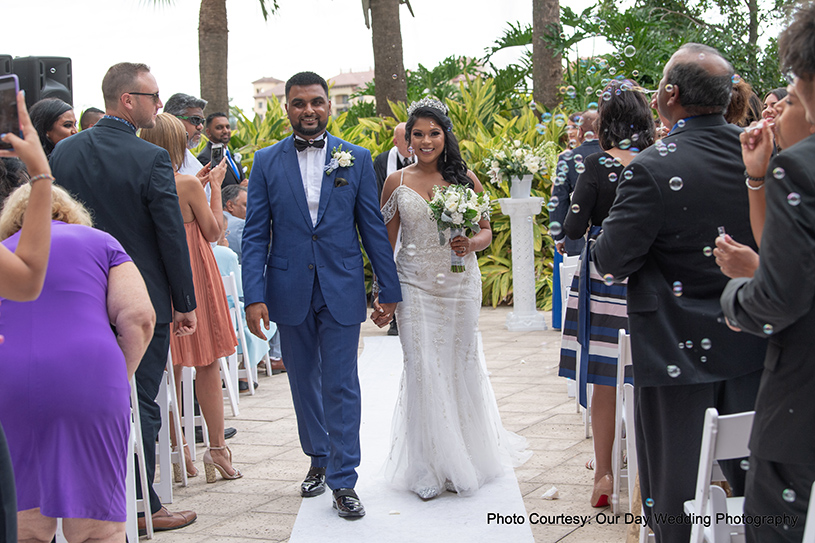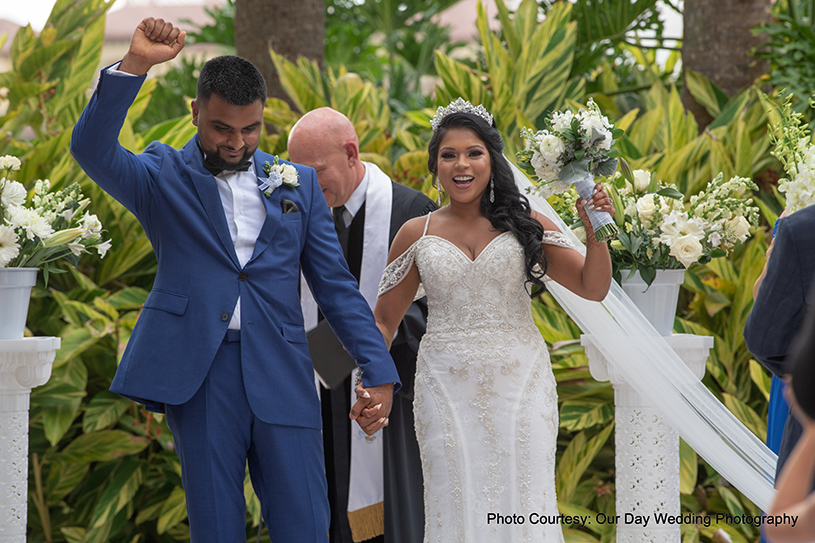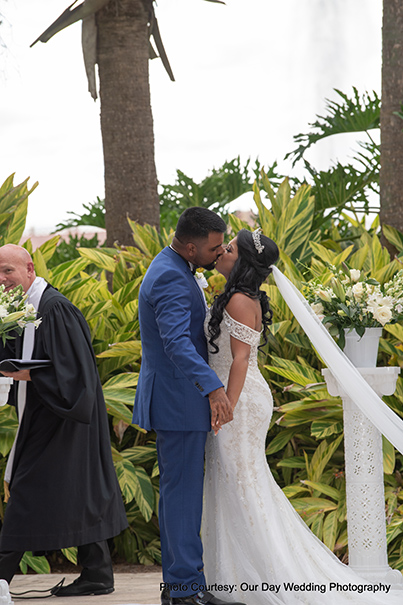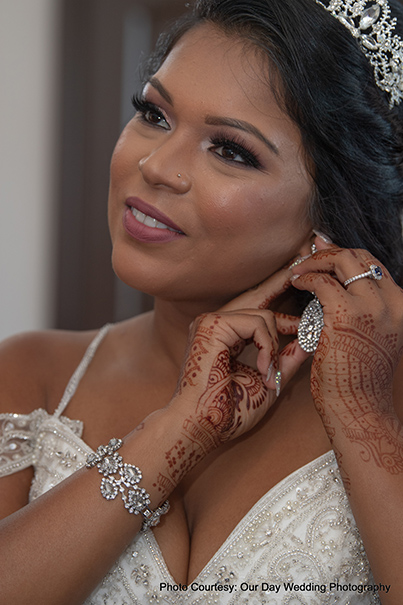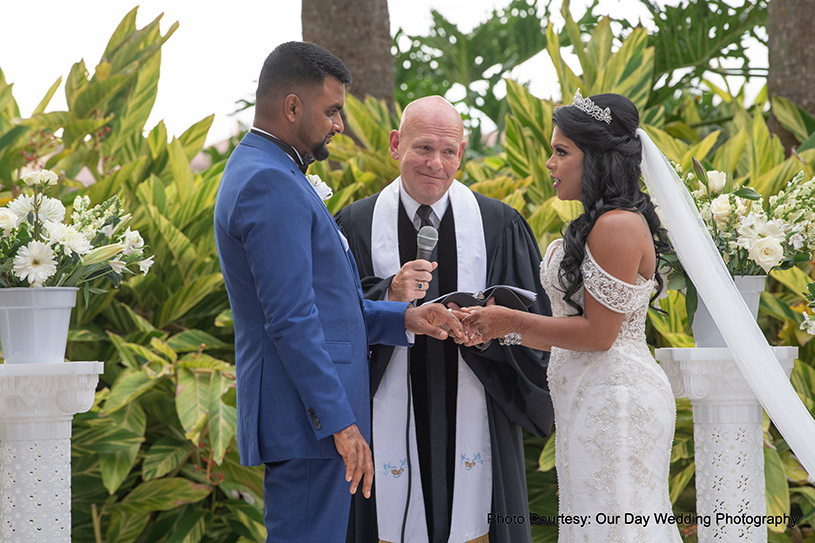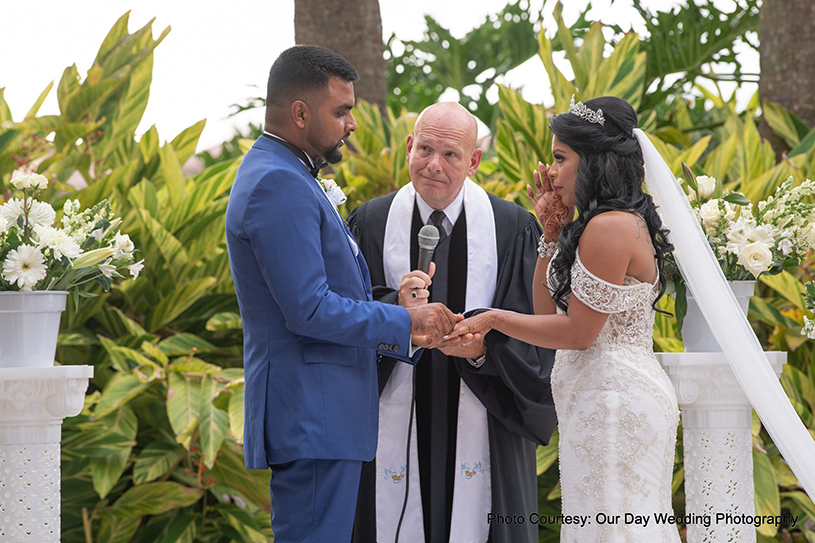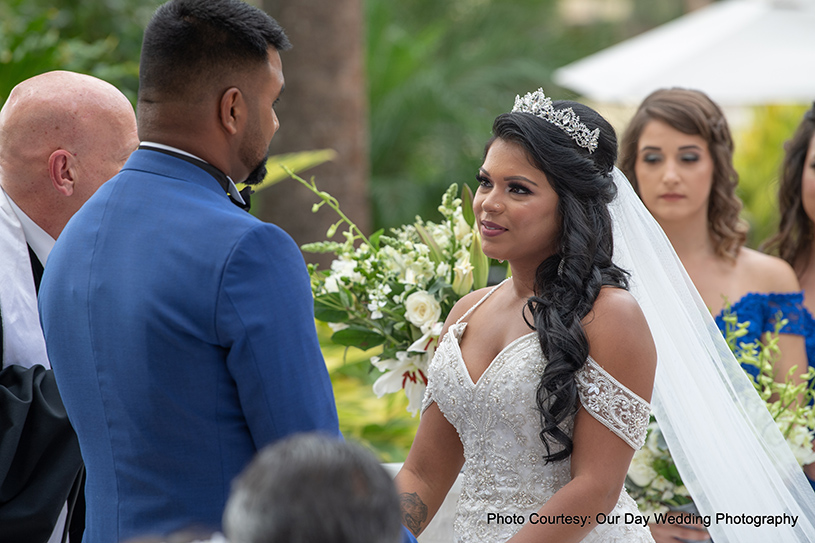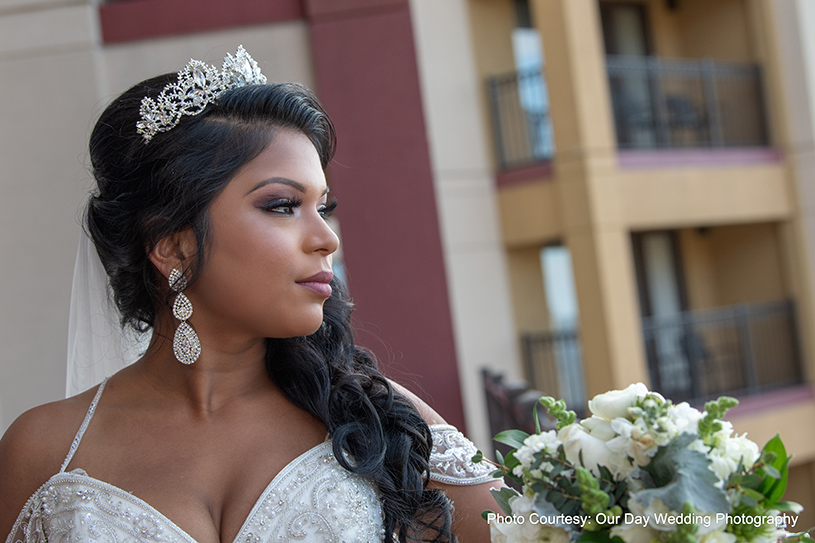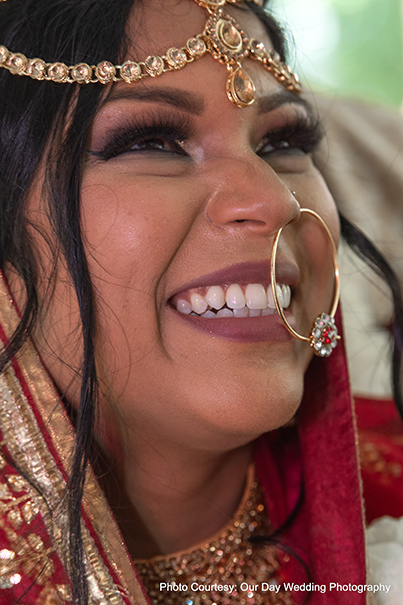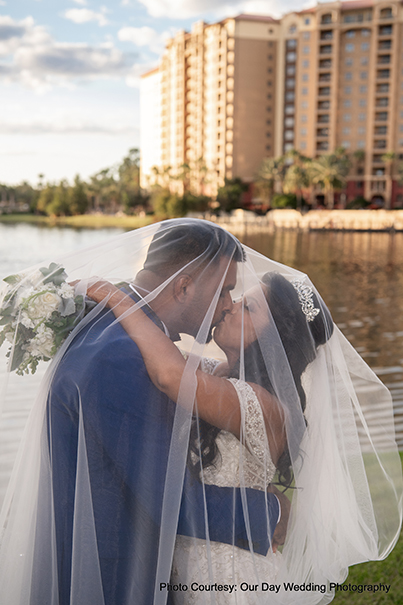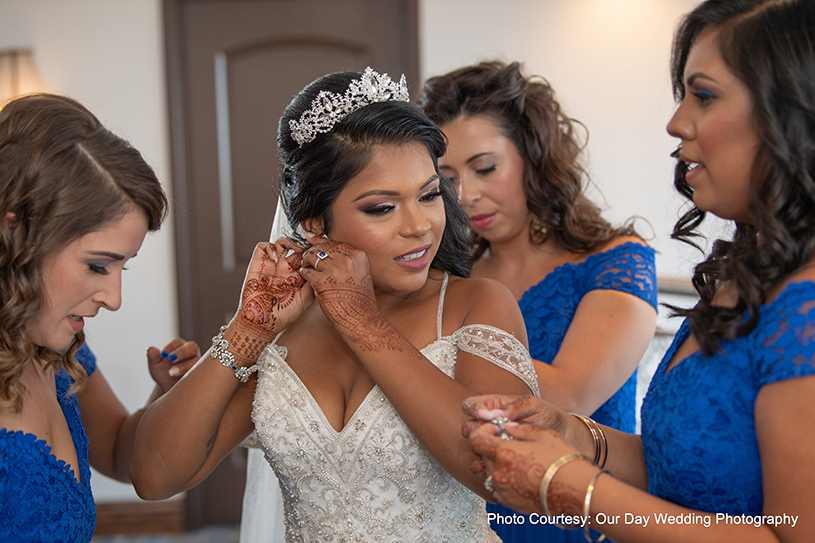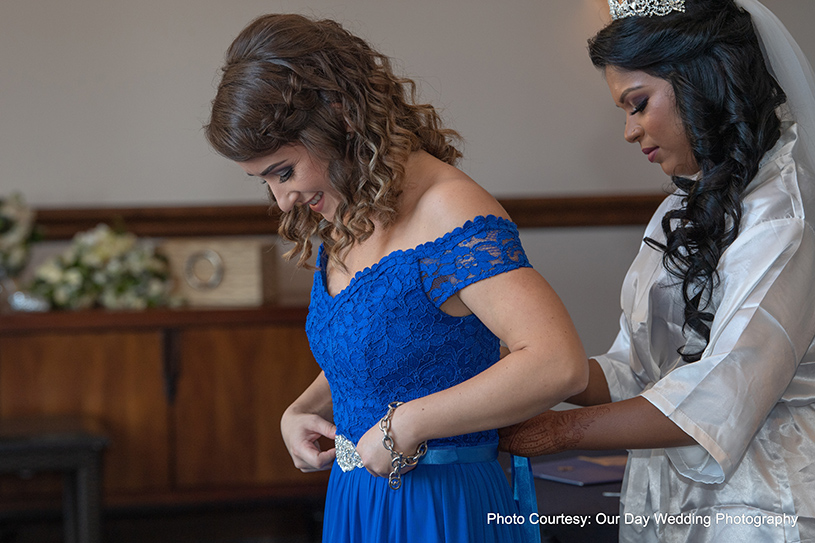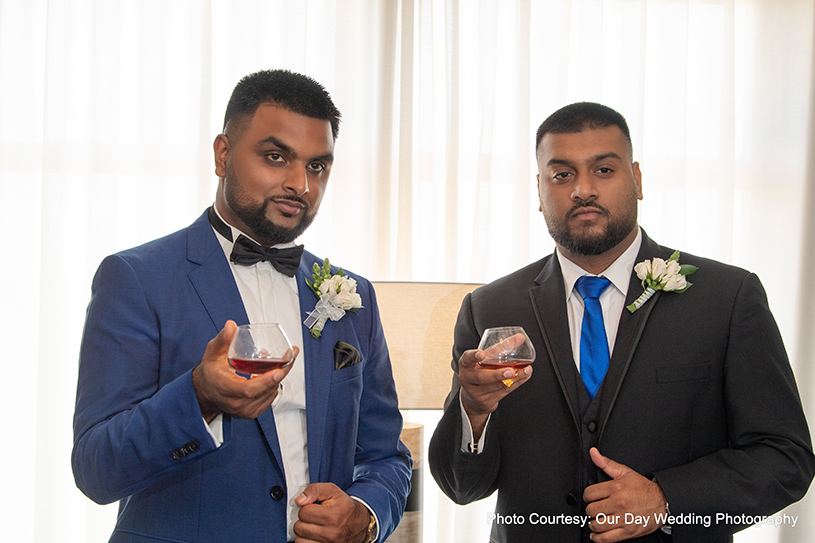 Our Day Wedding Photography
INDIAN WEDDING PHOTOGRAPHER
Pave Weddings by Nicole
INDIAN WEDDING EVENT PLANNER IN FLORIDA
Sand A Party Decor
INDIAN WEDDING DECORATOR
Sprinkles Custom Cakes
A Touch Of Fierce
INDIAN WEDDING CAKE IN MIAMI
INDIAN COSMETICIAN IN FLORIDA
INDIAN BEAUTICIANS NEAR TAMPA
Wyndham Bonnet Creek Resort
Indian design and execution
INDIAN WEDDING BANQUET HALLS IN FLORIDA
Indian wedding planning in florida
wedding planning and execution
outside catering wedding design
customized Indian wedding packages
private Baraat locations