Must Read Books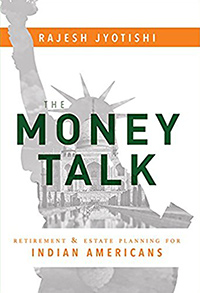 The Money Talk: Retirement & Estate Planning For Indian Americans
By Rajesh Jyotishi

Rajesh Jyotishi's The Money Talk – Retirement and Estate Planning for Indian Americans commemorates his 25 years in the financial services. His first book, The Money Talk speaks to the Indian American mindset and cultural values. The Indian American community in the U. S. has done quite well in all facets of our society, but many have overlooked some of the important considerations when it comes to their retirement and estate planning. Part memoir, part motivational and part practical education, the book is very easy to read and includes many stories from Jyotishi's past experiences.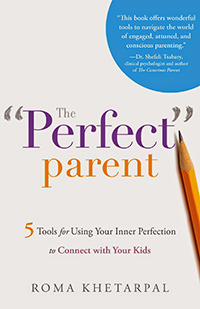 The "Perfect" Parent: 5 Tools for Using Your Inner Perfection to Connect with Your Kids
By Roma Khetarpal
Drawing from the fields of personal growth and emotional intelligence and distilling cutting-edge scientific research, Roma Khetarpal leads you through five communication tools designed to help parents strengthen their bond with their kids and handle the doubt, guilt, worry, and fear that often accompany the challenges of raising children. Along the way, she shares helpful, humorous real-life stories taken from the popular parenting classes she's taught for years, as well as easy-to-remember exercises–such as "Dealing with the Feeling" and "Take Five"–for use in common family situations.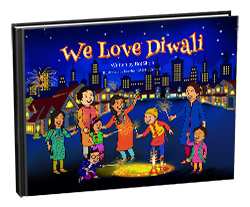 We love Diwali!
By Raj Shah
We love Diwali! takes you inside the homes of families living in America where Hindus, Jain and Sikh children together celebrate Diwali, the festival of lights. In their own words, the children take turns explaining the different customs and traditions celebrated by Hindus, Jains, and Sikhs during Diwali. The children gather together to participate in a Diwali pooja and are especially excited because this is one day when they perform the rituals rather than their parents! Of course, no Indian festival is complete without delicious food, so the children end the day by eating Diwali mithai (sweets) and by lighting fireworks.