2013 MyShadi Bridal Expos in Florida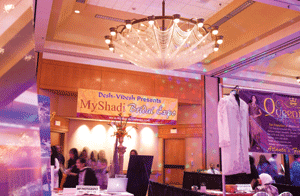 Desh-Videsh Media Group proudly presents two upcoming MyShadi Bridal Expos – Tampa on April 21 and Fort Lauderdale on May 19. Having consistently produced some of the finest South Asian bridal shows in the Southeast, MyShadi Bridal Expo, a cultural event showcasing unique products and services essential for Hindu, Muslim, Christian, and Sikh weddings, provides brides-to-be and their families with a one-stop shop to make wedding dreams a reality.
Both MyShadi Bridal Expo will feature over 75 vendor booths in a classy and elegant layout that gives couples and their families direct access to booths and vendors enabling face-to-face meetings. A wide range of event planning vendors will be on hand to showcase their products and services. Mandaps and reception table settings will be on display to guide brides and their families in their wedding planning decisions. Photographers will be available to present their work and discuss their style, which is sure to put couples and their families at ease. Caterers and bak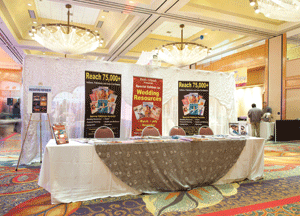 eries will be offering guest delectable samples. Guests will even be able to shop on site for clothing, jewelry, and accessories.
Attendees will also be dazzled by two unique fashion shows that will highlight the latest trends in wedding and formal fashions. The ever-popular mehndi and make-up demonstrations will occur live once an hour to give brides ideas of looks for their wedding day.
Don't miss out on the exciting promotions, raffle drawings, and the chance to win a free trip to India! Brides and their families can enter raffles for fabulous prizes, including a free honeymoon trip to India. Learn more and register to MyShadi Bridal Expo at www.myshadibridalexpo.com.
Join us at this one of a kind bridal event, where attendees can plan their weddings all in one afternoon. Admission and parking are free, so be sure to register today!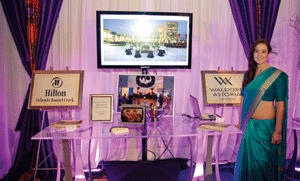 April 21, 2013
from 12 Noon to 5 pm
Hilton Tampa Downtown
211 N. Tampa Street,
Tampa, FL 33602
May 19, 2013
from 12 Noon to 5 pm
The Westin Diplomat Resort & Spa
3555 S. Ocean Drive,
Hollywood, Florida 33019