2013 Orlando MyShadi Bridal Expo Social Media Winner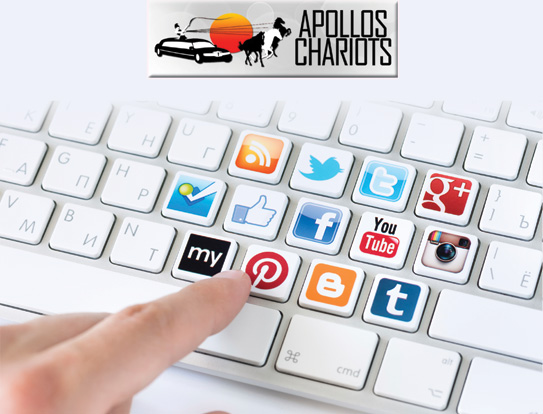 Congratulations to Josh Brown of Apollo's Chariots for winning the vendor Facebook raffle at the 2013 Orlando MyShadi Bridal Expo. Josh participated in the social media campaign with various status updates on Facebook, Twitter updates, and even a post on the Apollo's Chariots blog.Learn more about Josh and what inspired the founding of his company, Apollo's Chariots.
For those who are not familiar with you or your work, can you share a bit on how you got started in your business?
My wife and I moved to Florida in 2004. I was working as a Mechanical Engineer and commuting an hour each way to and from work. Sitting in traffic one day, I was next to a limousine and thought to myself "This guy is getting paid to sit here in traffic." During the next year, I compiled a business plan and saved money to enter the industry. In 2006, Apollo's Chariots was founded with one car and myself as the driver. Over the years, we have grown and now operate a fleet full of vehicles.
How does it feel to be the winner of the 2013 Orlando MyShadi Bridal Expo Facebook Raffle?
When I first heard that we won the MyShadi Facebook Raffle, I was extremely proud. We had put a lot of work into preparing for this show and making all of our clients and potential brides aware of this huge bridal expo.
What services does your company provide? Specifically, what wedding-related services do you offer?
Apollo's Chariots offers a full range of transportation services for weddings. Our primary focus is limousine transportation for the Bride, Groom and Bridal Party. We also offer shuttle service for couples having a lot of out of town guests. Airport transportation is also available so the Bride and Groom aren't spending the entire week before their wedding ushering guests to and from the airport.
What is the biggest lesson you learned during your first year in business? What was the biggest lesson you learned in this past year of business?
The biggest lesson we learned in our first year of business was that hard work pays off. We spent countless hours working for contracts and chasing leads. It was rewarding to see that work pay off. The biggest lesson we have learned this past year of business is the power of networking. We are constantly attending luncheons, chamber meetings, bridal shows and wedding expos to stay up-to-date on the latest trends and to network with other wedding professionals that have the same commitment to the industry as we do.
What has been your favorite wedding or moment that stands out to you and why?
It's hard to really choose any one particular wedding. We are constantly around these stretch luxury limousines and sometimes forget that weddings are the only time that most people will ever ride in a limousine. We are constantly reminded of this when we see the Bride and Groom's face light up as they come out of the ceremony and see one of our luxury vehicles with the Red Carpet and "Just Married" signs waiting to whisk them away.
The economic climate affected the U.S. wedding industry in a profound way over the past years, including the normally untouchable high-end segment of the market. To what extent did the economy impact your business?
Apollo's Chariots was started at the very beginning of this recession. We have grown substantially year after year. Growing a business in this economic climate is all we know. If we can grow this fast in this economic time, we will thrive even more when the economy turns around.
Do you provide your services only in your city, the entire state or all over USA?
We provide luxury transportation for the city of Orlando and its surrounding areas.
What suggestions do you have for couples planning their wedding?
Our suggestion for couples planning their wedding is to do it together. It is definitely a bonding experience to work together deciding on the many aspects that go into planning a wedding. For more information about Apollo's Chariots, visit www.ApollosChariots.com or e-mail info@apolloschariots.com.
Photos and logos provided by Apollo's Chariots.