Keep Your Children Learning this Summer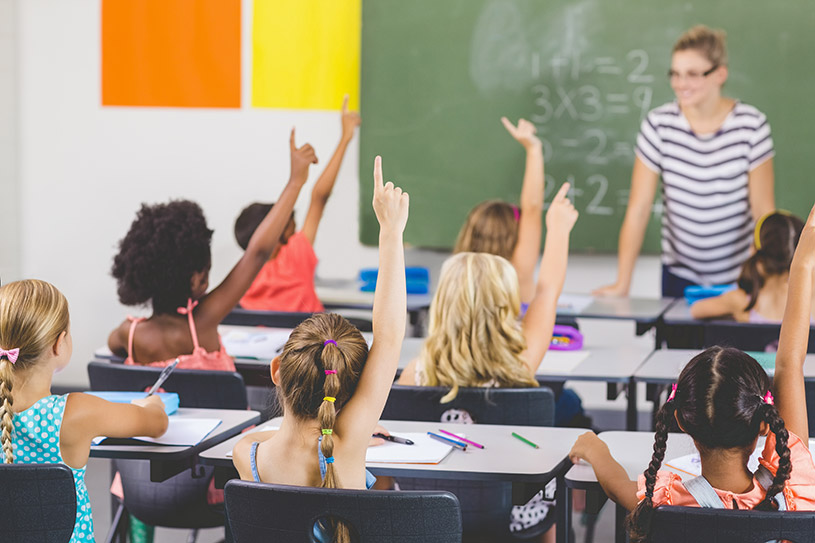 6 Simple and Fun Ways to Keep Your Children Learning this Summer
Provided by Kumon Math & Reading Center
For most kids, summer means sunny days at the pool, no alarm clocks and extended bedtimes. However, as parents plan family vacations and activities to keep their children busy, it's important to remember that learning can and should still continue during the summer months!

Learning is an ongoing process that continues even after the last bell of the school year. Just because families are gearing up for fun, sun and relaxation, that doesn't mean there aren't plenty of opportunities to include educational activities into vacation plans.

Summer is a break from school, but it doesn't have to mean a break from learning. Studies show that children can lose up to two months of their knowledge and skills between school grades. A child's learning not only stagnates during this time, but a significant amount of the knowledge gained from the previous school year could also dissipate.

To make matters worse, children who take a break from learning during the summer will almost always have trouble getting started when the new school year begins. So, what's the good news?There's plenty of time for fun and learning during the summer.

Visit the library.
The most important way to build and sustain reading proficiency is for kids to read daily. Reading each day goes a long way towards developing valuable vocabulary and comprehension skills. Most libraries have free summer reading programs for children. Take advantage!

Get outside and explore science.
Gardening allows children to not only play and build something, but learn about the life cycle of plants and the importance of nutrition. One way to make this more exciting is to try to grow something giant, like a huge squash or zucchini that will provide an end goal to the entire experience. Another great way for children to get hands-on knowledge of the natural world is for them to build a collectionwhile discovering the outdoors. Whether its leaves, rocks, or sticks, your children will have fun exploring.

Have a scavenger hunt at the museum.
Visits to the museum are a perfect educational activity for the dog days of summer. Make the visit not only educational, but also fun by turning it into a scavenger hunt. If you're going to an art museum, your list can include things you might see in paintings or sculptures. If it's a natural history museum, you can include dinosaurs and animals.

Let them be your travel agents.
Many families use the summer months to take a family vacation. Before you set off on your adventure, let your children get involved in the planning process. Have them research your destination and see if there are nearby attractions they would like to visit. Many cities have walking or biking historical tours you can join. The entire process serves as a finance, geography, history and social studies lesson all wrapped in one.

Host a weekly game night.
Pick a night of the week and host a family friendly weekly game night. For younger kids, you can play a card game like Go Fish, which works with numbers, concentration, and memorization skills. For older kids, Scrabble is a great game for language skills and Monopoly is great for counting currency and thinking strategically.

Visit the local zoo.
A great outdoor educational activity is a visit to the zoo. Kids love animals! While exploring the exhibits, make sure you share all of the enriching facts about the animals. When you get home, ask your children what their favorite animal was at the zoo and encourage them to learn more by checking out a book at the local library or researching online.

If you're looking for even more summer learning opportunities, consider enrolling your children in Kumon, the world's largest after-school math and reading enrichment program. The individualized program unlocks the potential in children by helping them strengthen math and reading skills. This often leads to a boost in confidence and improved study habits, providing benefits that last a lifetime.

To learn more, schedule a FREE PLACEMENT TEST at a Kumon Math & Reading Center near you.
Call 1.800.ABC.MATH or visit www.kumon.com for more information.