A Book Documentary Film in India an Anthropological History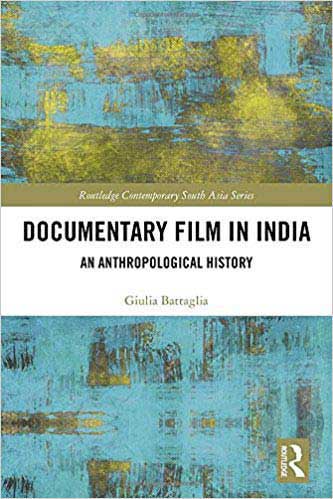 A book titled, "Documentary Film In India-An Anthropological History' written by British author Giulia Battaglia was released today by the hands of Manish Desai, Festival Director and DG, Films Division in an ongoing Mumbai International Film Festival.
It was followed by an interactive session with Giulia conducted by senior journalist Alka Sahani.
During the interaction, Giulia said that her book on Indian documentary movement is a combination of extensive research with the help of documentary makers and compilation of archival material.
She expressed confidence that this book will navigate budding Indian documentary makers and researchers.
She further said that documentary practices are going in India since the beginning of film making and this long journey inspired her to write on this subject.
Ms Giulia is a researcher in anthropology of visual/art/media practices specialized in documentary film in India.
Mr Desai congratulated Giulia for her research work which was published on the platform dedicated for documentaries.