Australian players virtually relive ICC Women's T20 World Cup win
Three of Australia's leading cricketers are set to relive their ICC Women's T20 World Cup win, with a 'Gogglebox' style live streaming event this Wednesday evening on Facebook.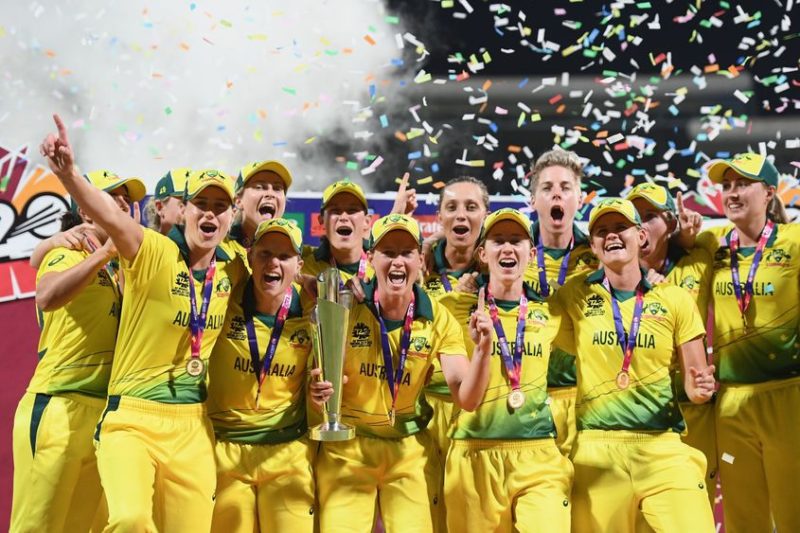 The ICC T20 World Cup 2020 Facebook page will show reactions from players as they watch highlights from the T20 World Cup 2018 Final in the Caribbean, which saw Australia take home the trophy following a resounding win against England.
Fans from Australia and around the world will have the opportunity to watch it live with Australian team members Ashleigh Gardner, Georgia Wareham and Nicola Carey and will also be able to ask players questions during the coverage.
The stream will be broadcast live at 5:30pm AEDT on Wednesday 11th December from the @T20WorldCup Facebook page.
Fresh off the back of a successful first-ever standalone WBBL season, the Australian Women's team are now turning their attention to the next T20 World Cup which begins on February 21.
Tickets for the ICC Women's T20 World Cup 2020 are available at t20worldcup.com, with Australia taking on India for the opening match in Sydney.
Georgia Wareham
Ashleigh Gardner
T20 World Cup 2018 Final
World Cup 2020 Facebook
ICC Women's T20 World Cup
Australian players