About the Author:
Chirag Patel is a lifelong volunteer
with
BAPS
Swaminarayan
Sanstha,
where he currently helps coordinate all
Mahila Pravirti in North America. He is a
Software Engineer by education, and is
a Product Manager for a Multi-National
telecommunications company. He has
been an active member of the South
Florida community for over 25 years.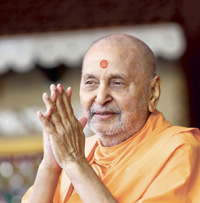 The land of the great king Bharat, known as Bharat, now widely known as India is a mystical land. Every Indian, from this auspicious land, at our core, we are born with the hint of Sanatan Dharma based faith and spirituality. While the level of intensity varies, mostly, one or another way, we Indians stay connected to our Santana ways …