Dr. Bharat Jhunjhumwala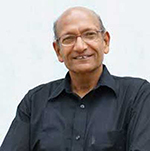 About the Author:
Dr. Bharat Jhunjhumwala
holds a BSc degree in physics, chemistry and mathematics. He earned his PhD in food and Resource Economics from the University of Florida at the tender age of 23 years. He joined the Indian Institute of Management, Bangalore, as Assistant Professor immediately thereafter. He lived in a slum for two years to understand poverty and organized the Trade Union at IIM during the Emergency. He resigned from the IIM and became a consultant to donor agencies like Swiss Development Cooperation, Oxfam, Care, Overseas Development Institute and others mainly on rural development and watershed issues. He writes a column on economic issues for about 50 newspapers in india. He lives on the banks of River Alaknanda in Uttarakhand on the feet of Lord Badri Vishal.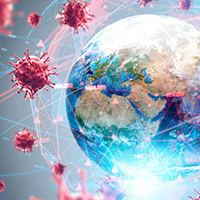 There are three uncertainties regarding the long term economic impact of the Coronavirus (COVID-19). One, whether a vaccine is invented to prevent the spread of the virus or not. Two, whether this virus will get eliminated during the summer months or it will reappear in the next winters. Three, whether the common man will develop immunity against the virus or …
Dr. Bharat Jhunjhumwala
BSc degree in physics
chemistry
mathematics
PhD in food and Resource Economics
University of Florida
Indian Institute of Management, Bangalore
Trade Union at IIM
Swiss Development Cooperation
Oxfam
Care
Overseas Development Institute
River Alaknanda in Uttarakhand