Bollywood Celebrity Couples & Their Honeymoon Destinations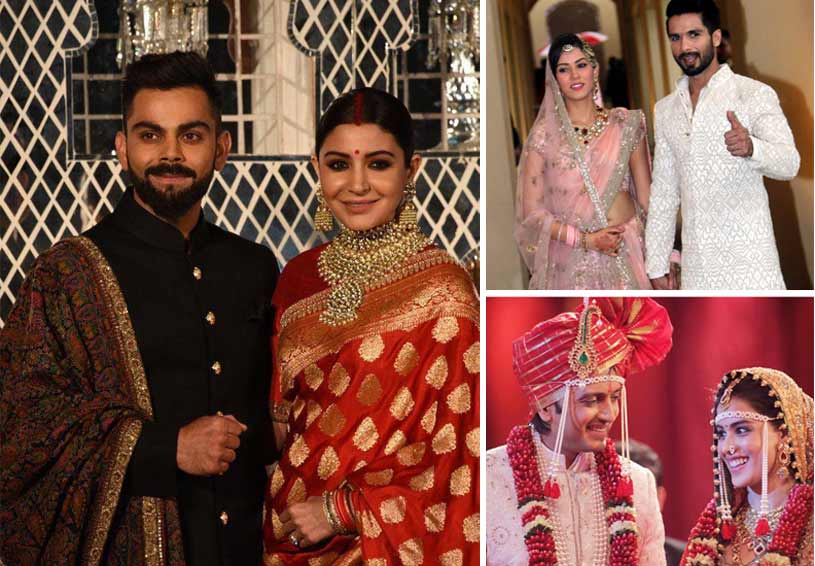 When it comes to planning a wedding, we often look at celebrity couples for inspiration. From wedding wear and destinations to décor ideas and invitation cards, many of us want to know every little detail about how our famous Bollywood celebrity couples tied the knot. For those looking to imitate their favorite Bollywood couples, why not also be inspired by their honeymoon destination!
Here is a look at where some famous celebrity couples went for their honeymoon.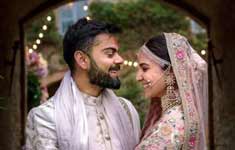 Anushka Sharma & Virat Kohli
The Captain of the Indian cricket team and Bollywood star had an intimate destination wedding in Italy. After the fairytale wedding, Anushka and Virat went to Finland for their honeymoon. They were spotted in the city of Rovaniemi enjoying their nights watching the famous Northern Lights.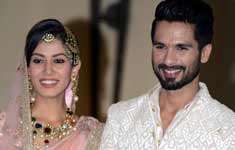 Mira Rajput & Shahid Kapoor
This cute Bollywood couple had a traditional arranged marriage and tied the knot in 2015. Shahid and Mira chose the charming city of London to celebrate their nuptials.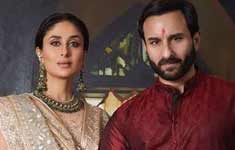 Kareena Kapoor & Saif Ali Khan
The royal couple of Bollywood, Saif and Kareena got married in October 2012. After their much-awaited wedding, they flew to Gstaad, Switzerland, for their honeymoon. Even now after many years, Switzerland continues to be Tashan couple's favorite holiday destination.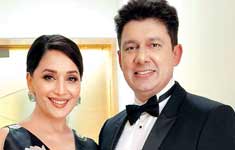 Madhuri Dixit & Dr. Sriram Nene
Bollywood's Dhak Dhak diva Madhuri Dixit shocked fans when she tied the knot to the California-based cardiovascular surgeon Dr. Sriram Nene. The couple went on a short trip to the exotic Hawaii for their honeymoon.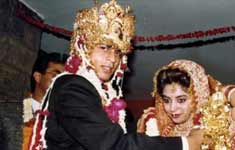 Gauri Khan & Shah Rukh Khan
The Badshah of Bollywood, Shah Rukh Khan tied the knot with Gauri in 1991. The King of Romance took his bride to one of the most romantic cities in the world for their honeymoon – Paris.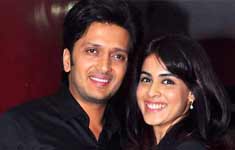 Genelia D'Souza & Riteish Deshmukh
This young and cute Bollywood couple, Riteish and Genelia got married in February 2012. The Masti couple chose an offbeat Indian destination for their honeymoon. They went to the beach town of Visakhapatnam (Vizag) in Andhra Pradesh, India, for their honeymoon.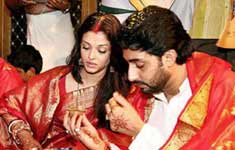 Aishwarya Rai & Abhishek Bachchan
Junior Bachchan and the former Miss World tied the knot in April 2007. The couple have worked together in a number of Bollywood movies together including Guru, Dhoom 2, and Raavan. The couple chose Europe for their honeymoon.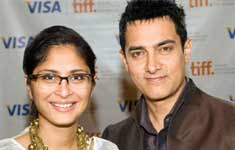 Kiran Rao & Aamir Khan
Bollywood's perfectionist Aamir Khan tied the knot with director Kiran Rao in 2005. For their honeymoon, the couple went to a luxury resort in Panchgani, a hill station in Maharashtra, India.
Bollywood celebrity couples
Bollywood couples
honeymoon destination
wedding planning, Shahid Kapoor
Anushka Sharma
Virat Kohli
Kareena Kapoor
Saif Ali Khan
Shah Rukh Khan
Madhuri Dixit
Abhishek Bachchan
Aishwarya rai
Aamir Khan
Paris
Madhuri Dixit
Dr. Sriram Nene
Hawaii
Riteish
Genelia
Visakhapatnam
Andhra Pradesh
Guru Movie
Dhoom 2 Movie
Raavan Movie
director Kiran Rao
Panchgani
Maharashtra