The multi-starrer Housefull 4 is all set to hit screen this Diwali, though there still is a while before the film releases, the cast have already begun promotions. Talking about Housefull 4 and what it was like filming the same, Chunky Panday who has become synonymous with the character of Aakhri Pasta was recently in conversation with Bollywood Hungama talking about the film. But what caught our attention was the revelation of how Sajid Khan's absence from the film affected the cast.
Revealing how the cast reacted after the inclusion of Sajid Khan's name in the #MeToo movement and his subsequent ouster from film Chunky Panday added, "It was tough. I think loosing Sajid Khan was the thing that hurt everyone, because it was his baby, he had written this. But hats off to Sajid Nadiadwala that he could pull it off, I think any other producer with that kind of pressure would have folded. We had three big sets standing you have lost one lead actor Nana Patekar, and you have just those two months to complete the film, hats off to him. It was tough, but then nothing is easy in life."
As for the film, Housefull 4 is directed by Farhad Samji and produced by Sajid Nadiadwala. Starring Akshay Kumar, Riteish Deshmukh, Abhishek Bachchan, Sanjay Dutt, Bobby Deol, Parineeti Chopra, Kriti Kharbanda, Kiara Asdvani, Kriti Sanon and Chunky Panday in addition to Rana Daggubati Housefull 4 is slated to release on October 25, 2019.
Chunky Panday is starring in several projects this year starting with Prabhas starrer Saaho, followed by Sanjay Dutt's Prasthanam and Housefull 4. With Saaho, the actor is diving into the role of a villain. Recently, Chunky Panday spoke to Bollywood Hungama and talked about the time when he had transformed into his character Devraj, visited the sets of the Kalank and no one recognized him.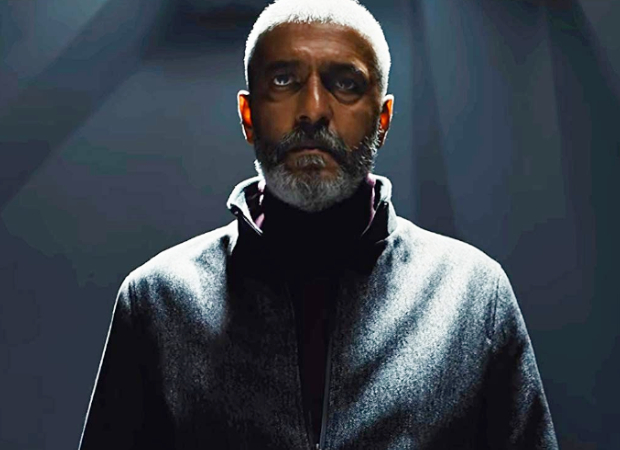 "When I got this film, this was two years ago, then my film Begum Jaan had released. Director Sujeeth calls me and says, 'I've watched your film Begum Jaan. I want to cast you as the villain opposite Prabhas'. I said, 'With Baahubali?' I said, 'Are you sure?' He said, 'I'm very very sure that you will only do this role.' I said, 'What have you thought about me? How am I gonna look?' He said, 'I want you to look completely silver-grey.' Then, we went to the salon and I went bald for the role. He kept my hair very buzzed and nice, nicely trimmed beard. When the first poster came out, someone told me 'Gareebon ka George Clooney'. So, I was very excited," he said.
"During the conversation, I asked Sujeeth, 'Why did you think of me?' He said, 'Sir, this is a very complexed character. Complex means he is very complexed from the inside. He is a person who has died a hundred times from the inside. I need to show that in his eyes. I said, 'Are you sure I have that look?' He said, 'Yes! I am very sure you have that deadpan look and you can give that look.' For the first time in my life, I have tried to get into the skin of the character. Normally, whenever I am on the set, I am laughing and having fun with everyone. I am always joking and stuff. But, in this film, we did the entire shooting at Ramoji Film City in Hyderabad. Everyone spoke in Telugu. The only people who spoke English were the director and the cameraman. Every co-star of mine was from the South so I didn't have anyone to talk to. And I said, 'Let's become this character'," Chunky added.
He further said, "Since Hyderabad wasn't close and I couldn't socialize, whenever I would go to Ramoji Filmcity, I used to become Devraj. I used to be short-tempered, irritable and I actually grew into that character. I really enjoyed doing Devraj. In fact, I got into this character so much that I went to the Kalank set in my entire costume as for the last schedule Kalank shooting was happening next to our set. And I swear, for 10 mins, nobody recognized me on the set. They just didn't know it was me. People were shocked to see me. You know when you manage to achieve that, it's a lot of fun."
Saaho, directed by Sujeeth, starring Prabhas and Shraddha Kapoor is set to release on August 30, 2019.
Anushka Sharma's social media is turning out to be the happiest place on the internet. Anushka's posts have been silently evoking a feeling of happiness and joy and it strongly indicates the current phase of her life. Anushka has started a digital campaign called 'Love and Light' aimed at creating a community of like-minded individuals and sparking positive conversations on the internet. Today, Anushka gave us a sneak peek into her happy life by posting a video on her social media and it seems a mirror reflection of her state of mind and life.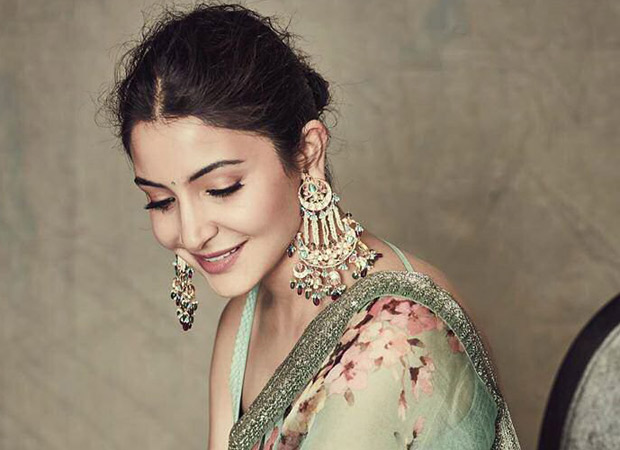 She looks extremely content with her life and her positive energy is infectious to us all. Anushka is a thought leader in her own right as she dabbles various hats. From being an actor, producer, animal rights activist and an entrepreneur, Anushka is approaching all the aspects of her life with positivity and happiness.
Anushka has a huge social media following of around 60 million followers and all her posts indicate that she wants to speak about the good things that make all of us happy, the things that one would want to read and see in an era where negativity gets far more traction than positivity.
An eminent female personality of India & one of the producers of nationalistic film Rashtraputra and Aham Brahmasmi, the first mainstream Sanskrit film of World Cinema, Kamini Dube addressed media about the decline of Indian Cinema that it is high time to think and act for the survival of Indian Film Industry. The bitter truth is that Indian Film industry especially the Hindi film industry is dying. Kamini Dube, who has started her cinematic journey internationally with the legendary film company The Bombay Talkies Studios to create woman empowerment through her creative commitments. She is the only lady producer from Asia who created the history for Indian Cinema to showcase the revolutionary epic Rashtraputra at Cannes International Film Festival on May 21, 2019 which is written, directed and acted by military school alumnus Aazaad.
Kamini Dube encourages the real thought of ancient culture to leave the mark on people to rejuvenate the long lost language Sanskrit. She wishes to nourish the root of human existence by evoking the eternal essence through her forthcoming venture Aham Brahmasmi, which is the first mainstream feature film in Sanskrit.
Sharing her opinion and providing a solution for the deep rooted problem she said, "All the associations associated with the film industry should take notice and do the needful to secure the release of any film because their members are associated with the films. It is very difficult for a single producer to release his or her film in a proper manner. All the aspects of releasing from PR Publicity to RO, It's so expensive and sky high that the producer feels like a scapegoat. Thousands of films are waiting to see the light of the day but no buyer, no distributer, no exhibiter is interested to release the films. Films are being made without any concrete and safe future for the sake of ailing producers, I myself going to establish a trust/foundation to do the needful for the release of needy films without taking any profit. I hereby invite all the associations to come forward and join the mission 'Save The Film Industry'.
Kamini Dube said personally she doesn't have these types of extreme problems as she is associated with the legendary film company, The Bombay Talkies Studios but she has a deep concern for the producers in general who has everything on stake. If the film industry is the family, then all the associations should come together to properly release a film and save the suffering industry. Industry is not limited to merely seven or eight characters or production houses. The multiplex system is ruining the films as they are only interested in selling cokes and samosas rather than films. As the multiplexes are established and created with the help of the government, according to the rules and regulations to support the film industry, with subsidy or rebate on different type of taxes. The multiplexes should remember their legal, logical and ethical role towards the industry and the concept of co-existence.
Esha Gupta, who was last seen in One Day: Justice Delivered as a cop, has never failed to give us major fitness goals. With a perfect petite body, she manages to slay every single look with absolute poise and ease, giving supermodels a run for their money. The actress has always made sure to post pictures that make her fans fall in love with her all over again.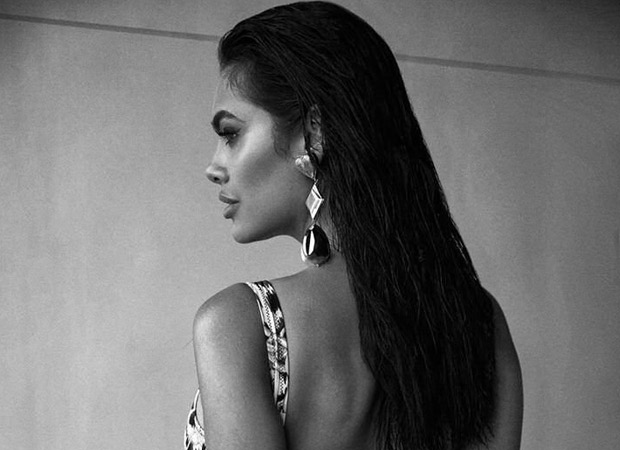 This time too, she has posted a picture from her recent photoshoot where she is seen wearing a backless monokini by Moschino and has rounded the look off with a pair of drop-down earrings. After seeing this picture, the fans just won't stop gushing over how hot Esha Gupta looks with a wet grunge hairdo.
Take a look at the picture.
On the work front, Esha has not announced her upcoming project so far.
The fourth instalment in the Housefull franchise has been making headlines for a while now. But the film has been facing multiple issues since its announcement. But, despite the hurdles the makers of Housefull 4, Sajid Nadiadwala has managed to continue with the project. Though currently Housefull 4 is still a long way from release, Chunky Panday, who has breathed life into the character of Aakhri Pasta, was in conversation with Bollywood Hungama, wherein he revealed the secret behind the character and where it was inspired from.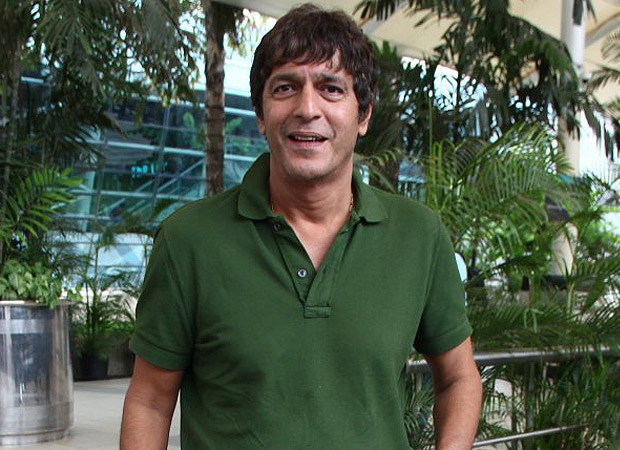 Talking about the inspiration to develop a character like Aakhri Pasta, Chunky Panday revealed, "The secret behind Aakhri Pasta was that in Housefull 1, Sajid Khan was to do this role himself. Everyone told him, 'Sajid you have to do this role', and then he met me at this party and said to me, 'Chunky I have got this role, people want me to do it in the film, I can't direct and act, will you do it?' I said of course. And that is how Aakhri Pasta was born. The name came from Akhree Raasta (1986), Amitji's (Amitabh Bachchan) film, and the character of Marconi from the film The Great Gambler that was played by Sujit Kumarji, so we took him as an inspiration, his clothes, that moustache, and created Aakhri Pasta."
Further revealing another detail about the character Chunky added, "Somewhere, Aakhri Pasta was Sajid Khan's alter ego. What Sajid couldn't do in real life, he would make Aakhri Pasta do on screen."
While it was certainly interesting to know the genesis of Chunky's character, fans of the Housefull franchise are currently eagerly awaiting the film's release. Directed by Farhad Samji Housefull 4 that features an ensemble cast is slated for release in Diwali 2019.
While it has been speculated that Sanjay Leela Bhansali's Inshallah has been shelved so he had initiated talks with Shah Rukh Khan, we have heard that the movie is very much on. The filmmaker is toying with the idea of which to do with SRK – Inshallahor Izhaar, as both are love stories. He and Shah Rukh were in talks for Izhaar being produced by Red Chillies Entertainment and Bhansali Productions but now that may happen later. If SRK and the filmmaker do Inshallah, it will also mean Alia Bhatt re-uniting again with her Dear Zindagi (2016) co-star.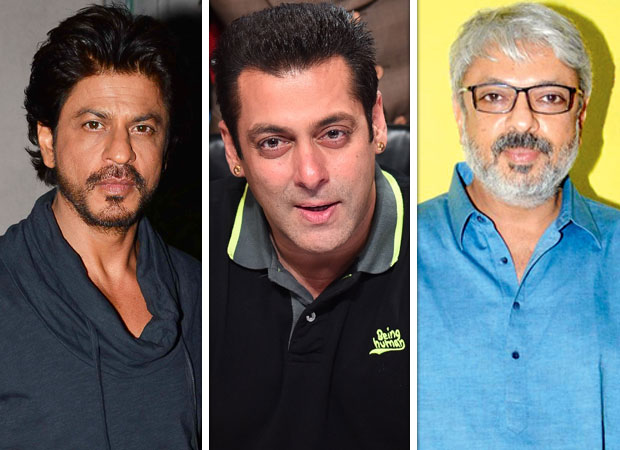 A trade source says, "Sanjay Leela Bhansali is known to invest not just his time and money on his films but his blood, sweat and passion. He is invested emotionally in his movies so it is difficult to envisage that he would shelve Inshallah, on which he has been working on for more than a year. All locations in north India and USA have been confirmed, dates locked, and pre-prod complete with Alia Bhatt, to shoot a song from this week. Imagine how heart-broken he must be today – as he was preparing to shoot the movie, from this week, it was announced that Salman and he had parted ways. Inshallah is a beautiful love story between a young girl (Alia) and a businessman (earlier played by Salman) and something which is completely different to what his earlier films have been. SLB was like a young child again working on the project with love, commitment and passion so how will he just let it go at this stage?"
The source says that when the filmmaker decides to make a movie, he completes it. "He wanted to do Bajirao Mastani with Kareena Kapoor and Shah Rukh Khan a decade ago. It didn't happen then but later he made it with Deepika Padukone, Priyanka Chopra and Ranveer Singh. Shah Rukh and SLB haven't worked together after Devdas and have been in talks for Izhaar. But buzz is that, now SLB is keen that Shah Rukh steps into Salman's shoes for Inshallah and is in talks with him for the same. It's all under wraps right now and will take time for an announcement to happen. SRK and Alia have worked together in Dear Zindagi and look great together on screen. There was no love story in Dear Zindagi between them so it would be interesting to see what happens if Shah Rukh and Alia appear together on screen again. One can expect fireworks for sure. Shah hasn't announced any movie till now but he is expected to make two big announcements soon once everything gets finalised – possibly Raj Kumar Hirani's next and if all goes well, then Inshallah."
In the meantime, there's also talk that the filmmaker's favourite actor Ranveer Singh may rush to his rescue and do another film with him. "But while Ranveer and SLB would love to work together again, the logistics look a bit tough right now as the star's dates are locked for Yash Raj Films' next, Jayeshbhai Jordaar, where he plays a Gujarati. The movie is directed by debutant writer-director Divyang Thakkar and produced by Maneesh Sharm and is expected to go on floors from October, once Kabir Khan's '83 is complete. Also, Salman was playing an older man in Inshallah and with Ranveer doing it; the script would need to be tweaked. Shah Rukh suits the role in Inshallah to perfection as the suave, stylish tycoon from US and the script and screenplay is ready."
The source adds that as SRK and SLB had worked together in Devdas (2002), they have always shared a warm and cordial association. "Now it remains to be seen whether Sanjay Leela Bhansali will direct Izhaar or Inshallah with the super star, if everything goes well."
In keeping with the premise of The Zoya Factor that deals with superstitions, Sonam Kapoor is following a quirk of her own — starting with the trailer launch today, the actor will be seen sporting only red outfits at the promotions. "It was my idea to wear red at the promotions," smiles Kapoor, happy to imbibe the spirit of her character Zoya Solanki off-screen as well.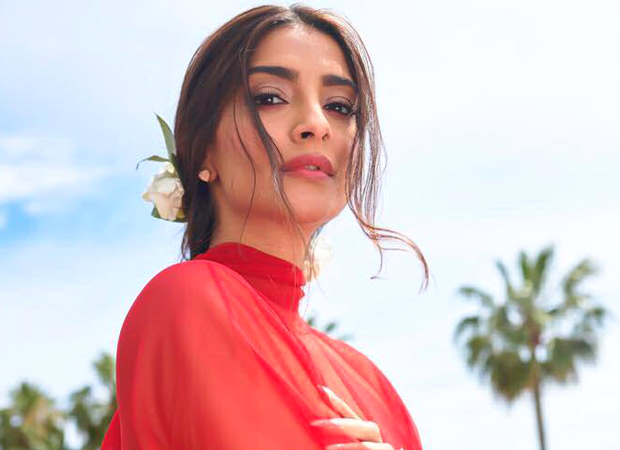 "I wanted to do full justice to the story and my role. I thought this was the best way to introduce viewers to the eccentricities of Zoya. The Zoya Factor is about the titular character being considered a good luck charm for India's cricket team at the World Cup. So why not go about the promotions the Zoya way? Also, red is considered an auspicious colour. We're going the extra mile to make sure that luck is on our side too."
The Abhishek Sharma-directed film, based on Anuja Chauhan's bestseller by the same name, promises to be one of those rare, feel-good chick flicks that Bollywood is starved of. It won't even be wrong to credit Kapoor for bringing the genre into the mainstream with her 2010 outing, Aisha.
With Khoobsurat (2014) and Veere Di Wedding (2018) becoming box-office successes, she has become the unofficial champion of the genre. "This genre makes you laugh, feel and empathize with the characters, and also enjoys maximum repeat audiences. With its massive commercial prospects, it cannot be under-appreciated for too long," reasons the actor, adding that the category helps female actors in being heard. "It provides for women to have prominent roles and showcase their perspective, which is sometimes not that well understood. That's most important."
The Zoya Factor is an unusual story of Zoya Solanki who's an advertising agent becoming a lucky charm for the Indian cricket team when she chances upon meeting the captain of the team Nikhil Khoda aka Dulquer Salmaan and how it starts raining luck ever since then! The film is slated to release on 20th September 2019.
Actor Chunky Panday will soon be seen in the upcoming film Saaho, in which he will be playing a grey character. Chunky Panday was offered the role two years ago. Sujeeth, the director of Saaho had approached the actor after watching him play the negative character in the Hindi film Begum Jaan. Prabhas plays the male protagonist in the film. Chunky Panday in an exclusive conversation with Bollywood Hungama spoke about his co-star Prabhas and his experience shooting in Hyderabad.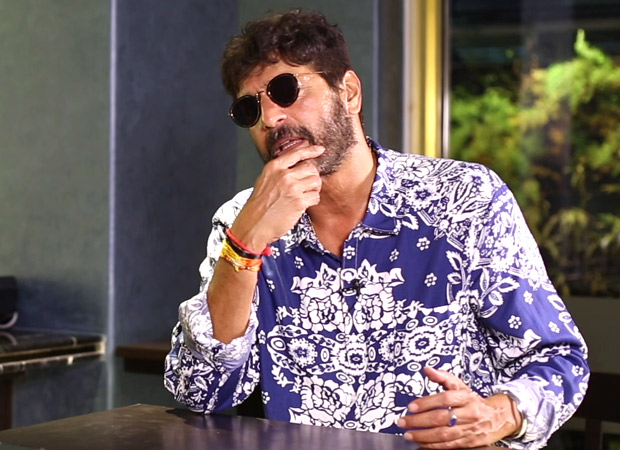 Chunky Panday is all praise for Prabhas' hospitality. When they were filming in Hyderabad, the actor's chef would make food for all. "Every time I went to Hyderabad, I gained 5 kgs. Prabhas' chef would come in the morning and ask everyone what they want to eat. There would be 4-5 types of biryani each day," Chunky said.
Revealing a unique feature of Prabhas, Chunky said, "Prabhas would stay in the set the whole day except for an hour during lunch. He would spend time on the sets talking or watching others even if he is not required in the scene."
Chunky Panday plays a complex grey character, who the actor said has "died several times within". Directed by Sujeeth, Saaho also features Shraddha Kapoor, Neil Nitin Mukesh, Mandira Bedi, Jackie Shroff, and Mahesh Manjrekar among others. The film is scheduled to release on August 30.
Chunky Panday is gearing up for a packed year ahead, and is currently busy shooting for multiple projects. Interestingly, the actor will be seen playing rather different roles in each of his projects and is pretty happy about the variety. Talking about his year ahead, Chunky was in conversation with Bollywood Hungama wherein he explained why this year is a 'Bahubali' year for him.
Explaining his statement about the year being a 'Bahubali' year Chunky Panday added, "For me this is the year of Bahubali. This is Chunky Panday's Bahubali year. Why? Because I am doing Saaho with Prabhas, I am doing Housefull 4 with Rana. And it is so opposite the spectrum, because what I am doing with Prabhas and what I am doing with Rana is like chalk and cheese. It is out and out comedy with Rana and it is out and out lethal revenge with Prabhas. So for me it is fantastic that I got an opportunity in the same year to work with both these boys and showcase what I am capable of doing."
While Chunky Panday's reasoning is certainly sound, we think there is year another reason for the actor to call this a Bahubali year, especially since he has three films lined up, starting with Saaho, followed by Prasthanam and ending with Housefull 4.
Chunky Panday is on a roll with back-to-back films this year. He will be seen in Prabhas and Shraddha Kapoor starrer Saaho, Prasthanam, Akshay Kumar starrer Housefull 4, and will also be seen playing a pivotal role in Saif Ali Khan starrer Jawaani Jaaneman. He was last seen in Begum Jaan with Vidya Balan and his role as a villain was highly appreciated in the film.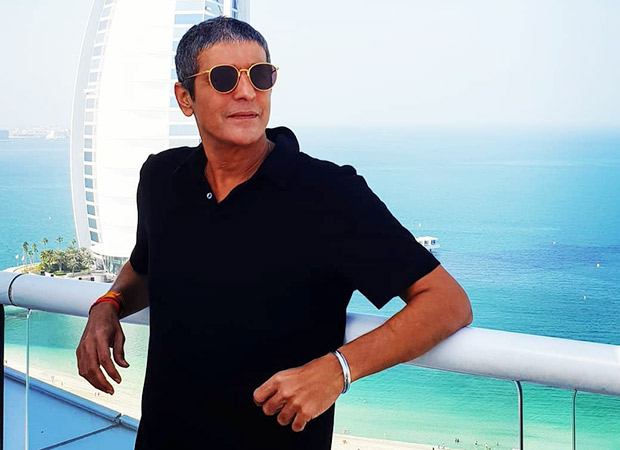 In an exclusive conversation with Bollywood Hungama, Chunky recalled the time he was addressed as Gareebon ka George Clooney. He said, "I had received a call from the south director, Sujeeth, about two years ago when Begum Jaan had released. He told me that he saw my work and said that he wanted to cast me as the villain in a film opposite Prabhas. I was thrilled and asked him if he was sure, Sujeeth reassured me that he wanted me to play this complex character. So, when the first poster came out, somebody called me Gareebon ka George Clooney and I was very excited about that! So this is the first time that I've tried to get into the skin of a character because I needed to express those emotions perfectly."
Take a look at the entire segment.
Saaho is slated to release on August 30.
Tahira Kashyap and Ayushmann Khurrana are currently in Austria on their much-needed vacation and the couple is having a gala time. With a lot going on in Ayushmann's career, it was difficult for him to take time out from his schedule. Now, he has finally headed for a getaway with his wife and the two are just giving us major couple goals.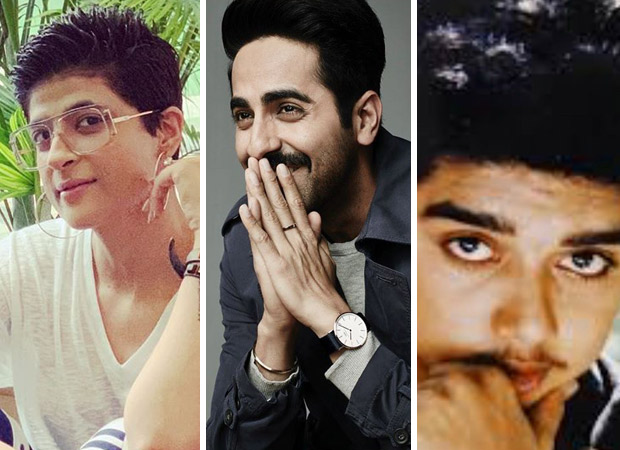 Tahira uploaded a picture of herself without any hair product and Ayushmann's nickname for her is just funny and adorable! Tahira captioned the pictures as, "That's me right in the morning without any hair product and @ayushmannk calls me Harish! For the longest time, I couldn't recollect and found it cute in a weird way. You know at times you call people you love by different weird names at times even sounds. I thought it was that until …. swipe for what I found! #lookalike #antigravityhair"
On the work front, Ayushmann will be seen in Dream Girl, Bala, Gulabo Sitabo andShubh Mangal Zyaada Savdhaan.
She is bindaas and talking to her is always fun, just like her films. At the Big Cine Expo 2019, the choreographer-turned-director Farah Khan was in her element completely as she was felicitated by the exhibition sector for her contribution to box office through her directorial ventures. On the dais, she exclaimed how important such an honour is for her and quipped "I'd rather get a packed crowd in a theatre than five-star reviews!" and later also admitting "I am trying for the Rs. 300 crore club". Later, at a media interaction, she cleverly dodged questions regarding reports of her next film, which is speculated to be the remake of Satte Pe Satta. But about the felicitation, she further stated, "Everyone is running behind the need for critical acclaim. However, exhibitors and distributors are crying. Theatres are empty. I'd rather have the exhibitors giving me an award as it's an indication that my movies make money for everybody."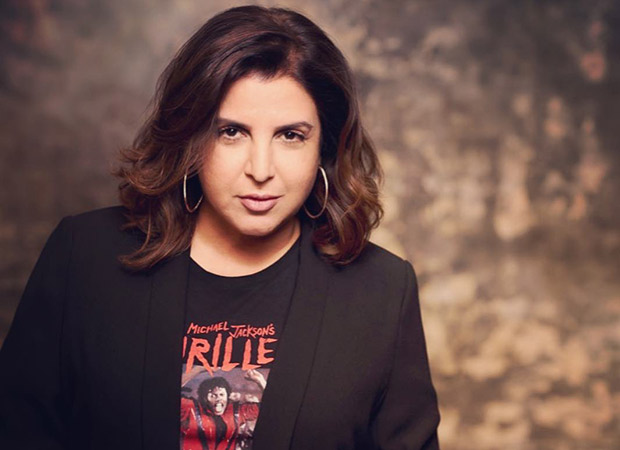 Sometime later, in an exclusive interview to Bollywood Hungama, she spoke about this honour and in her trademark style; she made the chat quite fun and engaging. It was also heartening to see that during the interview and even in her speech, she raised concerns about the rising ticket prices, thereby proving that not just with her films, even with her talks, she knows how to connect to the aam junta!
You have given four films and all of them have been successful. Even a film like Tees Maar Khan was a hit, despite the word of mouth…
Yes Tees Maar Khan has also done very well. It got a lot of thrashing but it made money for everyone. I have no qualms in saying that I want my films to do well pan India. I don't make films for 5-10 critics or for niche audiences. I watch and enjoy these niche films. But I neither know how to make them nor have the desire to do so. I want that when my film releases, it is nothing short of an event and that whole country would want to go and see it. So for me, this honour is much bigger than getting a Critics award as it means that everyone in the chain made money out of my movie. And my father was a producer. Our childhood was traumatic since his films flopped and hence we became poor. So for me it's important that nobody should lose money when I make a movie. It's like a moral responsibility!
At the event, we found out that you call exhibitors after your films are out and you ask them whether they made money…
So exhibitors spend a lot of money in buying our films. Theatre owners and distributors at times go kangaal if your movie flops. Ghar bik jaate hai logon ke since they bought it at such a high rate. That's why you hear of stars like Salman Khan who return the money when his films flop because the distributors can go bankrupt with just one movie. So for me it's always heartening to know that it's boom time for everybody thanks to my film. Who cares if one or two critics have not liked it!
How much does social media play a role in making or more importantly, breaking a film, in your opinion?
Every person with a phone is a critic. On social media, random people are giving their critical analysis but it's talking nothing about the film per se. Hamari country mein gin ke ek ya do critics honge jo picture ko ache se evaluate karte hai like how was it shot, how was the direction, screenplay kaisa tha etc. I just feel that if your content is good and if people want to watch it, it will work. But it is harmful in some ways. Like I was talking to Shahid Kapoor. His film Kabir Singh has done so well. But because it got criticized so badly, I just feel that if he is going to win some award for it, then the organizers might have second thoughts looking at the barrage of criticism that the film got.
However, the film enjoyed a great word of mouth and collected Rs. 275 crore. So the criticism really didn't matter…
But it matters to the person who made the movie. When you get a harsh review and when people are not willing to see the business of the film, forget its merit, the one who made it can get affected.
We often hear of cinema halls getting shut. The number of screens is very less considering how huge our country is. Our neighbouring country China is on another level in this regard…
The government has to help out and I think, the present government will help out because they are having dialogue with those related to movies. It's the consumers like you and me who have to pay for the pricey tickets. I go to cinemas and I am like 'Popcorn itna mehenga hai, ticket itni mehengi hai…'
It's very heartening to see that despite your excellent financial condition at present, you still talk about these things…
Yeah. I remember it was a Saturday and I went to see some big film. I was charged 1600 bucks for a single ticket. I was like, what the hell! I was also going for the optimum and premium experience. Still this is too expensive. But what choice do these exhibitors have? Taxes need to be reduced and benefits and concessions have to be given. It's like restaurants. If government keeps increasing the tax, then ultimately the burden will be passed on to the consumers.
With films like Baahubali, 2.0 and Saaho, a new trend has emerged of having films that are either dubbed in Hindi and then released extensively in traditional domestic markets or making them in various languages simultaneously. Would you like to try such kind of a film? You are known for masala and pan-India films and hence, you'll be apt for such kind of a venture…
Yes, why not? But I should have a great script that does justice to actors of both the industry. Otherwise, the fans in South will kill me if I don't portray their heroes well because they are fanatical about them! But yeah it's a great idea. I can take one actor from Punjab, one from the South and one from Hindi movies!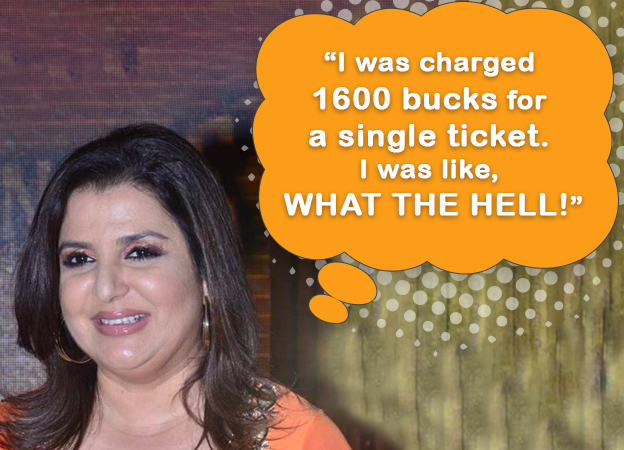 At one point, you had said that you are going to make a two-girl film…
Whenever I say that I want to make a chota movie, people question me that 'Tu kyun choti picture bana rahi hai? Tu badi picture bana.' But I think it's a good problem to have! After making a big movie, I say that I want to make a movie about two people talking in a room, as these event films take a toll. But I hope with my next film, I don't take such a gap.
Yes you shouldn't…
I know but I have kids also. I have a life which is not only about my work. I have three kids and I have a house to run. Hence, I want to enjoy that part of my life also. I never wanted that I am not around when my kids are growing up. Fathers can afford probably because the mother is looking after the kids back home. However, for me, it was important for me to spend quality time with them when they are growing up. And now they are looking forward to me going and shooting. I am going to make them do some jobs on sets. Let them earn some money!
After captivating us with her sensational dance moves, the young, talented and beautiful Nora Fatehi is now leaving an impression on one and all with her acting chops through her recent projects – the action thriller Batla House and the music video 'Pachtaoge.' However, while she is earning accolades for her recent acting performances, Nora strongly believes that one needs to even respect and celebrate dancers as there is a lot that goes into doing dance performances too.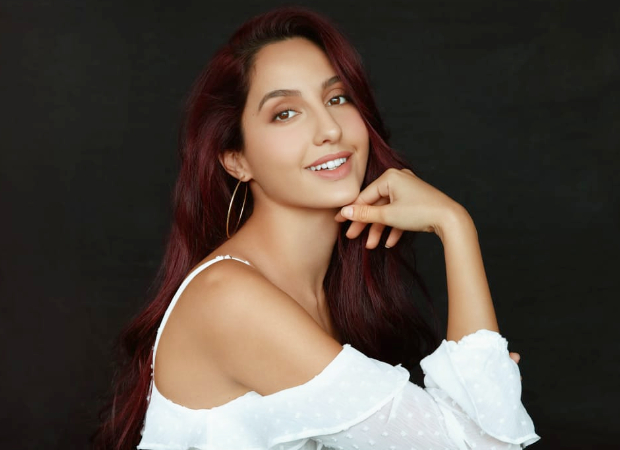 Making a strong point about why one should give the dancers their dues, Nora passionately said, "Currently, I am shooting for Street Dancer 3D with professional dancers. Dancers, who have sacrificed so many things in life to become professional dancers and one day I just had an epiphany that why don't we celebrate dancers the way we celebrate actors? Do you know what dancers go through? The way they push themselves to do certain moves which are almost humanly impossible. We had these ballerinas on the sets, who were doing ballerina dance style, while simultaneously doing hip-hop style dance with their upper torso – I was amazed."
Further driving the point home, the talented dancer-actor said, "It must have taken them years to balance like that, half of us can't balance while we are walking. Dancing is not easy, and there is a lot of blood, sweat, tears, sacrifices that one has to put in to become a dancer. When an actor does a good scene in the movie, everyone goes crazy – 'OMG he is such an amazing actor.' Yes, we should respect actors, I am guilty of that too, but what about the dancers? They should be equally respected and valued. Dancers can take you to another world without even speaking and I feel it's a shame that it's not even celebrated like that. It's time to celebrate them."
Meanwhile, on the work front, Nora Fatehi will be next seen in Street Dancer 3D with Varun Dhawan and Shraddha Kapoor.
Shweta Bachchan recently shared a throwback picture of her and her mother. On Tuesday evening, Shweta Instagrammed a black-and-white picture, in which a baby version of Shweta Bachchan features with a much, much younger Jaya Bachchan.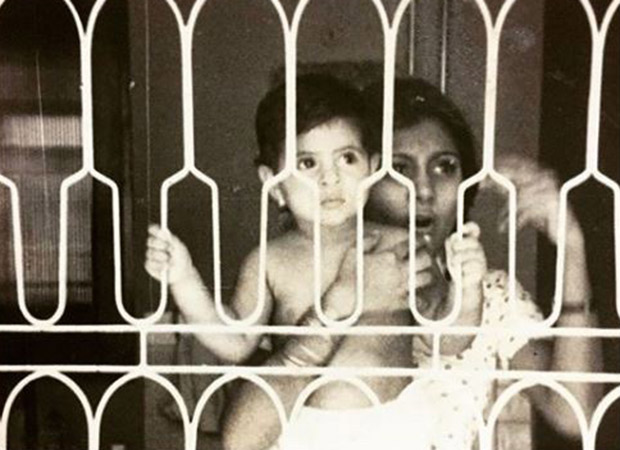 Shweta Bachchan is seen sitting at the window holding the window grill. The mother-daughter duo is staring out of the window and is clearly amused by the sight it has to offer. "Rattling cages," Shweta captioned the photo with a play of words.
The Bachchans are known to share throwback pictures now and then. Recently, Shweta had shared a black and white throwback picture of her grandmother Teji Bachchan. However, seen in the picture with her grandmother was not her but a very young Abhishek Bachchan. Sharing the picture, in which both Abhishek and their grandmother were enjoying cold drinks, she wrote, "We are shaped by the places we travel to, the people we eat with, and the books we read- to my Daadi, the giver of books, teller of bedtime stories, and gracious provider of trunks for her 6 grandchildren to use as a stage to dance on. Thinking of you today."
Meanwhile, in the recent present, Shweta Bachchan Nanda made her debut as an author with fictional novel Paradise Towers last year. She has also launched a fashion label named MxS in collaboration with designer Monisha Jaising.
Salman Khan has been one of the most lauded actors in the industry and has made quite the name for himself over the years. From being the chocolate boy of the industry during the initial phase of his career to being the Bhai of Bollywood, Salman has come a really long way. Marking his debut with the 1988 film Biwi Ho To Aisi, Salman won the nation with his acting skills and charming looks.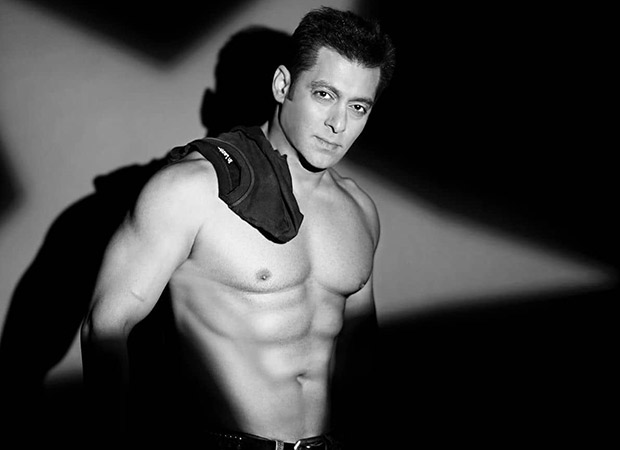 The actor recently celebrated the completion of 31 years in the industry and penned an emotional post along with an adorable throwback picture from his childhood. He captioned it, "A bigg thank u to the Indian film industry n to every 1 who has been a part of this 31 year journey specially all my fans and well wishers who have made this amazing journey possible . ."
Take a look at the picture!
He will next be seen in Dabangg 3 with Sonakshi Sinha and in Kick 2 with Jacqueline Fernandez!
The Jonas Brothers bagged their first VMA as a band and are over the moon for winning in the Best Pop Video for their single, Sucker. The video surely impressed the lot for multiple reasons including the fact that it featured the J-Sisters. A picture from the award function went viral after the announcement of Jonas Brothers' win and Twitterati opened up a factory of memes. A picture where Nick is standing in the middle of Joe-Sophie and Kevin-Danielle as the couples kissed each other became the hot topic for discussion.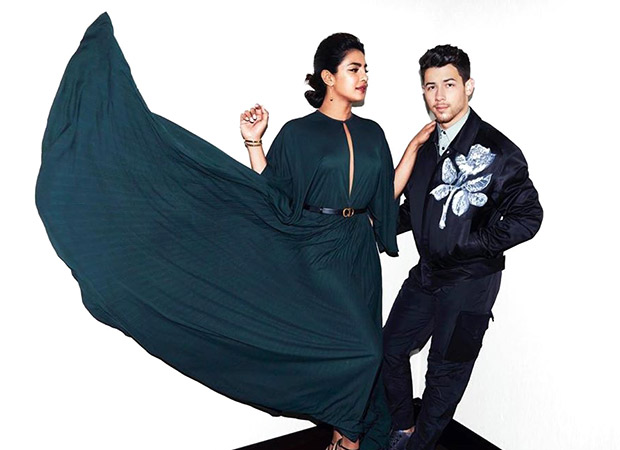 While Priyanka Chopra Jonas could not be there with her husband to celebrate their win, she made sure to make her presence felt. Being the boss lady that she is, Priyanka Chopra Jonas photoshopped herself in the picture with the caption, "I'm always with you @nickjonas ????????Congratulations @jonasbrothers! I'm so proud of all of you! #sucker" and the internet won't stop gushing over the couple!
Take a look at the picture.
Priyanka Chopra Jonas will next be seen in The Sky Is Pink with Farhan Akhtar and Zaira Wasim.
Rohit Shetty and Farah Khan's remake of Romu Sippy's Satta Pe Satta, seems to be finally taking off with Hrithik Roshan in the lead. The original Satte Pe Satta (1982) was produced by Romu Sippy and directed by Raj N Sippy and the remake rights are with Rajesh Vasani, of movie marketing firm, Paras Publicity Services. But apparently, Rohit Shetty Picturez and Reliance Entertainment who are producing remake of Satte Pe Satta, are in talks with Warner Bros. Entertainment Inc for the rights of the Hollywood movie, Seven Brides For Seven Brothers and Vasani has apparently, been ignored in the deal.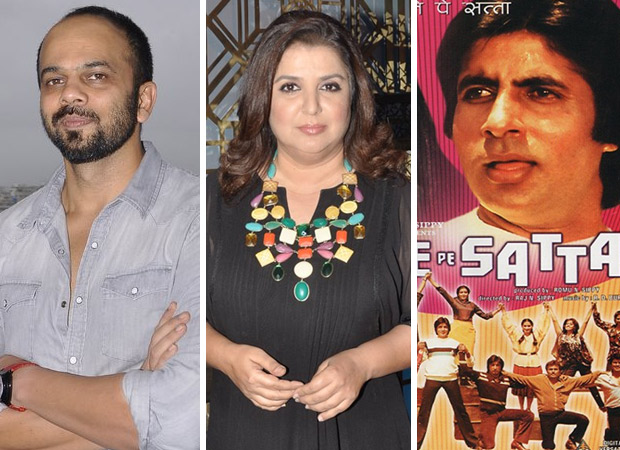 Says a trade source, "There have been reports that Satte Pe Satta is said to be inspired from the Hollywood musical, Seven Brides for Seven Brothers (1954). Reliance Entertainment and Rohit Shetty Picturez started negotiating rights with its right holder Rajesh Vasani to co-produce the film and its diligence was also started by their respective law firms. Later they also simultaneously started talking with Warner Brothers Inc. to acquire the rights of Seven Brides for Seven Brothers. The copyright for any film comes into the public forum after few years."
The source adds, "When Rohit Shetty wanted to take ahead the series of Golmaal and made Golmaal Again in 2017, they took the title of this franchise from its so-called right holder at a fancy price of approximate Rs. 8.5 cr. Initially the same was negotiated and agreed with Sangeeta Ahir's company ManglMurti Films and for the same she also paid Rohit Shetty a handsome signing amount as a director, which was later adjusted paying back adding her as a co-producer. The Rs. 2.50 cr rights added multi layers and upped the price of Rs. 8.5 cr as they will have to cough up an additional approximate Rs. 2.5 cr for each franchise. Moreover, Golmaal Again was the remake of the 2013 Tamil horror comedy film Soodhu Kavvum, the rights of which was paid separately. This is how Bollywood movies become expensive. They pay for titles and remakes too."
Rajesh Vasani asserted that he had spoken to one of the biggest filmmaker's to rewrite the remake of Satte Pe Satta and jointly produce this remake. Once it was written, an appropriate director was to be decided by this young writer. Vasani adds, "Anyone can always make the original movie Seven Brides For Seven Brothers, but, no one can use the title Satte Pe Satta. Seven Brides For Seven Brothers doesn't have the second character of Babu (Amitabh Bachchan) as there was no double role in Seven Brides for Seven Brothers, so they can't make it a double role." Also, the title Satte Pe Satta is registered with the producer's association in the name of its sole right holder, Rajesh Vasani.
When Rajesh Vasani started the exercise of remaking Satte Pe Satta, he also had in mind of making the film with Reliance Entertainment as he has trust and faith in the studio and its CEO Shibashish Sarkar and Rohit Shetty, so when this offer came to him, he agreed but later there was no communication from them.
When we contacted Denzil Dias at Warner Bros Pictures (India), he said, "No comments at this point of time."
We also left the messages to Rohit Shetty, Farah Khan and Shibashish Sarkar (from Reliance) to give their stand on this but none of them reverted and preferred to stay silent mounting the suspense further.
Satte Pe Satta revolves around seven unkempt and uncouth brothers (orphans), living on a farmhouse, led by their oldest brother Ravi Anand (Amitabh Bachchan), who are taught manners and etiquette by a nurse Indu (Hema Malini). But everything becomes chaotic when Ravi's lookalike and impersonator, Babu, turns up. He kidnaps Ravi as part of a plan by somebody (with evil intentions), who has hired him. Apart from Amitabh Bachchan and Hema Malini, Satte Pe Satta (1982) featured Sachin, Shakti Kapoor, Paintal, Sudhir, Inderjeet and Vikram Sahu as the rest of the six Anand brothers and Amjad Khan, Ranjeeta Kaur, Sarika, Kanwaljit Singh, Prema Narayan, Mac Mohan and Kalpana Iyer in other roles. The movie is an adaptation of the American musical film Seven Brides for Seven Brothers.
Akshay Kumar has quite the line-up of films for this year and next. His recent release Mission Mangal has been garnering a lot of love and appreciation from the audience and the critics alike. His upcoming films include Rohit Shetty's Sooryavanshi, Housefull 4, Laxxmi Bomb, Ikka, Bachchan Pandey, and Good News. While the actor has been on the run for and juggling between shoots, he makes sure to spend some quality time with his mother.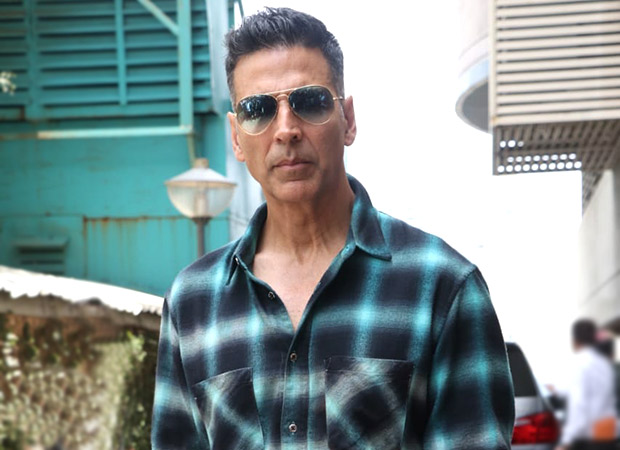 In his recent Instagram post, he posted a video where he is enjoying a leisurely stroll with his mother and his caption is surely going to win your heart! It read, "Juggled shoot to spend a few days with mom in London. No matter how busy you are with life and growing up, don't forget they are also growing old…so spend time with them while you still can ❤️" Take a look at the video.
Akshay Kumar is surely getting the award for the best son of the year from us! Tell us what you think about this adorable gesture of his in the comments.