Bollywood News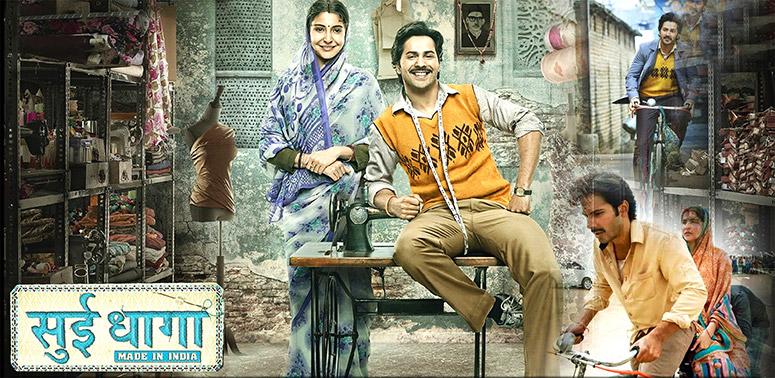 Sui Dhaaga Embroiders on the Make in India Campaign
Sui Dhaaga, directed by Sharat Katariya for Yash Raj Films, is a bitter-sweet story of human aspirations and perseverance in small-town India. Taking the Indian government's 'Make in India' campaign as a theme, the film shows us how an awakened pride, self-reliance, and hard work can conquer the odds and turn a no-account sewing machine handyman into a talented tailor with a successful business. The film has done a good job of depicting the reality of life in small towns in India.Varun Dhawan and Anushka Sharma are credible as Mauji and Mamta, a young, married couple with, at least at the start, little going for them. They live with Mauji's parents, have no privacy for themselves, and keep busy with ordinary household matters. Their fortune shifts after Mamta, angered by the insults that Mauji's employer subjects him to, pushes him to find a more dignified career. Ignoring jibes from his less-than-supportive father, Mauji launches a tailoring enterprise and starts on the eventful path towards success.While the plot is predictable, this is a charming, well-acted film, and the message of economic autonomy will resonate with most Indians, whether they come from small-town backgrounds or not.
Asha Bhosle Records New Song After a 23 Year Hiatus
The versatile Asha Bhosle has sung in various Indian languages throughout the course of her long musical career. Now back in the recording studio after a break of 23 years, she has released a new Bengali song "Ebar Pujoy Elaam Phire" on the occasion of Durga Pooja celebrations. The song is included in the album Pujoy Asha.
Asha Bhosle has previously sung many Durga Pooja songs and several of them, such as "Jabo Ki Jabona," "Moyna Bolo Tumi Krishno Raadhe," "Aamar Khatar Patay," and "Eyi Edike Esho," are still very much popular in the pooja songs genre. It is customary in West Bengal to release pooja songs in advance of the Durga Pooja festival.
Joining 85-year-old Asha Bhosle in the Pujoy Asha album with his song "Surey Tumi," also after a long hiatus, 14 years in his case, is Amit Kumar, son of the unforgettable Kishore Kumar, and a very talented singer himself.
Music lovers should check out this album. You don't need to be a Bengali speaker. Good music is good music, and all it requires is a fine sensibility on your part.
PFPA Demands Ban on Indian Films to Revive Pakistani Film Industry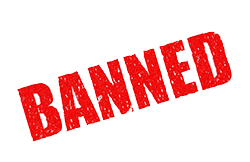 The PFPA (Pakistan Film Producers Association) has petitioned the Lahore High Court to ban all Indian films from playing in Pakistani cinema theatres, since, according to them, this is disrupting the national film industry. Indian films are very popular in Pakistan and many Pakistanis prefer them to local productions, but the reverse is not true. Few, if any, Pakistani films are screened in India. The PFPA is unhappy about this and would like Pakistani distributors to pay more attention to Pakistani films. They feel that a complete ban on Indian films will put a stronger spotlight on Pakistani films and this, in turn, will revive the once-thriving Pakistani film industry. In recent times, the Pakistani government has banned many newly released Indian films from opening in Pakistan.
It remains to be seen if this will have the intended positive impact on the Pakistani film industry. The bottom line is what the consumers want. If the Pakistani film industry can fulfill these wants, they are on the right track. Otherwise, with the Internet so readily available, consumers will watch what they want to and where they want to. From the point of view of cinema theatre owners, banning Indian films will not be good for business.
Mulk: Prejudice and Perception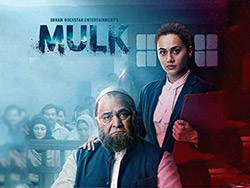 Mulk is an excellent, under-promoted film on how anti-Muslim propaganda can affect the lives of ordinary Indian citizens. An extended Muslim family, with Murad Ali Mohammed, played by Rishi Kapoor, as its head, live in Banaras, and are on easy, friendly terms with everyone in their locality, including Hindus. The even tenor of their life is thrown into turmoil when Murad Ali Mohammed's nephew, Shahid Mohammed, gets involved in a bomb blast plot and the entire family is collectively blamed for his actions. Unable to find and arrest the absconding Shahid Mohammed, the police arrest his father, Bilaal Mohammed, Murad Ali Mohammed's younger brother, as a terrorist suspect and haul him off to the police station. Former friends turn their backs on the family and they find themselves subjected to all manners of harassment and are asked to prove their loyalty to the country. Indignant at the treatment they receive, his daughter-in-law Aarti, played by Taapsee Pannu, heads to court to obtain justice for their wronged family.
It is an interesting look at how insidious propaganda against a certain religion can give rise to a hysteria that sweeps aside all rationality and fractures a community with suspicion and discord.
Manikarnika: The Queen of Jhansi Coming to Theaters Soon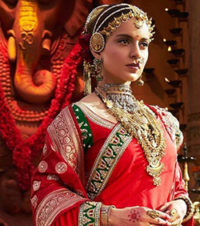 The Indian Film Industry has produced several films on the Queen of Jhansi over the years. One of the best-known ones was Sohrab Modi's masterpiece. The latest in the pipeline is Manikarnika: The Queen of Jhansi, with Kangana Ranaut in the title role. The film is expected to be released January 25, and the preview trailer is out including a look at some gory scenes of the Queen of Jhansi screaming and fighting the soldiers of the British East India Company on the battlefield. The CGI effects are glaring and there is a somewhat overdone feel to the trailer that, hopefully, won't be the case with the film itself in its entirety. The period of the Mutiny of 1857 is already dramatic enough in itself to warrant some measure of restraint on the part of film-makers. Subtlety is more effective in getting the message across than battering the audience with high-decibel proclamations of patriotism. Kangana Ranaut is a great actress, but she needs to work on her 'Har, Har, Mahadev.'
Posted on: 11-2-2018 by: Deshvidesh