Bollywood News
Record weekly Box Office collection of 'Toilet: Ek Prem Katha'

Akshay Kumar starrer, 'Toilet: Ek Prem Katha' is going strong since its release on 11th August 2017. It has not set the Week One records for 2017. Not only was its opening strong but it took full advantage of holidays and amassed a total of 200 million alone on Tuesday which was a national Independence Day holiday. After collecting a total of 834.5 million in its first week, it is at the fourth position in terms of first week collection for 2017.
Siddharth Malhotra comments on his speculated break-up with Alia Bhatt

Even though Siddharth Malhotra and Alia Bhatt have never confessed to being in a relationship, it was a foregone conclusion due to the couple being frequently spotted together. Of late, the rumor mills have been going wild over their separation due to Siddharth's alleged closeness to Jacqueline Fernandes. When quizzed about it at the song launch of 'Bandook Meri Laila', he counterattacked and asked, "For what? For breaking chairs and tables!" This should be a direct enough answer.
Kriti Sanon denies doing things just because she is supposed to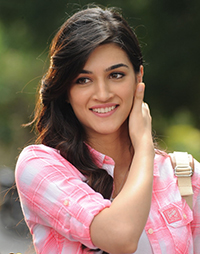 Portraying a unique character as Bitti in 'Bareilly Ki Barfi', Kriti states that she can identify with the character as she too does not blindly follow the dictates of the society. The story showcases a unique relationship between a daughter and a father. Kriti especially went to Lucknow and interacted with some college girls to get the dialect and nuances right for the movie. The movie is set to hit theatres on 18th August 2017.
Sushant Singh's special gesture to promote 'Bareilly Ki Barfi'
To show support for his friend, Kriti Sanon for her upcoming movie, 'Bareilly Ki Barfi', Sushant Singh Rajput has hailed all film buffs to share their own video for Kriti playing the role of Bitti and caption it with a message highlighting their eagerness to see the movie. He too tried to sing the movie song 'Sweety tera drama' in his video which was most endearing. He sure is winning hearts!
Siddharth Malhotra confirms of the kissing scene being present in 'A Gentleman'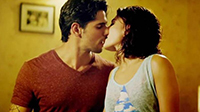 Rumors had been spreading like wild fire that former CBFC chief Pahlaj Nihalmade has cut the kissing scene between Siddharth Malhotra and Jacqueline Fernandes in their upcoming movie, 'A Gentleman'. However, Siddharth recently killed all rumors and emphatically stated that the kissing scene is present and has not been censored. The movie is poised to release on August 25th 2017.
SRK pays a visit to ailing Dilip Kumar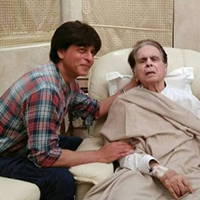 Veteran actor Dilip Kumar has often referred to SRK as his "mooh bola beta". The 94-year-old actor has recently been admitted to the Lilavati Hospital for a week to treat his kidney related problems. SRK went to visit him in his house post his release. Dilip's wife Saira Bano Kumar shared a number of pictures of the visit via twitter. The pictures are really endearing and show clear love and respect between the two icons of the film industry.
'Toilet: Ek Prem Katha' gets UN Environment Recognition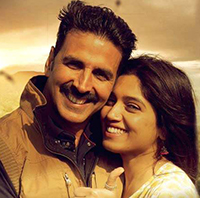 Audience cannot seem to stop raving about the fabulous work done by Akshay Kumar and Bhumi Pednekar in the movie, 'Toilet: Ek Prem Katha'. The movie highlights the problem of open defecation in a commercialized and entertaining manner. The movie has also recently gained recognition from the UN Environment. On their official Twitter page, they shared a video about the movie which was made by Sterling Video. In their caption, they appreciated Akshay Kumar and Bhumi Pednekar for addressing the issue and trying to spread awareness about it.
The release date of Saif Ali Khan's 'Kaalakaandi' postponed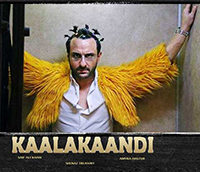 The Central Board of film Certification has proposed number of cuts from the movie 'Kaalakaandi' which was supposed to be released on September 8th 2017. The makers of the movie have thus decided to postpone its release date so that they can complete the censor process smoothly. The new date is yet to be announced. Apart from Saif Ali Khan, other actors featuring in the flick are Deepak Dobriyal, Kunal Roy Kapoor, Vijay Raz, Isha Talwar, Shobita Dhulipala, Shivam Patil and others.
Subhash Ghai refuses to direct a film till he is completely thrilled with a story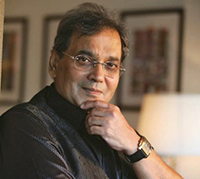 Renowned film director Subhash Ghai last directed a movie in 2014, 'Kaanchi: The Unbreakable.' Today he is working majorly as a producer. He emphatically states that he will not consider directing a film till he gets completely thrilled with a story. He also wants the story to take up meaningful issues.
Ria Sen to wed her long term beau Shivam Tiwari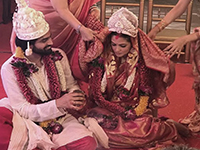 Actress Moon Moon Sen's daughter Ria Sen made her debut in Bollywood in 2001. She has also been working in the Bengali as well as Malayalam movies. Reports have recently been confirmed that would take her vows with her long term beau Shivam Tiwari by the end of the month. We wish them heartiest wishes and blessings.