Bollywood News

IIFA 2009 goes to China
The three-day long 10th International Indian Film  Academy (IIFA) weekend will be held this year at the Venetian Macao Resort Hotel at Macau, China  starting June 11-13. According to Amitabh  Bachchan, the IIFA brand ambassador, 2009  celebrates  a decade of IIFA magic and promises to be yet  another enthralling experience to be held at the  Venetian Macao. It is an excellent choice for IIFA's  celebrations and the industry are excited to bring its  magic to that fabulous city of Macau, feels  Bachchan. For the 10th year celebrations, Wizcraft  International Entertainment Pvt. Ltd, the organizers of the event, are promising a whole set of surprises at the weekend to be sponsored by Videocon. The IIFA Weekend is expected to attract more than 500 luminaries from the Indian film industry. Earlier, IIFA has traveled to countries like Britain, South Africa, Singapore, Dubai and Thailand.
Akshay, Kareena to walk red carpet with Stallone at Cannes
Akshay Kumar and Kareena Kapoor, the lead pair of Kambakht Ishq, are all set to walk the red carpet with Sylvester Stallone at the Cannes Film Festival starting May 13. The Hollywood action star makes a guest appearance in this action film. It is indeed flattering for the Indian duo to share the walk with an international luminary like Stallone. Akshay says that while in his early years, he used to have three posters in his room, that of Sridevi, Bruce Lee, and Sylvester Stallone; so it is evident how happy he is. On the other hand, Kareena feels that it is indeed sheer luck that they are able to walk the red carpet with the Rocky star. It has been heard that Stallone has been making inquiries about the release of the film. When informed of producer Sajid Nadiadwala's Cannes plan, he agreed as he is said to be extremely fond of both Akshaya and Kareena. Brandon Routh and Denise Richards also make guest appearances in the movie, which is expected to hit screens soon.



Sikandar screened at LA's Indian film festival
Sudhir Mishra's Sikandar, a suspense thriller about an adolescent whose life changes drastically when he comes across a gun, has been screened at the seventh Annual Indian Film Festival of Los Angeles (IFFLA) late last month. Sikandar is a co-production between BIG Pictures and Sudhir Mishra's production house CineRaas Ltd.  The film stars R. Madhavan, Sanjay Suri, Parzaan and Ayesha Kapur.
The film deals with violence, but the central theme of  the film is that of peace. Written and directed by  Piyush Jha and shot in Kashmir, the 110-minute film  is about Sikandar, played by Parzaan Dastur, who  lives with his uncle and aunt in a small town. His life  revolves round his foster parents, football, the new  girl in town Nasreen, and dealing with some bullies. But life takes an unexpected turn when he picks up a gun from the ground. And thus, he gets drawn into the web of militants, power and violence.
Bollywood stars out in numbers to exercise their democratic rights
From Aamir Khan to Sanjay Dutt, India's biggest celebrities came out in droves from their air-conditioned homes to wait in queue patiently for their turn to vote — and urge the young to step out and exercise their franchise in the third round of the staggered elections. In the great equalizer that are the elections, the stars of the silver screen and celebrity industrialists were the cynosure of all eyes but got no preferential treatment.
Aamir Khan, who broke his holiday in the US with his children, said after casting his vote that he has traveled for 48 hours only to cast his vote and hence expect one and all to come out of their homes to exercise their democratic rights. Bollywood superstar Shah Rukh Khan, who was in South Africa for the Indian Premier League cricket matches, also made it a point to be in India on election day. Among others who voted were actress Celina Jaitley, Sonam Kapoor, Sonali Bendre; veteran actor Rishi Kapoor, lyricist Javed Akhtar, actor John Abraham, Rahul Bose, Boman Irani, director Kunal, Farhan Akhtar, Karan Johar and of course, The Big B family – the Bachchans.
Producer-multiplex feud continues
The tiff between the Bollywood film producers and multiplex owners continues as a recent meeting between the two ended in a deadlock over revenue sharing. The two parties failed to reach a mutual understanding over the rationalization of revenue sharing of films, according to industry insiders. The issue started in February when producers demanded a 50 percent revenue share for all films. The multiplexes refused the demand but in later talks agreed to give 50, 40 and 30 percent revenue during subsequent weeks after the release day. The United Producers and Distributors Forum (UPDF) declared early March not to push any new films in multiplexes starting April 4. Such is the condition that production houses, like UTV Motion Pictures which also has a distribution arm, have decided to release their forthcoming films like Kaminay, Kisan, and Main Aur Mrs. Khanna in single screen theatres.
On the other hand, even as the month-long standoff between Bollywood producers and multiplex owners over revenue sharing continued, new entrant People Pictures will release its next 99 in the multiplexes across the nation on May 15. People Pictures CEO Aditya Shastri has indicated that as they have struck a separate and fair revenue sharing terms from multiplexes, they have decided to go ahead with the release of 99, which starsKunal Khemu, Soha Ali Khan, Boman Irani and Cyrus Broacha.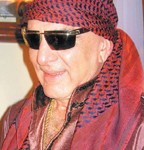 Bollywood loses two great personalities in one month
Two great Bollywood personalities director Shakti Samanta and actor Feroz Khan passed away in the month of April. First, it was the veteran filmmaker Shakti Samanta who died at the Nanavati Hospital in Vile Parle, after prolonged illness, following a stroke. He was 83. He has to his credit stupendous hits like Howrah Bridge (1958), Kashmir Ki Kali  (1964), An Evening in Paris  (1967), Aradhana  (1969),  Kati Patang  (1970), and  Amar Prem  (1971) to name a few. Later in the month, Bollywood s flamboyant actor-producer-director Feroz Khan, known for blockbusters like Qurbani and Dharmatma , passed away at his farmhouse in Bengaluru after a prolonged battle with cancer. He was 69. Feroz is survived by son, actor Fardeen Khan, and daughter Laila. He acted in popular films like Arzoo, Aurat and Safar as well as played important roles in his own directorial ventures Qurbani and Dharmatma . He won a Filmfare award for best supporting role in Aadmi Aur Insaanin 1970 and was honored with the lifetime achievement award in 2000.
Filmmakers Corner
Filmmaker Ram Gopal Varma's media-based film, whose title had recently been changed to India 24/7, is now back to its original title Rann, says megastar Amitabh Bachchan. Bachchan, who plays the owner of a news channel called India 24/7 in the film, revealed the new development on his blog and has also put up a picture from the movie. Rann is Varma's attempt to expose the Indian media and apart from the Big B, it stars Paresh Rawal, Rajat Kapoor, Riteish Deshmukh, Manisha Koirala, Purab Kohli and Gul Panag.
After teaming up with Ranbir Kapoor in the hit film Bachna Ae Haseeno, director Siddharth Anand has signed his childhood buddy for his next film too. The surprising thing is the casting of Priyanka Chopra opposite the young actor for the first time. The yet-to-be-titled film will be a romantic comedy and will be produced by n one other than producer Sajid Nadiadwala
After teaming up with Aamir Khan in the hit movie Ghajini, Tamil director director Murugadoss now wants to work with Shah Rukh Khan and says he is working on a story right now. He is told to have had a meeting with Shah Rukh Khan once and discussed a story with him, though nothing has been finalized. Murugadoss's Ghajini, a remake of a Tamil hit, grossed about Rs.250 crore. Apart from Aamir starrer, Murugadoss has so far directed three Tamil films – Dheena, Ramana, Ghajini . He has also directed Telugu film Stalin  that had Chiranjeevi in lead role. All five of his films have been big hits.
After his last directorial venture Yuvvraaj failed at the box office, Subhash Ghai is now set for his first production of the yearPaying Guest, which he says is based on a humorous play that ran for two years in the US, Britain and the UAE. Paying Guest is an out-and-out comedy based on a play of the same name and directed by Paritosh Painter. It ran for two years in the US, UK and UAE. Now the movie too is being directed by the director of the play. The multi-starrer revolves around five close friends who stay together in Dubai and is set to hit screens next month.  It will star Shreyas Talpade, Javed Jaffery, Ashish Chowdhary, Celina (Jaitley), Neha Dhupia among others.
Big B to share screen with Ben Kingsley for Teen Patti
Bollywood megastar Amitabh Bachchan is set to share the screen space with Oscar-winning actor Ben Kingsley in Leena Yadav's Teen Patti which is said to be inspired by Hollywood flick 21. Amitabh was recently in London to shoot the last schedule of the film.  Recent media reports indicated that Hollywood star Richard Gere also would be a part of the film. InTeen Patti, Amitabh plays a professor who tutors five of his brightest protégés, played by R. Madhavan and newcomers Siddharth Kher, Dhruv Ganesh, Vaibhav Talwar and Shraddha Kapoor for high stake gambling, but with a cause. Sir Ben Kingsley is certainly the icing on the cake and he plays an important part in the film.
After Raavan, Abhishek-Aishwarya go Crooked
Abhishek Bachchan and Aishwarya Rai, who are busy wrapping up Mani Ratnam's Raavan, have now also teamed up for the slick espionage film Crooked. Ritesh Sidhwani, the producer of Crooked, informed that the film will be shot in Greece, Istanbul, Thailand and India and will be in the same genre as The Bourne Identity. Gul Panag and Jimmy Shergil along with Boman Irani will also be playing key roles in the film. The film will be directed by Abhinay Deo, who is currently in the process of wrapping up Aamir Khan Productions Delhi Belly with Imran Khan and Shernaz Treasuryvala in the cast.

Rahman ready with his next international venture
After his Oscar win, A.R Rahman has been going  places. The talented Indian composer A.R. Rahman  will be teaming up with former Rolling Stones  member Mick Jagger for a song. Singer Joss Stone  as well as rapper-actor Nas and Jamaican musician  Bob Marley s sons Damian and Stephen have been  roped in for the song as well. According to the information received, the song will be issued on the United Nation's International Day of Peace that falls on September 21.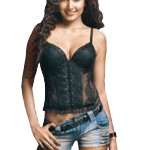 Jiah Khan signs two-film deal with UTV
After reportedly being asked to leave UTV Motion Pictures Yahoo, Jiah Khan has now signed a two-film deal with the same company. UTV has signed her for two of their future films to be started later this year. Jiah was last seen in the hit movie Ghajini.
In the meantime, her reasons for leaving Yahoo are still unknown. Media reports claimed that Jiah was asked to leave the project while Jiah claims that she opted out after changes were made in the script that she believed did not suit the character. UTV has also clarified that Jiah left Yahoo after creative changes were made to the script. Directed by Ken Ghosh, Yahoo features Shahid Kapur in the male lead.
Shabana puts on weight for Gurinder Chaddha's movie
Shabana Azmi is known to get into the skin of the character she enacts. She shaved her head for Deepa Mehta's Water though she wasn't in the final film that released, and she had put on a lot of weight to look like a Madame in a brothel for Shyam Benegal's Mandi . This time, the veteran actress has once again put on weight for Gurinder Chaddha's It s A Wonderful Afterlife.
Hugely overweight, Shabana is said to be  having the time of her life playing a hysterical Punjabi  woman in the movie. Shabana began preparing for  her part two months ago, tucking into those sinful  calorie-enhancing goodies with a relish that only the  committed actor in her could enjoy. In fact, this is  the look that she must hold in place for the next  month-and-a-half. For Shabana, preparation is all.  Husband Javed Akhtar has also joined Shabana in  London.


Slumdog Millionaire makers donate $744,000 for impoverished Indian kids
The producers of multiple Oscar-winning movie Slumdog Millionaire played good Samaritans and donated a sum of $744,000 for the healthcare and education of Mumbai slum-dwelling kids. The funds will be given to Plan, an international children development organization, that will focus on education, health, water and sanitation needs besides protection of the kids living in a slum located in central Mumbai. Announcing the contribution to Plan, producer Christian Colson said, "The money  should allow thousands of youngsters to get  education and access to good healthcare." Danny  Boyle, who directed the rags-to-riches drama, said  that the initiative is a way of giving back to the city.  In addition to $744,000 a separate trust called the  Jai Ho Trust has been established to look after two  of the film's child stars Rubina Ali and Azharuddin Mohammed Ismail and ensure that they receive quality education and a house to live in. Worthwhile to mention is that Slumdog Millionaire is the tale of an 18-year-old slum dweller who goes on to become a millionaire by winning a quiz show. The film won eight Oscars.