Bollywood Today
Toronto Film Festival to have strong Indian presence
The Toronto International Film Festival (TIFF), starting mid September, will have a strong Indian presence. Two mainstream Bollywood films, Dil Bole Hadippa and What's Your Rashee? will have their world premieres, and Dilip Mehta's Cooking With Stella has been selected for a screening in the prestigious Gala section. The Toronto International Film Festival is, after Cannes, undoubtedly the most significant festival worldwide. Approximately 3,000 plus films are submitted for the festival. Of these, about 350 are selected of which 15 or so have the distinction of a gala screening at the amazing Roy Thomson Hall. Apart from screenings, Indian actresses Seema Biswas and Shriya Saran will walk the red carpet.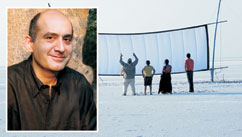 Dev Benegal's much-talked about Hindi film Road Movie, that has Abhay Deol and Tannishtha Chatterjee in lead roles, will be premiered at the Toronto International Film Festival (TIFF). The film will be screened as part of Special Presentations at Winter Garden. . Presented by The Indian Film Company (TIFC) in collaboration with Studio 18, Road Movie is based on a Benegal screenplay that had made it to the prestigious L'Atelier selection of the Cannes Film Festival two years ago. Produced by Susan B. Landau and Ross Katz, the film is about Vishnu, a restless young man, who rejects his father's faltering hair oil business and hits the road with a travelling cinema. Colourful and full of unforgettable characters, the film celebrates India's open road and the pure love of movies.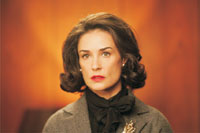 Demi Moore may come to India for film premiere
Rumors are rife that Hollywood stars Demi Moore and David Duchovny will soon attend the India premiere of their film The Joneses which has been co-produced by the India-based Vistaar Religare Film Fund. There were reports that Vistaar Religare plans premieres of director Derrick Borte's film in London and India, and that Moore and Duchovny will attend the events with other cast members. The Joneses is a 93-minute comedy about an apparently "perfect" family that moves into a posh suburban neighborhood. Filmed in Georgia and Washington, it also stars Amber Heard, Gary Cole, and Glenne Headly. Vistaar Religare has also funded the South African film, Finding Lenny, and intends to continue funding mainstream Hollywood film projects, in addition to Indian films.
Bhopal to have a film city soon
A film city is to be set up in this Madhya Pradesh capital on a sprawling 430-acre plot of land, Chief Minister Shivraj Singh Chouhan said. The Chief Minister made the announcement recently in Mumbai while addressing film producers, directors and artists of the film industry at an Industry Interactive Session and Entertainment Industry Park. He also announced a few more development plans such as the opening of an Acting Training Institute in the state, the providision of adequate facilities for filmmakers to highlight the natural beauty and archaeological grandeur of Madhya Pradesh, and the promotion of tourism in the state. He also stated that an exemption of 50 percent in entertainment tax would be granted to films shot in Madhya Pradesh.
FILMMAKERS CORNER
There has been much speculation about who will play the male lead in the remake of the 1990 hit Agneepath. While the names of Hrithik Roshan and Abhishek Bachchan have popped up, filmmaker Karan Johar says that no one has been finalized to play the part that Amitabh Bachchan immortalized in the original. According to Johar, he confirmed that they were going ahead with a remake of the celebrated film, but declined to comment on the cast, especially the role of Vijay Dinanath Chauhan – played by the Big B. Even though the film is being produced under the banner of Dharma Productions, Johar won't be going behind the camera for the movie. Instead, Karan Malhotra, who assisted Johar on My Name Is Khan, will direct the film.
Speaking of Johar and his Dharma Productions, the company has as many as seven films that are in different stages of production. These include My Name Is Khan, Wake Up Sid, Kurbaan, Koochie Koochie Hota Hai, and remakes of the Hollywood flicks Stepmom, Agneepath and I Hate Love Stories. Among the seven films, three are ready to hit screens. Wake Up Sid is all set to arrive on October 2. Kurbaan arrive in late November, and an early 2010 release has been planned for My Name Is Khan, starring Shahrukh Khan.
Regarding casting prospects, a lot has been written about the sequel to Tarun Mansukhani's successful Dostana. While the director just started working on the film, he confirms that none of the casting other than the male leads – Abhishek Bachchan and John Abraham – has been finalized for the sequel.
Soham Shah has been signed to direct a film for Sanjay Dutt Productions, despite his director debacle of Luck, starting Sanjay. However, Sanjay insisted that Shah come up with a bankable script because his earlier box office failures, including Kaal and Luck, are all attributed to poor scripts. The young director, isolated by his failure and smarting under the blow related to Luck, has now been packed off to New Zealand to write the script. Luck, in fact, happened mainly because of Sanjay. He was the first to sign on. Initially, Sanjay's role in the film was supposed to be a cameo, but Shah insisted on turning it into a full-fledged role and adding a song for Sanjay, much to the annoyance of other prominent members of the cast.
If the latest reports emerging out of the Yash Raj camp are to be believed, it seems Aditya Chopra is all set to make the much talked about film Dhoom 3, if his dream cast is by his side. Buzz is that Aditya Chopra wants to direct Dhoom 3 if Shahrukh and Hrithik are part of the film. Many believe that Shahrukh can never refuse Aditya; however, it may be more difficult to get Hrithik, given his other commitments.