Actor Sushant Singh Rajput, known for his roles in Kai Po Che, Detective Byomkesh Bakshy, Shudh Desi Romance, MS Dhoni – The Untold Story and Chhichore, passed away on June 14 at his Bandra residence in Mumbai. He died by suicide at the age of 34. The cause of the death was revealed to be asphyxia due to hanging after post mortem reports were released. The funeral will be carried out on June 15 at Pawan Hans Crematorium in Mumbai.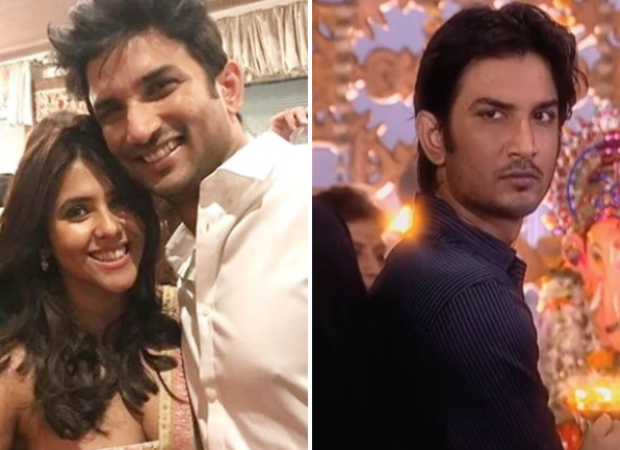 Sushant made his Television debut in Kis Des Mein Nikla Hoga Chand as a supporting actor. He, then, bagged the lead role in Pavitra Rishta, which starred his ex-girlfriend Ankita Lokhande. The show was produced by Ekta Kapoor's Balaji Telefilms. The producer took to Twitter to share an emotional tribute to her friend Sushant. " "DARE TO BE DIFFERENT-After a long restless night. All I can share is a #balajitelefilms tribute to to u with few of our pics! This made me think if we. Really are there for those we love or care for ! Do we know ppl or do just judge d ones who don't follow norms! U never spoke about ur next hit always about us exploring astrology astronomy META PHYSICS… the meaning of SHIVA ..and discoveries of stars at NASA ! Odd for an actor ! Odd different genius bon voyage! From u being spotted at a prihvi cafe by d balaji team for tv to u becoming India's brightest star u did it all! We will celebrate u everyday ! Hope ur with ur mom now who u missed so much !," she wrote on Instagram.
Pavitra Rishta aired for six years and one of the top-rated shows coming from Ekta Kapoor's production. This led to Sushant Singh Rajput exploring Bollywood option. He then made his debut with Kai Po Che and the rest is history.
On the work front, Sushant Singh Rajput was last seen in Chhichore and Drive. His next film Dil Bechara is scheduled to release on a digital platform. It stars Sanjana Sanghi and is directed by Mukesh Chhabra. The film is the Hindi remake of Hollywood film, The Fault In Our Stars.
Without a doubt, Sushant Singh Rajput's sudden demise has left the entire television industry in a state of shock. Being an inspiration to many, Sushant Singh Rajput's career graph was something a lot of beginners looked up to. While his close friends mourned the loss, those that had never met him also sent across prayers and condolences. Nakuul Mehta of Ishqbaaz penned an emotional note for Sushant Singh Rajput and is hoping that we will find joy, peace, and love with the legacy that he has left behind.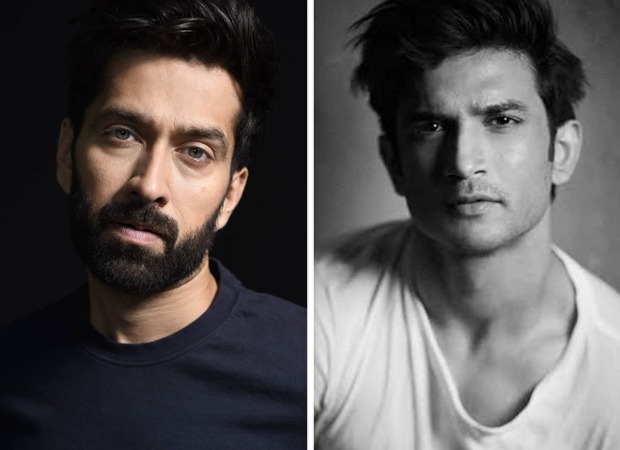 Nakuul never met Sushant and in his note, he said that, "I never knew him, personally. It might be untruthful to even say that I will miss him but with his passing away, what hurts is the gaping void which a lot of us feel knowing that at some level we all have been accomplice to abetting or simply virtue posturing and even glamourising the competitiveness of this business and in the pursuit of artistic/material glory left behind a part of us which wanted to just belong & care. It makes me reflect on the fragility of our lives and the depth of our relationships."
Here's hoping that we do get to live the best versions of ourselves.
During these unprecedented times, a lot of people have been asking me – Are you alright? And I keep wondering, while I am, what about the people who are not? Are they doing okay? I have been reading a lot of news on COVID-19, but when I think of other people who are on the road, who are not financially sound, then a question arises in my mind, are they okay? I am one of the fortunate ones who live in a protected environment, with easy access to friends and family. However, the thought of the less fortunate ones who are facing this challenging time alone without any support – emotional as well as financial shook me. I have penned down my thoughts in the form of a write up that states the plight of people who do not have enough people to ask them – Are you okay?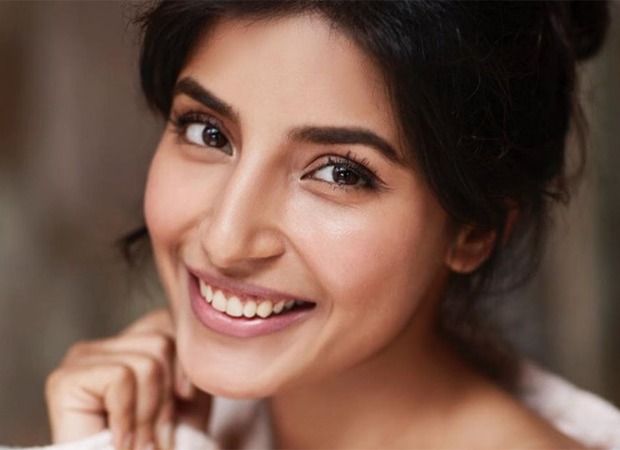 It all started when a friend asked 'Are you fine?' and astonished as I was, I said I am. I am fine. But then it forced me to think about others and I started writing. There are people who have gone above and beyond their call of duty to help citizens like you and me during this tough time. I know I can't go out but kudos to those you can and who are venturing out of the safe surroundings of their home for helping people. We are all in a difficult situation right now, but the flip side of it is that I am safe and sound at home. I can exercise and eat healthy food at home, video call my friends, relatives and close ones. But I do feel for those who are striving to make ends meet. I will never be able to empathize enough with them and for some reason, something was running in my mind continuously that forced me to write my thoughts that essentially delves deeper into this fight between my mind and soul, questioning me again and again – Am I actually alright?
I posted my write up on social media and a lot of people could connect with me and I felt happy that I could manage to connect with them through my words. We often crib, cry and complain about things we do not have or essentially things that we crave to have, but this issue is not even 0.1 percent of what we are currently facing. I urge each of you to go all out and support the cause in whichever way possible for you. Are you okay? These simple words made me think about how tough life can be for some of us. The motivation behind my write up are these simple words – Are you okay?
That brilliant actor from Anurag Kashyap's Mukkabaaz, last seen in the Amazon webseries Betaal, has a lot to learn from the lockdown. "We may have our plans. But the Almighty has other plans. My plan for April was to attend the Tribeca Film Festival in the US where one of my films was to be screened. This was important for me because the Tribeca festival is hosted by Robert De Niro. Aur main De Niro Saab ka bahot bada fan hoon. Yeh ek mauqa tha unse milne ka (I am a huge fan of De Niro. This was an opportunity to meet him). Ek selfie lene ka mauqa jo iss na-muraad virus ne cheen liya (laughs). Ek cheez samajh mein ayee ki hamari plan apni jagah kudrat ke plans apni jagah."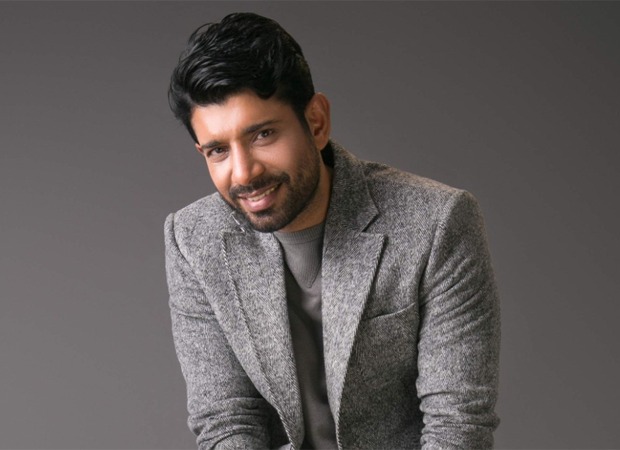 Vineet was, in any case, planning a break when the Lockdown happened. "I had been shooting non-stop since Mukkabaaz. I completed 7 projects out of which 3 have already been released. My sister Mukti who is a screenwriter has for some time now, been asking for my time so we could sit and write together. I wasn't getting the time to do so. But now I finally have the time to sit and write with her. I spend a lot of time during the Lockdown writing with my sister."
Vineet has also been binge-watching. "After two months in lockdown I no longer have to think about what plans to make during the day. It just happens. There were so many shows and films that I had lined up. But because of the constant shooting I wasn't able to watch them. I watch a lot of films. I also do a lot of house work. I spend a lot of time talking with my doctor-friends who are in the frontline of the battle against Coronavirus. Kahin na kahin unki fiqr lagi rehti hai."
Vineet who has given sterling performances in Murabba, Mukkabaaz and Saandh Ki Ankh, feels the lockdown has generated a new lifestyle. "It felt strange in the beginning. But then one realized this lockdown isn't going away in a hurry. So I created a disciplined daily routine for myself. Sona uthna khana time pe hone laga. As an actor I've faced prolonged periods of uncertainty of no work when I had to stay home because I had nowhere to go. I know how to survive during uncertainty. I know how to use my workless time to improve myself as an actor and a human being. My struggle taught me to improvise during the lockdown."
Vineet admits he is getting restless. "But that restlessness must be curbed. Think positive thoughts. Whenever I get restless I think of all those people who don't have a roof over their heads. What about those stranded on the roads, or in hospitals? In comparison I am blessed. Even during my struggle I'd read about those great actors who had struggled. It motivated me to not get restless."
Message for fans? "Don't think too much about the future. Keep yourself busy reading watching exercise meditation, yoga. Breathing exercises are a must. And do housework. This is the time to get close to your loved ones. Yeh waqt bhi guzar jayega. Being a doctor my advice is to keep your mind calm and peaceful. No point getting agitated. We were running in a race. This crisis has made us stop and connect with people. We are all waiting together for the crisis to end. I hope we emerge a more compassionate people from this crisis."
Producer Ekta Kapoor on Thursday confirmed that the show "Naagin 4″ will soon end, but she plans to be immediately back with the fifth season."I have been asked constantly about 'Naagin 4', so let me clear the things once and for all. 'Naagin 4' is getting a fantastic end because you can't start from the middle in order to start a finish. So, we are ending 'Naagin 4' and then getting back to 'Naagin 5' immediately," Ekta said in a video.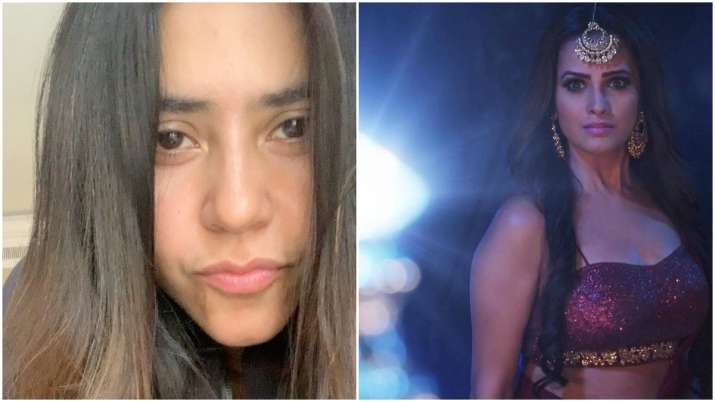 Jennifer Winget is one of the few actresses who has made sure to do her bit every now and then. Keeping it super simple this year on her birthday, Jennifer Winget has a little something to say as she turns a year older tomorrow. The actress has made a fair point of asking her fans to make a tiny donation to the causes during these trying times instead of sending gifts across to her. She urged her fans to do so two years ago and they have been generously doing so.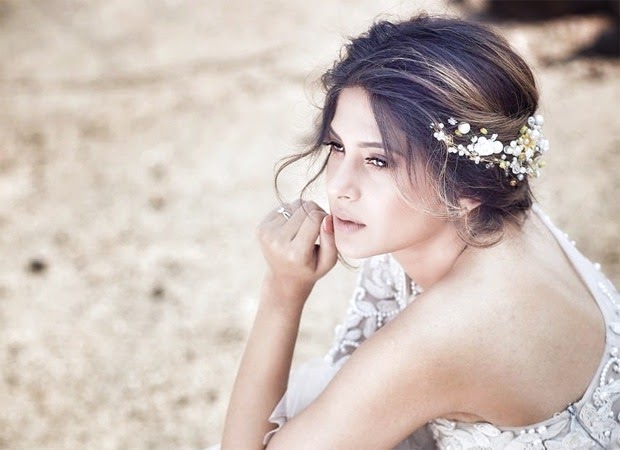 Speaking of her celebratory plans this year, she says, "In light of what's happening in our world at the moment, celebrating a birthday seems so trivial, small and unimportant. And I don't see how that makes me a pessimist. This lockdown has brought in nothing I can call the usual…it is a new normal across after all… so I will say there have been better days, and days that are sort of low on energy and flat. The flatter days have taught me to be more kind to myself and the better ones have really allowed me to indulge. But trust me, It's equalized everyone to one level and I am hanging in there just like everyone else!"
"On another note, while the world may seem like it's crumbling down slowly but surely; and uncertainty is the only thing we're most certain about, I have been blessed even in these unprecedented times to have had the consistent outpour of love from my fans, family and friends. Nothing has changed for me there and I'm grateful for it to have been constant for close to a decade now! Every year, as my birthday nears, the air gets a little extra special almost like I begin to feel my friends and fans move to make it memorable for me. That feeling in itself is truly humbling humbles and overwhelms me to quite an extent."
She further continues, "There was a plea I made 2 years ago on my birthday to my fans that instead of sending me gifts I would much rather prefer them doing something for someone more in need; someone who would truly deserves it more than me. If a tiny donation, the simplest kind gesture could end up being the blessing they were waiting on, why not? And it moves me to see my fans remember and respect this request I had made, every year. Please know that, to me there is no bigger gift than this! To receive thank you letters from animal shelters like AMTM, PFA and even the Amphan relief fund acknowledging generous donations from fans has made my heart so full. It makes me value where I am even more and blessed me by it. I would take getting older any day, if I have used my position of influence wisely. And I am content spending my birthday alone, knowing that its being celebrated across like this.
Today, when you look around, kindness and compassion is the need of the hour. So this birthday too, I wish for this movement of sorts to only amplify itself further. I am taking this opportunity to urge you once again, to show kindness and help to anyone who needs it around you. They may be in your own family, with your friends, voiceless animals in need, children, nature or even people working for you. God knows we all deserve it and will be so much better for it. So yeah, help, be kind in whatever little way you can and make this birthday, once again, the most cherished and happiest one for me! Thank you."
After actor Sidharth Shukla won Bigg Boss 13, he has amassed a huge fan following and makes headlines almost every day. The fans and well-wishers of the actor want to see more of him on the screen. However, with the lockdown, actors are currently at home away from the camera. While several celebrities are keeping in touch with their fans on social media, Sidharth is not too active on social media.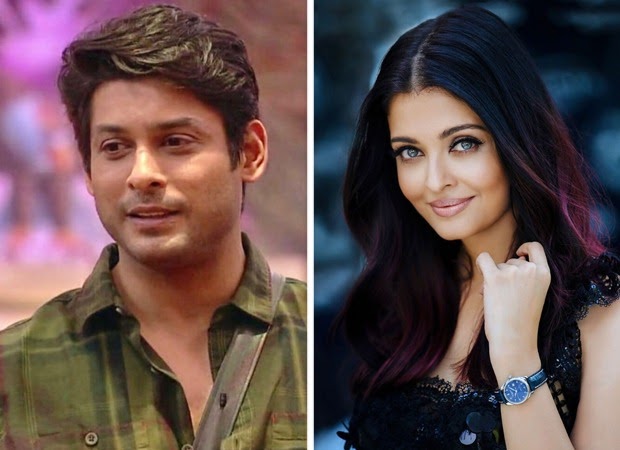 His fans therefore often dig out old pictures of the actors. Recently, a fan page of Shukla posted an old picture of the Bigg Boss 13 winner with the gorgeous Aishwarya Rai. In the picture, Aishwarya is seen wearing a shimmery white Anarkali and has a mic in her hand. She is looking upwards and has a bright smile on her face. Meanwhile, Sidharth Shukla like every other person is smiling as he admiringly looks at the actress.
The picture is from 2016 when Sidharth Shukla was hosting the season 7 of the show India's Got Talent. It's from the time when Aishwarya Rai Bachchan, Randeep Hooda and Omung Kumar graced the show to promote their movie Sarabjit.
Since the domestic flights have resumed, a lot of celebrities are heading back home to their families. Parth Samthaan of Kasautii Zindagii Kay was one of the celebrities to go back home to Hyderabad. However, a certain video of him enjoying in a pool party went viral and the netizens clearly lost their cool over it. Considering it as a violation of the lockdown, a lot of people raised their objections to this move by Parth Samthaan claiming that he has a lot of followers and this act will set a bad example.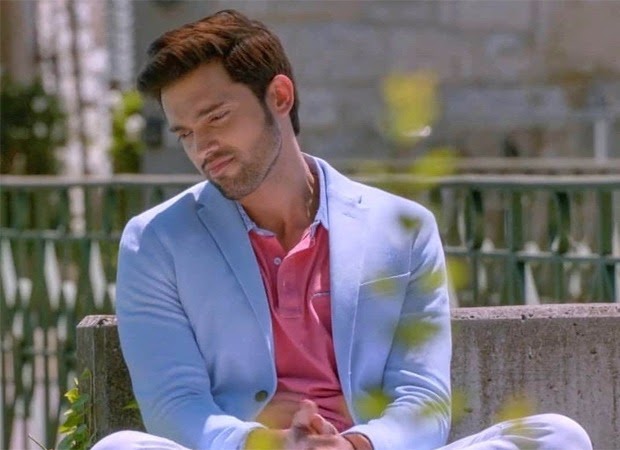 However, while the netizens were slamming him, his fans were not going to take it easily. One of Parth Samthaan's fans explained in detail how the celebrity has a swimming pool in his house and was enjoying meeting his family after two long months. While there has been no comment on Parth's end, the fans along with the netizens are hoping for an explanation for the same.
Disha Vakani is currently on maternity leave since 2017 from the hilarious sitcom, Taarak Mehta Ka Ooltah Chashmah. The show has had the audiences hooked for many years and one of the major reasons in Disha Vakani's flawless portrayal of Dayaben. She also shared the screen space with her real-life brother, Mayur Vakani. Luckily, the real-life sibling's duo also happens to be a reel-life duo.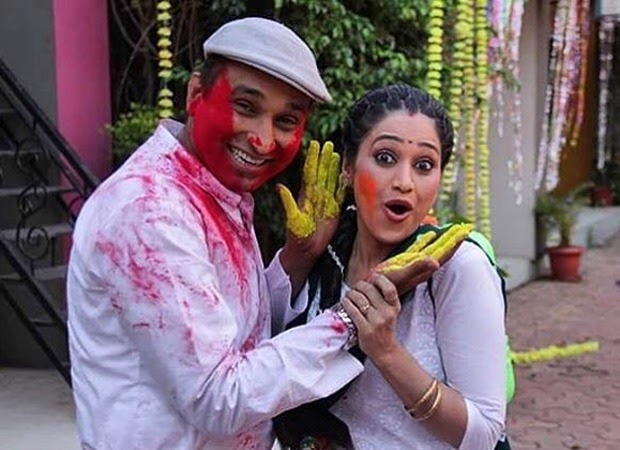 With Brother's Day being celebrated a few days ago, Mayur Vakani has a heartwarming gesture for his older sister, Disha. He painted a portrait of her with water colours as it happens to be one of his talents. Apart from painting animals and birds, Mayur has brushed his skills during the lockdown. Take a look at his painting.
Ponmagal Vandhal, the highly anticipated Tamil film, is set to premiere on Amazon Prime Video on Friday. The film is directed by JJ Fredrick and produced by Suriya. The legal drama stars Jyothika in the lead, along with Parthiban, Bhagyaraj, Prathap Pothen and Pandiarajan. The release of Ponmagal Vandhal marks the first release out of the scheduled seven films releasing directly on Amazon Prime Video. Latest Gujarati family drama, Golkeri, will also be available online on Amazon Prime Video on Friday. The film was released in theatres before the nationwide lockdown.
Sacred Games actress Elnaaz Norouzi says her Instagram account was recently hacked. It has been recovered now and she is happy that nothing "too crazy happened" while her account was hacked. Elnaaz realised that her account had been compromised when she was not being able to get access to it. "The password was changed and then Instagram wasn't even allowing me to change password and at some point, it was saying I need to contact Instagram to ensure the account belonged to me," she said.
Bollywood actor Vidyut Jammwal has started an initiative to support ideas from different parts of India. Vidyut has been helping and motivating fans to stay physically and mentally fit since the beginning of the lockdown in March, and now he wants to help people stay financially fit too.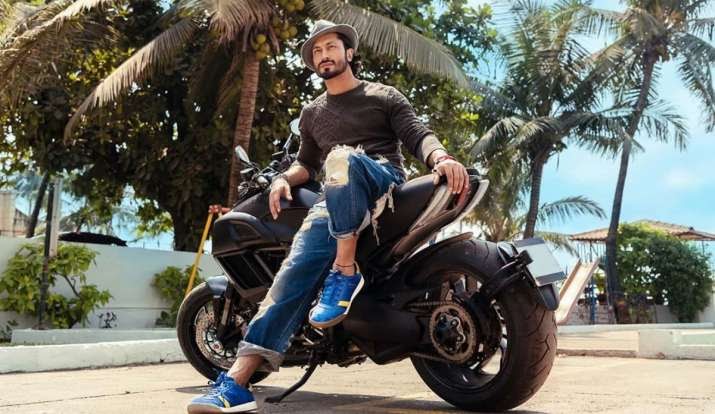 As thousands of migrants return to Udaipur from neighbouring states amid the lockdown, many are seeking employment in their native place and the Rajasthan government has been urged to start a Film City in this tourist town which will help migrants earn their livelihood while generating employment opportunities for several others. "Setting up a Film City can provide employment to every section," says Mukesh Madhwani, Chairman of Rajasthan Film City Sangharsh Samiti.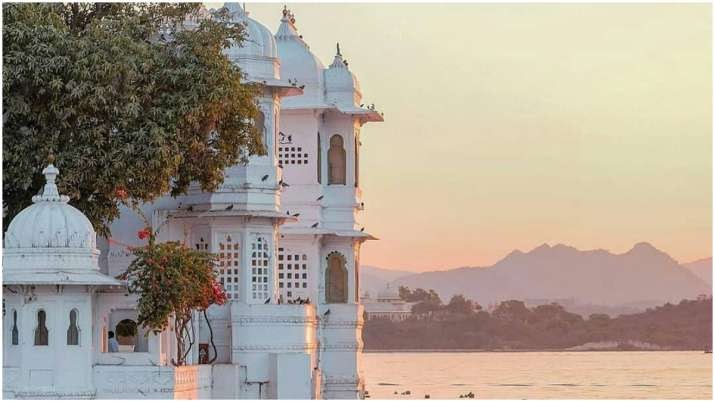 TV actor Manas Shah is going through a rough phase financially and has had to sell off his car because he hasn't been paid for his last show "Hamari Bahu Silk". "This is the first time that I'm facing such a challenging situation. I'm facing a big financial crisis. I had to sell my car for survival. I also had to leave my rented house and shift with my cousin in Lokhandwala," he said.Talking about non-payment of dues, he said: "I started shooting on May 2, 2019, and the last shoot was on November 5, 2019. We all have been paid only for May 2019, which was officially due in September 2019 but we received it in October 2019. After that nobody has received a single penny."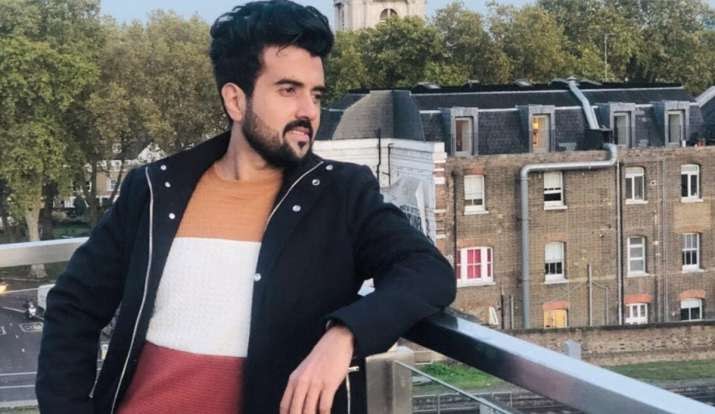 With travel restrictions in Mumbai being eased and domestic air services having resumed, many TV celebrities are headed to their hometowns to be with their families. Among those arriving in Delhi from Mumbai is TV actor Karanveer Mehra. After reaching his home in the National Capital Region (NCR), Karanveer shared his experience of boarding a flight amidst the health scare. "Mumbai airport had thermal screening and a self declaration of good health on the Indigo app. Arogya Setu app is a must, which should say you are in good health. Self boarding passes from kiosks, 7kg-hand baggage to be carried in the craft, 8 and above to be checked it, proper social distancing, followed even while waiting for the flight and while boarding (with) 5-6 feet gap maintained. PPE kits given by staff at boarding gates (shield and cloves)," he wrote.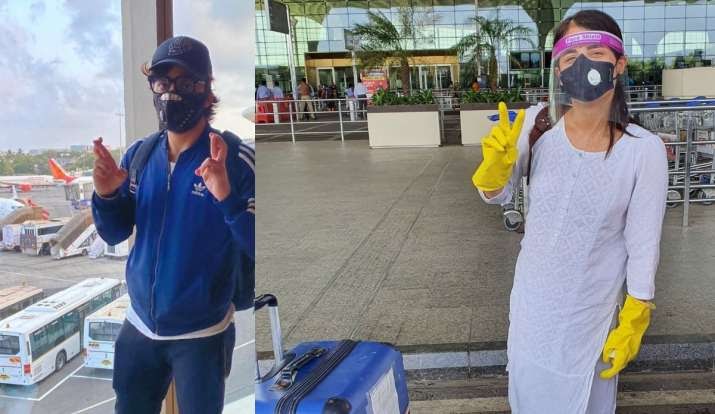 Television actress Sara Khan is quite a favourite child of controversies. Be it swimsuit pictures or dating rumours or shocking transformation, Sara Khan's personal life has always interested fans and critics alike. In 2019, the TV actress made huge headlines for her 'lip job' that many people on social media felt that it has gone completely wrong. Squashing all the murmurs going around, the actress earlier clarified that she has not undergone a cosmetic surgery but has used lip fillers. Now, she has come to the forefront to talk about the matter and agreed that using lip filler was a 'disaster' as it didn't look good at all.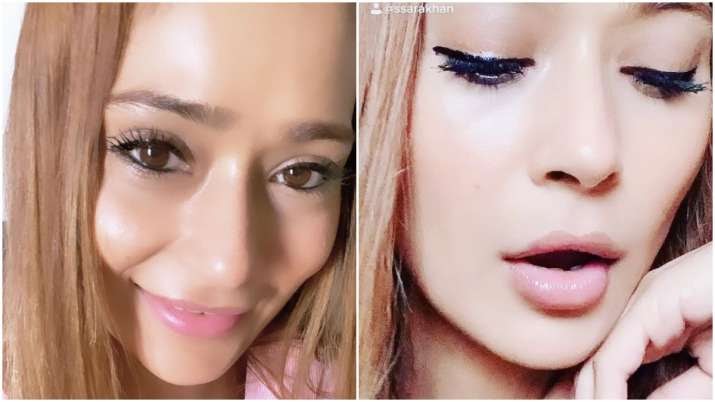 Bigg Boss 13 contestant Devoleena Bhattacharjee has donated money to help those affected by flood in her home state of Assam. "I have donated Rs 73,000 to Assam CM relief fund, and I feel that more people should come out and support the government in fighting this difficult time. My mother always taught me that the way I look after her, similarly I should care for my Assam, my India as they too are like mother," she said.
Bigg Boss 13 was by far the most controversial season of the TV reality show which has several celebrities living under one roof for months. The show is filled with drama, laughter, romance, and a lot of fights. BB13 witnessed a lot of fights amongst the inmates. Almost everyone had a verbal argument with the other contestant.

Did Devoleena Bhattacharjee remind Rashami Desai of the ugly tea fight she had with Sidharth Shukla in Bigg Boss 13 in her recent tweet?
However, there was one major fight between Dil Se Dil Tak co-stars Sidharth Shukla and Rashami Desai that grabbed everyone's attention. The fight even had Salman Khan feel disgusted. Yes, we are talking about the ugly tea fight. The two got into a heated argument after Sidharth's 'Aisi Ladki' comment on Rashami. They had a war of words with Rashami demanding an explanation for his comment. Both of them accused each other of several things which was followed by Rashami throwing tea at Siddharth, leaving him furious. 
Now, months after the show got over, Rashami's close friend and BB 13 contestant Devoleena Bhattacharjee took a sly dig at the former on social media. On Thursday, on the occasion of International Tea Day, Devoleena wished Rashami with a laughing emoticon. Rashami also replied to the tweet with laughing emoticons and the internet was reminded of the tea fight with Sidharth.
Vikas Gupta who had posted an imaginary wedding video of Bigg Boss 13 contestants Sidharth Shukla and Shehnaaz Gill has now pulled down the post from Instagram. 
Vikas is popularly known for his stint in Bigg Boss 11. After deleting the video, he shared the reason for the same on his Instagram stories. "A lot of personal comments were being written by both accounts and people. on a certain post. Sometimes they are intended for people who are sensitive. So removing it. At times like these, it's inhuman to be insensitive is all I can say," he wrote.

Sidharth and Shehnaaz's relationship has been the talk of the town ever since they got close to each other during Bigg Boss 13. The fans of the two have been rooting for them to get together. However, the duo have maintained that they are good friends. Reportedly, the clip shared by Vikas Gupta was created by one of their fans.
Taarak Mehta Ka Ooltah Chashmah is one of the oldest running television shows. It has been on air since twelve years and still manages to grab the attention of the audience. Every character of the show has become a household name and holds a special place in people's hearts.

Actor Samay Shah who plays the role of Gogi in the show since the beginning is one of the favourites of the audience. In an earlier interview, Samay had revealed that he used to sleep on the floor and did not have a good house. The actor said that he always dreamt of having a big house with his own wardrobe. He fulfilled his dream in 2017 when he and his family bought an apartment in Mumbai. In the interview, he had said that it was a 2 BHK with two big balconies. They were planning to convert one of the balconies into a room so that it becomes a 3 BHK apartment. Samay said that it is like a dream house for him.
On the work front, Taarak Mehta Ka Ooltah Chashmah shooting has currently been halted; however, the reruns of the show are still continuing to provide laughter to its viewers.
Sidharth Malhotra and Rashami Desai were two of the most talked-about contestants of Bigg Boss 13. However, their association is older than that. Both the TV actors were co-stars on the TV show Dil Se Dil Tak, and if rumours are to be believed, then cupid struck them while shooting together and they even dated for a while.

However, we came across a handful of throwback photos of Rashami and Sidharth, from a special episode of Dil Se Dil Tak. This one time, Sidharth dressed up as Peshwa Bajirao from Bajirao Mastani while Rashami was decked as Kashi Bai. They also grooved to the track 'Pinga', which originally had Deepika Padukone and Priyanka Chopra dancing to it. Check out the photos below!
The duo began their Bigg Boss 13 journey as friends and it even looked like their romance was going to be rekindled. However, from there, it only deteriorated. While Sidharth was drawn towards Shehnaaz Gill, Rashami's then-boyfriend Arhaan Khan made an entry into the show as well.
Actor Arjun Bijlani says he needs to be extra careful, after a person has tested positive for coronavirus in his building in Mumbai. The actor, who has been in quarantine with wife and son in the Green Acres building, said: "Somebody's help on the first floor has been infected. It's a family of doctors. I am on the sixth floor and I am completely quarantined anyways. I think they will seal the building or a few floors. It was earlier reported in the next building, but now since it's in our building too. We need to be extra careful."

The entertainment industry is one of the most badly affected industries due to the pandemic. But, that has not let down the spirits of our actors, who have come together for this beautiful short film "Goonj". Vijayendra Kumeria, known for his role in "Udaan", is also a part of this thirteen minute video. Talking about the short film, he said, "'Goonj', is a message-oriented short film. It symbolises that when people of our industry collectively voice out their plight and problems, it might result in an echo in the ears of the authorities. That's what the director thought while choosing the title."

Nobody knew about Rana Dabbugati and Miheeka Bajaj's relationship until the actor announced it officially on his Instagram page. Within a days after revealing that he is ina relationship, Rana got engaged to his ladylove in a quiet ceremony amid lockdown. This all of a sudden engagement left his fans in utter surprise. Now, in an interview to Indian Express, Rana poured his heart out about Miheeka and what made him think that she is the one.

The ongoing lockdown had a severe effect on the daily lives of the people of the country, but for those who are getting to spend some quality time with their family members, it couldn't have been any better.  On the festival of Eid al-Fitr, people who have been fasting got a break from their work because of the lockdown. Even for actors, who had to shoot while fasting, things got a little easier. The same is applicable for actor Mohsin Khan who is currently spending the Ramadan period with his family. Mohsin is known for playing the role of Kartik in the popular daily soap 'Yeh Rishta Kya Kehlata Hai.'

Amazon Prime Video's latest offering
Paatal Lok
produced by Anushka Sharma has been making noise for all the right reasons. The show is being applauded by everyone. However, actress Kubbra Sait who played the transgender Kukoo in the Netflix Series
Sacred Games
, noticed a reference to her character in
Paatal Lok
.

In the series, the character Mary Lyngdoh aka Cheeni played by Mairembam Ronaldo Singh works at a beauty parlour which she reveals is run by Kukoo. Kubbra took to twitter to point out this reference and wrote, "You know the coolest thing… Cheeni worked in Kuku ka parlour. Mairembam Ronaldo Singh is still reeling in my head. #PaatalLok."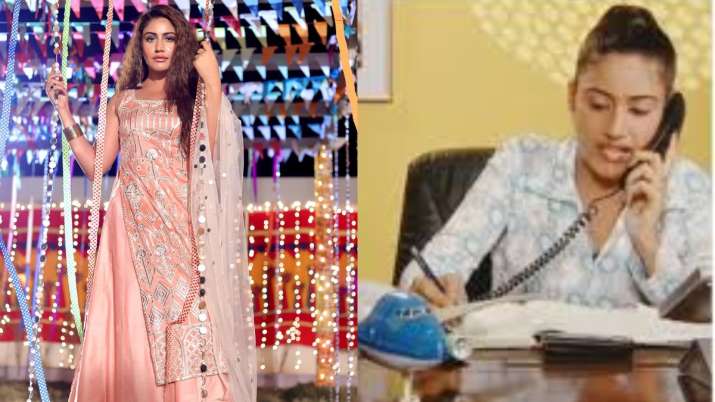 There are a lot of actors and actresses on television but only a few of them manage to leave their mark. Similar is the case with Surbhi Chandna who began her acting career from a small role in the popular show Taarak Mehta Ka Ooltah Chashmah but went on to become one of the most-loved celebrities. However, her journey in reaching where she is has not been an easy one. Surbhi became a household name when she played the role of Anika in the show Ishqbaaaz which broke all records. The actress reveals that in the beginning, she was not good at remembering her lines because of which she was almost being replaced from the show. But it was her mother who gave her hope and asked her to do better and work hard.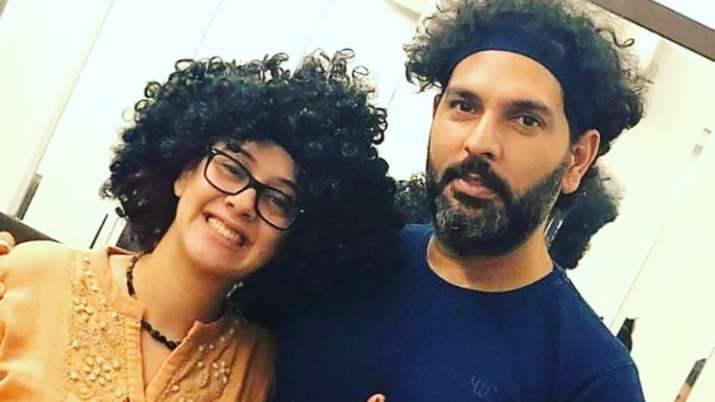 After Bollywood actress Sonam Kapoor Ahuja, actress Hazel Keech took to her social media to share a husband appreciation post for cricketer Yuvraj Singh. The actress posted a photo in which she is seen coping Yuvraj's hairdo and looks as cute as a button. In a long post, Hazel mentions that her husband calls her 'chipku' because she doesn't want to be without him.
Sidharth Shukla won Bigg Boss 13 with a majority of the votes all thanks to his fans, SidHearts. The actor has been a heartthrob since he debuted on television and his fandom has only gotten bigger ever since he participated in Bigg Boss 13. Sidharth has become a sensation on social media after the fans got to witness his unseen side on the reality show.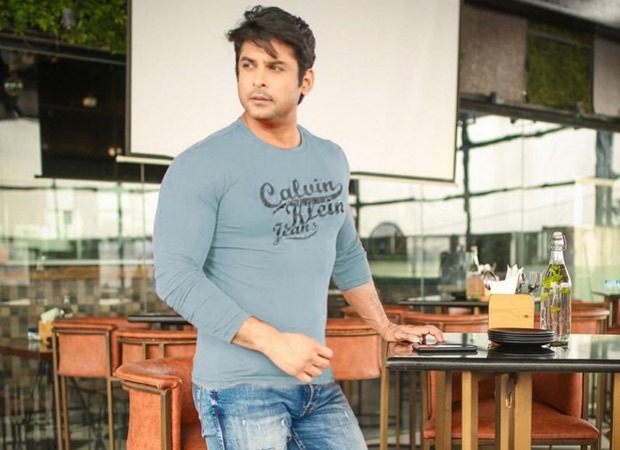 He recently took to his Instagram to share a video compilation of all the cute and funny moments he shared on the show. The actor says that the video made him smile and we're sure his goofy and adorable antics are going to make you smile too.
Arjun Bijlani tied the knot with the love of his life, Neha Swami seven years ago and they have been giving major couple goals since they first announced that they're dating. Arjun and Neha have a son Ayaan who happens to be a favourite on social media whenever Arjun posts a picture with or of him.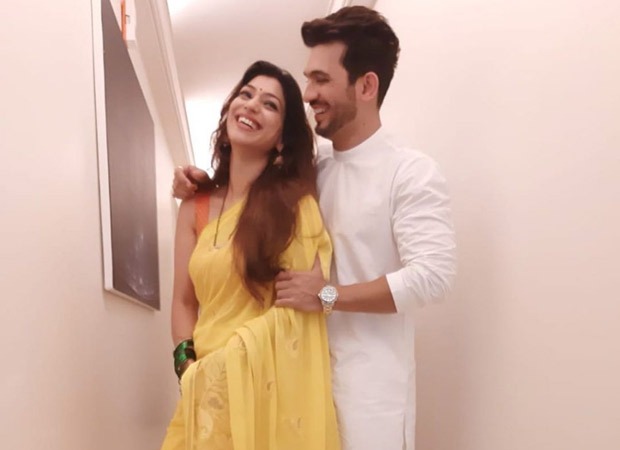 To celebrate 7 years of their union, Arjun Bijlani took to his Instagram to share a lovely video montage of all their pictures with a nice romantic number playing in the background. Soon after Miley Jab Hum Tum ended, Arjun tied the knot with Neha amid their friends and family making it a grand affair
Amazon Prime Video's latest offering Paatal Lok produced by Anushka Sharma has been making noise for all the right reasons. The show is being applauded by everyone. However, actress Kubbra Sait who played the transgender Kukoo in the Netflix Series Sacred Games, noticed a reference to her character in Paatal Lok.
In the series, the character Mary Lyngdoh aka Cheeni played by Mairembam Ronaldo Singh works at a beauty parlour which she reveals is run by Kukoo. Kubbra took to twitter to point out this reference and wrote, "You know the coolest thing… Cheeni worked in Kuku ka parlour. Mairembam Ronaldo Singh is still reeling in my head. #PaatalLok."
Director Goldie Behl's gripping thriller Rejctx 2 released recently to a fantastic response. After season 1, which was lapped up by the young adults and much talked about in the youth space, season 2 has managed to garner positive reactions from its audience as well.

Rejctx is a story of the students of Jefferson World School who deal with various societal stigmas and how they come together to form the Rejctx band amidst a thrilling plot. The storyline has been taken several notches higher in season 2. There is more drama, more suspense, and several twists and turns.
Rejctx Produced by Rose Audio Visuals Private Limited and a Zee 5 Original is the most successful series in the youth genre. It has been a trendsetter of sorts on the web space which was long awaiting a high school musical thriller.
The story of season 2 takes off from the hook point of season one. The dark secrets of the students are being unearthed by the vengeance-seeking Officer Rene (played by Esha Gupta). The new season of the coming-of-age campus drama has been shot in Thailand and is totally not worth missing out on.

The season one of the show garnered couple of awards too – Kubbra Sait won for Rejctx at ITA and Sneha Khanvilkar won for Best Music at Zee Rishtey Awards.
Director Goldie Behl whose other shows also have been loved in the web-space is being applauded for making shows that have an instant connect with the youth. Post this everyone is excited to see what's next in store under the Rose Audio Visual banner.
Shivangi Joshi who turned 22 years old today was overwhelmed with joy after seeing her close friends from the fraternity dance on the song
'Kudi Nu Nachne De'
from
Angrezi Medium
. Shivangi was in total awe of the surprise and felt blessed to have such dear friends. The video had actors Pankhuri Awasthi, Reem Shaikh, Lata Sabharwal, Ashnoor Kaur, Kaveri Priyam, and designer Neha Mahajan grooving to the song.

"Firstly the song they picked is such a lively, happy go lucky and content song that whoever is not a dancer would still do few steps or shake a leg. Plus, the lyrics totally fit the bill in the current situation we are in. During this lockdown phase, this surprise came as a breath of fresh air. Each year I celebrate my birthday with my near and dear ones and unfortunately due to COVID-19, it was not possible to throw a party. However, my family and friends totally made it up with their own level of surprises and I feel awesomely great now. Thank you guys, I love you all", she sums up.
Milind Soman's Instagram is a goldmine for all his fans. The actor who started his career as a model in 1988 keeps on sharing throwback photos from his modelling days. Needless to say, the pictures instantly send the internet into a meltdown. Lately, Milind took to Instagram to share a monochrome photo of the controversial print advert he featured in with his ex-girlfriend Madhu Sapre in 1995. The duo posed nude for the advert that was shot for Tuff shoes along with a python wrapped around them. Too sensational for the time, the photoshoot snowballed into a controversy. Two cases were registered against the makers of the advert and also the publishers of the two magazines which featured the photo.

Pooja Bedi and fiancé Maneck Contractor became the second celebrity to reach back home after Bollywood actor Nawazuddin Siddiqui traveled to his hometown on Monday. The actress took to her social media to inform her fans that she took a road trip to Goa with her fiance recently. She even shared the picture of the stamp given to them by the Goa officials stating them to remain in home quarantine till May 30. They even got themselves tested for COVID-19 in Goa where her home, car, and business are registered. Pooja while writing about her traveling experience said that it was not an easy job and an experience that cannot become an acceptable way of life.

Hina Khan has surely been making the most of this quarantine. From making tutorials to posting fun videos, she has made sure to keep her fans entertained through her social media. Even though there's a lockdown, it won't stop Hina Khan from sharing her smile and aesthetic pictures with her followers.

Only recently, she had uploaded pictures in an ethnic outfit wishing her fans and followers on Ramadan. Now, she has posted another set of monochrome pictures dressed in a traditional outfit with big jhumkas. She posted the pictures with the caption, "If you see someone without a Smile, give them one of yours ???? #SpreadLoveAndSmiles".
Actor and host, Rithvik Dhanjani, has taken up to being a part of a current social initiative to do his bit and help ease the atmosphere around for people who are struggling to cope with the COVID-19 lockdown phase! Rithvik along with the team of his upcoming web show Cartel, has created some amazing content, on the line of three bafoons who gauge this pandemic with a lens of their own, in turn making their whole point of view a funny one and one which helps spread a message! The name of the project that Rithvik is a part of is JO FO MO, which has a bigger picture behind it to help support COVID-19 relief systems.

Speaking about his association with JO FO MO and taking it one step forward as a social activity, Rithvik shares, "The entire team of our web show Cartel decided to collectively come up with some interesting content to put out there as a sense of responsibility to ease out times for people right now who are finding it very tough to cope with this entire COVID-19 phase. So our writers and directors came up with the idea of portraying the three bafoons who look at this pandemic with a lens of their own, making their whole point of view very funny, different and innovative,hence JO FO MO, a 5 video animation series for which I am voicing one of the characters, came into place".
"The bigger picture behind this whole thing is to of course socially and responsibly do our bit to be of help and support to everyone we can. For which we have also joined hands with 'Give India' to support organizations like Akshay Patra, Pratham, Rahi and the Annamitra foundation. The main idea of supporting these foundations is to help the migrant workers and people who have no source of income or even a home in these times! So while the innovative content creation in the form of JO FO MO is to create light hearted content, entertain and help people to divert their minds in these worrisome times, our association with the NGO's and to make JO FO MO a successful fund raiser series, is to help the charity organizations raise funds for the migrant workers. As well as ensure that we too have done our bit for them in all spirit."
Actress Sayani Gupta has pledged support to her house helps and driver amid the ongoing health crisis. "I pledge to support my house help/driver through this crisis," declared Sayani, on a picture of herself she posted on Instagram. The snapshpot was hashtagged #eachonehelpone.

Former Bigg Boss contestant Rahul Mahajan has been under home quarantine with his wife Natalya after their cook tested positive for coronavirus. The TV personality revealed that the couple panicked when they first found out about their cook but then handled the situation calmly. He revealed that they have been in quarantine since May 9. The further stated that the cook was immediately hospitalised.

Beyhadh 2 has ended abruptly and it has left the fans disheartened to a great extent. While the stars, Jennifer Winget and Shivin Narang, have asked them to look at the brighter side, the fans are hoping that the show will come back and that they will get closure. For Beyhadh 2, only Jenifer reprised her role as Maya but in his recent conversation with a leading daily, Kushal Tandon revealed that he was offered to be a part of season 2.

Kushal was seen as the male lead in Beyhadh with Jennifer Winget and Aneri Vajani and now the season one is airing in Spain and America. He says that he was offered the show, but the script didn't excite him as much as the first one did. Apart from this, he was caught up with other projects at the time so he had to let this one go.
Whose pair do you like more, MayRa or ArYa? Be sure to let us know in the comments below.
Tulsi Kumar and Darshan Raval are celebrated names in the music industry. Tulsi Kumar is known for giving back to back Chartbuster hits in her career has numerous songs to her credit including
'Soch Na Sake', 'Tera Ban Jaunga', 'O Saki Saki', 'Enni Soni'
,
'Tum Jo Aaye'
among others. Darshan Raval. on the other hand, became a household name with the blockbuster success of
'Chogada'
and
'Kamariya',
followed by other hits like
'Odhani'
and
'Ek Ladki Ko Dekha Toh Aisa Laga'
among others. As the country goes through a challenging time, singers Tulsi Kumar and Darshan Raval hope to lift people's spirits with their brand new single titled '
Tere Naal'
.

'Tere Naal'
, a soulful song about love and longing is their first collaboration together. It is a song about two people who want to be together but are forced to stay apart due to circumstances beyond their control. The song is presented by the biggest and most successful recording house in the country, T-Series.
Composed by Darshan Raval, with lyrics by Gurpreet Saini and Gautum Sharma,
'Tere Naal'
is an expression of pure and innocent emotions, which the makers guarantee will resonate with audiences across the country. Going the extra mile, Tulsi Kumar and Darshan Raval have recorded and shot the track from their respective homes in Delhi and Mumbai, amidst lockdown.
Talking about the song, Tulsi Kumar says, "This is my first collaboration with Darshan Raval and I do feel our voices work together very well. Darshan has also done an amazing job on the composition, keeping my vocal texture and tone in mind, which is a huge plus. This is a collaboration both our fans have been asking for, they've wanted us to work together for the longest time and it's finally happened. I have a very positive feeling about this beautiful number."
She adds, "I've done a lot of songs in my career, but I've never worked on a song this way, under such circumstances. The making of this song has made me very independent and it will always remain special to me."
While the singers recorded and shot the song in their respective homes, owing to the current lockdown situation, they both consider it a memorable and enriching experience as two cities and two artists came together for this collaboration.
Points out Darshan, "It was amazing working on this song and it will be something I will remember for the rest of my life. While one would expect there to be delays because of the current situation, I have to give credit to Tulsi because she recorded and shot it amazingly within a limited time frame. This is an actual collaboration where Tulsi and I were involved at every stage and worked really hard on every aspect, right from its creation to its final output."
Says T-Series head honcho Bhushan Kumar, "The lockdown has made all of us appreciate the finer things in life and count our blessings. I'm confident that Tere Naal will resonate with everyone at this time, as there is a lot of innocence and purity in this song that people will relate to."
Bhushan Kumar's T-Series presents
'Tere Naal'
.
Shehnaaz Gill became quite a hoot nationwide after she wooed the viewers with her confidence on Bigg Boss 13. She has quite a massive fan-following as opposed to her previous limited reach, soon after she walked away as one of the finalists on Bigg Boss 13, she did another reality show called Mujhse Shaadi Karoge, but things did not work out well on that one. She has done two music videos so far including 'Bhula Dunga' with Sidharth Shukla and 'Keh Gayi Sorry' with Jassie Gill.

In her recent interview with another portal, Shehnaaz Gill said that earlier Punjabi singers were not interested in collaborating with her and now they want to work with her. She's obviously glad that they want to work with her and says that she has no problem at all with that. She says maybe she did not have a nice name in the industry but now she does.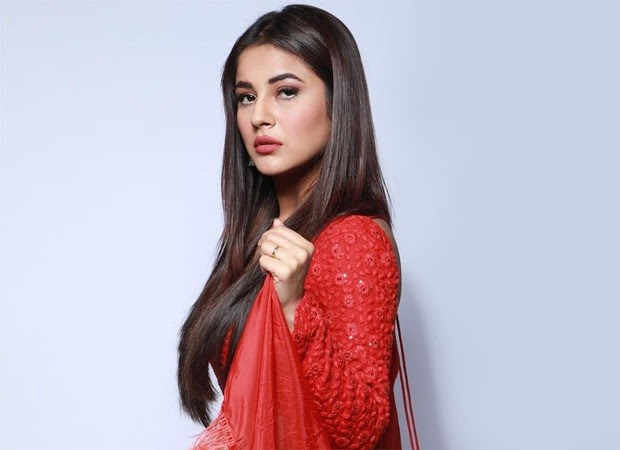 Which other singers would you like to see collaborate with Shehnaaz Gill? Be sure to let us know in the comments below.
Ethereally beautiful Manushi Chhillar is turning 23 today and she is celebrating her birthday in lockdown. The gorgeous girl has had a stellar rise to fame as she won Miss World in 2017 and brought the coveted crown back to India 17 years after Priyanka Chopra bagged it! Now, she is gearing up for her debut in Yash Raj Films' Prithviraj starring Akshay Kumar.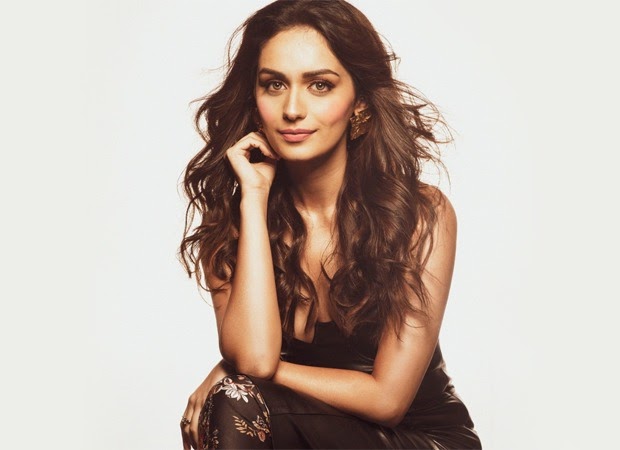 "I have had a blessed life and I thank the universe for everything. I have nothing but gratitude for the exposures that I have had so far and I'm proud that I have been able to express myself completely along the way. My journey has just begun and I'm extremely excited to see how my life and career shapes up," says Manushi who has already wowed everyone with her incredible beauty.
She adds, "It is a reflective birthday for me. All that I thought I knew about the world has changed and I have had time to think about this a lot and discuss it with my family and friends. So, it's a very quiet birthday for me as celebrations is the last thing on my mind right now given the pain, loss and suffering I have been witnessing."
Manushi realizes that media and entertainment industry has been hit hard but she is confident that Bollywood will bounce back. She is confident that people would want to come back to the theatres and celebrate such moments with their families.
"I think all the thinkers and visionaries of Bollywood will huddle in making plans to script the industry's comeback as and when it's feasible. We live in an intimate country, a country that likes to celebrate with everyone so we will all go back to watching movies in theatres in due course of time," she says.
Manushi adds, "We will go back to living our lives for sure but I hope we will all value our freedom, our country, our nature that much more. As of now, we will just need to wait and hope for things to first become better for all the countrymen, economy to bounce back, everyone being safe, healthy and back to working."
Bigg Boss 13 proved out to be one of the most controversial reality shows of all times. The show has seen a lot of ups and downs but has also given the viewers some great friendships to look up to. One of the most loved pair is of Sidharth Shukla and Shehnaaz Gill or SidNaaz as their fans like to address them. Their chemistry is still one of the most talked-about ones among the other pairs. After they starred in 'Bhula Dunga', the fans have left no stone unturned to break records.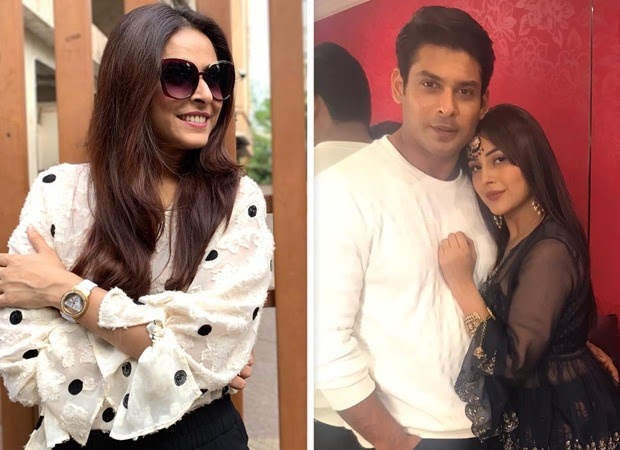 In her recent live session, Madhurima Tuli was asked to speak about SidNaaz and she said that they were always natural on the show and they always behaved like couples do. They did not hesitate to be comfortable around each other and it all came very naturally to the both of them, like giving head massages, leaning on each other, and things like these. They did not really get mad in case one of them said something, they dealt with it maturely. Maybe this is why the fans can't stop rooting for them.
Well, we have to agree with Madhurima here. What are your views on SidNaaz's chemistry? Be sure to let us know.
DD National has been retelecasting old popular shows from the 80s and 90s ever since the lockdown has started. Now, after Ramayan, the channel has started telecasting Swwapnil Joshi starrer Luv Kush's Uttar Ramayan. In the show, actor Swwapnil Joshi essayed the character of Kush as a cute kid. 
In an interview with a daily, Swwapnil Joshi spoke about his memories associated with the show. He said that it is the most profound character that he has played till date and it was his first character. Swwapnil was nine at the time of shooting the show. Now, he has kids of that age. Now, watching the show with his kids he feels like his childhood has returned.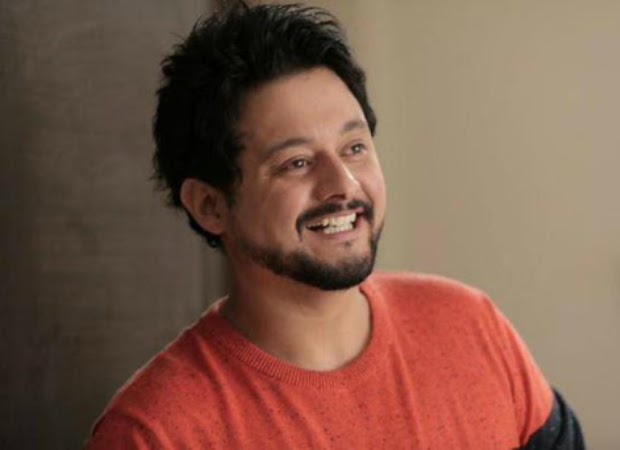 Speaking about the impact of Ramayan and Mahabharat on DD National, Swwapnil said Ramayan holds a special place in people's hearts. He further said that back then there was only one channel and nothing much to watch either. He also said that Ramayana and Mahabharata cannot be recreated. Swwapnil further said that Ramayan and Mahabharata are still recalled for their dialogues, characters, writings, depiction and emotions  and nothing can beat its grandeur. 
Nach Baliye 9 couple Shantanu Maheshwari and Nityaami Shirke have parted ways. The couple was ruling the hearts of the people last year with their sizzling performances on the reality show. However, now the actress has revealed that they have broken up. Nityaami told TOI that the couple realised they are better as friends. She also said that nothing went wrong in their relationship but they decided to end it in February this year and maintain being good friends.

Devoleena Bhattacharjee reveals that her cook did not test positive for COVID-19
Actress and former Bigg Boss contestant Devoleena Bhattacharjee is currently in quarantine after reports of her cook testing positive for coronavirus emerged. However, it turns out the cook has not been tested positive but has been quarantined after someone in a family he worked for tested positive for COVID-19.

In an interview with a web portal, Devoleena emphasised that she is well and her cook is not positive for coronavirus. She said that the government has put him up in a hotel and is being looked after very well. She further said that too much has been made out of this and it has made her more tired.
Devoleena, however, has no problem cooking for herself, and she reminds us that she did it all the time in the Bigg Boss house.
Earlier this year, Shivangi Joshi was to be the second television actress to walk the red carpet of Cannes Film Festival after Hina Khan. She was elated and was awaiting to make the announcement, however, she will no longer make an appearance on the red carpet since the Cannes Film Festival has been called off for this year. Now thanks to Coronavirus, Shivangi Joshi will have to wait for a little longer to walk the prestigious red carpet.

Speaking of the decision to release the film on OTT, Our Own Sky's producer, Mohammed Nagaman Lateef said that the audience would have only gotten to see Shivangi, Aditya Khurana and Asifa Haque's pictures. So they are now planning to re-edit the film and cut it down to about 45 minutes to make it suitable for OTT.
The Yeh Rishta Kya Kehlata Hai actress has not made any comments about the same.
COVID – 19 has brought to the fore, the plight of many neglected and vulnerable communities, whose lives have been cruelly stripped off, thus turning this into an unprecedented humanitarian crisis. The LGBTQIA community, comprising of lesbian, gay, bisexual, transgender, queer or questioning, intersex, and asexual or allied, along with sex workers and HIV infected people, suddenly find themselves staring at a bleak future.

In a country of 1.3 billion, the trans people constitute approximately 2 million, who are probably worst hit by the move because they make their living either by begging on the streets or through social interaction. For those suffering from ailing diseases like AIDS, the lack of treatment and hard-to-reach doctors (due to COVID-19) has made it tough for their survival.
With no substitute means to earn their living, and a society hesitant to interact, rescue seems far-fetched. However, it is heartening to see that there are people who recognize the need to reach out to such marginalized communities during such difficult times.
Phool Versha Foundation and NamMyoho Daan are two such NGOs that have come together to extend support to these LGBT communities, in addition to feeding the daily wage earners and migrant labourers on a daily basis.
Propelled by Amit Sharma (Director,
Badhaai Ho
), Ness Wadia (Industrialist), Garima Arora (Producer) and Kanika Dhillon (Screenwriter,
Manmarziyaan),
Phool Versha and NamMyoho Daan are working with a single mission to help and feed as many people as they can thus trying to comfort them in these trying times.
Star Plus had recently launched season 2 of their supernatural show, Nazar. The show had only recently begun and soon the lockdown was imposed. However, the channel has now decided for the show to go off-air and producer Gul Khan took to her Instagram to confirm the same. She got emotional about the show ending and posted a heartfelt note on her social media.

The post reads, "Sad but true … Nazar to go off air now … feels like it was just yesterday it had launched ! TEAM NAZAR what an amazing job you guys did ! The most loving team of actors and technicians and writers I ever worked with ! Thank you,all of you for this wonderful journey ! And thank you @starplus for this opportunity ! It's was roller coaster !!!! ???????????? to many more to come !"
Actor Shafique Ansari, best known for portraying different charcters in the reality-based crime series Crime Patrol, died on Sunday in Mumbai due to cancer. He was reportedly suffering from stomach cancer since the past few years. Shafique Ansari started his career in the entertainment industry in 1974 as an assistant director and writer. Later, he went on to star in several films and was also one of the screenwriters who penned Amitabh Bachchan's super hit romance drama Baghban.

"Nazar 2" is the latest TV show to go off air amidst the ongoing lockdown. Actor Sheezan Mohd, one of the stars of the second season, says the decision is sad but, given by the circumstances, it was expected. "I was preparing for Iftaari and I got a message from the production house that there's gonna be a conference call between us, the actors, and the makers. Honestly speaking, I thought 'this can't be good news' because con call happens usually when the shoot is about to start or about to end. Unfortunately, I got a call saying that the show will not continue after the lockdown,"

Is southern superstar Nayanthara all set to start a family? Going by hint that filmmaker Vignesh Shivan has dropped in a Mother's Day post, it would seem like it. In an Instagram upload he posted on Sunday, on the occasion of Mother's Day, Shivan shared a photograph of Nayanthara holding a baby. He tagged the actress as "mother of my future children". "Happy Mother's Day to the mother of the child in the hands of the mother of my future children… #Happymothersday #mothersday#happymothersday," Shivan wrote as the caption of the image.

Asim Riaz and Himanshi Khurana hit it off almost instantaneously on Bigg Boss 13 and are currently dating each other. After Asim's grand marriage proposal, AsimAnshi have decided to take it slow and are getting to know each other better as they spend more quality time together. A few days ago, there were reports of Asim Riaz and Himanshi Khurana being offered Nach Baliye 10. The dance reality show is exclusively for celebrities and their significant others.

Reacting to the rumours, Himanshi has spilled the beans during a conversation with another portal. She said that they were offered the show and they are in talks, but nothing has been confirmed so far. With the Coronavirus outbreak, they don't know how long this will last and when will the show go on floors.
Well, even if they're considering it as an option, we bet AsimAnshi fans are rejoicing with the news.
Amid the coronavirus lockdown in the country, one good thing that happened was the return of the hit shows of the 80s and 90s including Ramanand Sagar's 'Ramayan' and BR Chopra's 'Mahabharat.' Just like the old times, the 2020 generation too was seen glued to the television screens to relive the era of the mythological shows. However, it wasn't just the shows the made us nostalgic but also a throwback video of Bollywood singer Sonu Nigam who was seen singing Mahabharat's title track in front of director BR Chopra and actor Mukhesh Khanna. We found our hands on the YouTube video in which a 16-year-old young singer confidentially crooned the track at Aadharshila Awards Function at Talkatora Indore Stadium on September 17, 1989. This was the time before he made his debut in playback singing.
Bollywood actors Pulkit Samrat and Kriti Kharbanda have been dating each other for quite some time now. However, they made their relationship public only during the promotions of their film Pagalpanti last year. During the lockdown period, the two have been living together and getting to know each other better. In an exclusive conversation with Bollywood Hungama, Kriti talks about Pulkit and his qualities that make her feel proud to be his girlfriend.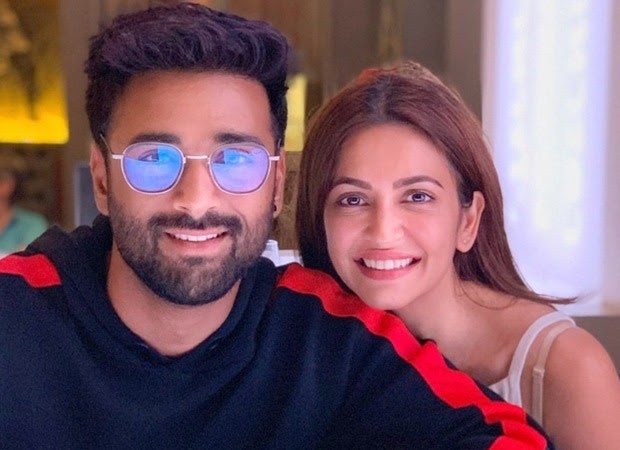 Talking about living together during the lockdown, Kriti said, "It is so lovely. I have seen both of us grow through this quarantine. We have caught up on a lot of television, a lot of series we missed out on. We have been cooking, we have been working on ourselves. I think we have been working on how to make ourselves better humans. Suddenly the reality of life has stricken us and we are both extremely emotional people. I think that is the only flaw that both of us have that we are extremely emotional."
"I have learnt a lot about him this quarantine and I can tell that and not just saying because he is my boyfriend but I have immense respect for him and it comes from my heart and my mind and I have never met a more caring and giving person. This is an opinion that can never change because you cannot pretend these things. I have seen him over the years even when I have worked with him, even when we were just friends even after we started dating. He is a lovely human being and is really caring about the people around him," she added.
Talking about the change in Pulkit's personality over the years, "I think acceptance is the key. I think it is only easy to change if you accept that there are certain places you need to work on yourselves and you're willing to make that difference to yourself. So I think self-love is very very important where you give yourself the benefit of doubt and you say, 'You know what, I can do better than that'. So, I think that is something he has realised and I am very very proud that I am his girlfriend."
Singing sensation Neha Kakkar has collaborated with her brother, composer-singer Tony Kakkar on a new song, titled "Bheegi bheegi". The romantic ballad is written by Tony along with Prince Dubey. "Tony and I love jamming and working on songs together as music just runs through our veins. Whenever Tony discusses a song with me, I immediately agree without even listening to it because I know it will be a masterpiece. 'Bheegi Bheegi' is another special song for us and we are happy to bring to the audiences this ballad that talks about the intensity of love in the rains," Neha said.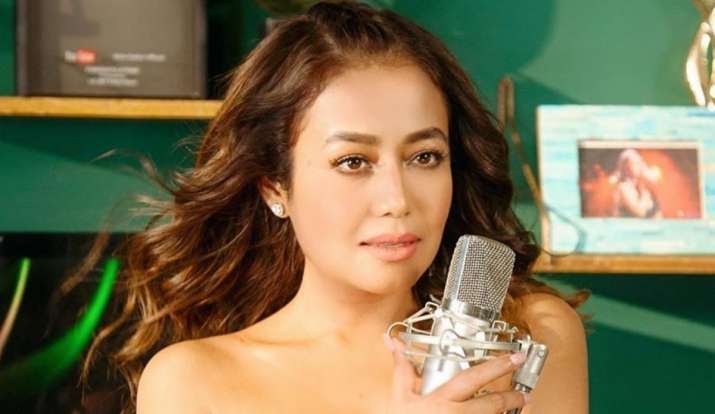 Ahead of Mother's Day on Sunday, actress Debina Bonnerjee has recalled her cherished moments spent with her mom, sharing how her mother used to fulfill her wishes and how she played an important role behind her successful career.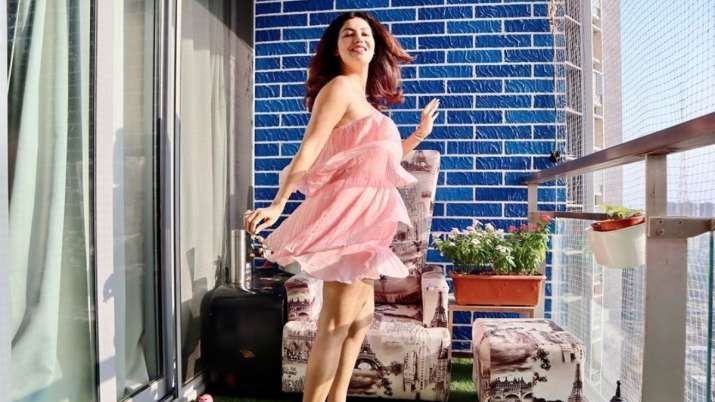 May 10, 2020, will be observed as Mother's day this year and the world will thank mothers for their motherhood and the influence on society. People all around the world celebrate the day in different ways however this year celebrations will be hurdled by the coronavirus pandemic. Even though it will be a low-key affair this year, but it does not stop anyone from wishing their dear ones on social media. Similar goes the scene with various Bollywood celebrities who will wish their mothers on Sunday on their Instagram and Twitter handles. It is always said what you have learned in your life half of them are taught by your mother. The same goes for the Bollywood mothers who leave no stone unturned in teaching their daughters and sons about how things work be it acting or style quotient. Despite being busy they make out time for their kids to do the best for them. On this Mother's Day 2020, let's have a look at some of the popular Bollywood mothers with their children.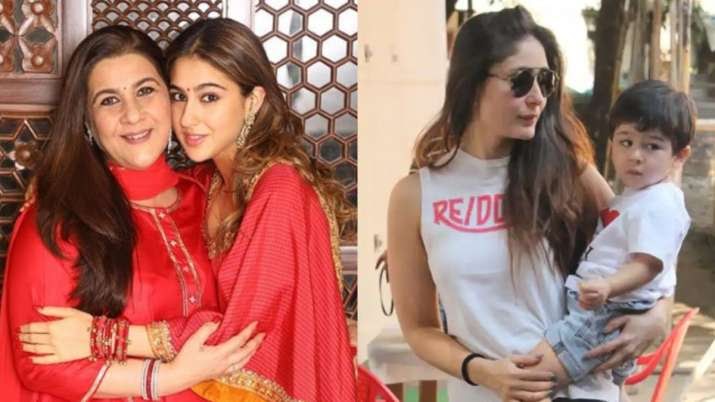 Madhuri Dixit will be back as a judge on reality TV, when she returns on the new season of "Dance Deewane". Keeping the quarantine period in mind, she has urged dance enthusiasts to pick any corner of their homes and record a video to showcase their dancing talent.
"I'm truly honoured that we have been able to bring back another season of 'Dance Deewane'. It's true that dance has always been my stressbuster. It helps elevate one's mood and I'm sure it is also keeping millions across the country motivated during these tough times," said Madhuri referring to the nationwide lockdown due to the COVID-19 pandemic.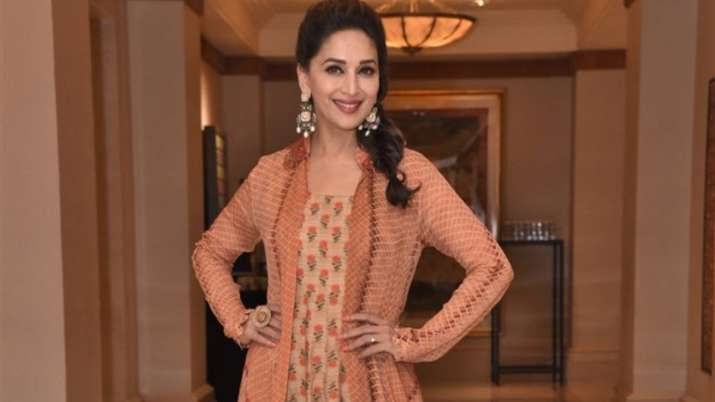 "But don't let this lockdown deter you. Keep your spirits high and let dance be the form of expression. If you have the passion for dance and the determination to succeed, pick a corner of your house and send us a video of your dancing talent as I'm excited and eager to witness India's 'deewangi' (craze) for dance, once again," she added.
The auditions have begun virtually. Madhuri recently kickstarted the audition phase by shooting the season's first promo from home.
The third season of the dance-based reality show will also have filmmaker Shashank Khaitan and choregrapher Tushar Kalia as judges.
Arjun Bijlani returns as the host for the new season.
"Kasautii Zindagii Kay" actress Erica Fernandes turned a year older on Thursday, and has decided to disconnect herself from the outside world, mainly social media, to enjoy a relaxed birthday. With the lockdown in place at the moment, Erica has planned a simple celebration at home with her family.
"There are no concrete plans for my birthday this year. So it's just going to be a very simple affair at home with my family. We are going to take the day as it comes, and not really plan anything elaborate," said Erica.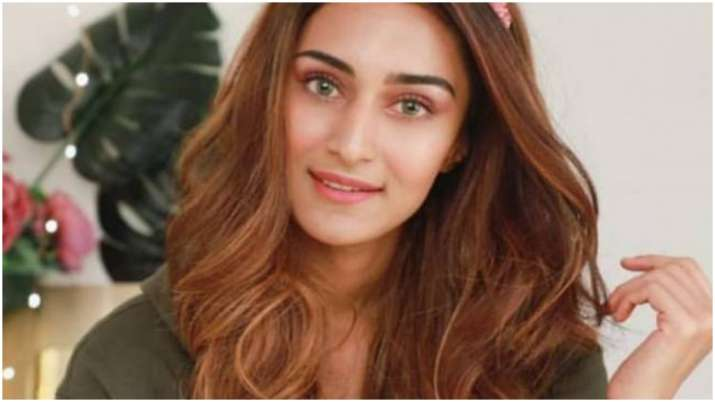 "Though to ensure that my day be absolutely relaxed, I am going to be disconnecting myself from social media and the outside world to just be with myself and my family," she added.
Meanwhile, Erica has been catching up on all things she missed out on doing due to a hectic shooting schedule.
Speaking about her love for cooking, Erica had said earlier: "I have always loved cooking for myself and everyone at home too, but due to my packed schedule in the last 1 year, I haven't really gotten a chance to step into the kitchen."
"But now with some free time in hand and having to do all the work for myself, I decided to start cooking again. Cooking for me is therapeutic. It's a big stressbuster and helps keep my mind occupied and diverted during these tense and uncertain times."
The popular web series "Four More Shots Please!" is set to get a third season, it was confirmed on Friday, and actress Tannishtha Chatterjee is on board to direct all episodes of the season.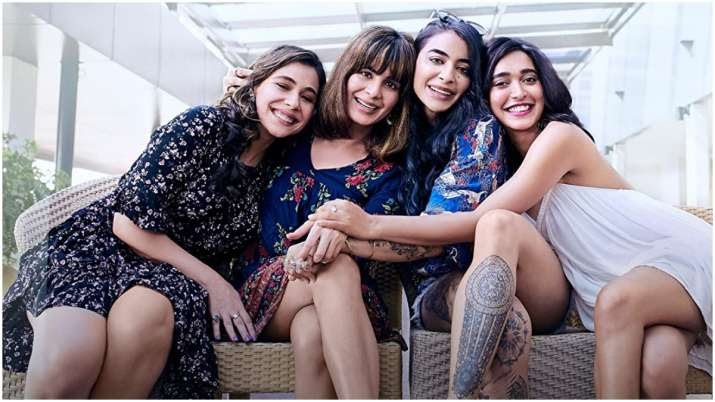 Singers like Shaan and Shankar Mahadevan can make the upcoming Mother's Day more special by creating a special video wishing your mother and even singing a song for her. "Mother's Day has always been special to me. In these difficult times, it is important for us to celebrate and cherish every moment we have with our mothers," Shaan said referring to the ongoing lockdown owing to the Covid-19 pandemic.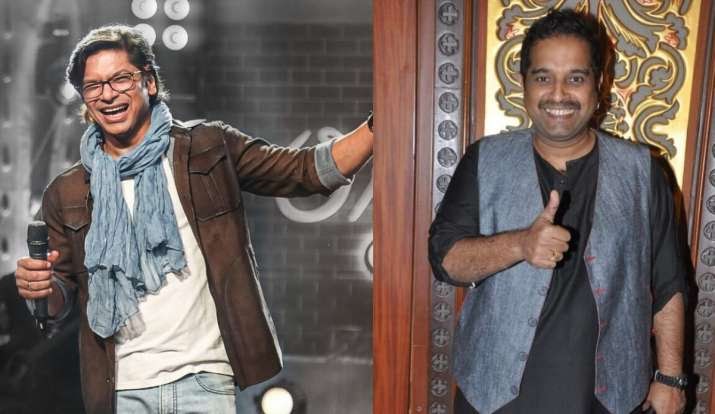 Over the past few months, celebirties have come together to pay heartfelt gratitude to the doctors and other medical personnel, who have been at the forefront of the country's fight against the novel coronavirus. Now, Kutumb fame TV actress Gauri Pradhan has shared a post on social media thanking her sister Geetanjali Pradhan and all the medical staff for fighting the pandemic. She posted a collage of doctors working amid coronavirus outbreak. Sharing the collage, she wrote on Instagram, "So proud of my baby sister!And so proud of everyone else who's doing the same!! #drgeetanjalipradhan #fightagainstcorona #lockdown."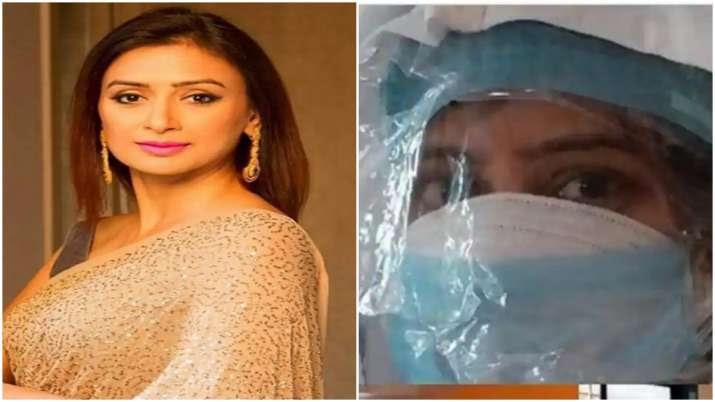 Actress Tara Sutaria has been baking and cooking her favourite things amid lockdown as she says being on a diet is not an option. Tara took to Instagram, where she shared a picture collage of all the sumptuous dishes she has made. "Some of my fav things to cook/bake in quarantine (and out) (As you can see, being on a diet is not an option in our house)" she captioned the image.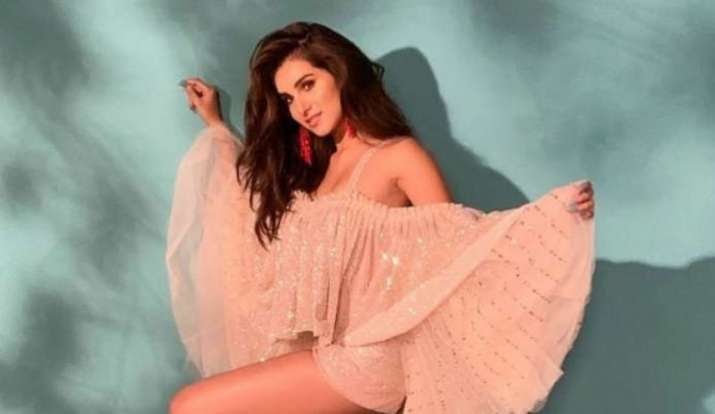 Television producer Vikas Gupta is one of the most popular names of the industry who needs no introduction. His stint in Salman Khan's reality show Bigg Boss 11 gave him the title of 'mastermind' and ever since he is been welcomed every season to give tips to the contestants about playing a smart game. The talented writer cum creative director turned a year older on May 7 and is celebrating a quarantine birthday this year amid the coronavirus lockdown. Vikas who shares a warm bond with almost every celebrity of the Indian Television industry got special birthday messages from his friends like Ekta Kapoor, Shefali Jariwala, Karishma Tanna, and others who took to Instagram and Twitter to shower him with birthday messages.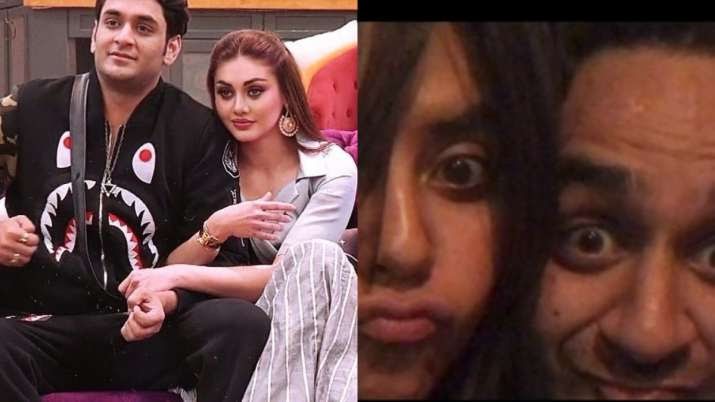 Amid the coronavirus lockdown in the country, many celebrities have been taking to their social media to share throwback pictures for their fans. Adding to the list is the name of the man with outstanding sense of humor and exceptional wit– Maniesh Paul. Maniesh who takes his audience by surprise be it on stage or off stage has now left them awe-struck with a glimpse of his cute childhood days where his mother had given him an adorable hairstyle and we are gushing over the cute picture forever now.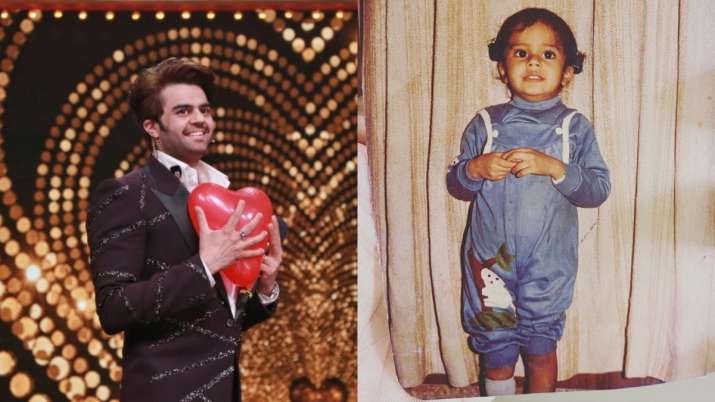 Actress and former Bigg Boss contestant Rashami Desai has responded to reports of her friends and actress Devoleena Bhattacharjee's cook testing positive for coronavirus. Rashami revealed that Devoleena is well and in isolation.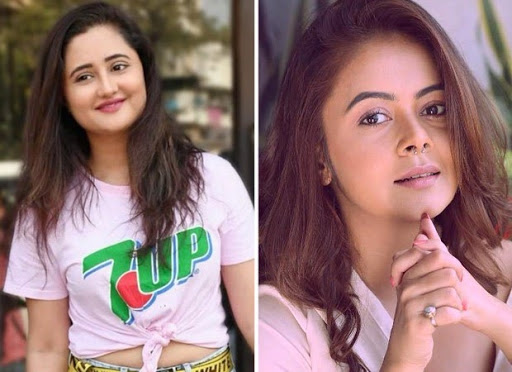 Speaking to an entertainment portal, Rashami Desai said that there is nothing to worry about as she is alright. She said that Devoleena has self-isolated and cannot move out of her house. She also said that her neighbours and building officials are helping her out.
Devoleena's cook tested positive for COVID-19 and the building has been sealed and the actress has been put under 14-day quarantine.
Rashami and Devoleena became close friends after their stint in Bigg Boss 13. They had each other's back throughout the show. Meanwhile, Rashami has started her own digital show titled The RD Show during the lockdown. The show has been made with the intention to educate people on different fields of career. She will be inviting eminent personalities from various fields on the show and discussing career opportunities.
Amid the lockdown, Karishma Tanna and a lot of other celebrities have been sharing how they're spending their time during the lockdown. Giving a glimpse of their daily routine, there are a lot of fans who have been rooting to see more of the celebrities to understand their favourites better. However, along with appreciation, the celebs are facing a lot of criticism with people asking them to stop showing off their privileges.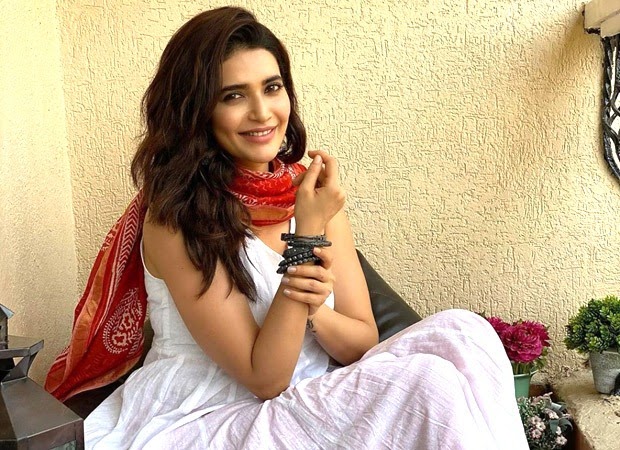 Karisma Tanna, in her recent interview, spoke about how the celebs have the power to reach out to masses. The real reason why they share workout videos and other activities is that they want to inspire others to do the same. While a lot of people consider it as showing off, the celebs are not on social media to do so, but hope that people will do the same. On the day the lockdown was announced, Karishma Tanna was in Lonavla with her friends and as soon as the news got out, they left from the place and she's currently with her parents at her home.
Karishma Tanna was supposed to announce a web series this year, but can't talk about it anymore till things get back to normal.
Before being a part of Bigg Boss 13, Rashami Desai made a name for herself with her bubby charm and cute antics on and off-screen. Keeping up with her shows, her fans just couldn't get enough of her screen presence. However, her fan-following skyrocketed after she appeared n Bigg Boss 13. Her journey on the show was a fulling one, albeit with a lot of ups and downs. Becoming a diva on social media, Rashami has recently made her debut on TikTok.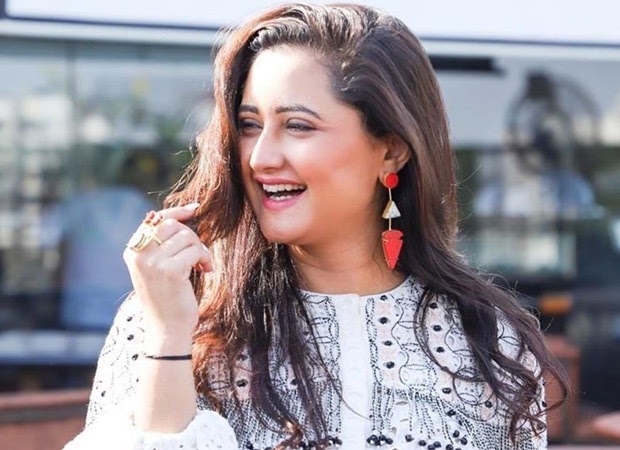 Sharing her first TikTok on her Instagram story, Rashami has managed to gain over 4 million followers in just a day's time. This clearly explains how her fans would love to see her making videos on the well-known app. Take a look at her first TikTok posted by them on their official page for India.
Pulkit Samrat and Kriti Kharbanda are spending quality time amid lockdown. The couple has been using the free time to try a variety of new other things besides cooking. Now, in an attempt to impress his lady love, Pulkit baked a sour dough gluten-free bread and no surprises that Kriti is loving it. The actress took to Instagram to share a photograph of the bread. "Sour dough gluten free bread.. baked by the best(hired by me personally) – @pulkitsamrat ok now I'm going back to eating," captioned the actress.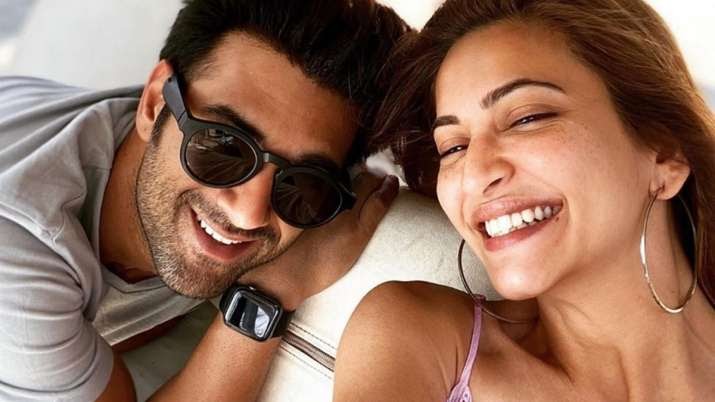 For people who have been staying away from their family, lockdown is harsh for them because they cannot see or meet their loved ones. So is the case with Bollywood actress and fitness enthusiast Malaika Arora who has been self-isolating, and is away from her parents–mother Joyce, father Anil Arora and sister Amrita Arora as the COVID-19 lockdown in the country began. It has been 50 days since they haven't met each other and so she took to social media to express her love and shared a black and white family portrait of the four of them.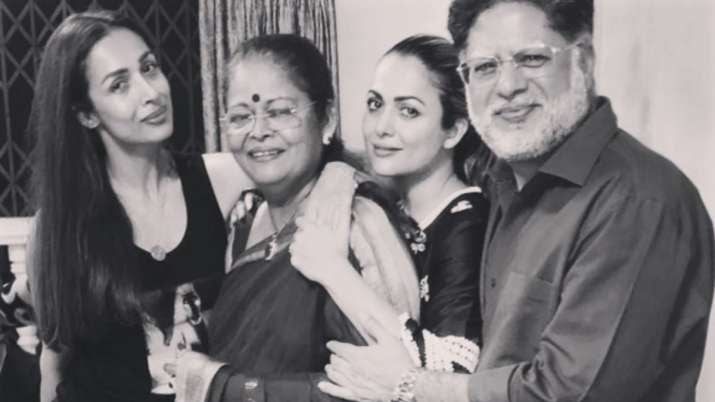 Actor Anshuman Jha believes he took the right decision to cancel the UK shoot of his film "Lord Curzon Ki Haveli" as he had a hunch that the situation may get worse due to the coronavirus pandemic. Anshuman, best known for featuring in Dibakar Banerjee's "Love Sex Aur Dhoka", will be making his directorial debut with the black comedy-thriller, starring Arjun Mathur, Tannishtha Chatterjee and Rasika Dugal.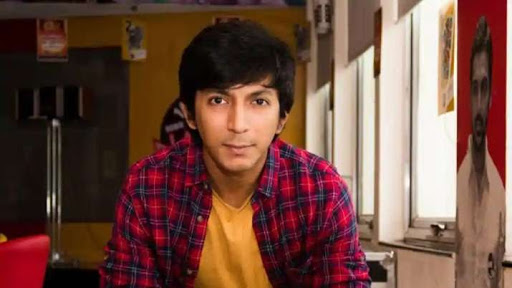 Punjabi pop sensation Guru Randhawa unveiled "Satnam Waheguru, a Soulful Meditation" at a tough time when the country is facing the coronavirus pandemic.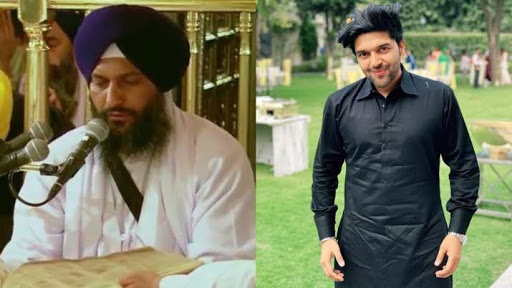 Actor Ayushmann Khurrana's wife, author-filmmaker Tahira Kashyap, claims as a couple they strongly believed in social distancing right from the time they were dating. On Tuesday, Tahira shared a throwback photo on Instagram where she can be seen sitting beside her then-boyfriend Ayushmann. Even though Ayushmann and Tahira are sitting beside each other, there is considerable gap between the two of them.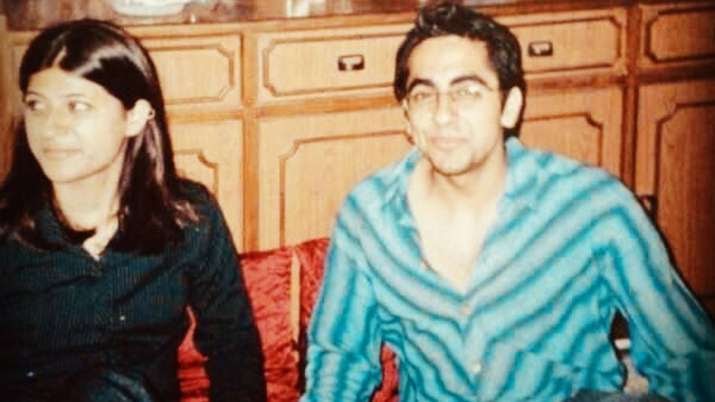 Ashutosh, who is also the winner of Raodies season 5, tied the knot with fiance Arpita on April 26 in Noida. The highlight of the wedding that it took place on the terrace in presence of only four family members.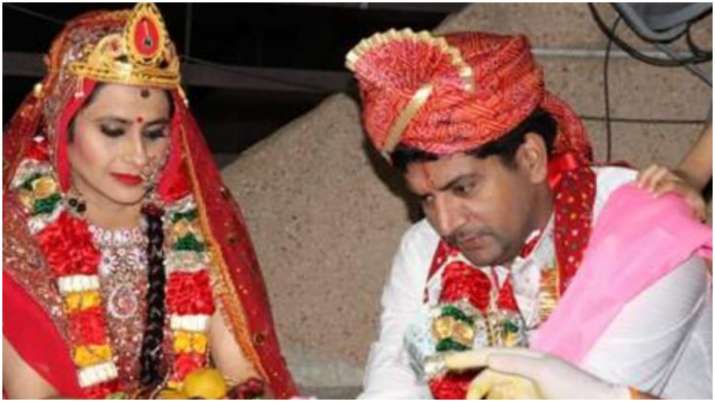 Bigg Boss 2 winner Ashutosh Kaushik has been grabbing headlines today for his wedding amid the coronavirus lockdown. Ashutosh, who is also the winner of Raodies season 5, tied the knot with fiance Arpita on April 26 in Noida. The highlight of the wedding that it took place on the terrace in presence of only four family members,
Taking to Facebook, he revealed that he got married. His video of taking pheras with a priest reciting mantras has gone viral on social media. The marriage was fixed before the lockdown and they were supposed to get married on the same date in a grand ceremony but due to current COVID-19 scenario, the couple decided to get married on their terrace.
COVID-19 effect: Roadies Revolution auditions go virtual, read details here
'Roadies LIVE' auditions is a great effort and a well-timed step to reach the youth. This is also a first for me in 17 seasons and I am looking forward to a power-packed experience. To all the young, high-spirited souls, here's your last chance to make the cut and be a part of this exhilarating journey," show host Rannvijay Singha said.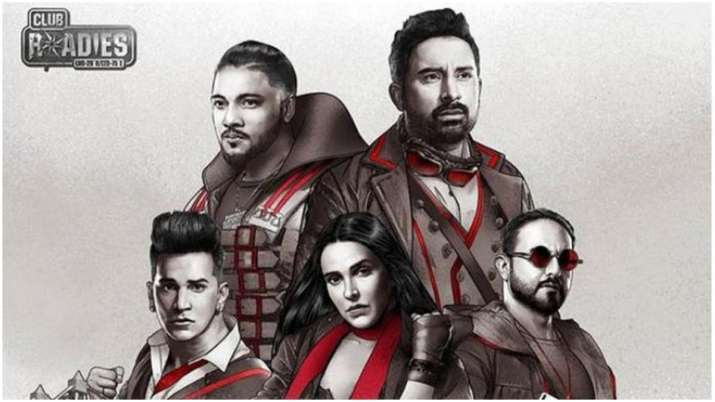 Auditions of "MTV Roadies Revolution" will be held live on social media for the first time ever, in the wake of the COVID-19 lockdown. This is the 17th season of the popular adventure reality show. "Since its inception, 'Roadies' has had a lot of firsts to its credit. Going virtual is another innovative dimension to its iconic journey and speaks volumes of its repute as a reality show. At a time when social distancing has become the norm of life and we have found respite in our phones, 'Roadies LIVE' auditions is a great effort and a well-timed step to reach the youth. This is also a first for me in 17 seasons and I am looking forward to a power-packed experience. To all the young, high-spirited souls, here's your last chance to make the cut and be a part of this exhilarating journey," show host Rannvijay Singha said.
Starting from Monday (April 27) on the MTV Roadies Facebook page, the first-ever virtual audition will go on up to Friday, and will give one contestant a chance to join the official journey this year.
Neha Dhupia, one of the judges on the show, is excited. "Social media and the euphoria around it is undeniable, more so during this lockdown when we are glued to our phones more than ever. We're excited to bring 'Roadies' to digital platforms that connect the masses. Digital auditions are the best way to tap into the young psyche amidst lockdown and get them prepped up for something challenging. Keeping up with our theme of 'Revolution', I am excited to meet some spirited people during the LIVE auditions who have it in them to take positive action and join us on the journey ahead," she said.
Added her co-judge Nikhil Chinappa: "Every year, Roadies ups the ante with innovative formats that resonate with the sentiments of the youth. Virtual auditions are a leap ahead in that direction to leverage a platform that is extremely relevant in the present scenario and reach out to a wider demography. 'Roadies' auditions have always called for mass attention and It would be interesting to witness the traction online."
Rapper Raftaar, also a hudge on the show, feels "digital has emerged as the new normal" amid the ongoing crisis and lockdown.
"For a show which defines youth, their goals, and preferences, this digital effort can engage the youth and amplify 'Roadies Revolution' in a way never seen before. I am glad to be a part of this one-of-a-kind experience," he said.
Prince Narula, who also judges the reality show, feels "The live auditions are yet another feat in creating a revolution and reaching out to our young audience".
"I'm really excited to meet some brilliant people and look forward to their perspective. This is going to be a great precursor to our adventurous journey later in the year," Prince added.
The former "Bigg Boss" contestant Hina Khan says that participating in the reality show and experiencing the ongoing COVID-19 lockdown have nothing in common.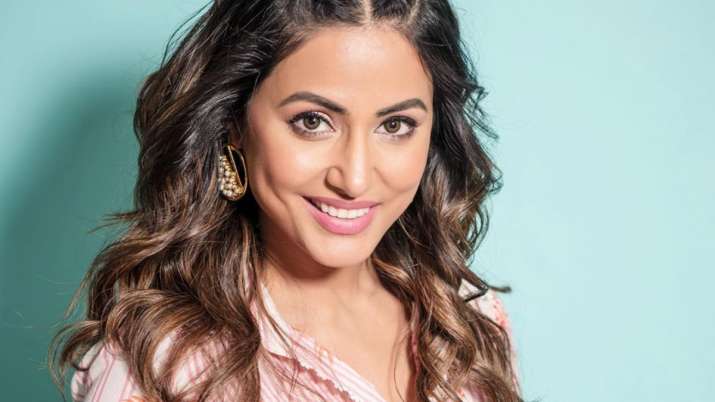 No househelp and no option to step out have made many feel like being locked up in the "Bigg Boss" house. But former "Bigg Boss" contestant Hina Khan says that participating in the reality show and experiencing the ongoing COVID-19 lockdown have nothing in common. The reality show, an Indian version of international series "Celebrity Big Brother", features celebrities locked inside a house for months under constant camera surveillance, without any gadgets or luxury. "The 'Bigg Boss' house and this quarantine phase are poles apart in regards to any kind of a comparison. There is no tactic I am using right now," Hina told IANS.
Unlike the show where the contestants have to be away from their loved ones, Hina is living with her family in Mumbai right now and is feeling fortunate.
"I am so happy to have them by my side during these tough times," said the "Yeh Rishta Kya Kehlata Hai" actress.
Like others, she is also doing household chores and keeping herself entertained with engaging content online.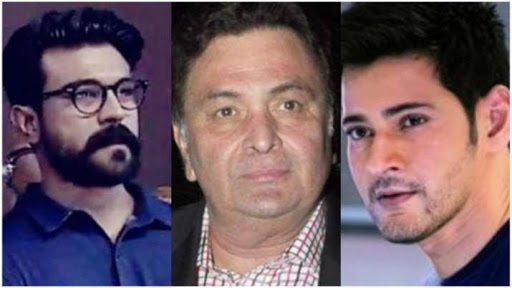 Veteran Bollywood actor Rishi Kapoor breathed his last on Thursday morning after a long battle with cancer, and celebrities from different entertainment industries have shared their condolences. Expressing the shock, Mahesh Babu took to social media to express grief. The southern superstar wrote: "Heartbreaking to hear about #RishiKapoor sir. Yet another irreplaceable loss in our world of cinema… A complete entertainer and an incredibly talented actor… A true legend. My deepest condolences and strength to Ranbir and his family. May his soul rest in peace."

Irrfan Khan died on April  29 at the age of 53. The Padma Shri and National Award recipient breathed his last in Mumbai's Kokilaben Dhirubhai Ambani hospital early on Wednesday. He has been hospitalised on Tuesday with a colon infection.Irrfan is survived by his wife Sutapa and sons – Babil and Ayan. The news of his demise was confirmed by filmmaker Shoojit Sircar. He took to his Twitter account and wrote, "My dear friend Irfaan. You fought and fought and fought. I will always be proud of you.. we shall meet again.. condolences to Sutapa and Babil.. you too fought, Sutapa you gave everything possible in this fight. Peace and Om shanti. Irfaan Khan salute."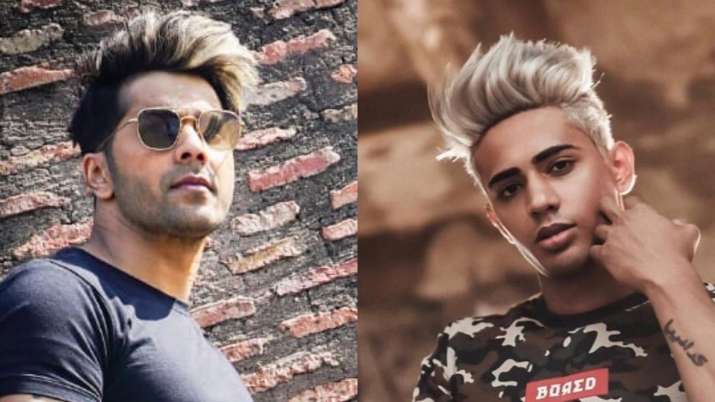 Varun Dhawan has revealed his character's inspiration in the upcoming dance movie "Street Dancer 3D". The actor took to Instagram to talk about late social media star Danish, who has inspired Varun's character Sahej. The actor shared a photo of the late Danish along with a picture of himself to show the similarity of look. In the post, Varun also tagged his stylist Aalim Hakim who created his look for the film, and gave credit to director Remo D'Souza for suggesting the get-up.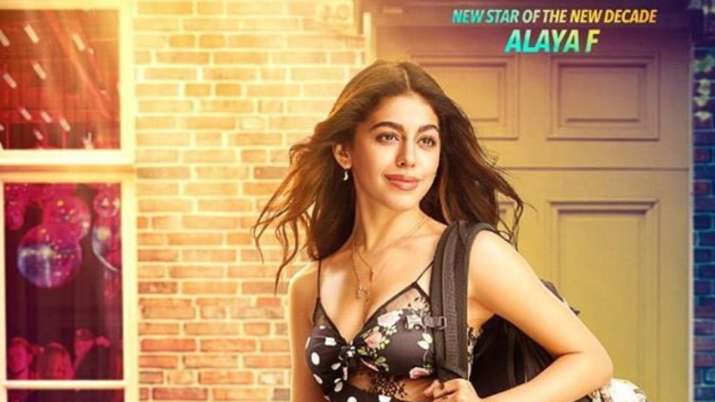 Actress Pooja Bedi's daughter Alaya Furniturewala is all set to make her name in Bollywood with the upcoming film Jawaani Jaaneman. The star kid had already finished the shooting of eth film last year and now the makers have released the poster featuring her as the 'New Star of the New Decade'. Producer Jackky Bhagnani shared the poster on social media and introduced her to the world saying, "New decade calls for a new star! Introducing @alaya.f in #JawaaniJaaneman, in cinemas 31st January 2020."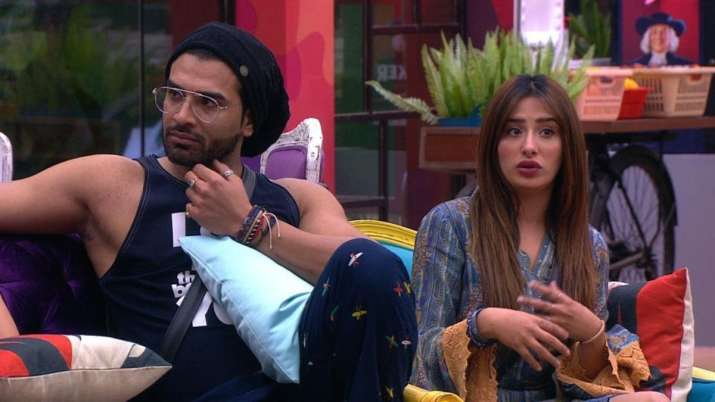 Controversial reality show Bigg Boss 13 has been witnessing many ugly fights between the housemates especially over food. This week also started with a major argument over house duties and the contestants complaining about lunch getting delayed. Since Mahira Sharma was supposed to cook lunch for the housemates, she became the center of all fights in the house. While Rashami and Vishal slammed her for running away from her duties, Paras Chhabra stood by her in every argument. However, in a moment of rage Mahira Sharma slapped him and left him shocked.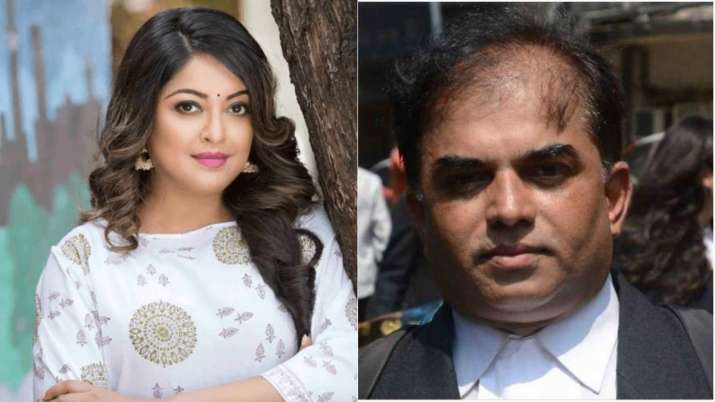 A case of molestation has been registered against actor Tanushree Dutta's lawyer for allegedly using abusive language against a woman in the western suburb of Bandra here, police said on Friday. Ironically, advocate Nitin Satpute represents Dutta in her molestation case against actor Nana Patekar.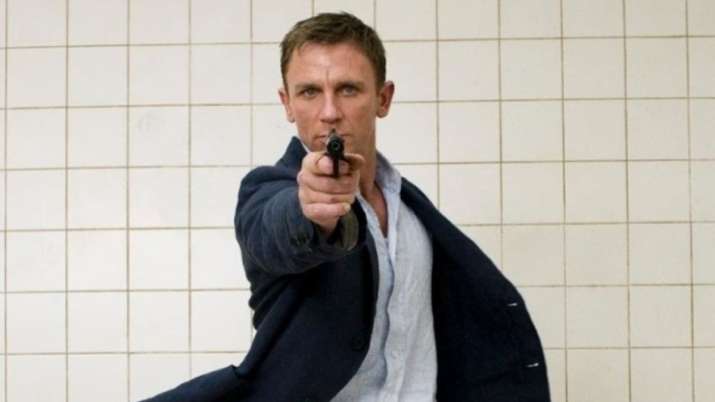 Hollywood movie No Time to Die will be actor Daniel Craig's fifth and final appearance as the fictional British spy James Bond and the star says filming the last scene of the movie was an emotional moment. In an interview to Empire magazine, the actor said that it was tough to say goodbye to the movie's cast and crew. "It was potentially a bit of an anti-climax, because they usually are. Actually, it was very emotional. The whole crew came round and gathered outside. Everybody was hugging each other. I tried to make a speech and couldn't get it out," Craig said.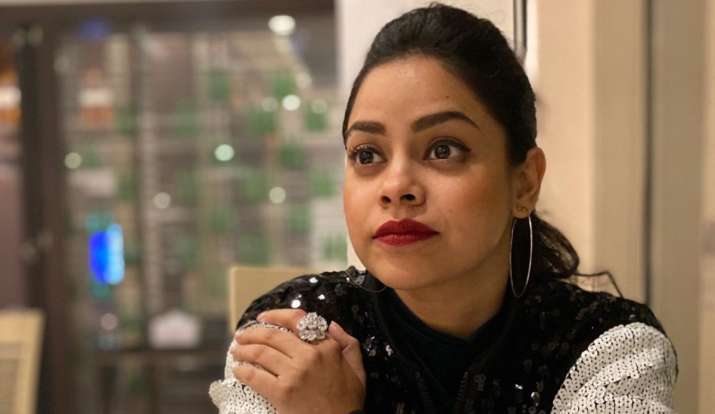 The Kapil Sharma Show fame Sumona Chakravarti is 'literally asking for work'. The actress, in a recent interview with Hindustan Times, said that lately, she realised that only hard work isn't enough. Hence, she is working on her PR skills.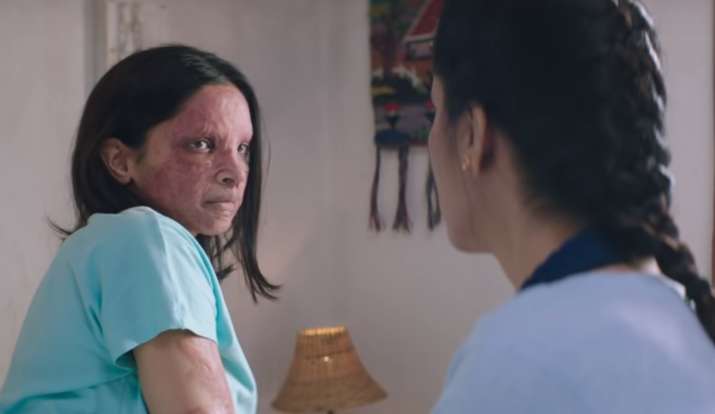 The title track of Deepika Padukone starrer Chhapaak is out. The song crooned by Arijit Singh has been penned by Gulzar and composed by Shankar Ehsaan Loy. The video of the song show how acid-attack transformed her physically and mentally. This song is an apt depiction of how Malti rose to become a face of women empowerment in India. The film is inspired by noted acid-attack survivor and activist Laxmi Agarwal.