Book Review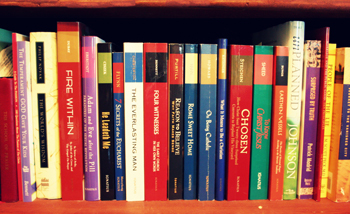 For those living in the United States, planning a South Asian wedding that embraces traditions while also reflecting modern, Western themes can be a daunting task. Adding to that, couples today want to infuse their own personalities in a way that is both stylish and lavish. Sonal J. Shah's The Complete Guide to Planning the Perfect South Asian Wedding targets those couples and aims to take the stress out of wedding planning. Known for creating modern, high quality weddings, Shah takes the reader step-by-step through the planning process.
Shah begins with the basics of wedding planning – defining budget and themes, doing so in a way that resonates with couples. Shah helps couples decipher traditions with detailed, but easy to understand explanations about pre-wedding events. For each element of a wedding, from writing invitations to choosing the perfect menu, Shah provides the reader with examples, tips, and valuable advice on making the right decision.
omplete with checklists and tips on what and what not do, Shah's expertise and insight into wedding planning are clearly evident throughout the guide. For style-conscious couples who want their dream wedding to reflect a true fusion of cultures, Shah's guide provides the tips and details needed to make the occasion come to life.
About the Author
Sonal J. Shah is owner of the premier South Asian wedding planning company, Sonal J. Shah Event Consultants LLC). Well-known in the wedding industry for fusing tradition with modern trends, Shah has not only become an expert in creating lavish weddings, but she has built strong connections with high-end hotels, banquet facilities, and event spaces. Shah and her work have also been featured in major print publications as well as television shows such as Style Network's Whose Wedding Is It Anyway?.