Celebrating India Independence Day in the US
They might be away from their native country, but that doesn't stop Indians and Indian Americans from celebrating Indian Independence Day. By Taniya Talukdar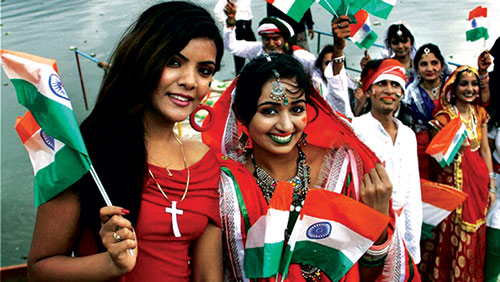 Being away from your native land, it isn't easy for anyone to hold on to their culture and celebrate different festivals and important days. There are various challenges other than just being away from their country of origin that tend to come in the way of such celebrations. But Indians in America don't let these factors deter them, one way or the other, the spirit of holidays is kept alive.Says, Arijit Ghosh, a Phd student who has been in the US for six years now and hails from Kolkata, India, "While back home, August 15 used to be mostly about holidays, we used to spend a considerable time in getting to know about the lives of freedom fighters. The significance of this day hasn't lessened after coming here though we don't get a holiday, I make sure to connect with my friends that day and reminisce about the old days."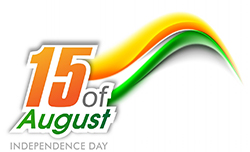 Echoing similar sentiments, sales professional, Mukta Ghosh says, "August 15 is an auspicious day for me not only because it's the Indian Independence Day but also serves as a reminder of how the freedom fighters showed us not to give up until we achieve our goal." She also adds, "Since our independence from the British India has come a long way as a nation. I am proud to be an Indian and celebrate it in spirit."
While there are people like Arijit and Mukta who keep the sense of freedom alive on August 15 through their mind and spirit, there are young Indians across the country who descend to New York to take part in the India Day Parade held every year on this occasion. It is the largest parade across the globe celebrating the Indian Independence Day.
Every year actors from the Indian film industry come to New York to take part in the celebrations where young Indians put up a grand cultural show. This year too, August 21, people will take to the streets of New York for the India Day Parade where yoga guru, Baba Ramdev, will be the chief guest and will be joined by Tamil actor Chiyaan Vikram and Bollywood actor Abhishek Bachchan.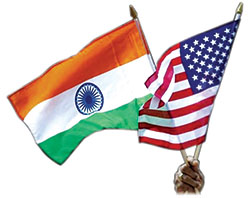 Talking about the enthusiasm displayed by the next generation Indian Americans, Joint Secretary of Federation of Indian Associations, Mohin Patel, says, "This event brings forth the togetherness of the Indian community and showcases the value that we hold and also shows the diversity of culture in the children. We promote Indian culture through the parade and showcase talent from all across the country. Children are extremely passionate about performing in the parade and they are well aware of the Indian Independence Day and how we gained freedom from the British. This in fact has been embedded in their minds from a very young age." He also goes on to add, "It overwhelming to see their level of enthusiasm as with so many other things to do, they choose to celebrate their culture being away from their country. They don't have to be in Indian to feel like an Indian and take advantage of the rich culture here."
And for those who grew up being distant from this feeling, changes are in the order. One such example is of Bikram Roy, a second generation Indian who is now married to an Indian girl. He says, "While growing up I wasn't aware of the significance of August 15 but after having spent 2 years in India after my marriage, I have understood the meaning and like to celebrate it. We're having our first baby soon and I want to make sure that she is taught about it from an early age so that she can grow up to respect and celebrate this day."
No matter what, in some way or the other August 15 and the spirit of Indian Independence Day is kept alive among Indians in American. And, by the looks of it, this will only continue to get stronger.