Celebrating Swami Vivekananda's 150th Birth Anniversary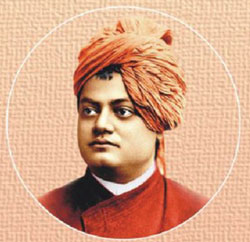 This statement truly represents the world's most practical spiritual guru, Swami Vivekananda. He needs no introduction, and his name is synonymous with spirituality, modernity, and above all, humanity. To commemorate the 150th birth anniversary of Swamiji on January 12, 2013, the entire nation is getting set to celebrate and spread his humanitarian work across the globe.
This January 2013, the atmosphere in Ramakrishna Math at Belur, West Bengal, will become festive, resonating a celebratory mood. The institution will host celebrations to mark the 150th birth anniversary of their most celebrated and revered spiritual saint, Swami Vivekananda. In fact, the celebrations are going to be held at all Ramakrishna Mission centers across the globe.
In fact, the celebrations first began in 2010 with a series of humanitarian and volunteering activities such as value education and service for under-privileged people. In value education, the Belur Math Center undertook the task of educating youth about the importance of moral and spiritual values. This also involves the distribution of Swamiji's teachings, distribution of books, social service works involving youth and special counseling programs for youth.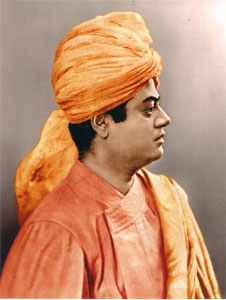 Under social service, several government-approved projects were started by Ramakrishna Mission and were aimed towards educating children, providing medical care to the underprivileged, eliminating poverty and empowering rural women. None other than Prime Minister Manmohan Singh initiated the projects in 2011. Apart from these, several cultural and spiritual programs are planned to mark the birth anniversary celebrations in January 2013, which are planned to continue until January 2014.
Hindus and swamiji's followers all over the world will honor the man who practiced theories more than he preached. While Gujarat government commemorated the birth celebrations by marking the year 2012 as "year of the youth," RSS plans to celebrate the birth anniversary. The latter plans to launch 3 issues, the first to be a compilation of all social service organizations; the second, rural India; and the third, Swamiji's thoughts on women. In addition to this, the political group plans to host a multimedia presentation on Swamiji's life and teachings on September 11, the day when Swamiji made his historic speech in Chicago.
Hindu Swayamsevak Sangh USA (HSS) is commemorating Swamiji and his vision of "Universal Peace Through Dharma and Yoga," by organizing several community events throughout the year.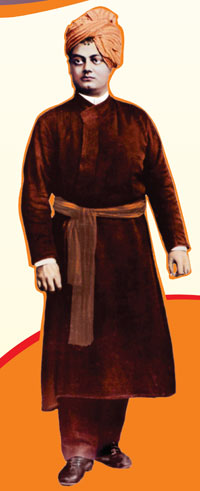 Even worldwide, celebrations have already begun. The Malayasian government felicitated honor by introducing the Malaysian postal stamp in 2011 that bears the picture of the late spiritual guru. Maharaj Swami Prabhanandaji released the postal stamp. Even Sri Lanka marks the celebrations of the honorable spiritual guru, who stayed in the country before embarking on his journey to west.
Hindu Swayamsevak Sangh USA (HSS) is commemorating Swamiji and his vision of "Universal Peace Through Dharma and Yoga," by organizing several community events throughout the year. Various commemorative events in 2013 include a nationwide "Yoga Day" coinciding with Swamiji's birthday on January 12; a nationwide quiz contest for children; programs for high school and college students, such as a traveling exhibit on Swamiji's life visiting major university campuses and "Vacation with Vivekananda" excursions to locations where Swamiji visited during his travels in the United States; and a culminating "Dharma and Yoga Fest," scheduled simultaneously on a regional basis to commemorate Swamiji's Chicago Address on September 11, 1893. HSS has formulated a 5-point action plan to spread Swamiji's message of Universal Peace through Dharma and Yoga.
• National contest for children on the stories of Swami Vivekananda and Sri Krishna
• Field trips, adventure activities, and seva activities for youth
• Nationwide mobile exhibition on Swami Vivekananda's life and message
• Lecture series on Hinduism in Universities during spring and fall semesters of 2013
• Dharma & Yoga Fest to commemorate Swamiji's Chicago Address – September 11, 2013
The launch ceremony will be held on Swamiji's birthday, Saturday January 12, 2013 at 120+ places throughout US. A brief video on Swamiji's life will be shown on this day. Participants will get firsthand information on HSS's 5-point action plan. They will also enjoy the practice of yoga (surya-namaskar) in a friendly environment.
The "Dharma Bee" challenge is a part of this celebration where children from Kindergarten through 8th grade are encouraged to participate and win prizes totaling up to $50K! This competition will be held during the months of February through April, 2013 in three stages: locally, regionally and finally nationally in the US. There will be 200 test centers across the US and an estimated 10,000 participants. The focus of this competition is on stories of Swami Vivevaknanda and Shri Krishna. The inspirational stories of Swami Vivekananda and the childhood stories of Sri Krishna are a very simple yet effective way of keeping children in USA in touch with our culture and heritage.
The Vedanta society of North-ern California that works on the Vedanta principles of Swamiji, will also mark the celebrations. Other than this, Chicago University will also commemorate the occasion by starting a new visitor professorship in Indian Studies. Chicago also plans to host some celebrations at its newly constructed Ramakrishna temple universal temple in Homer Glen in Swamiji's memory.
When people said the end of 2012 would mark the end of the world, it hardly made any sense. However, considering the centenary yearlong celebrations of Swamiji across the globe in January 2013, we can assume that the year may be ushering into a new world that may bring spiritual enlightenment, thereby a new meaningful world.
Celebrations in Florida
Date: 1/12/2013
Time: 10:00:00 AM
Venue: Hindu Temple of Central Florida
1994 Lake Drive, Casselberry, FL
Host: Hindu Swayamsevak Sangh USA Inc.
Contact: Ravi Kantamneni
Email: kravikiran99@gmail.com
Phone: 407-489-2780