Chase Presents: India Day 2014 hosted by the Indian American Chamber of Commerce and the Orlando Magic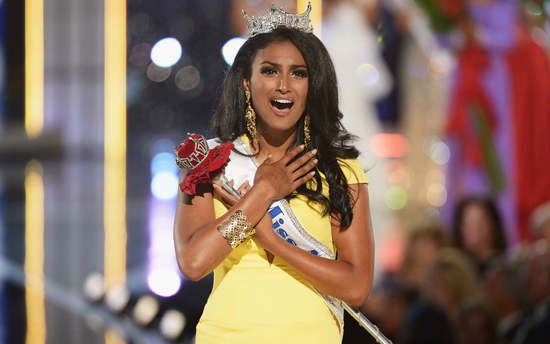 WHO:IACC and Orlando Magic partner to celebrate India Day with Indian culture, dances, music & food
WHAT: The Orlando Magic will host India Day with Indian dances during pre-game and half time – as well as a Bollywood dance routine performed by the Magic Dancers & much more. Fans are invited to arrive early at the arena for the Street Fest and enjoy the India Day event
WHEN: Sunday, January 19, 2014. Pre-game performances which start at 4:00 pm are free and open to the Public to attend
WHERE: Amway Center, 400 W. Church St, Orlando, FL 32801
HOW: For Game tickets please call Rayfield Warren at (407) 916-2679 or RWarren@OrlandoMagic.com.
This year, we will have special guest, Miss Nina Davuluri, Miss America 2014 with us to celebrate. There will be an exclusive IACC Member only luncheon with her as well as a Press Conference. The program will include a Street Festival featuring Indian dances, music, display tables, food, and other activities from 4-6 pm. The Pre-Game Street Fest is open to the public to attend.
The dances will include various dance styles such as Bhangra, Garba, and Bollywood. Majority of the dancers will be local Indian American youth. Magic cheerleaders will incorporate some of the Bollywood dance routines in their performances during the games. Also, there will be a high intensity half time dance show that will be sure to get you up out of your seats. Indian snacks will be available at the concession stands throughout the Amway Center.
The IACC has partnered with sponsors within the community to donate over 1,000 tickets to underprivileged children of Central Florida so that they may see an NBA game at the Amway Center. Different levels of sponsorship packages are available. Tickets are now available for IACC's India Day, a celebration of the culture and heritage of India. Media is invited to attend and take photos or videotape the Pre Game festivities.
For sponsorship packages, contact Amish Parikh at aparikh@premiercardiology.net.
For event information, please contact Tino Patel 407-579-5050 or visit www.iaccorlando.com.