Combating Hinduphobia through Awareness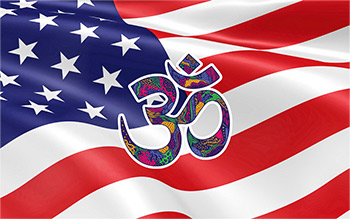 Hindu Americans have contributed greatly to the development and growth of the USA, and this has been widely acclaimed by the lawmakers of the country. Yet, a recent trend of anti-Hinduism propaganda, or Hinduphobia, has been prevalent in the virtual media supported by memes and other narratives that actively spread hatred and toxicity. It was discussed at the National Hindu Advocacy Day on the Hill, a significant event organized by the Coalition of Hindus of North America (CoHNA) in Washington DC on September 21, 2022.
The event was attended by 15 American lawmakers, including senators, congressmen, and congresswomen. The vibrant culture of Hinduism and its colorful and significant festivals like Navratri was emphasized in this event. However, the topic and the dark influence of Hinduphobia were also talked about. Recently, the Network Contagion Research Institute (NCRI) at Rutgers University conducted a study on anti-Hindu propaganda and Hinduphobia.
The leading researcher and Chief Science Officer of NCRI, Dr. Joel Finkelstein, has exposed a sharp rise in anti-Hindu hatred in online channels and growing Hinduphobia in general. He further said that these online memes and writings are shared by white racists, Islamists, and others. According to him, such hatred is globally interconnected and a major reason behind the attacks on Hindu temples and Hindu people in the USA and the UK.
This was considered a matter of grave concern by the lawmakers. Mentioning the contributions of the Hindu Americans in almost every field of activity, they expressed their deep regard and respect for the community. Admitting to the growing trend of toxic Hinduphobia, Congressman Drew Ferguson mentioned his genuine love of the Hindus for America and said that they are extremely hardworking, creative, innovative, charitable, and compassionate like any other American.
Congressman Hank Johnson also highlighted the rich contributions of the Hindus in America for decades and how they have enriched the country's culture with their values and enterprises. Nikunj Trivedi, President of CoHNA, emphasized the need for awareness of Hinduism to combat and stop this hatred. They have taken the initiative of educating the Hindus on their rich tradition and culture through various events.