Dennis Hardial: South Florida Cricket Venue Manager
On behalf of the Indian and Indo Caribbean community in Florida, Desh Videsh Media Group would like to thank Mr. Hardial for all his efforts to bring cricket and Indo Caribbean culture to South Florida.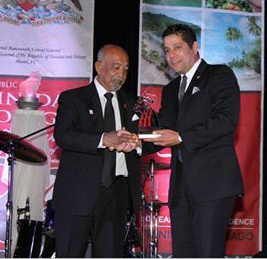 Accountant by profession, Trinidadian culture promoter, cricket enthusiast, and a born leader, Dennis Hardial was born in Brasso, Trinidad.

For many years, Dennis has been involved in cricket as the Venue Manager and Co-coordinator for several games in South Florida. Instrumental in building a $70 million cricket stadium in South Florida, Dennis is once again coordinator for the upcoming India vs. West Indies T20 Tournament in South Florida.

Dennis Hardial graduated from Open Bible School in 1974 and worked in Trinidad until 1979.  He migrated to Birmingham, England, to pursue a degree in accounting.  He returned to Trinidad where he worked as an accountant for several years. In 1988 Dennis migrated to South Florida where he held several jobs with Fortune 500 companies in the accounting field.

Dennis Hardial is a dedicated Trinidadian who has proved beyond a doubt that his organizational skills, extreme competency and honesty has earned the respect of patrons and vendors alike. He is a take charge guy who gives unselfishly of himself in any capacity that he has been placed.

In 1992, Dennis founded the South Florida Windball Cricket Association. In that year, he also organized a most successful family day with the focus being on children. He has since organized several of these events that consisted of various sports and activities to accommodate children of all ages and their parents.

From 1993 to 2009, Dennis has spearheaded yet another concentrated effort to assist underprivileged children here in the US and the Caribbean.

In 1994 Dennis became a founder member and the first president of South Florida Caribbean Cultural Coalition.
He was able to achieve his lifelong dream by being very instrumental in the success of UNIFEST '95 and '96. These festivals, which hosted approximately 5 to 10 thousand attendees, were the very first of this type, displaying food, music, entertainment and crafts from all countries in the Caribbean Basin.

In 1998, Dennis founded a non-profit organization, Caribbean National Cultural Association, to promote unity and cultural awareness in South Florida.

In 1999 Dennis, with CNCA headed a medical drive and acquired an ambulance and medical supplies that were sent to his native land.

From 1999 through 2008, the CNCA, headed by Dennis has partnered  with The City of Lauderhill and Lauderhill Mall to present Unite-A-Fest in Broward County, this festival is one of the most effective cultural showcases of  the Caribbean people. During these years these incident free festivals have grown to accommodate over 40,000 people from various ethnic origins as well as Americans.

Dennis continuously strives to add to his portfolio and once again from 1999 to 2008 has presented yet another successful event Trinidad and Tobago Multicultural Day in commemoration of Trinidad and Tobago Independence. This event draws a crowd of over 20 to 25 thousand people.

In 2001 Dennis was the chairperson of A.F.R.E.E America, which raised over $8,000 to help the victims of the September 11th disaster.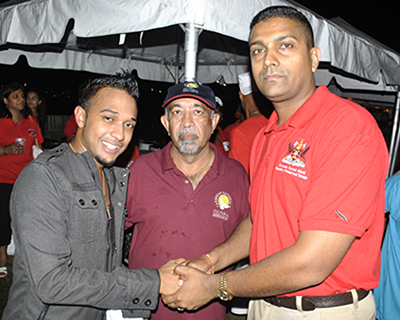 In 2002 Dennis took a delegation to Trinidad that included the Mayor and Vice-Mayor of Lauderhill and other City and County officials to learn and understand how cricket is played and run by officials. From that trip came the new cricket stadium. The Twining of Chaguanas and Lauderhill was achieved. This was achieved and completed in December 2010.
In 2002 Dennis was very instrumental in working with the City of Lauderhill and Broward County Commissioners to have the new Cultural Center/Cricket Stadium built.
In 2002 Dennis presented the very first Broward Carnival, this incident free event brought 25 to 35 thousand guests many of them were from out of state and out of country. Again in 2003 Broward Carnival was held with much more attendance as people were very impressed with the first one.
Dennis has received several proclamations and awards and can be commended highly for the Cultural Diversity Award that was awarded to the City of Lauderhill in 2005.
For all is hard work, the City of Lauderhill named June 9, 2008, "Dennis Hardial Day."
In 2012, Dennis was the Event Coordinator for the Digicel West Indies vs. New Zealand game and Trinidad vs. Jamaica game at the Central Broward Regional Park. In 2015 and 2016, Dennis was the Event Coordinator for the West Indies Legend game.
In 2016, Dennis was appointed Venue Operation Manager for the CPLT20 games.