Desi TV Duniya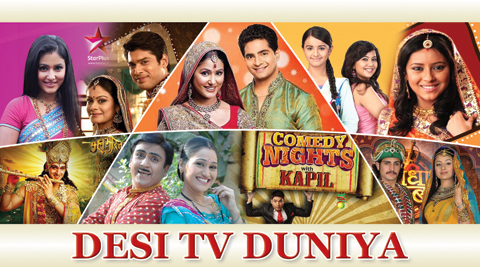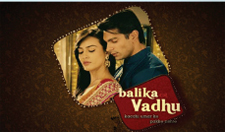 Gopal brainwashes Nandu on Balika Vadhu
Colors' television show Balika Vadhu is all set to gear up with a high power drama to keep audiences glued to their screens. On one hand, Amol will be able to stand on his feet while Gehna will finally marry Niranjan; unfortunately, Nandu will oppose it. Sources say that Anandi's car will be locked by mistake, and will be about to hit little kids the moment she steps out. Suddenly, Amol rushes towards the car to save his mother, even though earlier he couldn't stand on his own feet. Also, Gopal will brainwash Nandu about his mother leaving him . This makes him worried and he tries to stop his mother from going to Niranjan's house.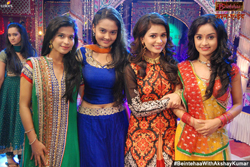 Devyani doubts Anushka
Nikki pitches a manipulative plan to show Devyani that Anushka and Rajat are getting close to each other behind her back. She sends Devyani off to the market while Minti sends Rajat to fetch a cylinder from the Shastri house. In the store room, Anushka accidently bumps into him. As Devyani returns from the market, Nikki brainwashes her against Anushka. Also, Anushka and Rajat realise that they have been locked in the storeroom. Nikki reveals the incident to Devyani and calls the rest of the family. Shastriji is immediately called for to look into the matter. Watch Shastri Sisters on Colors to learn more!
Harshad Chopda: The New Food Delivery Guy
While the cast and crew of Humsafars, a 4 Lions Films show were shooting and fighting hunger pangs on their Kanjurmarg set, Harshad Chopda become the saviour for the team. He ordered enough food for everyone present on shoot and fondly took the job as delivery boy to personally hand food packets to the cast and crew. This sweet little gesture instantly touched everyone's heart and an anonymous actor went on to express that Humsafars is truly a house of positive people, who get along extremely well. Also, he appreciated Harshad's ordering treats and handing them over personally with a big smile.

Esha Deol joins Roadies
Raghu Ram and Rajiv Laxman have been ousted from the reality television show Roadies, while Esha Deol is making her television debut as one of the judges on the show. A channel source reveals that Raghu's anger management issues and mood swings were trouble for everyone on set, which led the channel to take such a stern measures. Also, Esha Deol was chosen as a judge as she bears a no-nonsense image and doesn't get carried away with emotions. After being contacted, Raghu confirmed he is no longer a part of the show, but he was taken aback by the rumor. Rannvijay will continue to host the upcoming Roadies.