Desi TV Duniya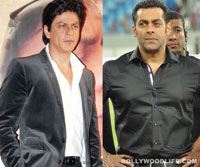 Who Is The Big Boss – SRK or Salman Khan?
The much hyped reality showBig Boss is ready to roll over for another dramatic season. What is dramatic to watch for this time is not the participants, but the host. Big Boss has been synonyms with 'Bhai' (read: Salman Khan) as he hosted 3 of the 6 seasons aired to date. Rumors say all that is about to change as SRK may be hosting the 7th season of this thrilling reality show. So, while Salman Khan fans are going to be really unhappy, SRK fans are going to be ecstatic. This is no war between the two titans. Salman has opted out of the show due to a busy schedule and tight juggling between movies and health checkups. Stay tuned for a confirmation from the producers of the show.

Gaurav from Uttaran Fame Ties the Knot
Actor Gaurav S Bajaj is all smiles as he gears up to tie the knot with SakshiShorwani this coming December. T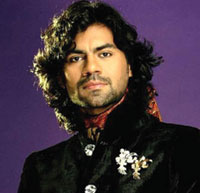 he actor from Uttaran fame says that his fiancé, Sakshi, also hails from Indore, his hometown. Currently, she is studying for a Bachelor in Business Administration and interior designing. He says that he fell in love with her because she came across as a positive, straightforward, genuine and understanding girl. Although the couple's lifestyles differ, he feels they are compatible. For instance, Gaurav is thoroughly non-vegetarian while Sakshi has become a vegetarian. He says that she is cool about it and does not mind cooking his favorite dishes for him. Although the couple seems lovey-dovey, theirs is not a true love marriage. The actor's parents had a love marriage and everyone expected Gaurav to follow the trend, but Gaurav is too introverted once stated the only lady he would ever love before Sakshi came along is his mother. The actor will soon be seen in Kaisa Ye IshqHai…AjabSa Risk Hai.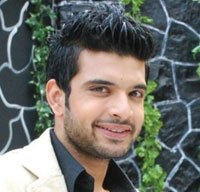 Karan Kundra Gets a Wild Card Entry in Jhalak
The young television star turned actor Karan Kundra is speculated to be in JhalakDikhhlaJaa's next season scheduled to air soon on Colors. The actor is busy shooting for VikramBhat's film. He has signed up for three films with Bhat, one of which marks his debut into Bollywood. Karan is keen on being a part of this amazing dance show, but has a problem with the dates. So the actor along with the channel and production house came up with a smart way out of this dilemma. Rumors say that the actor may be brought into the show as a wild card later. This way, everybody wins.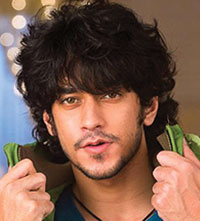 Rishabh volte-faces after saying QuboolHai
Ayaan, played by RishabhSinha from QuboolHai, is reported to have volte-faced after saying QuboolHai to the channel and production house. He supposedly signed an exclusive contract as per which he could not take up any other offer for a specific period. However, Rishabh did not keep his words.This unprofessional behavior has attracted a legal notice from the channel and production house of the show. Although this is not new in the industry, such unprofessionalism at a time when his debut show in its peak stages does not bode well for his future.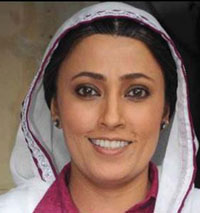 Offers Lined Up For MeghnaMalik
MeghnaMalik became a household as Ammaji from Na AanaIss Des Laado on Colors. The power packed actress gave a stunning performance and took television acting to the next level. Post Na Aana's closure, the actress is still flooded with offers. Malik will be seen on the reality dance show JhalakDikhhlaJaa's upcoming season. Ravi Ojha too has approached her with his next show on Life OK. With so many projects down the line,Meghna is sure to make a grand come back.