Destination Wedding FAM Trip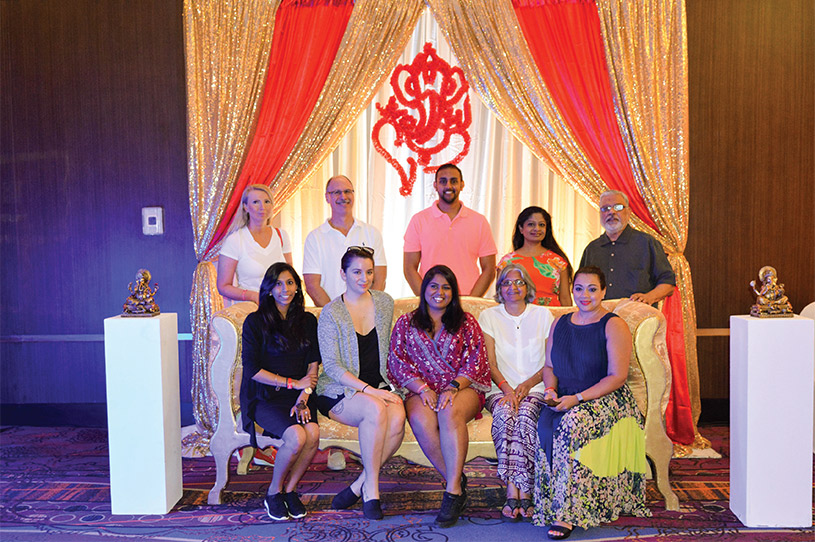 Destination Mexico:
Wedding Vendor FAM Trip
In America over two million weddings happen each year! That's a great deal of eager brides and grooms tying the knot. Did you know that one out of four of these couples are choosing to pack their bags, grab their passports, and travel to a destination location for their big day?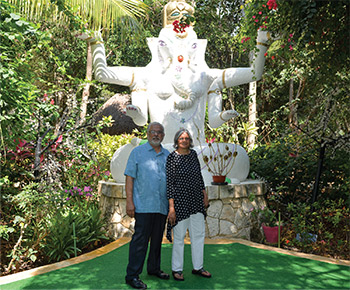 Wedding trends come and go, but destination weddings are here to stay! Statistics show that over the past decade destination weddings are becoming increasingly popular.
Not only are couples able to create a unique and memorable experience for their guests, but destination weddings have also proven to be more cost effective than a traditional local wedding. On average, a destination wedding tends to cost around 30% less than a wedding held in the States.
Cancun, Mexico is one of the most popular locations chosen by couples residing in the United States for their big day. Offering stunning ocean front views, perfect sunny weather, charming hospitality, and affordable all inclusive resorts, it is no wonder why Cancun is a leading destination for romance travel.
Resorts in the Cancun/Riviera Maya area are fully prepared and proven to execute South Asian weddings. Many companies have made sure that sales teams, caterers, and staff have undergone specific training and certification processes in order to execute Indian weddings of different religions, ceremonies, and specific needs for Indian guests.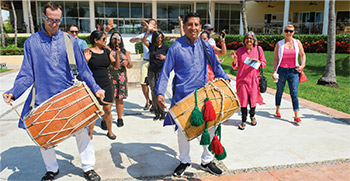 This was the main focus of our familiarization trip that we went on in this April. Jack Benoff of Vacationeeze graciously hosted us at Events by C along with six other top South Asian wedding industry professionals from across the country to visit the top resorts in the Cancun/Riviera Maya that have proven to successfully execute South Asian Weddings.

With the guidance of Jack and various resort representatives we discovered all that there is to offer for our future brides and grooms to bring your dream destination events to full bloom!
Each resort offers its own set of charm and perks for hosting you and your family on your most special day.
Resort Visited
Dreams Playa Mujeres, Now Jade Resort (AM Resorts Collection)

• True Ocean Views (Now Jade),
• Luxury Inclusive Experience
• Swim Out Suites,
• Free Aniversary Nights,
• Family Friendly with Adult Only Section

Grand at the Moon Palace Palace Resorts

• Modern Luxury
• Many wedding venue options on site
• Stunning Lobby and Spa
• Many dining/entertainment opportunities
• In House Indian Catering

Hard Rock Cancun and HR Riviera Maya

• White Sand beaches with a cosmopolitan flare
• Huts on the Beach -RM
• Entertainment Options
• Family Friendly/or Adults only

El Dorado Casitas, Azul, Generations, Lomas Wedding Group
• True Mexican Flare
• Gourmet Inclusive Experience
• Family Friendly/or Adults Only
• Swim out suites
• Casitas – Private Exclusive Luxury
• Generations – Luxury for all ages Infant-Elderly
• In house Indian Catering