DJ Play That Song:
DJ Play That Song:
Choosing an Entertainment
Vendor for Your Wedding
By Rina Shah, The Arpan Group
Factors to Consider
Selecting an entertainment provider for your wedding or events is much like choosing a venue or caterer. Price is certainly a factor, but so are the firm's reputation, work ethics, and music selection. Firoz Dudha, owner/DJ of Dudha Productions also stresses the need for compatibility with his clients. "I will be the first to tell my clients that I may not be the best fit DJ for their event. It's important for me to pass that client to a DJ who would be a better match."
Many entertainment vendors now offer a range of services from dance floors, lighting, live entertainers, and emcee services, so carefully consider your specific needs when narrowing your list.
Budget: This is something to consider for all your vendors, and the entertainment provider is no different. Consider the number of events for which you need a DJ and Emcee. Do you need special lighting for any events? A dance floor? Want special effects like monograms? Be sure to sure to consider all details when reaching out to potential vendors for a quote.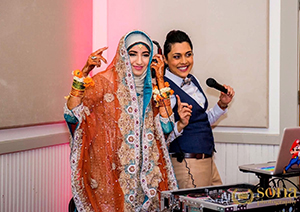 Reputation: Experience is a key factor when selecting your DJ. There is nothing worse than an empty dance floor! Dudha explains that experience "should be the most important factor, not how long they have been DJing, but their experience with handling a crowd, and experience with the style of music required for each event." Word of mouth referrals, references, and personally witnessing the DJ in action will give you a sense of their style and personality.
Professionalism: Of all your vendors, the DJ is one that needs to be in tune with event schedules and timing of entrances and performances. Khan stresses that "organization is a key factor – your dj will not only organize your event with you, but also keep in touch with your vendors to ensure a smooth, timely event. [And] your DJ needs to maintain a professional presence at all times from volume, language and proper decorum."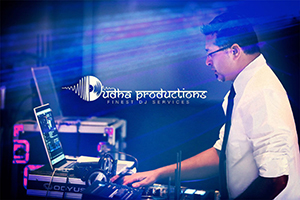 Music: Check with your DJ on the available music collection. If you have a specific playlist in mind, the DJ will need to be sure all tracks are available. Also, ask that the music collection is current and includes wedding favorites. If you have a preference on whether guests can make song requests, check with the DJ on how he/she will handle the requests.
Prepare for Your First Meeting
As with all vendor meetings, be prepared to share your thoughts on what entertainment needs you have for your wedding events. On mehndi night, simply playing background music may suffice, while your reception needs may be more involved. Whether you have specific playlists or programming in mind or just a general idea of the type of music you like, be sure to ask questions and get ideas from your
entertainment vendor. Khan advises couples to " … make sure to have all details ready about your event to share. And never be afraid to ask questions."
Attention to detail goes beyond just the first meeting. Ask your entertainment vendor how they will communicate with you throughout the process. Will the DJ surprise you on your big day or will they reach out closer to your event to set a timeline and narrow selections? Dudha likes to reach out to clients one and half months before their event. "I help them with music selection, itinerary timeline, and understand their playlist. [This gives me time to] mash up a custom mix for the Bride and Groom's reception entry." Getting to know your entertainment vendor has advantages so they truly understand your style and needs for your events leaving you more time to enjoy your wedding day … and dance your feet off!
Favorite Wedding Moments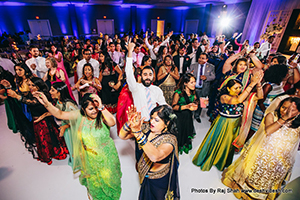 The experts share the latest in music trends and what they're listening to now (when they're not catering to the requests of brides and grooms!).
Dudha: There have been so many events with special moments, but it's always amazing when you see the bride walk down the aisle. I realize that one day I will walk my own daughter down!
Khan: My favorite weddings are mixed culture weddings … I must say nothing is more beautiful when two cultures mix. Every single moment of weddings are my favorite, but one in particular is when I get my bride and groom behind the booth and they DJ with me. Also, feeling a sense of togetherness from my crowd is the most uplifting feeling!
Featured Experts
Special thanks to the experts who contributed their advice for planning wedding entertainment.

Dudha Productions
Firoz Dudha, Owner/DJ
www.dudhaproductions.com
Tel: (727) 418-8498

DJ Sumi Services
Sumaira Khan, Owner/DJ
www.djsumiservices.com
Tel: (407) 952-5903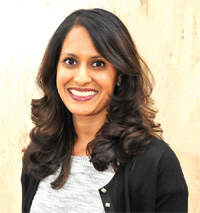 About the Author
Rina Shah is the CEO and founder of The Arpan Group, a boutique ad agency and public relations firm that specializes in capturing untouched ethnic markets. From press releases and media kits to marketing materials and by-line articles, The Arpan Group customizes solutions based on the client's needs. Based in the Bay area, The Arpan Group works with clients across the US. For more information, visit www.thearpangroup.com or call (703) 651-6670.