Dr. Kiran Patel: Brand Ambassador of India By Raj Shah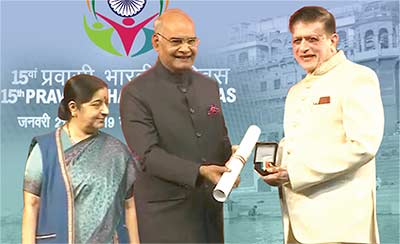 A cardiologist, businessman, philanthropist, loving husband, caring father, and helpful friend, Dr. Kiran Patel (fondly known as Dr. K) is all this, and much more. One of the prestigious awardees of the 2019 Pravasi Bharatiya Samman Award, Dr. Patel grew up in Zambia, studied in Britain, got his medical degree in India and began his journey as a cardiologist in the United States.
Born to Indian parents in the era of racial segregation in Zambia, life was never easy for him. He had to travel almost 50 miles to go to school, as there were no schools for non-whites in his town. Dr. Patel met his wife Pallavi, also a medical doctor, when he was studying in India. After completing their medical education, the couple moved to the U.S. in 1976.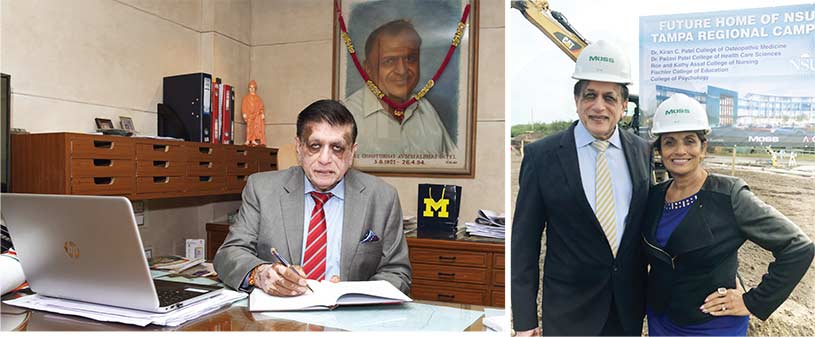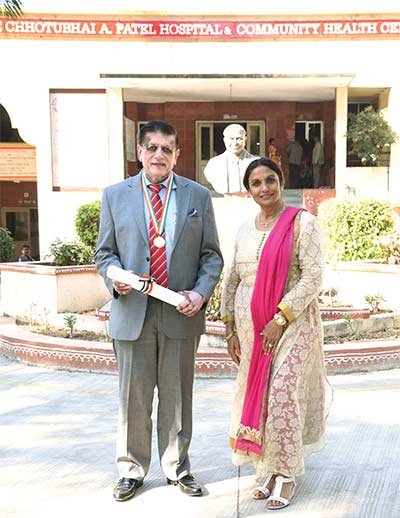 A savvy entrepreneur from the start, Dr. Patel created a network of physicians with different specialities. He went from being a cardiologist to a businessman when he took over a small health insurance company and turned it into a billion-dollar company. In 1992, he bought the struggling health maintenance organization, WellCare, and by 2002 the company had a revenue over $1 billion with more than 450,000 members and over 1,200 employees. In an interview, Dr. Patel once said, "I'm a risk taker and a 90 miles per hour guy, always pressing the accelerator." A board-certified cardiologist, Dr. Patel is the Chairman and President of Freedom Health and Optimum Care.
Together with his wife Dr. Pallavi Patel, they began Drs. Kiran and Pallavi Patel Family Foundation, which actively works in the areas of health and education. They have donated over $250 million to start and fund several humanitarian projects (primarily schools and hospitals) in North America, India and Zambia. From construction of hospitals to research on HIV/Aids and diabetes, the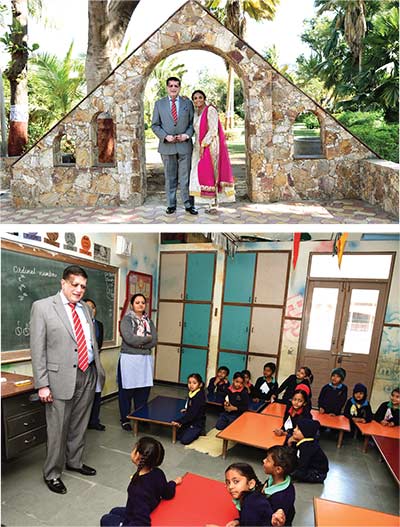 Patels have undertaken many initiatives to improve healthcare access in rural India. Dr. Patel has also helped raise funds for relief efforts after natural disasters, including the 2001 Gujarat earthquake and recently flood relief for victims of Kerala state by sponsoring the A.R. Rahman concert in Orlando.
The billionaire businessman announced his commitment to donate $200 million to Nova Southeastern University in Florida last year, making it the largest amount donated by an Indian American in the U.S. He has received many prestigious awards and honors such as the Ernst & Young Entrepreneur of the Year Award for the Southeast United States, Lions Clubs International Academy Award for Humanitarian Service, Community Leader Award-Community Development Corporation of Tampa, and Jefferson Award for Public Service-National Media Award. In 2007, he was honored with the "Glory of Gujarat" award. In the same year, he also received the Ellis Island Medal of Honor for Exceptional Immigrant Patriots. This year at the 15th Pravasi Bharatiya Divas Convention held in Varanasi, Uttar Pradesh, he was awarded the Pravasi Bharatiya Samman Award in the field of medical science.
One behalf of the entire Indian community and Desh-Videsh team, I would like to congratulate Dr. Kiran Patel on receiving this prestigious award. I also would like to take this opportunity to thank him and his wife Dr. Pallavi Patel for everything they have done, not only for Indian community all over the world, but also for those in our local communities.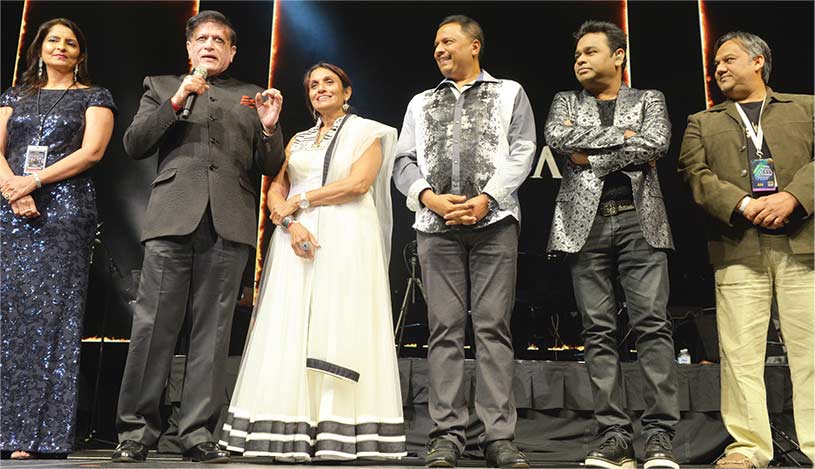 Cardiologist In The United States
Pravasi Bharatiya Samman Award
Chairman And President Of Freedom Health And Optimum Care
Drs. Kiran And Pallavi Patel Family Foundation, Which Actively Works In The Areas Of Health And Education
Primarily Schools And Hospitals In North America, India And Zambia
2001 Gujarat Earthquake
Flood Relief For Victims Of Kerala State
A.R. Rahman Concert In Orlando
Nova Southeastern University In Florida
Lions Clubs International Academy Award
Community Leader Award
Jefferson Award For Public Service-
National Media Award
Glory Of Gujarat Award