Educational Resources for Children and Families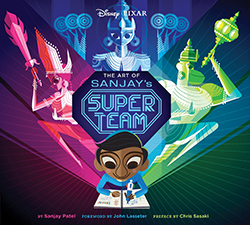 Sanjay's Super Team
A Pixar Short Film by Sanjay Patel

In "Sanjay's Super Team" accomplished artist Sanjay Patel uses his own experience to tell the story of a young, first-generation Indian-American boy whose love for western pop culture comes into conflict with his father's traditions. Sanjay is absorbed in the world of cartoons and comics, while his father tries to draw him into the traditions of his Hindu practice. Tedium and reluctance quickly turn into an awe-inspiring adventure as the boy embarks on a journey he never imagined, returning with a  new perspective that they can both embrace.

Patel has also written and illustrated The Little Book of Hindu Deities, Ganesha's Sweet Tooth, Ramayana – Divine Loophole, and The Big Poster Book of Hindu Deities. Learn more: http://www.gheehappy.com/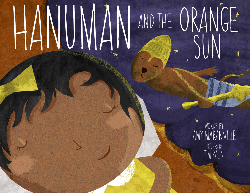 Bharat Babies
Recognizing the need for age-appropriate and developmentally sound books about Indian heritage, Sailaja N. Joshi founded Bharat Babies in 2013. The publishing company works continually with authors and illustrators to design and produce developmentally appropriate books that tell the stories of India's heritage and traditions for children from birth through elementary school. Now available: Amal's Eid, Amal's Ramadan, Ganesh and the Little Mouse, Hanuman and the Orange Sun, Let's Celebrate Diwali, Padmini is Powerful, and Sarla in the Sky (pre-order). Learn more: www.bharatbabies.com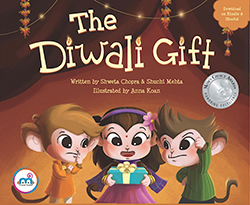 3 Curious Monkeys
Inspired by Mahatma Gandhi's 3 wise monkeys, founders Sweta Chopra and Suchi Mehta created fun and relatable characters- Suno, Dekho, and Jaano – to encourage kids to listen, observe, and learn more about Indian culture so that they embrace their identity instead of shying away from it. Through age- appropriate cultural books, toys and app, children can build self-confidence and a strong sense of identity.
Learn more: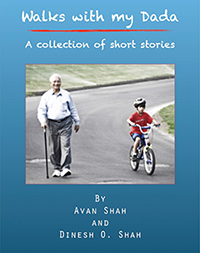 Walks with my Dada: A collection of short stories
By Avan Prerak Shah
This compilation of short stories has been passed on generation to generation and written in the words of Doherty Middle School (Andover, MA) seventh-grader Avan Shah and his grandfather, Dinesh Shah, retired professor at the University of Florida in Gainesville. All proceeds from book sales will be donated to North South Foundation (http://www.NorthSouth.org).
From the author Avan Shah: "This children's book contains 14 stories that were told to me by my Dada, which means grandfather in my language. These stories are from his childhood in India. Many of these stories were told to him over 70 years ago and he still remembers them like it was yesterday. When my Dada and I would go for our evening walks, I would be excited to hear a new story each time. Many of his stories included animals that have to solve a problem by finding a clever solution. At the end of the story, my grandfather would have me summarize it and find the moral of the story. These morals have taught me different types of lessons and have helped me learn what is right from what is wrong."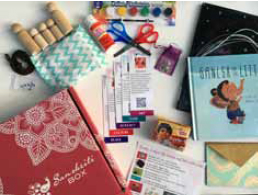 Sanskriti Box

Sanskriti Box is a service that delivers children's story books and activities every month from South Asia's vibrant culture for a family learning experience. Each month, subscribers
receive a combination of items hand-selected to teach children about culture and life in South Asia. Standard boxes include two books, five educational flash cards, cookies, a craft kit and charm. Holiday Boxes substitute a book to provide supplies to celebrate the holiday in their signature mendhi box. One-time boxes are also available.