Eid Ul Fitr celebrated across India
Eid Ul Fitr, which marks the culmination of the holy month of Ramzan, was celebrated across the country on 7 July.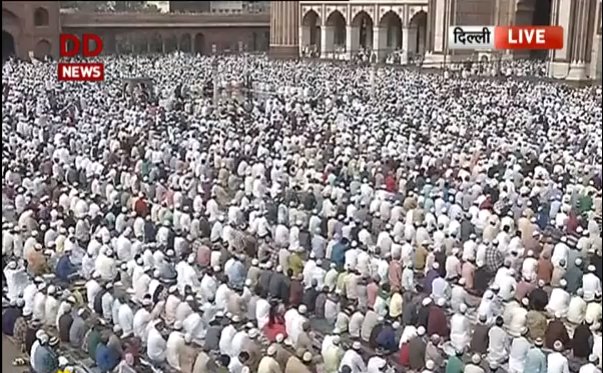 The festival was , however celebrated in Kerala and Jammu and Kashmir on Wednesday.Ramzan, the ninth month of the Islamic lunar calendar, is observed as a fasting period by Muslims world over who abstain from food and water during the period between sunrise to sunset.
The President, the Vice President and the Prime Minister greeted people on Eid.
PM Modi also conveyed Eid greetings to various leaders in India's immediate and extended neighbourhood. He made greeting phone calls to Pakistan Prime Minister Nawaz Sharif, King Salman of Saudi Arabia, the Crown Prince of UAE, the Emir of Qatar, President Rouhani of Iran, President Ghani of Afghanistan, , Prime Minister Sheikh Hasina of Bangladesh and President Yameen of the Maldives.