Eight Diwali Traditions, Apart from Sweets Everyone Should Know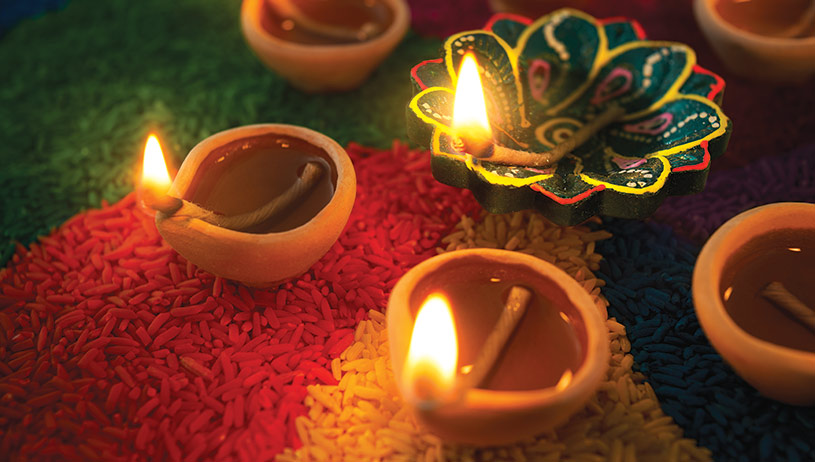 Eight Diwali Traditions, Apart from Sweets Everyone Should Know
Diwali, a religious festival celebrated by many faiths, including Hindus, Jains, Sikhs, and others around the world, is also known by many as the Festival of Lights. This year, Diwali falls on October 19 as the festival is celebrated in the Hindu month of Kartika which usually occurs during October or November on the new moon.
As one of the most famous festivals in India, Diwali has a historical significance and celebrates Lord Rama's return to his kingdom, Ayodhya, after a 14 year exile. Having defeated Ravana before his return, the people of Rama's kingdom lit lamps to celebrate his homecoming and the triumph of good over evil.
Since then, Diwali is celebrated with pomp in India as well as in the US, Guyana, Trinidad & Tobago, Mauritius, Malaysia, Nepal, Singapore, Sri Lanka, Myanmar, Fiji, among other countries. Earthen lamps and lights light homes, shops, temples, markets and streets to remove evil and welcome the Goddess Lakshmi.
All year long, people look forward to the festival. Children especially wait for Diwali eagerly, especially in India where school children are given vacation time.
The significance and history of Diwali are important for children celebrating around the world to understand – and it is a great reminder for adults as well!
Cleanliness
Diwali is a time when people become busy with activities like shopping, cleaning, and traditional religious rituals. Preparations often begin one month in advance to set a festive mood for the family.
Houses are painted and unused items are donated or thrown away. The story goes that Goddess Lakshmi only visits those homes that are sparkling clean. Many also pray her for wealth and wisdom. Lord Ganesh is also prayed to during the festival for welfare and prosperity.
Once the cleaning is done, homes are decorated with lights, torans (marigold flower garlands) are hung in the main door, and rangolis (with colored power and even with flowers) are drawn.
Be sure to involve children as you maintain family traditions and attend Diwali events – even better, create some new rituals special to your family! As children begin to understand the meaning and stories behind Diwali, the festival becomes even more special for them.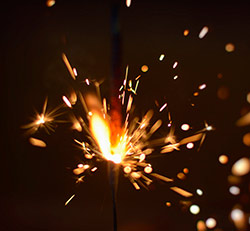 Fireworks
Long before, the lighting of lamps and stringing of lights was the main attraction of Diwali, but now the festival isn't complete without handheld sparklers and fireworks. Be sure children are taught safe use of the firecrackers.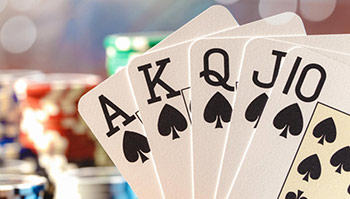 Gambling
Gambling is a part and parcel of the Festival of Lights. In this light, games and gambling can be fun when played for tradition and to have fun. Some favorites include teen patti (three-card brag), blackjack, and poker. Parties usually begin late in the evening around 10pm and are hosted in bungalows and farmhouses and continue until the wee hours.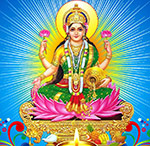 Five Days of Festival
Diwali is a five-day festival in India. Dhanteras is the first day of Diwali, when people believe it is auspicious to buy gold and other things like utensils for the house), then comes Choti Diwali or Naraka Chaturdashi, and the third (also the main day) is when the Lakshmi Puja is performed at home. The final day of Diwali is Govardhan puja also known as Bhai Dooj when sisters put tikas on their brothers' foreheads.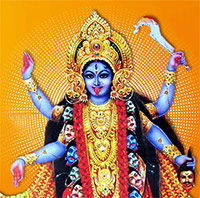 Celebrations in South and East India
In Southern India, people celebrate the victory of Lord Krishna over Narakasura, whereas in the Eastern areas like West Bengal, the Goddess Kali is worshipped as she defeated Bakasura, a demon. In Bengali tradition, it is mandatory to eat something called the Choddo Saak (14 types of leafy green cooked together) on the day before Kali Puja or Diwali. It is believed that eating the particular dish, keeps the evil spirits away. Rituals differ from region to region, but overall, Diwali is time for celebration of good over evil.
Shopping
Markets and malls are abuzz during the festive season as Diwali is not complete without shopping. The frenzy begin much before the festival when people buy diyas in a variety of shapes, sizes and decorations. On Dhanteras, people indulge in buying gold, silver like coins and other metals and utensils. It is also a time for promotional offers on everything possible from a sleek gadgets to cars, furniture, clothes, investments and gift items.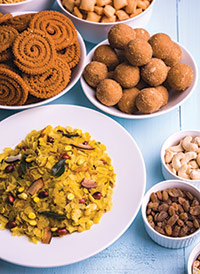 Sweets and Snacks
No Indian festival is complete without sweets or mithai. Different states in India have a specialty made for Diwali. Besan Ladoos (chickpea flour laddos), mawa kachoris (thickened milk), chirote (crisp fried sweet), barfi (rectangular shaped sweets), karanji or gujjias, gulab jamun, puran poli (flatbread made with chickpea flour, jaggery, cardamom and nutmeg) and gajar ka halwa are some of the sweets that are made during Diwali.
Savouries in the form of samosas, kachoris, tikkis, pakoras, mathiyas, dahi bhalla, etc. are also made as too much of sweet can cause toothache! All households get down to making mithais and savouries or namkeen to be distributed to neighbors and served to guests.
Gifts
Gifts form an integral part of Diwali celebrations. During this time of the year, people exchange gifts with family, relatives, friends and acquaintances, following time old traditions. At Businesses and organizations, employees as well as clients are given gifts before Diwali.
Mostly in keeping with tradition, a box of sweets or mithai is gifted. However, now there are a plethora of options to choose from like food baskets combination, dry fruits, electronic appliances, and even customized gifts.
Diwali is all about people from different communities and religions coming together to celebrate with joy and verve. A vibrant festival where there is lot of food for everyone to share and camaraderie to go around, there is no doubt why Diwali is much awaited all year.