Exploring India: Following the Path Less Traveled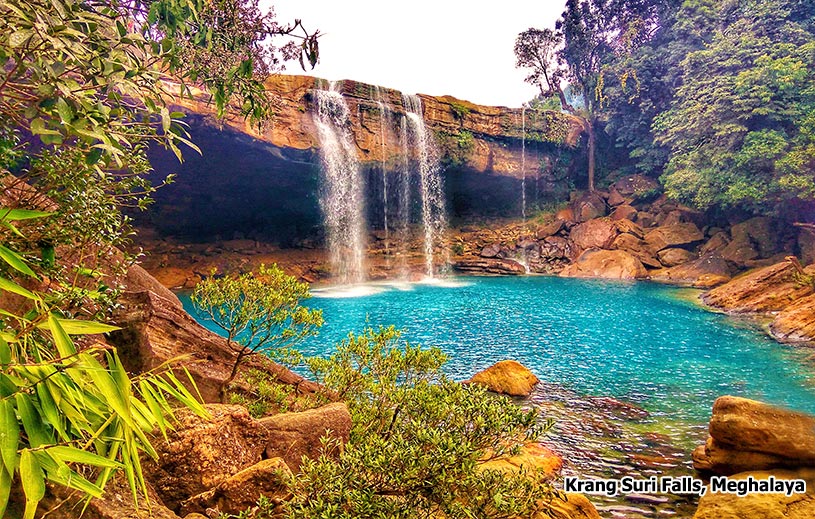 Exploring India:
Following the Path Less Traveled
Many visitors, when they first come to India, have a specific itinerary that often includes the larger cities and the famous landmarks in them. They take a few official tours, venture out of their hotel to "get the local color," and then they return home to tell their friends that they "saw India."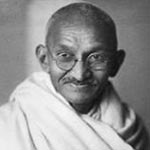 Mahatma Gandhi said that if you want to know the real India you must go to the villages.
There is some truth to that. The remote areas of the country are to some extent still shielded from the negative aspects of modernism. Of course, you don't want to miss marvels like the Taj Mahal, but India has much else to offer and, if you have the time and the inclination, you should swing around to get some authentic desi experience.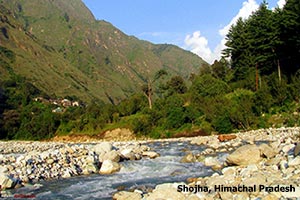 Shojha, Himachal Pradesh
A tiny, peaceful village in the Banjar Valley that is included in the Great Himalayan National Park, Shojha is a great place to relax and introspect. Stroll amidst the deodar cedar forests and the verdant meadows. Spend time bird-watching or discovering the incredible plant variety. Visit one of the old temples, made almost entirely of wood. The weather is pleasant from April to June, but winters can be extreme.
Tirthan Valley, Himachal Pradesh
Dotted with picturesque hamlets, amidst deodar cedar forests, apple orchards, and terrace farms, with the snowbound Himalayan range in the backdrop, Tirthan Valley is a beautiful choice for a hideaway. Trek along the Tirthan river, visit the Serolshar and Parashar Lakes, and stop by villages like Nagini and Ghushai.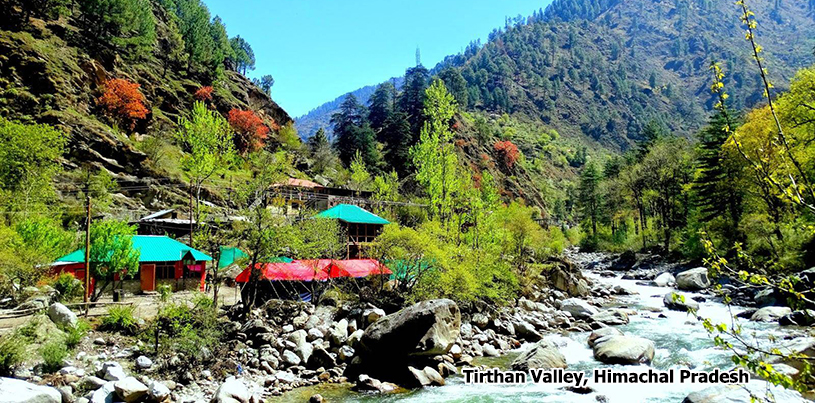 Mawlynnong, Meghalaya
Located in the East Khasi Hills, Mawlynnong, is renowned for its cleanliness. In 2005, it was acknowledged as the "cleanest village in India," and for the Living Roots Bridge, formed entirely from living tree roots. Experience community living in the village and look for tree-hanging orchids in the scenic forest around it. There are many waterfalls and streams, surrounded by lush greenery, and even some incredible caves.
Visit these locations without a tight schedule. This way, if you hear about some extraordinary place from the locals, you can pivot about and go there. Don't make travel a matter of ticking off destinations. Enjoy the nuances of the moment, to paraphrase a cliché. Get in touch with India and with yourself too.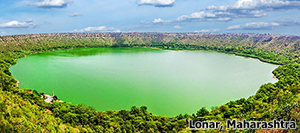 Lonar, Maharashtra
Lonar, a small town in Maharashtra's Buldhana district, is famous for its saltwater lake, formed by a meteorite hit in the Pleistocene Epoch and reportedly the only one of its kind in the world. The lake is 6,000 feet wide, with a depth of 500 feet, and is surrounded by a panoramic landscape, rich in some incredible flora and fauna. Visit the nearby Gomukh and Daityasudan temples, and spend time trekking in the surrounding hills.
Posted on: 11-2-2018 by: Deshvidesh