Famous Indian Classical Music Duo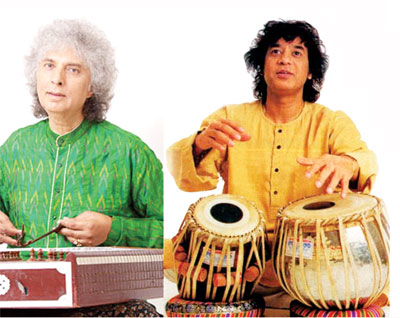 For ages, Indian culture has been intensely enriched with art and music. Time to time, this culture has gifted us with legends. Indian classical music is one of the oldest known music forms for the last 3,000 years. It originated in the era of Vedas and still rules the hearts of many. This enchanting music touches the souls of many, which is one contributing factor to its popularity. Mesmerizing people all over the world,this form of art traveled from east to west during the 1960s and 1970s. Contemporary performers of Indian classical music do not only entertain, but create a spiritually blissful ambienceand bring solace to many. The roots of this music are religious, and the beauty of this music is that it has no notations or sheet music, but a chela (disciple) is trained by his guru (teacher) over a long period of time. Indian classical music is further recognized as Hindustani music (originating from North India) and Carnatic music (originating from South India). Hindustani music has a great influence of Persian music whereas Carnatic music has preserved its traditional originality. Over the decades, Hindustani musicians have gained international fame and popularity and quite the global audience. If we talk about global fame, there are many names that come to mind. Among them include Pandit Shiv Kumar Sharma and Ustad Zakir Hussain, who have both been creating wonders and ruling the hearts of many for years now.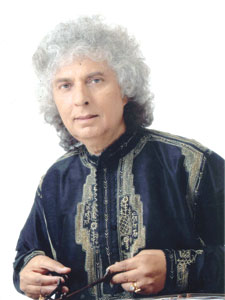 Pandit Shiv Kumar Sharma, a living legend, is a unique artist in the world of contemporary classical music. He is the son of great artist, Pandit Umadutt Sharma, and was born on January 13, 1938 in the states of Jammu and Kashmir. He started with his training from his father at the age of five, but he eventually received training on the santoor, a classical folk instrument. He re-engineered the santoor and has single-handedly made the instrument popular worldwide. His first performance was in Mumbai in 1955 when he collaborated with many other classical musicians performing and gaining fame not only in India, but also globally. Pandit Shiv Kumar Sharma and the santoor are synonymous. The shimmering sounds played on santoor with his magical fingers appeals to everyone. His music is a kind of meditation that creates a spiritual bliss to its listeners. He has composed music for various hindi movies in collaboration with Hari Prasad Chaurasia. Touring all over the world and showering the magic of his music, he has gained a large global following and has also been honored as a citizen of Baltimore, Maryland. He performs many concerts in the United States and the United Kingdom and has acquired a lot of awards including the Padam Shri Award (1991) and Padma Vibhushan Award (2001). He has fulfilled his father's aspiration and cultivated the art of the santoor to his son Rahul.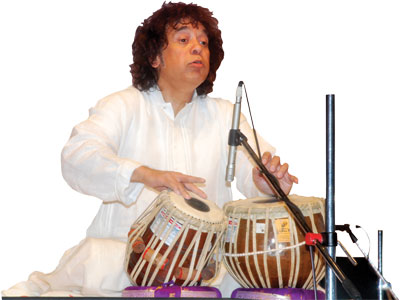 A tabla maestro, Zakir Hussain, is another admired name in the realm of Hindustani classical music. Born on March 9, 1951 to the legendry Ustad Allah Rakha in Mumbai. He mastered the art of percussion at a very young age and began touring at the age of 12. He traveled to the United States in 1970 and thus, began his international career performing 150 concert dates within a year. His first solo release was in 1983. Later, he began to fuse western and Indian music together revolution-izing Hindustani classical music. Many western musicians sought collaborations with him, and he continued to fascinate audiences in foreign lands. He gained fame as a famous Indian tabla player, musical producer, film actor, and composer. Spreading the magic of his tabla, he has traveled around the world gaining international popularity. He has been honored with an Indo-American award and a Grammy for "Best Contemporary Music album" in collaboration with Mickey Hart. Apart from this, he has been honored with an endless number of both national and international awards making him a heartthrob for music lovers.
Stalwarts Pandit Shiv Kumar Sharma and Zakir Hussain have been spreading the magic of their contemporary music for the last 40 years as collaborators. A pioneer musician, Sharma has mesmerized audiences with abundant, shimmering sounds from his santoor for over 50 years. Hussain, whose incredible beats have brought him to the forefront of Indian classical music, has gained international fame by means of his unique performances. Their soulful performances bring solace to their audience. Both of them have wonderful stage chemistry, and they have been performing in jugalbandi and symphony in India as well as in other countries while sharing their bliss with the people. Enchanting people globally with their contemporary music, they have created history in the realm of Indian classical music. On January 15, 2013, they celebrated 40 years of their jugalbandi, and together they have many scheduled concert dates in the coming future.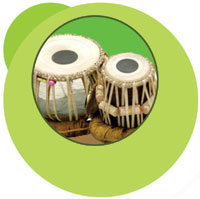 Maestros In Concert
Featuring Pandit Shivkumar Sharma & Zakir Hussain
Thursday, April 4, 8PM Tickets $30-$10
Considered a chief architect of the contemporary world music movement, percussionist Zakir Hussain performs in Maestros in Concert featuring Pandit Shivkumar Sharma, a world-renowned Santoor (Indian folk instrument) player. The preeminent classical tabla virtuoso of our time, Zakir Hussain delivers brilliant performances that have established him as a national treasure in India and easily one of the world's most esteemed and influential musicians.
For More information, please visit http://www.smdcac.org/