Franchising – Most Popular among people from the Indian Subcontinent
Did you know…
Franchising has been providing business opportunities for more than 150 years–and is part of this country's blueprint for growth.
From 1974 to 2008, Subway has franchised over 22,200 locations in the U.S.
Franchised businesses supply an annual payroll of $278.6 billion–or 5.3% of all private sector payrolls in the United States (source: IFA, www.buildingopportunity.com).
More laid-off professionals are considering buying a franchise to achieve financial independence.
Franchises are excellent ways for women to find a business that fit their needs–like less risk, less upfront financial capital or greater time flexibility.

The Top 10 U.S. Franchises are: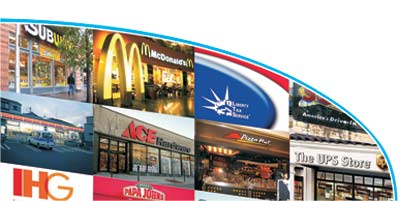 Subway
McDonald's
Liberty Tax Service
Sonic Drive In Restaurants
International Hotels Group
Ace Hardware Corp.
Pizza Hut
UPS Store/Mail Boxes, Etc.
Circle K
Papa John's Intl, Inc.
Close behind are many other franchises, including more fast food restaurants, plus hotels and fitness places and other areas of business, including educational/training centers. If you have thought of buying a franchise, it has many advantages, but it must be the right thing for you. If it is a business you can run from your home, saving you rent money, do you have what it takes to work from home, with the freedom, flexibility (and distractions, including personal calls, animals, kids, neighbors) that entails? Do you know how to do everything–like bookkeeping, sales, marketing, people/human resources, computers? How are you at managing your time and working on goals without anyone watching or prodding you to work? Can you establish a realistic start and quit time for your business so that you maintain your family time? Here are some excellent things to consider before deciding whether buying a franchise is right for you.
We have also commented from our own research for this article:
What kind of research should you do to help select the right franchise for you? Read magazines, to get advice. The Entrepreneur, for example, has very helpful articles. Google "franchises" or check out various websites to research franchises.

Find someone you can talk to who already owns a successful franchise. Ask them the hard questions, the "we wished we would have asked." You are going to invest a great deal of money and time, so make sure it is right for you.

Make certain that your wife/husband/significant other is completely supportive of this franchise decision. If not, find out upfront what issues concern that person. One new business owner described his life now as "having a mistress, and she was the business. He spent all his time with her, gave her all his money, and worked very hard to keep her happy." Without family support, starting a new business is bound for quicker failure–or maybe the marriage fails.

Which aspects of a franchise are important to you? Amount of money needed to purchase a franchise Ease of getting funding Management help offered for new franchisees Marketing assistance provided

To protect yourself, have a business attorney review the franchise contract, and pay attention to what he/she told you to watch out for. (No one should ever sign a legal binding contract without having an attorney review it carefully.)

What kind of business background (if any) do you have to now run a business? Have you been in corporate work where you have one specific job or have you been doing a wide variety of work? Have you managed people before? Have you worked with hourly workers, especially teenagers (food service jobs, for example)?

Do you have prior experience in hiring, training and working with employees? Does the franchise provide a comprehensive employment policy book and other training?

Do you want to be a hands-on–or absentee franchise owner? If hands-on, do you tend to micromanage–or train and then trust your managers and employees to do their job?

Did you feel that "you have what it takes" to run a certain kind of business? If so, what questions do you want to make sure you ask before selecting this franchise?

Do you think if you started a new business, would you prefer (1) store front retail or service, (2) home based or (3) food service industry. While franchising is a low-cost, low-risk means of expansion, it's not a no-cost, no-risk means of expansion. Check out the stability of the parent company–its funding, management, and quality control, and also check out their reputation with the Better Business Bureau, your local newspapers and various Web sites.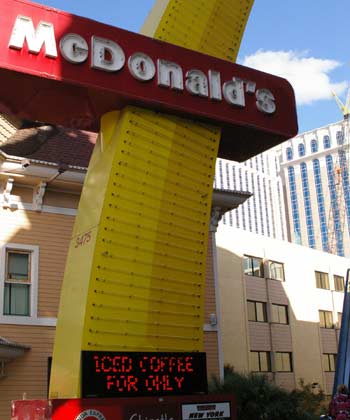 Top 10 Fastest Growing Franchises for 2009
Jan-Pro Franchising Int'l. Inc. 2. Subway 3. Instant Tax Service 4. Stratus Building Solutions 5. Snap Fitness Inc. 6. Dunkin' Donuts 7. Jazzercise Inc. 8. Bonus Building Care 9. Anytime Fitness 10. Vanguard Cleaning Systems The Desh-Videsh website (https://www.deshvidesh.com/
posts a complete directory of franchises you can start for less than $50K without any financing help. Look at all the business areas available:

Automotive

Business Services

Children's Products & Services

Financial Services

Food/Quick Service

Food/Retail Food Sales

Health Care

Home Improvement Products and Services

Maintenance

Personal Care Business

Recreation

Retail

Service Businesses

Tech Businesses

Training

Is the Price Right?
When you purchase a franchise, the franchisor is required to disclose all fees and costs in the Uniform Franchise Offering Circular (UFOC), which they must provide to you prior to any purchase. Some of the most typical costs and fees paid to the franchisor include: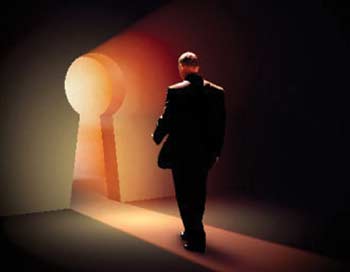 Initial Franchise Fees–A one-time fee as that could range from $10,000 to $100,000; average is $20,000-$35,000.
Royalties or Ongoing Franchise Fees–This is normally expressed as a percentage of the gross revenue of the franchised business, It can also be a fixed periodic amount such as $500 per month, regardless of revenue.
Marketing Fees–often partici-pation is required in an advertising or marketing fund, often a national program, but also regional or local market focus.
Required Purchases of Pro- ducts or Services–if required, check whether the pricing is competitive or not. So what are the important questions?
Can you afford their fees and purchase price?
Is this a business you feel comfortable owning/running?
Do you understand how much time it will take to get this franchise up and being a success?
Do you have an idea of what a successful business would look like, income wise? Only you can determine if owning your own business is the right thing–and if franchising is the answer. Good luck!