Fusion Mini Desserts to Add to Your Wedding Menu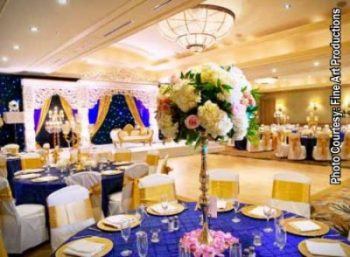 Make the dessert table at your wedding reception the talk of the town! For a unique twist, consider fusion and bite-size desserts that capture tradition and culture as well as a sense of adventure. The latest trend in the wedding food industry, mini-desserts are easy to eat and allow guests to sample a few items. Fusing Indian flavors with western ones adds a wow element to your wedding that is sure to impress guests and leave them wanting more.
Here are some amazing fusion and mini dessert ideas to consider adding to your wedding menu.
Mini Kulfi Sticks
Perfect for a summer wedding and loved by everyone, offer kulfi on a stick. Keep it mini and offer a variety of traditional and modern flavors to satisfy your guests' sweet cravings.
Boondi Rabri Parfait
For a twist, serve boondi in rabri parfait style. Top the delicious dessert with rich dry fruits and watch your wedding dessert table become the talk of the town.
Elaichi Caramel Popcorn
From kids to adults, who doesn't love munching on popcorn? Flavored, gourmet popcorns are a hot trend these days and can be a fun addition to reception or after-party dessert options. Want an Indian twist? Try it with some jaggery and elaichi. Or go the savory route and sprinkle chaat masala.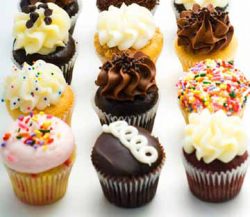 Mini Chocolate Gujiya
Not just a Diwali or holiday treat, gujiya are delicious and can easily be made to incorporate Western flavors. Try different fillings such as apple pie, walnut brownie, chocolate chip cookie dough – the options are endless! Serve with ice cream and watch them disappear.
Phirni in Martini glasses
This classic dessert is rich, creamy, and delicious! Take this decadent dessert up a notch and add a fusion twist. Try seasonal flavors such as peach, fig, or mango and serve in mini martini glasses for a visually appealing dessert.
Mini Cupcakes
Mini cupcakes are a great way to give your guests a sample of flavors. Try cake flavors such as chai vanilla, kesar baddam (saffron almond), or Gulab Jamun. Add another layer of flavor with chai-spiced buttercream frosting.
Fusion Trifles
Give this layered English dessert a desi twist. Try a layered carrot halwa trifle with layers of halwa, pistachios and coconut. Or wow your guests with a phirni falooda trifle with layers of different flavored phirni (like rose, mango, almond, strawberry, etc.) in between layers of falooda.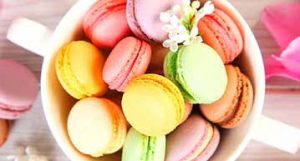 Colorful Kalakand
This creamy, luscious Indian sweet can easily be given a fusion twist. Try chocolate, red velvet, kiwi, mango, or chai-spiced. The list of options is endless, you will be hard pressed to choose just one or two!
Fruit Sheera
A warm comfort food, sheera or sooji ka halwa, can be given an elegant twist fit for a wedding reception. Create decadent flavors such as chocolate coconut, chai-spiced, or fruit flavored sheera. Serve warm with vanilla ice cream.
Desi Flavored Macarons
Add a bit of Desi flair to this delicate French dessert. Traditional flavors such as saffron, cardamom, pistachio, or even carrot halwa would make these pillowy cookies a great addition to any wedding.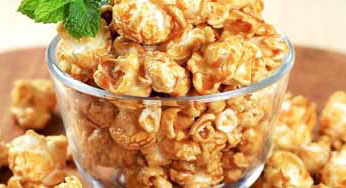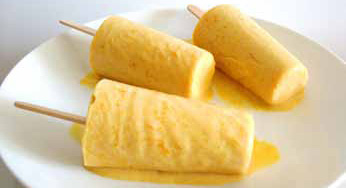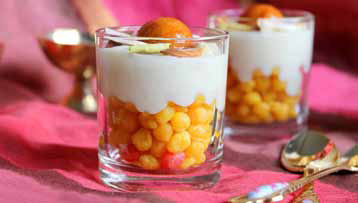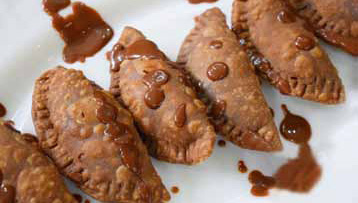 Fusion Mini Desserts for Wedding
Indian wedding reception
Boondi Rabri Parfait
Mini Kulfi Sticks
Elaichi Caramel Popcorn
Mini Chocolate Gujiya
Phirni in Martini glasses
Mini Cupcakes
Fusion Trifles
Colorful Kalakand
Fruit Sheera
Desi Flavored Macarons