Grand Success of the Sai Health Fair By Mahadev Desai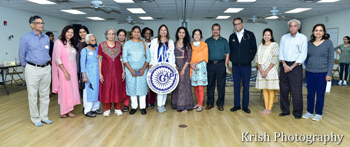 The SAI Health Fair, which was organized on October 15, 2022, saw a huge turnout of more than 200 people seeking medical assistance for various reasons. It took place at the Hindu Temple, Riverdale, Georgia, in coordination with the Georgia Indian Nurses Association (GINA) with the active participation of the Georgia Association of Physicians of Indian Heritage (GAPI). Dr Sujatha Reddy initiated the Health Fair as a part of paying tribute to Mahatma Gandhi and upholding his principles of Non-violence, community service and social justice.
Specialist doctors in different fields like internal medicine, endocrinology, cardiology, gynecology and obstetrics, gastroenterology, orthopedics, general surgery, dentistry and ophthalmology attended patients at separate desks. Dr Supriti Balyan addressed and managed the public. Dr Indira Menon discussed the ''Bone Marrow Drive'' signed up people for bone marrow registry and informed them about the importance of a bone marrow registry for helping patients requiring a bone marrow transplant.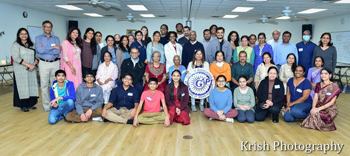 The importance and effectiveness of Ayurvedic as well as Homeopathic treatments were also discussed by the specialists. Health & Wellness Lifestyle coach and nutritionist, Rajitha Bommakanti discussed the importance of weight loss, nutrition, stress management and other areas. More than 80 kinds of blood tests were done at reduced rates. Tests like HBA1C, EKGs, Audio screenings, and Peripheral Bone Mineral Density screening tests were conducted that helped in quick diagnosis.
GAPI, and GINA officials Dr Uma and Vidya Kanagaraj respectively, and Rajitha Bommakanti, acclaimed Dr Sujatha Reddy for her initiative. Dr Sujatha Reddy profusely thanked GINA, GAPI, and all the Doctors, nurses, technicians, and volunteers for their efforts and initiatives in making the health fair a grand success. She also thanked Hindu Temple President Prashanthi Asireddy for allowing the temple to be used for the fair.