How to Choose a Bridal Mehndi Artist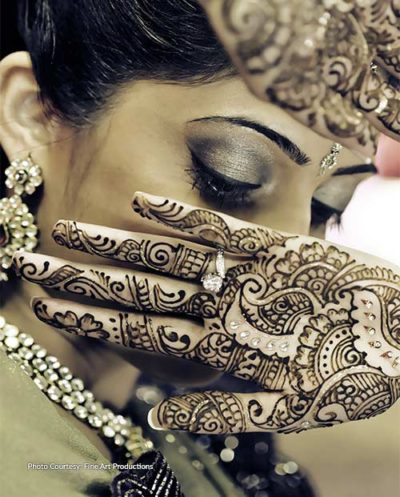 The mehndi ceremony at Indian weddings is not only a festive event, but it is also a ritual with auspicious and sentimental significance. Every Indian bride wants her wedding mehndi to be nothing less than perfect, whether it is the design or the color. The mehndi artist you choose for your wedding day can make or break your mehndi design and its outcome.
Here are some tips to help you choose a bridal mehndi artist for your wedding.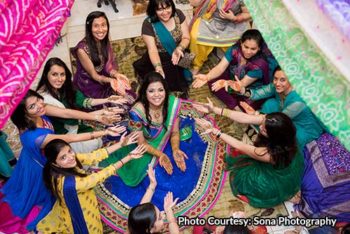 Past Experience
Bridal mehndi requires more time and precision, so it is best to be sure the artist has previous experience in working with brides. If you have a particular style of mehndi in mind, such as Rajasthani or Arabic design, be sure your selected artist has experience working in the style or with the design you want.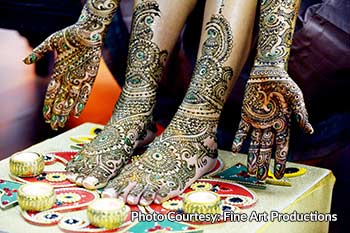 View the Portfolio
Word of mouth references are a great start, but it is also important to have a look for yourself when it comes to bridal mehndi. Before hiring an artist, take a look at their portfolio. Going through their past work will give you an understanding of their style, finesse, and quality of work.
Ask for References
One of the best ways to determine if your chosen mehndi artist will be right for you is to ask for references. Whether it is by reading online reviews, talking with family and friends, or reaching out to past clients, references can answer questions and confirm the artist's style and quality.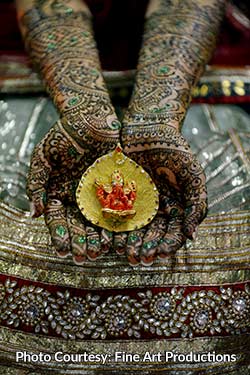 Check Availability
As with all wedding vendors, it is especially important to check availability particularly during peak wedding season. Start with checking dates in advance to lock in your chosen mehndi artist.
Know What You Want
If you are not clear as to the type of design and detail you want, then you might be left disappointed or unimpressed. Do some resea  rch to find determine the types of designs your like as well as how detailed you want your mehndi. Instagram and Pinterest are great places to take a look at a wide variety of different bridal designs and shortlisting the ones you like. Having a clear idea in mind will help your  mehndi artist understand your expectations.
Request a Trial
Much like with other wedding vendors, such as your makeup artist or hairstylist, it is best to seek a pre-wedding trial from your mehndi artist as well. This will help you gauge their speed and quality as well as be a good opportunity to do a patch test for the ingredients used in their henna paste.
Bridal mehendi
mehendi artist
indian weddings
wedding day
henna
Arabic design
mehendi ceremony
wedding vendors