How to Plan an Indian Wedding on a Budget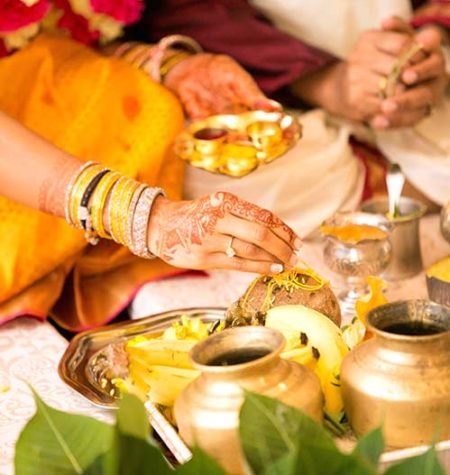 Thanks to Yash Chopra and Karan Johar, Indian weddings are seen as larger-than-life celebrations. But big, fat Indian weddings come with a similarly big price tag. For couples who want to ease the load on the wallet, following a budget is the best route to go. Just because you want to have a budget wedding, it doesn't mean you have to be frugal or cut corners!
Here are some smart ways to cut costs at your wedding.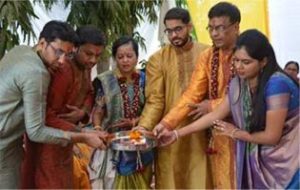 Host Pre-Wedding Events at Home 
If you are a couple who wants to splurge on the wedding and reception, then consider hosting pre-events at home. Keep pre-events such as pujas and the grah shanti low key with just family and save money to spend on the big day!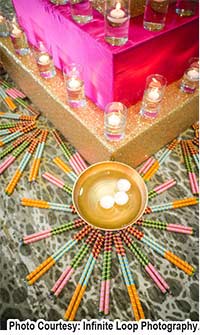 Combine Events
Some pre-wedding events can even be combined! Holding the mehndi and sangeet together can help you save not only on vendor costs, but also time.
Do It Yourself (DIY)
Indian wedding décor often comes with a hefty price tag. Instead of depending on vendors, get creative and take on some décor aspects such as centerpieces, backdrops, welcome signs, photo booth props, and more – the list is endless! Gather friends and family to help you work on DIY ideas. You can also source common decor  items like candelabras, mason jars, etc. on your own at affordable prices.
Be Smart with the Menu
These days, elaborate wedding menus with a variety of cuisines is trending high. To be practical, how many dishes can your guests truly enjoy on one night? Try to keep each event catered to one type of cuisine and reduce the number of items. Your guests will still enjoy the food, while you save money and reduce food wastage.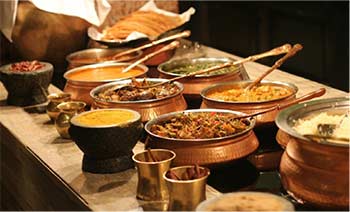 Opt for Local Vendors
Whether out of state or even overseas, wedding vendors will charge more for their travel, transport and time. Stick with local vendors to not only support the local economy, but also your wallet.
Do Your Research
Research shows that most wedding venues charge extra for a weekend wedding, so it is best to choose a weekday wedding date. What's more? Opt for an off-season date if you can to get the best deals and discounts during that time. Also, don't forget to make use of sale seasons when shopping for your wedding. Cheap? No way! Smart? You bet!