Immigration Q & A June 2012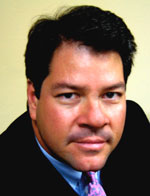 Q.I have been a green card holder for 6 years. I spend a lot of time in India, because my family and my business is there. However, I am never absent from the US for more than one year. I usually spend about one month in the United States every year. Last time when I was flying in, the immigration officer told me that I will lose my green card if I don't stay in the US for at least six months on this trip. He put a note in my passport. Is he right? I thought I was OK with the once a year visits.
A. Your information was wrong. If you spend more that 6 months per year outside the United States, you may be considered to have abandoned your residence. The government can also consider that you abandoned your green card if you don't have the intent to live here permanently. That means that even if you come to the US every 5 months, but the visits are brief, and your home, family and work are outside that U.S., you may have to give up your green card. If immigration officers think that you are not really living in the United States, you will be placed in removal proceedings. Then you will be able to present evidence to an immigration judge to show that you have not abandoned your residence. Once you get your US Citizenship, you can stay outside the United States for as long as you like.
I am a US citizen and I want to file for my mother in India. I was born in a very small village and do not have a birth certificate. Can I still file for her?
Yes. You will have to prove that she is your mother. If there is no birth certificate, you will need to get a letter from a government authority in India, stating that a birth certificate is not available. Then, you will need to provide secondary evidence that she is your mother. This can be in the form of affidavits from people who have known you since birth, your school records, etc. You may also get a DNA test. The DNA test will only be accepted if it is done by certain laboratories recognized by the Department of State.
If you try to register her birth with the authorities now, you will run into the same problem with USCIS. You will have a birth certificate that was not issued the year you were born, but much later, when you was already an adult. This type of birth certificate is suspicious to immigration. What if she is not really your mother, but a woman who paid you to petition for her and bribed the registrar to give you a birth certificate with her name? In these cases, immigration will want more proof that she is really your mother. Usually USCIS will send you a letter asking for these documents, but they only give you a short time to respond. It is very important that you answer their request in the time they give you. If you send in documents late, USCIS will deny your case, and you may lose whatever time and money you have already put in. See an immigration attorney quickly, to help you come up with a list of documents that will satisfy USCIS.
My brother is the owner and manager of a company in India. He wants to open a similar business in the United States. Does he need to get a special visa to open the business in the US and work here?
Your brother should consider the L-1 visa. The L-1 allows for managers and executives to transfer from a foreign company to a US branch, subsidiary, affiliate or parent of the foreign company. He must show that he has worked for the company in India in managerial or executive capacity for at least one year within the last three years. He must also show that he is coming to the US to work in a managerial or executive capacity for the US company and that the US company has established an office in the US. The requirements for the visa are very specific, so your brother should consult a qualified immigration attorney as early in the planning stage as possible.
Are there still H1-B's left for the 2013 quota?
On May 18, 2012, USCIS announced that it has received approximately 42,000 H-1B petitions counting toward the Congressionally-mandated 65,000 cap for the fiscal year 2013. The agency continues to accept petitions subject to the 65,000 general cap for the fiscal year 2013. Additionally, USCIS has received approximately 16,000 petitions for aliens with advanced degrees (known as the Master's Cap). Congress mandated that the first 20,000 of these types of petitions are exempt from any fiscal year cap on available H-1B visas. This means that there are still about 23,000 new H1-B's available for fiscal year 2013. The fiscal year 2013 begins October 1, 2012 and the fist day of filing for petitions for 2013 was April 1, 2012. Of course some H1-B petitions are not subject to the cap and are available year round, such as petitions filed by Institution of Higher Education or non-profit research organizations.
An H1-B visa involves a job offer from a U.S. employer. The job offered must be a specialty occupation, requiring a bachelor's degree or equivalent in the field of specialty.The employer must be offering a salary at the prevailing or actual wage rate for persons in that occupation and geographic location (whichever is higher).
The employer must file the necessary petition. Once the employer's petition is approved, your cousin must go the US consulate in his home country and have the H1-B visa stamped into his passport. His wife and children under 21 years old will get the H4 visa, that will allow them to live and study in the U.S, but not work.
The advice in this column may not apply to your specific situation, even if it seems similar in nature. The only way to obtain legal advice is by speaking with a qualified attorney and reviewing your specific circumstances. If you have any questions, please call me at (954) 522-4115.
Edward Boreth is an immigration attorney who has practiced law for 17 years. He is a partner at Shapovalov & Boreth and a director of the Citizenship Clinic. He is also an avid cricket fan.