Indian-American Amit Kshatriya will head NASA's brand-new "Moon to Mars" mission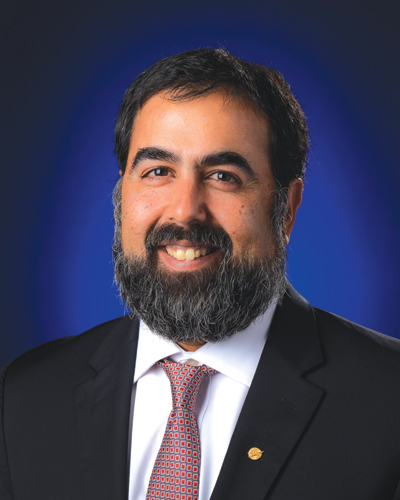 Amit Kshatriya, an experienced Indian-American software and robotics engineer, will help the agency develop a long-term lunar presence to prepare for humanity's next significant leap to the Red Planet. NASA's first Moon to Mars Program director is Amit. The new office will explore the Moon and Mars for humanity, according to a NASA press release.
"The golden age of exploration is happening right now, and this new office will help ensure that NASA successfully establishes the long-term lunar presence needed to prepare for humanity's next giant leap to the Red Planet," said NASA Administrator Bill Nelson.
"The Moon to Mars Program Office will help NASA carry out our bold missions to the Moon and land the first humans on Mars," Nelson said.
The Moon to Mars Program Office creates hardware, integrates missions, and manages risk for critical agency exploration initiatives. The 2022 NASA Authorization Act mandates Artemis Moon flights to initiate a new era of scientific discovery and prepare for manned Mars missions, according to a press release.
Amit Kshatriya managed the agency's Moon to Mars projects, including the Space Launch System, Orion, Exploration Ground Systems, and Artemis Campaign Development Division. Kshatriya coordinated these programs.
Kshatriya was the Common Exploration Systems Development Division's acting deputy associate administrator. He became a spacecraft, robotics, and software operator in 2003. He studied the ISS's robotic assembly. He supervised multinational space station flight teams in all phases from 2014 to 2017.
He won the Silver Snoopy for flight safety as the chief robotics officer for the Commercial Orbital Transportation Services Dragon demonstration mission to the orbiting laboratory. He also got the NASA Outstanding Leadership Medal for conducting the 50th space station voyage.
He joined NASA Headquarters in 2021 as an assistant deputy associate administrator in the Exploration Systems Development Mission Directorate and helped return the Artemis I spacecraft, meant to transport people to the Moon.
Second-generation Indian immigrant Amit Kshatriya obtained a Bachelor of Science in Mathematics from the California Institute of Technology in Pasadena and a Master of Arts in Mathematics from UT Austin. Kshatriya lives in Katy, Texas.