Indian-American Rik Mehta to Run for U.S. Senate Seat in NJ
Indian American Dr. Rikin 'Rik' Mehta has announced his plans to run for the United States Senate seat in New Jersey. A pharmacist and an attorney, Dr. Mehta is running against US Senator Cory Booker, a Democrat. Cory Booker is also vying for his party's nomination in the 2020 presidential race.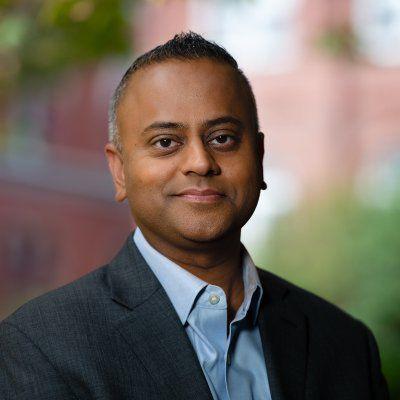 In the YouTube post he put up to announce his decision, Dr. Mehta said, "While Cory Booker campaigns around the country for his doomed presidential bid, the New Jersey economy continues to tank and our beautiful towns are becoming destitute."
"For too long our state has been failed by socialist politicos like Cory, who continue to build their careers off the backs of our proud immigrant communities – while real New Jerseyans continue to struggle. No more. I spent my life fighting for communities and that's what I'll do in Washington," he added.
Talking about his strategy and motives, Dr. Mehta said, "All of us are very disappointed at what Cory Booker has done, but my focal point is not on what he hasn't done, but it's on what I am going to do. And, based on my background and my relevant experience on policymaking as a pharmacist and an attorney for many years, holding pharmaceutical companies accountable, while still bringing life-saving drugs to the market and that's what we are going to be focusing on and changing healthcare."
Rik Mehta's parents came to the US before he was born. He is a self-described first generation American. He has vowed his support to other immigrants like his parents and himself. His campaign slogan is 'Jersey Proud'. While Mehta is "not a career politician," he is well-known and respected in his respective field. He was vice president at Aquestive Therapeutics, and a co-founder and advisor of Licentiam, Inc. and Lactiga Therapeutics.

Rik Mehta
Dr. Rikin Mehta
United States Senate
Indian American
Cory Booker
Senate seat in New Jersey
2020 presidential race