Indra Nooyi Inducted into Smithsonian National Portrait Gallery
Indian American Indra Nooyi, who was the former PepsiCo head, has been inducted into the prestigious Smithsonian National Portrait Gallery, Washington D.C. The Gallery has recognized her for her accomplishments, and for the positive impact America's development and culture.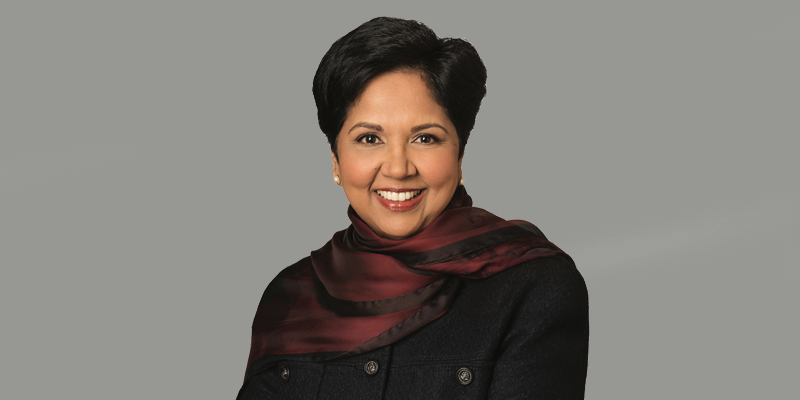 During the induction ceremony at the Gallery, Indra Nooyi told reporters, "To be an immigrant, a South Asian immigrant of colour, a woman to be included in the Portrait Gallery…it really says that we are the country where people look for the people who make a positive impact and celebrate them."
She further added, "It doesn't matter what your background, colour, creed, ethnicity is. As long as you've made a positive impact to the country, we are going to celebrate you, actually memorialise— which I thought was even more spectacular."
Artist John Friedman has drawn the portrait of 64-year-old Nooyi. Talking about the artist, Nooyi said, "The way John Friedman painted is… he wanted to bring the inner me out in the portrait. So he took hundreds of pictures, then he picked one and drew from that."
Her portrait includes a number of elements (photos and details) that are important to her personally and professionally. "… a picture of my parents, picture of my husband and kids, a picture of a PepsiCo annual report or a Yale (University) hat. All these are major factors in my life. So, it's in a way an unusual portrait because I have all that behind me, which most portraits don't have," Nooyi said.
The Smithsonian National Portrait Gallery was founded in 1962. It tells the story of America through people who have made significant contributions to the country's history, development, and culture of the people.
"I feel very grateful to be making a home here in this country because this portrait gallery is an accolade which I've never dreamed of. And it's heart-warming to see this," Nooyi said at the conference.
Yale University
John Friedman
Smithsonian National Portrait Gallery
Indra Nooyi
PepsiCo head
Indian American