JAINA Convention 2023
JAINA Convention 2023
"Maximize Human Potential – The Jain Way"
The Federation of Jain Associations in North America (JAINA) will be celebrating its 22nd Convention on the Fourth of July weekend — from June 30th to July3rd, 2023. Every two years, JAINA, in partnership local Jain Centers, hosts a convention that brings together over 4000 guests worldwide. This year, the convention will be hosted in beautiful and serene Lakeland, Florida, between Orlando & Tampa.
Spiritual dignitaries and scholars at the convention will elaborate upon how Jainism can help humanity progress to our highest potential by conditioning our body, mind, and spirit to perpetually strive to achieve lasting inner peace and to impact our world in positive ways.
With 250+ volunteers working to make this convention a success, Convention Convener and JAINA First Vice President Mr. Bindesh Shah from Ft. Lauderdale is thrilled to announce the ongoing addition of new events, programs, and speakers – significantly elevating the anticipation and excitement for the Convention!
The Convention will be hosted at the RP Funding Convention Center, Lakeland, Florida, Central Florida's premier entertainment, sports and convention complex with over 100,000 square feet of flexible space. It is the only multipurpose facility in the state of Florida with four distinct venues under one roof. These venues include the 10,000 seat George Jenkins Arena, the 2,300 seat Youkey Theatre, the 28,000 square feet Exhibit Hall, and the 34,000 square feet Conference Center.
Airport Transfers for both arrival and departure have been arranged at a subsidized rate for the convenience of all the attendees.  Parking and Local Transfers between hotels and the convention center are kept complimentary.
Pictures of the Facility – RP Funding Center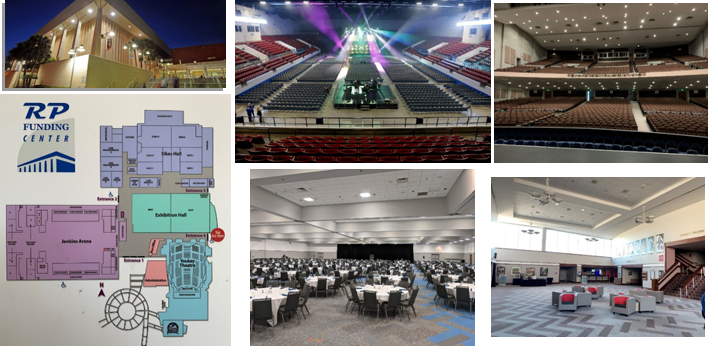 Public Relations and Media Committee Chair Mr. Vipul Shah of Chicago is thrilled to share some exciting news about the evening entertainment and cultural programs.
Key Highlights of the social, educational and entertainment programs:
Nem-Rajul NrutyaNatika – a Musical Drama Cultural Program
"મંત્રથીમોક્ષ"(Mantra to Moksha) Presentation and Recitation by Dr. Kummar Chatterjee
ક્ષમાવિરસ્યભુષણમ(Kshama Virasya Bhushanam)– an online presentation of Ballet on 10 lives (ભવ) of TirthankarShri Parshwanath
Raas Garba &Bollywood Concert bywinnerof The Voice, Grishma Khiste and group
Solo and Group talent competition – Jains Got Talent
Women ConferenceSessions by Yogita Shah, a member of NASA team that successfully sent the Perseverance rover to the Red Planet and by Ruma Devi, winner of the Nari Shakti award
NextGen Programming including –

Jain Connect, Age-based Guided Networking group event
Professional development and personality assessment events by Young Jains Professionals (YJP)
Jain Education and Entrepreneurship workshops by Youth Activities led by Young Jains of America (YJA)
Kid's Club for kids age between 6 and 8

Professional Networking event with Panelist Speaker session followed by Professional Speed Dating
Sessions and discourses by 50+ spiritual and motivational speakers and thought leaders.
High-caliber drama depicting the life of Gurudev Shri Chitrabhanuji, spiritual leader who blessed the foundation of JAINA
Virtual Tirthdham Darshan of 4 major Jain Tirths in India using cutting-edge drone A/V technology
Float Procession during opening ceremony
---
---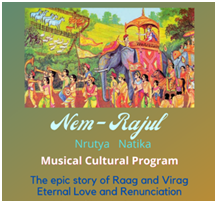 Nem-Rajul NrutyaNatika – a Musical Drama Cultural Program
This is the story of 22ndTirthankarBhagawänNeminäth which depicts His life events from His youth as a prince, His engagement to princess Rajul, his marriage procession (ભવ્યવરઘોડો), his compassion towards animals and His instant change of heart, resulting in His denouncing the world and taking Diksha. This is the story of Raag and Virag, Eternal Love and Renunciation. This dance drama is entertaining, yet thought provoking, which incorporates nine dances and many drama characters.
Nem-Rajul NrutyaNatika a Musical Cultural Program – presented by JAINA, Produced by Jain Society of Metropolitan Chicago in collaboration with various Sanghs of North America.
---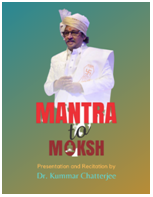 Mantra to Moksha
When two rivers merge it called Sangam but the confluence of three rivers is called Prayaag. Music is the confluence of three rivers Sur, Laya n Taal. (melody, tempo, rhythm).  Dr. Kummar Chatterjee blends mastery in music and unflinching devotion to the almighty, projecting a picture of an immensely likable attitude and a calmness that overwhelms his personality.  Shree Kummarji will take us to the journey of Moksha through the Power of Mantra!
---
---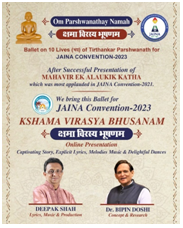 Kshama Virasya Bhushanam
After a grand success from last convention in 2021 through presentation of Mahavir Ek Alokik Katha, we bring this ballet for this convention depicting the story of 10 Lives of Shree Parshwanath Bhagwan – Kshama Virasya Bhushanam!  A Video Presentation of captivating stories, explicit lyrics, melodious music & dance.
---
---
Evening Entertainment – Raas-Garba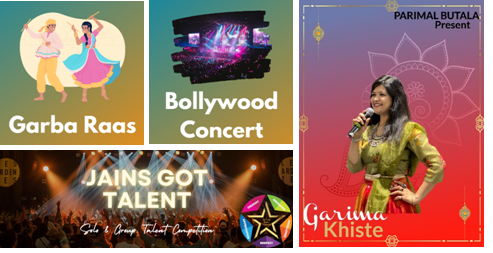 , Bollywood Concert and Jains got Talent
Enlightening discourses, discussion tracks and activities planned at this Convention will offer attendees a deeper understanding of Jain principles and values while also helping our communities maximize their potential.
---
---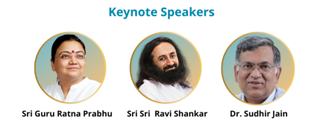 Spiritual Scholars

Session Speakers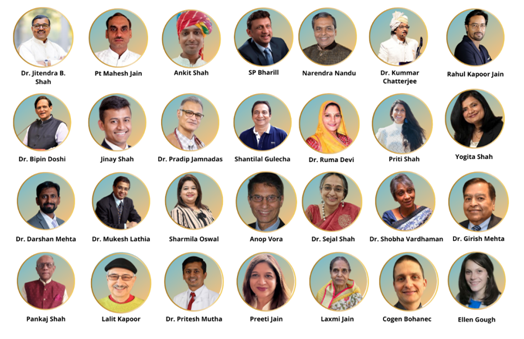 ---
---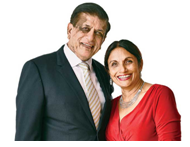 JAINA President Mr. Haresh Shah of Delaware is proud to announce the Maha Sanghpati for this convention as Drs. Kiran C.& Pallavi Patel – an Indian-American philanthropist, serial entrepreneur, hotelier and cardiologist.The Drs. Kiran C. and Pallavi Patel Family focuses on bettering the world through health, education, and culture. The impact of their extraordinary generosity is evident across the globe, particularly in Florida, India, and Africa. While actively initiating projects, they also respond generously in times of need.
Along with Maha Sanghpati, there are many sponsors and supporters for this convention including Sanghapti, Maha-Rathi, Corporate sponsors, Souvenir sponsors, Swamivatsalya sponsors, Temple sponsors, Sponsors for various events for entertainment, nextGen, and speakers' sessions.  Mr. Haresh Shah, Mr. Bindesh Shah, and immediate past president of JAINA Mr. Mahesh Wadher extended heartful gratitude and appreciation to all the donors, sponsors, supporters, and well-wishers.
JAINA convention 2023 is an invitation to all who aspire to maximize potential to improve, influence, and inspire others, to address the problem of modern times using the modern-day tools available to us, the Jain way.Since opening the registration on August18th, over 2,500 attendees have already registered for the convention. Come join us! With our collective wisdom, we willdream and create a nonviolent future of Love, Peace, and Collaboration. Your presence and participation will strengthen our interconnection as we walk on this resilient path to peace that we build together.
For additional information about this convention and to register, please visit us online at:
For Further Information, please contact: Press-Media Committee of JAINA Convention 2023 at pr@jaina.org.
About JAINA
Founded in 1981, JAINA is a 501(c)(3) tax exempt non-profit organization.  JAINA (www.jaina.org) is the umbrella organization of 70+ North American centers / temples in the USA and Canada.  Operated by a staff of hundreds of volunteers, it functions as a philanthropic, educational, and service-focused organization.  JAINA is certified by USAID as a non-governmental humanitarian organization and was awarded Special Consultative Status with the Economic and Social Council of the United Nations in 2006.  Its member Jain Centers routinely organize free wellness clinics, hold classes on healthy lifestyles, conflict-resolution, inter-cultural dialogues, volunteering at animal shelters, food banks and homeless shelters, and partnering with civic groups such as Habitat for Humanity, the Humane Society, Rotary, Lions and Boy/Girl Scouts.  JAINA partners globally with humanitarian organizations to render disaster relief, medical aid, polio eradication, restorative limb camps, as well as organizing annual Legislative Conferences on Peace, Harmony and Non-Violence on Capitol Hill.
About Jainism
Jainism is a religion and a way of life for Jains around the world. It originated in India, at least five thousand years ago and where it has its largest number of followers. For thousands of years, Jains have believed in meditation, yoga, compassion for animals, vegetarianism, environmentalism, equal rights for women, respect for other cultures and forgiveness, among other virtues. Lord Mahavir, born in 599 BC in Bihar, India, is stated to be the last known perfect Jain soul to have attained "Nirvana". Jainism emphasizes non-violence by encouraging amity, compassion, appreciation, and equanimity. The three jewels of Jainism are – Right Faith, Right Knowledge, and Right Conduct. It emphasizes the equality of both sexes and respect for all life forms. It encourages kindness and tolerance for multiple points of view, some of which may even appear to be contrary to each other.
Jainism has influenced world peace through its message of non-violence and forgiveness. A message which Mahatma Gandhi took to his heart and churned it into a movement named 'Ahimsa' [non-violence] for achieving India's independence from colonial rule. Mahatma Gandhi's adoption and unwavering practice of this very basic tenet of Jainism also influenced Dr. Martin Luther King Jr., who followed the same in his quest for equality and civil rights, for minorities in the USA.