A couple of days back filmmaker Karan Johar took to his Instagram handle sharing a video of a party he hosted. Unfortunately, the video went viral, with some even claiming that the celebrity guests appeared to be in a drugged state. Towing a similar line, SAD (Shiromani Akali Dal) MLA Majinder Sirsa, tweeted his views saying, "#UDTABollywood – Fiction Vs Reality Watch how the high and mighty of Bollywood proudly flaunt their drugged state!! I raise my voice against #DrugAbuse by these stars. RT if you too feel disgusted @shahidkapoor @deepikapadukone @arjunk26 @Varun_dvn @karanjohar vickykaushal09." Following this, Milind Deora called out Sirsa claiming that his wife was also present at the party and that there were no drugs involves while also demanding an unconditional apology.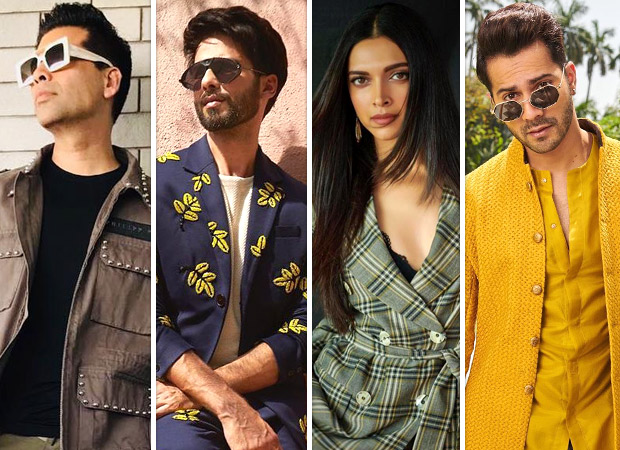 However, instead of tendering an apology Sirsa took to his social media handle yet again demanding the present celebrities undergo a drug test to prove their innocence. If that wasn't all, Sirsa also refused to apologize for his views claiming that it was his social responsibility to call out drug abusers. Responding to a Twitter user who was defending the guests at the party Sirsa said, "Excuse me @IshitaYadav They are public figures!! They are called "Stars" & they enjoy many privileges. Don't they lecture us # on every issue from their verified twitter handles? So today they are answerable to every Indian for their drug-effected stoned look as visible in video".
Further demanding a dope test, Sirsa went on to tweet, "Since @IshitaYadav is so furiously defending the celebs & advocating their innocence in drugs… Let us all request @karanjohar @shahidkapoor @Varun_dvn @arjunk26 @deepikapadukone to get DOPE TEST done & share report on twitter Pls prove me wrong by dope test report Ishita Ji".
For the uninitiated, the party hosted by Karan Johar that hit the headlines saw many big stars including Deepika Padukone, Ranbir Kapoor, Varun Dhawan, Shahid Kapoor, Vicky Kaushal, Arjun Kapoor, Malaika Arora, Zoya Akhtar, Rohit Dhawan, Ayan Mukerji among others.
Dia Mirza, who was recently seen in Kaafir, marking her digital debut with Mohit Raina has taken to her social media to announce her separation. Sahil Sangha and Dia Mirza had been together for 11 years and tied the knot in 2014 in Avadhi style. While things were steady, Dia announced her separation and has refused to speak further about it.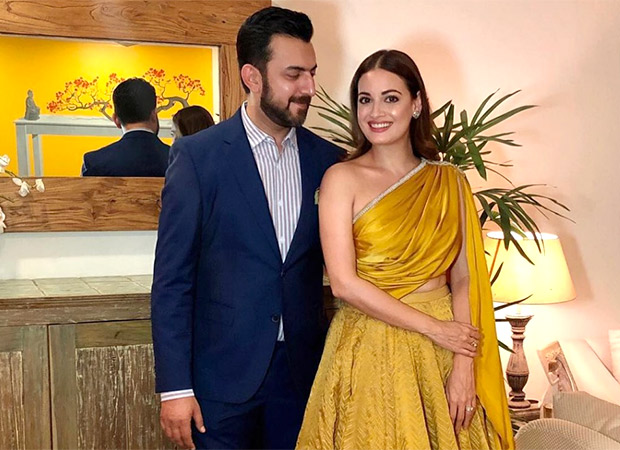 Posting it on her Instagram, she posted, "After 11 years of sharing lives and being together, we have mutually decided to separate. We remain friends and will continue to be there for each other with love and respect. While our journeys may lead us down different paths, we are forever grateful for the bond that we share with each other. We thank our family and our friends for all their love and understanding and members of media for their continued support and request our need for privacy at this time. We will not be commenting any further on this matter."
Take a look at it.
Gulshan Grover who has made a name for himself as the badman in the industry has had quite an adventurous time in Hollywood doing films like Prisoners of the Sun, Desperate Endeavors and Blind Ambition. He also recently released his book called the Bad Man and spoke in detail about his career so far. He also revealed how Shah Rukh Khan urged him to take the first flight to Hollywood when he was offered to play the role of the antagonist in The Second Jungle Book: Mowgli and Baloo during their shoot for Yes Boss.
He said, "Shah Rukh and I were working in director Aziz Mirza's movie Yes Boss(1997) and that time, I had got selected for a Hollywood movie The Second Jungle Book: Mowgli & Baloo (1997) to play the main antagonist. It was the final call for me to come to Hollywood and sign the film. I was in a big dilemma and before turning down the offer, I went to Shah Rukh and made him read the script. He insisted that I should take the first flight to Hollywood". He further elaborated on how SRK assured him that he would handle the situation behind him, "I was so scared thinking the director would sue me for doing this or cut my salary for making the loss. But Shah Rukh said, 'Tu ja, agar tereko kisika phone aaya bhi, you come and catch me. I will handle the situation here. You go my friend, sign this film and make us proud".
Recalling the incident further, Grover said, "I owe my Hollywood career to Shah Rukh Khan. He gave wings to my dreams. If he would not have pushed me that night to take the first flight for Hollywood, this would not have happened."
In case you didn't have more reasons to love Shah Rukh Khan, here's another one!
While all of us think of Karan Johar's frequent parties as extended star-studded versions of his film Kabhi Khushi Kabhie Gham, an MLA from the Akali Dal has accused the invitees at Karan's recent party of being high on drugs.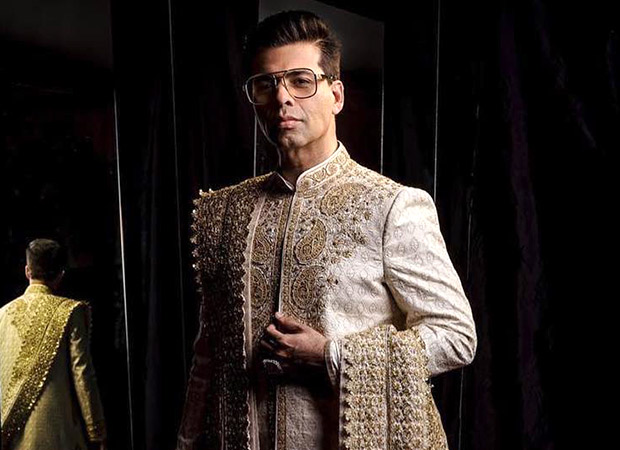 The MLA's tweet reads, "#UDTABollywood – Fiction Vs Reality Watch how the high and mighty of Bollywood proudly flaunt their drugged state!! I raise my voice against #DrugAbuse by these stars. RT if you too feel disgusted @shahidkapoor @deepikapadukone @arjunk26 @Varun_dvn @karanjohar @vickykaushal09"
When I touched base with one of Karan's star invitees she couldn't stop laughing. "Drugs? At Karan's parties? Come to think of it, I do remember taking a drug at his party. It was an Asprin that I asked Karan for since I had a headache. Seriously, the image of us actors as drugged drunken debauched merrymakers is a little old outdated and jaded. No? We all have a sense of social responsibility."
Another close friend of Karan calls out these "jealous elements" for trying to malign actors. "Yeah we do have a few drinks at parties. So what? Does that make us sinful?"
The celebrities have always associated themselves with various charities to help those in need. Arjun Kapoor's sister Anshula Kapoor has started a charity venture Fankind and Varun Dhawan and Alia Bhatt have already joined her in this journey. Besides the two stars, digital star Prajakta Koli aka Mostly Sane has also become a part of the venture. The online donation platform GiveIndia has been roped in as the philanthropy partner to ensure that the funds raised reach to the respective charities and are put to best use.
Anshula Kapoor made the announcement on Instagram and wrote, "I am SO EXCITED to share my first venture @fankindofficial with you!!! Fankind is a fundraising platform where we curate awesome celebrity experiences – a chance for you to do fun things with and hang out with your favorite celebrities – while helping raise money for charities. I hope you show it the same kind of love you've always showered me with! ❤️ Our first campaign opens for donations super soon! Check out our website to know more – fankind.org (link in bio) #Fankind #ComeJoinTheMagic."
Anshula Kapoor has completed her BA in Urban Studies from Barnard College of Columbia University in New York.
Anushka Sharma's last release, Zero, did not impress the fans like it was supposed to. Both Anushka Sharma and Shah Rukh Khan have not signed any project so far, however, both of them are producing projects respectively. In her recent interview, Anushka Sharma got candid about her upcoming projects and her relationship with Virat Kohli.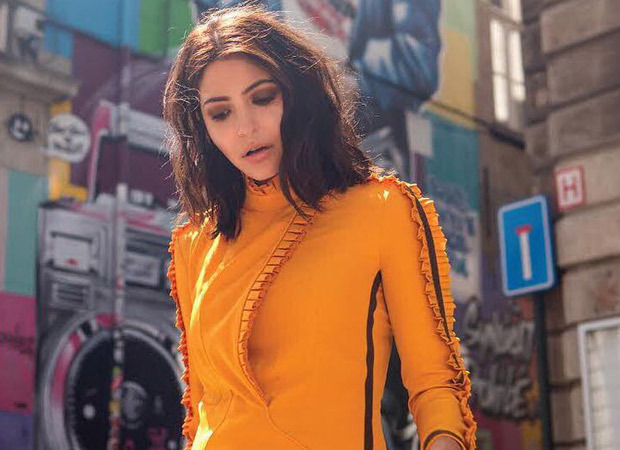 Speaking of her the reason behind not signing any other project after Zero, she says it was a conscious decision. After her wedding, she immediately went back to the sets of Sui Dhaaga: Made In India and then Zero. She felt too worked up and managed to meet Virat in between. She had even asked her team that she doesn't want to read anything for at least two months. While both of them have pretty hectic schedules when asked about how they manage to take time out for each other, she said that neither of them has expected the other to spend time at the expense of their work. There's a lot of respect in the marriage and they respect each other's profession. She also spoke about how calm Virat is off-field. He only gets aggressive on-field because he is passionate about his work.
While these two give us major couple goals, we can't wait to see Anushka Sharma back on screen!
Adding to its compelling slate of Indian originals, Netflix confirmed that Ghost Stories would begin production in August. This omnibus will see four of India's coveted film directors helm individual stories in the horror/supernatural genre. The stories – directed by Karan Johar, Zoya Akhtar, Dibakar Banerjee, and Anurag Kashyap – will be thematically connected to each other and culminate in a hair-raising end.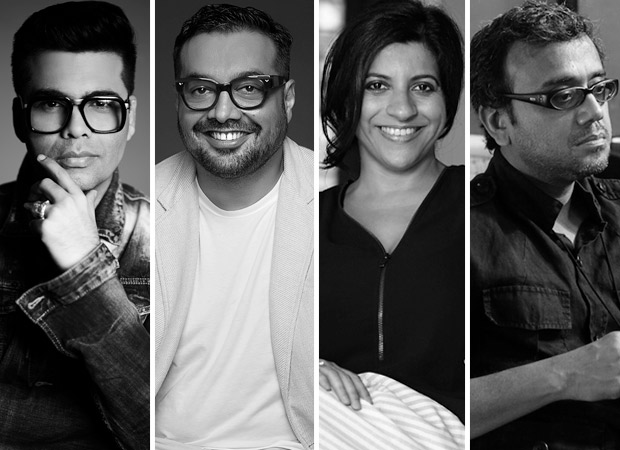 Ghost Stories is the third collaboration between Netflix and RSVP. Produced by Ronnie Screwvala and RSVP, in association with Ashi Dua of Flying Unicorn Entertainment, Ghost Stories will release exclusively on Netflix and will stream to 151 million members across 190 countries at the same time.
Zoya Akhtar said, "Working with Netflix is a delight for any filmmaker whose story is sacrosanct. As a writer/ director, I thrive on bending genres and inverting tropes and I am so looking forward to attempting that with a ghost story."
Dibakar Bannerjee said, "Horror as a genre has incredible room to experiment and explore. Ghost Stories is my attempt to do that, and it's great to have a partner in Netflix with whom I have the freedom to tell the story as envisioned. Ultimately we are entertainers, and there's nothing like a spine-chilling story scaring the devil out of us while we're safely tucked in our sofa munching fries hugging a warm body."
Karan Johar added, "I have always been mortified to watch the horror genre and have always stayed very far away from any ghost story! So to direct one is not only hugely challenging but also exceptionally exciting! Personally, it's uncharted terrain and I couldn't have chosen a better platform and a more eclectic collective to exhibit my fear of ghosts and ghost stories! This one's going to be a nightmare for this dream team!
Anurag Kashyap, who has collaborated with Netflix on multiple occasions, said, "I am really looking forward to challenging myself to make something that I have never attempted before. Also, I have never prepared so much for anything before."
The vision of RSVP is to develop and create stories that must be told, stories that we would love to tell and stories that people go to the movies for. Younger audiences are closing the mediums of their choice and we maintain it's an audience revolution and evolution more than a technology one. The goal is to constantly innovate and disrupt in this space of movies, digital content and the new age of documentaries. Following this vision, RSVP has successfully produced Love Per Square Foot, Lust Stories for Netflix.
Flying Unicorn Entertainment is an independent production house founded by Ashi Dua Sara. She pioneered the anthology film genre in India first with Bombay Talkies and then Lust Stories, working with four of the biggest directors in Bollywood – Zoya Akhtar, Dibakar Banerjee, Anurag Kashyap and Karan Johar.
Vidya Balan is currently busy promoting her upcoming release, Mission Mangal, based on the first successful attempt of the Indian Space Research Organization at sending a space probe to Mars. The movie also stars other super talented actors like Akshay Kumar, Taapsee Pannu, Sonakshi Sinha, Sharman Joshi, and Kriti Kulhari among the others.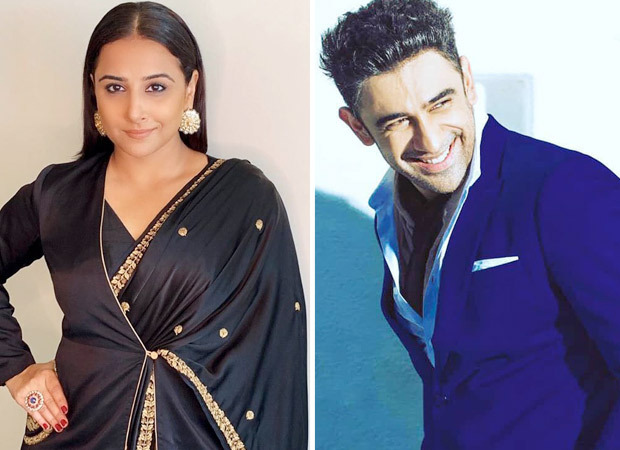 After this, Vidya Balan has given her nod to play the lead role in Shakuntala Devi biopic. The movie was announced quite a while ago and the casting is still in process. So far, Jisshu Sengupta has been roped in to play the role of Vidya Balan's husband in the biopic. As for the role of her son-in-law, there are reports of Amit Sadh is being roped in. Amit Sadh was last seen in Hrithik Roshan starrer Super 30 and has done some prominent roles in the past. If the sources are to be believed, Amit has already given a positive nod to playing the role but there have been no confirmations so far.
Mission Mangal is slated to release on August 15 and the audience is beyond thrilled to see the efforts and hardships that went behind carrying out India's biggest space mission.
Action entertainer Nikamma will be helmed by Heropanti director Sabbir Khan and it will introduce the fresh pairing of Abhimanyu Dassani, son of actress Bhagyashree and singer and social media sensation, Shirley Setia. The announcement was made a few weeks ago. Now, another interesting detail has been revealed that Shilpa Shetty will be making her comeback with Nikamma.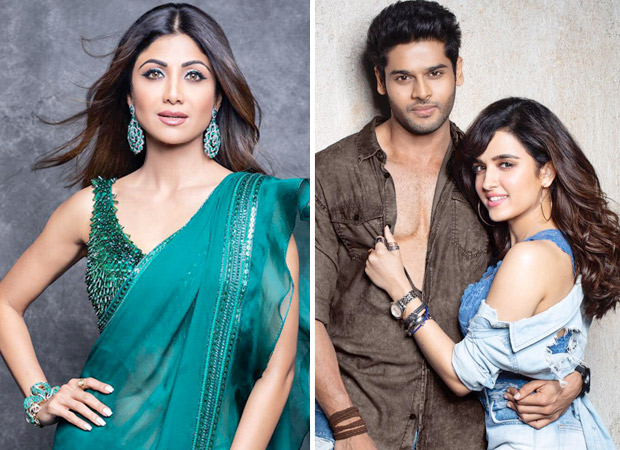 The actress has been roped in for Sabbir Khan directorial and her role has been kept under wraps. Shilpa is returning to the big screen after 13 years and she is excited for it because the character is something she has never played before. While it is still too early to describe her role in detail, a source within the team reveals that this is one of the most intriguing characters she has played in her career. "It feels great, I am ready to take that plunge again and looking forward to be back on the big screen. It's a refreshingly unique project and I am looking forward to working with Sabbir. I loved my role, and it's something I've never down before … I can't wait for my audiences to see me in a new avatar!," she says
Director Sabbir Khan says, "Shilpa is a much-loved name in every household and she was very clear right at the onset that her comeback would have to be with a worthy role. It's a dynamic part and I am glad to be working with Shilpa and bringing her back for the fans that miss her."
Sabbir Khan said that Shilpa Shetty is clear how her comeback should be and her role is a dynamic one. He is happy to have her on board and bring her back to the big screen for the fans who have missed her.
Nikamma is jointly produced by Sony Pictures International Productions and Sabbir Khan Films and is scheduled to release in the summer of 2020!
An amateur actor with the ambition of becoming a big movie star discovers the fine line between dreams and delusions when he meets a clear-headed girl one summer and discovers his purpose in life. Headlining this young coming-of-age story will be the film stalwart, Manisha Koirala, who marks her second collaboration with Netflix after Lust Stories.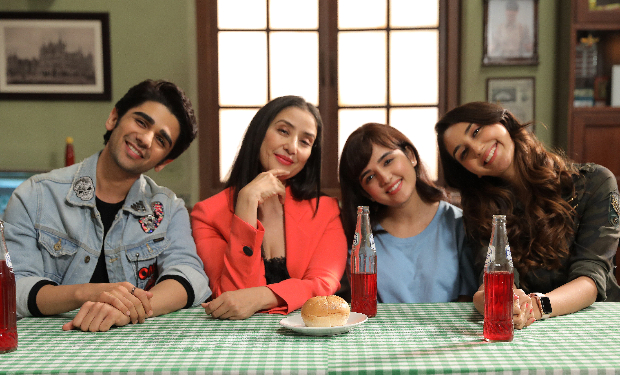 Maska marks the acting debut of young singing sensation, Shirley Setia, who took to social media to address her fans to express her excitement at being part of the film, and also introduced her fellow cast members, Prit Kamani and Nikita Dutta.
Directed by Neeraj Udhwani and produced by Mutant Films, Maska will launch exclusively on Netflix and promises to take everyone through a beautiful journey of love and life.
Believing in the adage "Success comes to those who dare to dream", Maska is about a confused, young millennial set out on a desperate journey to fulfil his fantasy of becoming a movie star until a summer romance with a clear-headed girl helps him discover the fine line between dreams and delusions.
Karan Johar is known to throw lavish parties where he invites all his friends from the industry. This past weekend, the filmmaker hosted a party which saw many big stars including Deepika Padukone, Ranbir Kapoor, Varun Dhawan, Shahid Kapoor, Vicky Kaushal, Arjun Kapoor, Malaika Arora, Zoya Akhtar, Rohit Dhawan, Ayan Mukerji among others. Karan shared a video clip from the fun Saturday night at his residence. However, some have claimed that the celebrities had consumed drugs at the party.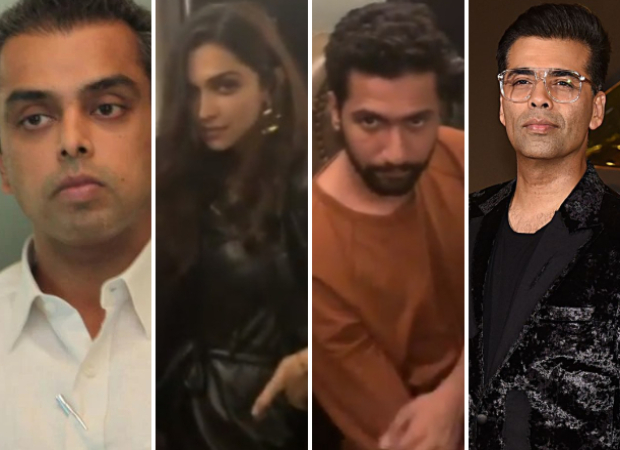 SAD (Shiromani Akali Dal) MLA Majinder Sirsa tweeted claimed that the celebrities were under influence in the video. He tweeted, "#UDTABollywood – Fiction Vs Reality Watch how the high and mighty of Bollywood proudly flaunt their drugged state!! I raise my voice against #DrugAbuse by these stars. RT if you too feel disgusted @shahidkapoor @deepikapadukone @arjunk26 @Varun_dvn @karanjohar vickykaushal09."
Congress Leader Milind Deora rubbished the claims made by the MLA and demanded an apology. Deora wrote, "My wife was also present that evening (and is in the video). Nobody was in a drugged state so stop spreading lies & defaming people you don't know! I hope you will show the courage to tender an unconditional apology."
Meanwhile, Karan Johar and other actors are yet to respond to the claims made by the MLA.
Ever since Tiger Shroff has made his debut, he has been charming us with his impressionable and flawless kicks and punches, with all his projects which bring the fabric of action on the big screen like no one else in the industry. Within such a short career span, Tiger has not only proved his mettle but has also, shone as the youngest action star of the world where everyone is hailing him as the youngest star in the esteemed bracket of iconic Bruce Lee and Jackie Chan. Tiger Shroff's stunt action director Kecha who has been training Tiger since his very first film, Heropanti until now with Baaghi 2 has a lot to share about his experience!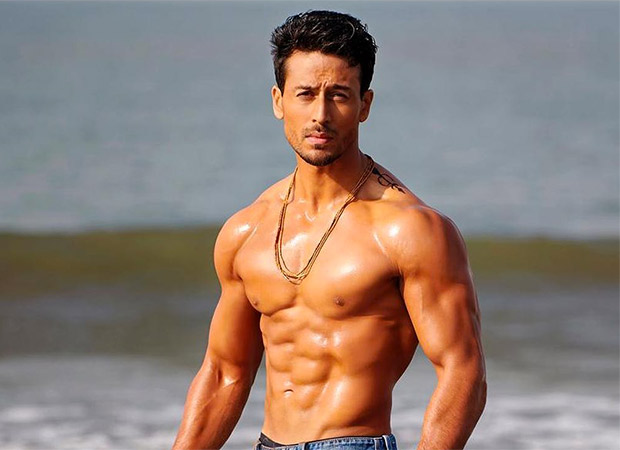 Kecha shares, "We have an amazing experience with Tiger. He is a man with passion and has great endurance. Tiger is a very good guy, he is a real gentleman, very humble. I have trained him a lot, I share my ideas for choreography, then he performs after that I take his suggestions on it make my own style. I and my son have been training tiger together, Tiger knows my people and has trained really hard and Tiger knows my style." The recently released teaser of Tiger's upcoming film War gave us glimpses of the actor performing stunts from high-speed car chases to an avalanche scene, Tiger leaves no room for fans to catch their breath.
After the humongous success of Baaghi 2, Tiger Shroff will be next seen in War with Hrithik Roshan, Baaghi 3 and an official remake of Rambo.
Vidya Balan is set to play the role of Shakuntala Devi in the upcoming biopic. Abundantia Entertainment, led-by Vikram Malhotra, will be producing the film on the math genius. Now, it seems like Manikarnika: The Queen Of Jhansi star Jisshu Sengupta will essay the role of Vidya's husband in the film.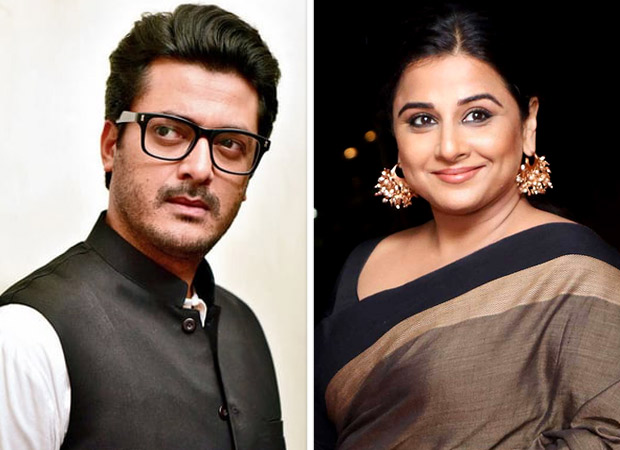 If the reports are to be believed, Jisshu Sengupta will play the role of Paritosh Banerji who hailed from Kolkata. As per the story, he is an important part of the narrative. He was an IAS officer who married Shakuntala Devi in mid-1960s. They separated in 1979.
Shakuntala Devi, the mathematical wizard, or 'human computer' a moniker she earned, was known for her ability to make incredibly swift calculations. Shakuntala's genius was first discovered at the age of 5, when she solved a math problem for 18-year-old students. Though she never received any formal education, her talent for numbers also earned her a place in the 1982 edition of The Guinness Book of World Records.
The truly gifted Shakuntala Devi donned many hats over the years. Aside from her love for mathematics, she was an astrologer, cookbook author, and a novelist. She travelled the world demonstrating her mathematical ideas – at colleges, in theatres, on radio and television. Her book, The World Of Homosexuals, is also considered to be the first study of homosexuality in India.
The Shakuntala Devi film will be helmed by Anu Menon. Scheduled to go on floors, later this year, the film is slated to be a summer 2020 release.
Rani Mukerji's internationally acclaimed blockbuster Hichki has been winning hearts worldwide. Hichki has grossed over Rs 250 crore worldwide and has also been winning top awards at several international film festivals. Now, Hichki has won big at the 49th Edition of Giffoni Film Festival in Italy and bagged the Gryphon Award for the Best Film!
Giffoni has a special segment called Elements +10 where jurors range between the ages of 10 to 12. The jurors who voted for the films in the Elements + 10 categories were over 1500 children. With seven feature films competing here from diverse nations like China, Germany, Sweden, Australia, and the Netherlands, Hichki won the top honour in this section! This recognition is a testament to the universal connection and emotional bond that Rani's Hichki has built with audiences from all over the world.
The heart-warming and inspiring film had a progressive message of beating stereotypes and featured Rani as a determined school teacher who changes the lives of innocent students from economically backward strata, while dealing with her own nervous system disorder – Tourette Syndrome.
Producer Maneesh Sharma says, "Hichki is truly a universal film that has resonated with audiences across the world. The fact that children have voted Hichki as the Best Film of the festival just goes to show that the film's story of overcoming odds and finding your own success is relevant to cinema lovers even in this age group. We at YRF are absolutely thrilled that kids have celebrated the message of Hichki in Italy."
No power on earth could persuade Aishwarya to play a negative role. Except Mani Ratnam. Though there has been no official announcement on it, Mani Ratnam and his favourite actress Aishwarya Rai Bachchan—they've early collaborated on Iruvur, Guru and Raavan— are definitely coming together for the fourth time for a film called Ponniyin Selvan, in Tamil, and this time she's playing an out-and-out antagonist.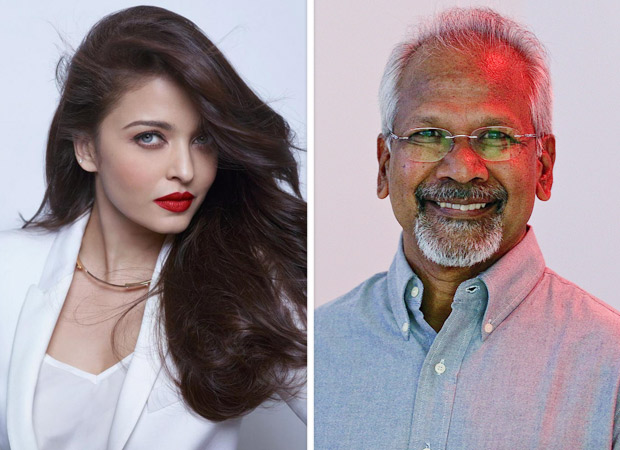 Though not allowed to talk about it, a source close to Aishwarya reveals how reluctant she was to go grey, "It isn't even grey. It's an out-and-out black character. Aishwarya was not inclined to do a negative part at this stage of her career at all. She believes, and perhaps rightly so, that as an iconic actress she has an example to set to her fans. In a country besieged with crimes she doesn't want to glorify negativity by playing a negative character."
However it was Mani Ratnam who convinced her about the character and her need to play it. "Aishwarya flew down to Chennai to meet her second-favourite director (after Sanjay Leela Bhansali). He sat her down, narrated the whole script and explained why as an actor she must do this. To her misgivings about what her daughter Aaradhya would think of her Mama playing a 'bad woman' Mani assured Aishwarya that Aaradhya would be proud of her mother when she was old enough to understand what acting is all about," says the source.
Apparently this is all the convincing that Aishwarya needed. In an earlier conversation Aishwarya had said to me. "There are two filmmakers I can never say no to Sanjay (Bhansali) and Mani Sir. I started my career with Mani's Iruvar where I had to play a complex character of a politician and speak in Tamil. I knew nothing about either (politics or the Tamil language). But he had faith in me. That's what gave me the courage to go for it.
Sonakshi Sinha has quite the year ahead with three releases this year, she is currently promoting her film, Khandaani Shafakhana. With a unique concept that discusses sex and sex-related problems, Sonakshi says it is important to not consider sex as a taboo. Apart from that, Sonakshi will also be seen in Mission Mangal, with Akshay Kumar, Taapsee Pannu, and Vidya Balan. The actress has been on a roll and her fans just can't seem to get enough of her.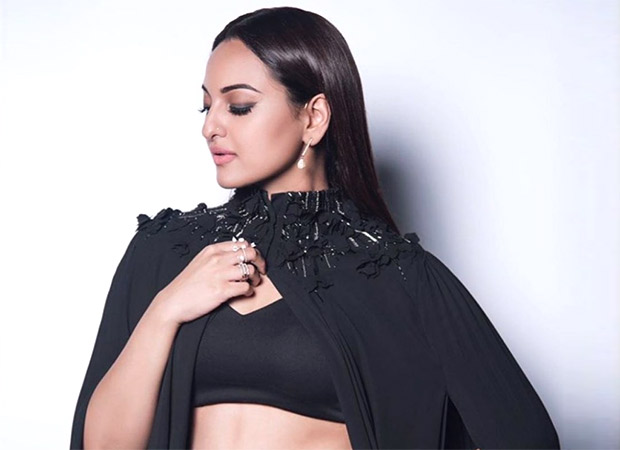 She recently opened up about being single and how she misses being in a relationship. She says even though she has the dreams and thoughts of a romance and relationship, she's not looking for love. Sonakshi says that whenever she tries to chase something, it evades her so love will have to come looking for her. She also admitted that she has dated a celebrity in the past and no one knew. Speaking of relationships, her parents want her to date a 'susheel' boy and since none of the celebrities are like that, she's going to wait it out.
Apart from these two upcoming movies, Sonakshi will recreate her magic on screen as Rajjo with Salman Khan in Dabangg 3. Slated to release on December 20, this year.
Kareena Kapoor Khan has been one of the most versatile actresses so far and has portrayed some unconventional roles in the past. She has constantly expanded her horizons when it comes to her professional commitments. The love she has for her work and the way she strikes a balance with work and family is amazing. Her recent commitments have had her juggling between countries.
Now that she is back in the city, Kareena has expressed her desire to do a double role film. She has always loved watching films like Seeta Aur Geeta and Chaalbaaz. She even confessed that she has watched the late Sridevi starrer film over 35 times! Kareena said that it is strange that she has not been offered to do a double role yet because she is dying to do one.
On the work front, Kareena has recently wrapped the shoot for Angrezi Medium where she will be seen portraying the role of a cop for the first time. Along with that, she has wrapped up the shoot for Good News and will also be seen in Karan Johar's magnum opus, Takht.
From the past few years, various south films have been remade and adapted in Bollywood and have received a good response. Owing to the success of remakes, the trend caught up and filmmakers from Bollywood are keeping an eye on buying remake rights of successful films, and even acquiring remake rights even before the release. However, Anubhav Sinha's Article 15, which stars Ayushamann Khurrana in the lead is witnessing a reverse trend. The film, which is an investigative thriller, touches upon the issue of casteism in the country with the utmost sensitivity and brings to the fore concerns which were either unknown or ignored by many. The film garnered great reviews and registered good collections at the box office, making it one of the most profitable films of 2019.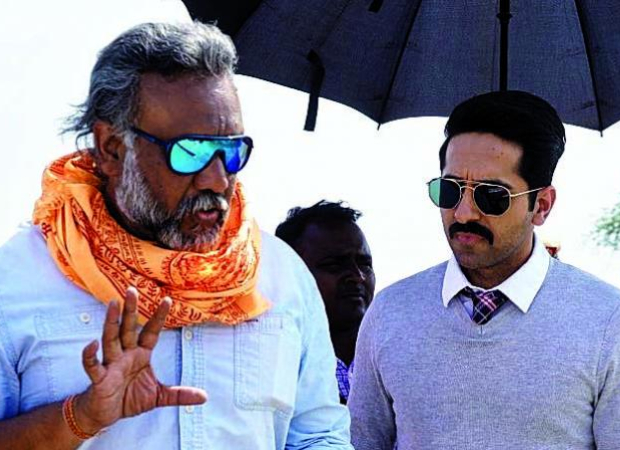 Since the film has good entertainment value and touches upon an issue which is prevalent nationwide, many filmmakers from South are in the race to acquire remake rights of the film. A source informed, that the producers of the film were flooded with offers, and even South superstar Dhanush was keen on remaking the film in Tamil.
Article 15 has been running successfully in theatres for over a month now and has made over 64 crores at the domestic box office. The film also stars Isha Talwar, M Nassar, Manoj Pahwa, Sayani Gupta, Kumud Mishra, and Mohammed Zeeshan Ayyub. It has been directed by Anubhav Sinha, produced by Anubhav Sinha and Zee Studios.
One of the most anticipated films of the year 2019, Chhichhore, is all set to release its trailer on Friendships Day, owing to the fact that the sweet story is based on three friends, their friendship and how they come together for a reunion- being helmed by Nitesh Tiwari, the director of The blockbuster Dangal fame.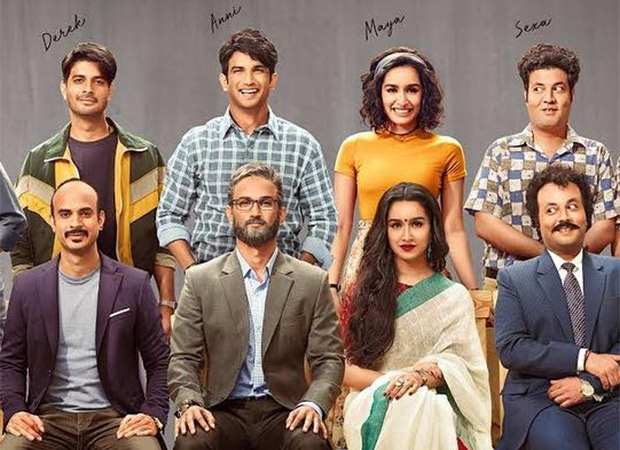 Chhichhore is directed by Nitesh Tiwari of Dangal fame. It's been 3 years since Dangal came out and in lieu of the fact that Dangal remains one of the highest-grossing Indian films of all times and received not just National but International acclaim, the buzz around Chhichhore is high. It's Nitesh Tiwari's next and the fact that a director who is known for making a groundbreaking film is going to be back with his next film, has generated enough excitement amongst the audience.
The poster release already saw fans taking to social media to share their excitement about the Nitesh Tiwari directorial as they see their favourite lead actors donning very intriguingly different roles. Not much is known about the film except from the fact that it's a story of three friends coming together for a reunion. But we're in for a treat considering that the simplest stories are the most powerful and with Nitesh Tiwari at the helm of it, one is sure to get their money's worth!
The much-anticipated release is a Nadiadwala Grandson Entertainment Productions. Chhichhore is directed by Nitesh Tewari, produced by Sajid Nadiadwala along with Fox Star Studios and is slated to release on August 30, 2019.
Super 30 starring Hrithik Roshan is rather doing really well at the box office. The actor is starring as Anand Kumar, mathematician, who teaches underprivileged students for IIT-JEE. The film has been made tax free in Bihar, Rajasthan, Delhi, and Gujarat among other states. And now it has received tax-free status in Maharashtra as well.
Hrithik Roshan thanked CM Devendra Fadnavis and wrote, "With utmost gratitude, I would like to thank Shri Devendra Fadnavis ji @Dev_Fadnavis for not just appreciating our film Super 30 but also declaring the film Tax Free in Maharashtra. It gives me immense happiness and fills me with pride to be bestowed with this honour."
"It felt very good when Maharashtra CM Hon'ble @Dev_Fadnavis congratulated me for the film 'Super 30' during a formal meeting. The best thing was that he declared the film tax free. Thank you from the core of my heart. @iHrithik @RelianceEnt @Shibasishsarkar#super30film," Anand Kumar wrote in his tweet.
Super 30 stars Mrunal Thakur, Pankaj Tripathi, Nandish Sandhu, and Amit Srivastava. The film hit the theatres on 12 July, 2019.
Riding high on the success of Andhadhun and De De Pyaar De, Tabu is set for yet another interesting role in the upcoming film, Jawaani Jaaneman. The film will mark the reunion of Hum Saath Saath Hai co-stars Saif Ali Khan and Tabu. It is being co-produced by Pooja Entertainment, Saif Ali Khan's Black Knight Films and Jay Shewakramani's, Northern Lights Films and is being directed by filmmaker Nitin Kakkar.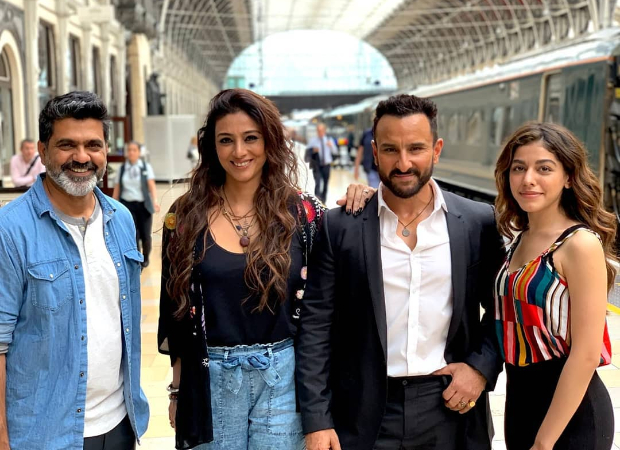 Tabu, who returned to Mumbai after wrapping up the film, stated that it was fun to work with Saif Ali Khan again after their 1999 film, Hum Saath Saath Hai. Though they starred in Biwi No 1, they did not have scenes together. She said that Saif has an amazing sense of humour and she was looking forward to working with him on this project. Tabu says, "Since I have been playing dark roles off-late, the character I play in Jawaani Jaaneman is absolutely refreshing. I loved the script when I read it and I definitely wanted to do this at first go."
Jay Shewakramani, who is producing the film, called her to talk about the special appearance in the film. She is getting to do fun roles and gets to play with the character and look, she was ecstatic about it. She said that Jay was an old friend and when she heard the story, she discovered it was in fun space and was instantly ready for it.
While there are rumours that she is essaying the role of debutante Alaia Furniturewala's mother, she did not confirm it but said that more than anybody's mother or sister, it is the character that she liked. She liked the way it was conceptualized with the correct balance of humour.
Producer Jackky Bhagnani says, "A fresh script, a fresh cast and a coming together of a fresh team. So expect the unexpected. Without giving away much about the film, the only thing I will say is that if you have laughed, cried or enjoyed with your family, that's exactly what you will do with our film! Nitin sir, with his unique talent to say the best of the stories in the most relatable manner, has truly made a film that we are proud of. I hope the audience loves this film as much as we do."
Jay Shewakramani adds, "As the title suggests, Jawaani Jaaneman has got a very young, fresh and energetic feel to it. With seasoned actors like Saif Ali Khan and Tabu along with the promising debutante Alaia F, expect the unexpected!"
Jawaani Jaaneman is truly a fresh, exuberant, coming-of-age story of a father and his daughter, with a roller-coaster of fun, emotions and lots of heartwarming moments thrown in. The film will hit the screens on November 29 this year.