Must Read Book May 2021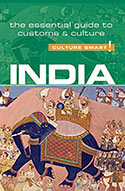 India – Culture Smart!: The Essential Guide to Customs & Culture
By Becky Stephen
India's huge population of 1.2 billion is as varied and colorful as the spice markets of Old Delhi. Each region, caste, and community has its own culture, reflecting unique histories shaped by conquest, creativity, and religion. Steeped in ancient traditions, exceptionally fatalistic, and intensely passionate about their culture, the Indians are also ingenious, creative, and world leaders in cutting-edge science and technology. Show interest in their country and it will be reciprocated with genuine warmth and friendship.
Culture Smart! India will make you aware of the essential values and behavioral norms, show you how to navigate often profound cultural differences and build relationships, and offer invaluable insights into this great, endlessly fascinating land.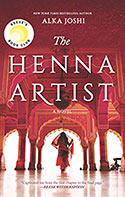 The Henna Artist: A Novel
by Alka Joshi
Escaping from an abusive marriage, seventeen-year-old Lakshmi makes her way alone to the vibrant 1950s pink city of Jaipur. There she becomes the most highly requested henna artist—and confidante—to the wealthy women of the upper class. But trusted with the secrets of the wealthy, she can never reveal her own…
Known for her original designs and sage advice, Lakshmi must tread carefully to avoid the jealous gossips who could ruin her reputation and her livelihood. As she pursues her dream of an independent life, she is startled one day when she is confronted by her husband, who has tracked her down these many years later with a high-spirited young girl in tow — a sister Lakshmi never knew she had. Suddenly the caution that she has carefully cultivated as protection is threatened. Still she perseveres, applying her talents and lifting up those that surround her as she does.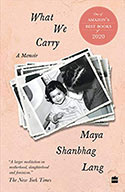 What We Carry: A Memoir
by Maya Shanbhag Lang
Maya Shanbhag Lang grew up idolizing her brilliant mother, an accomplished physician who immigrated to the United States from India and completed her residency all while raising her children and keeping a traditional Indian home. Maya's mother had always been a source of support—until Maya became a mother herself. Then the parent who had once been so capable and attentive became suddenly and inexplicably unavailable. Struggling to understand this abrupt change while raising her own young child, Maya searches for answers and soon learns that her mother is living with Alzheimer's.
Unable to remember or keep track of the stories she once told her daughter—stories about her life in India, why she immigrated, and her experience of motherhood—Maya's mother divulges secrets about her past that force Maya to reexamine their relationship. It becomes clear that Maya never really knew her mother, despite their close bond. Absorbing, moving, and raw, What We Carry is a memoir about mothers and daughters, lies and truths, receiving and giving care, and how we cannot grow up until we fully understand the people who raised us. It is a beautiful examination of the weight we shoulder as women and an exploration of how to finally set our burdens down.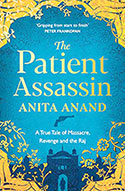 The Patient Assassin: A True Tale of Massacre, Revenge, and India's Quest for Independence
by Anita Anand
When Sir Michael O'Dwyer, the Lieutenant Governor of Punjab, ordered Brigadier General Reginald Dyer to Amritsar, he wanted Dyer to bring the troublesome city to heel. Sir Michael had become increasingly alarmed at the effect Gandhi was having on his province, as well as recent demonstrations, strikes, and shows of Hindu-Muslim unity. All these things, to Sir Michael, were a precursor to a second Indian revolt. What happened next shocked the world. An unauthorized gathering in the Jallianwallah Bagh in Amritsar in April 1919 became the focal point for Sir Michael's law enforcers. Dyer marched his soldiers into the walled public park, blocking the only exit. Then, without issuing any order to disperse, he instructed his men to open fire, turning their guns on the crowd, which numbered in the thousands and included women and children. The soldiers continued firing for ten minutes, stopping only when they ran out of ammunition.
According to legend, nineteen-year-old Sikh orphan Udham Singh was injured in the attack, and remained surrounded by the dead and dying until he was able to move the next morning. Then, he supposedly picked up a handful of blood-soaked earth, smeared it across his forehead, and vowed to kill the men responsible.
The truth, as the author has discovered, is more complex—but no less dramatic. Award-winning journalist Anita Anand traced Singh's journey through Africa, the United States, and across Europe until, in March 1940, the young man finally arrived in front of O'Dwyer himself in a London hall ready to shoot him down. The Patient Assassin "mixes Tom Ripley's con-man-for-all-seasons versatility with Edmond Dantès's persistence" (The Wall Street Journal) and reveals the incredible but true story behind a legend that still endures today.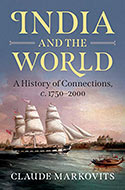 India and the World
by Claude Markovits
In this pioneering history of modern India, Claude Markovits offers a new interpretation of events of world importance, focusing on the multiplicity of connections between India and the world. Beginning with an examination of India's evolving role in the world economy, he deals successively with the movement of people out of and into India, the role played by Indian soldiers in a series of conflicts from the mid-eighteenth to the late twentieth century, the place of India in the global circulation of ideas and cultural productions and the relationships established between Indians and others both abroad and at home. Challenging dominant state-centred histories by focusing on the lived experiences of people, Markovits demonstrates that the multiple connections established between India and other lands did not necessarily result in mutual knowledge, but were often marked by misunderstanding.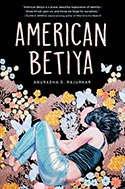 American Betiya
by Anuradha D. Rajurkar
Rani Kelkar has never lied to her parents, until she meets Oliver. The same qualities that draw her in–his tattoos, his charisma, his passion for art–make him her mother's worst nightmare.
They begin dating in secret, but when Oliver's troubled home life unravels, he starts to ask more of Rani than she knows how to give, desperately trying to fit into her world, no matter how high the cost. When a twist of fate leads Rani from Evanston, Illinois to Pune, India, for a summer, she has a reckoning with herself–and what's really brewing beneath the surface of her first love.
Winner of SCBWI's Emerging Voices award, Anuradha D. Rajurkar takes an honest look at the ways cultures can clash in an interracial relationship. Braiding together themes of sexuality, artistic expression, and appropriation, she gives voice to a girl claiming ownership of her identity, one shattered stereotype at a time.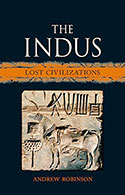 The Indus: Lost Civilizations
by Andrew Robinson
The Indus civilization flourished for half a millennium from about 2600 to 1900 BCE, when it mysteriously declined and vanished from view. It remained invisible for almost four thousand years, until its ruins were discovered in the 1920s by British and Indian archaeologists. Today, after almost a century of excavation, it is regarded as the beginning of Indian civilization and possibly the origin of Hinduism. The Indus: Lost Civilizations is an accessible introduction to every significant aspect of an extraordinary and tantalizing "lost" civilization, which combined artistic excellence, technological sophistication, and economic vigor with social egalitarianism, political freedom, and religious moderation. The book also discusses the vital legacy of the Indus civilization in India and Pakistan today.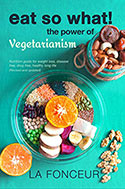 Eat So What! The Power of Vegetarianism
by La Fonceur
A new diet trend catches fire every other day but these diets are far from being a healthy diet, they can provide a temporary solution to health issues, whether it is obesity, diabetes, or other diseases. But, in order to stay healthy, you must have an in-depth knowledge of the foods you eat, what is the actual purpose of the various foods, and how nutritious they really are.
A vegetarian diet can protect you from many diseases, it adds valuable and healthy years to your life. Plant-based healthy vegetarian foods can be the solution to most of our daily health problems. Many diseases can be prevented with Food Therapy.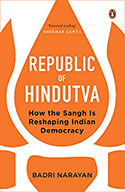 Republic of Hindutva
by Badri Narayan
For many years, the Rashtriya Swayamsevak Sangh has been working towards social reconstruction in India, which is then used by the Bharatiya Janata Party for political benefit. Contrary to popular understanding, the RSS has transformed to become more technologically savvy and socially inclusive, making the message of Hindu nationalism appealing to a large section of Indians. It has been actively mobilizing Dalits, tribals and other marginalized communities to assimilate them into the Hindutva metanarrative. Instead of wiping out caste from electoral politics, the RSS plays up the identity of disadvantaged groups, which translates into votes for the BJP.
Drawing on extensive field research in the heartland of Uttar Pradesh, this path-breaking book shows how through well-planned strategies of appropriation and social work, Hindutva forces are radically reshaping Indian democracy.