Must Read Books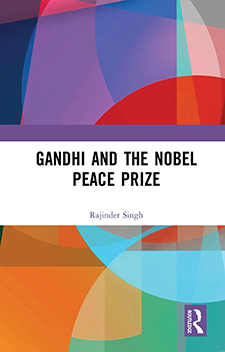 Gandhi and the Nobel Peace Prize
By Rajinder Singh (Available only via Kindle)
An apostle of non-violent struggle and a crusader against colonialism and inequality Mohandas Karamchand Gandhi (popularly known as Mahatma Gandhi) was a much revered world figure. Between 1924 and 1948, in nearly 100 nominations (individual or joint) he was proposed for the Nobel Peace Prize. And yet despite international support, Gandhi was never a recipient of the Nobel Peace Prize. Why was it so? Was it the fault of the Nobel Committee? Perhaps his associates made mistakes? In order to answer such questions, the nomination letters, newspaper cuttings, reports of the experts' of the Nobel Committee, confidential record of the Committee, and other unpublished documents were consulted from the Archives of the Peace Prize Institute. The results are discussed and analysed in this volume. ISBN-13: 978-1138490031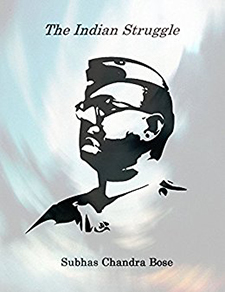 The Indian Struggle (1920–1942)
By Subhas Chandra Bose

The Indian Struggle, 1920–1942 is a two-part book by the Indian nationalist leader Netaji Subhash Chandra Bose that covers the 1920–1942 history of the Indian independence movement to end British imperial rule over India. Banned in India by the British colonial government, The Indian Struggle was published in the country only in 1948 after India became independent. The book analyses a period of the Indian independence struggle from the Non-Cooperation and Khilafat Movements of the early 1920s to the Quit India and Azad Hind movements of the early 1940s.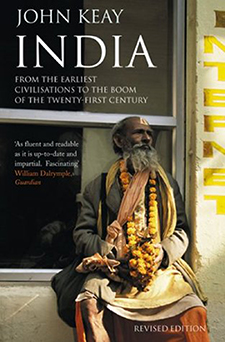 India: A History
By John Keay
The first single-volume history of India since the 1950s, combining narrative pace and skill with social, economic and cultural analysis. Five millennia of the sub-continent's history are interpreted by one of our finest writers on India and the Far East. This edition does not include illustrations.
Older, richer and more distinctive than almost any other, India's culture furnishes all that the historian could wish for in the way of continuity and diversity. The peoples of the Indian subcontinent, while sharing a common history and culture, are not now, and never have been, a single unitary state; the book accommodates Pakistan and Bangladesh, as well as other embryonic nation states like the Sikh Punjab, Muslim Kashmir and Assam.
Above all, the colonial era is seen in the overall context of Indian history, and the legacy of the 1947 partition is examined from the standpoint of today.