Must Read Books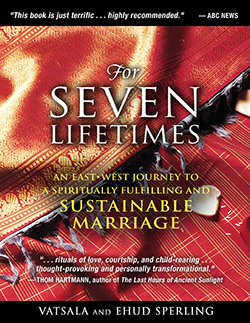 For Seven Lifetimes: An East–West Journey to a Spiritually Fulfilling and Sustainable Marriage
By Vatsala Sperling and Ehud Sperling

Defying the norms of her culture and tradition, a highly educated Tamil Brahmin woman decides to arrange her own marriage. Simultaneously, an American book publisher–disillusioned with love in the Western world–looks to India to find a wife by placing an ad in an Indian newspaper. A dialogue between two souls, two families, and two cultures, For Seven Lifetimes chronicles the year-long written courtship of this pair as they share their beliefs on sexuality, desire, gender roles, careers, parenthood, spirituality, and religion. By appreciating the similarities and differences in their worldviews, they initiate a union that reflects their ideals as a couple and the life they will create together.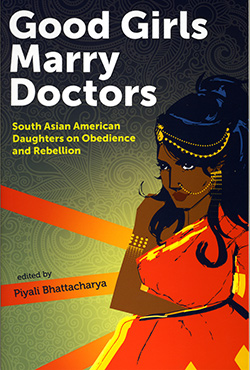 Good Girls Marry Doctors: South Asian American Daughters on Obedience and Rebellion
by Piyali Bhattacharya (Editor)
Good Girls Marry Doctors is the first anthology to examine the multiple facets of daughterhood in South Asian American families.
The anthology is filled with honest stories, difficult and joyous, heartbreaking and hilarious, from a diverse array of powerful women. These narratives combine to expose struggles that are too often hidden from the public eye, while reminding those going through similar experiences that they are heard, and they are not alone.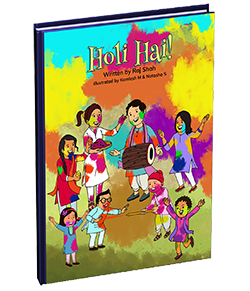 Holi Hai!
By Raj Shah
Holi Hai! explains why Hindus celebrate Holi, the festival of colors all around the world in the spring season. The book helps children living in America the universal message of the victory of good over evil. In Holi Hai!, Hindu children learn this valuable lesson along with Hindu rituals and traditions while having fun with their friends. The Holi celebration consists of traditions such as lighting a bonfire and burning Holika, the evil sister of Prahalad. Celebrations end with all, young and old, playing with water balloons and dry color powder. This colorful book also explains the ancient story of Radha and Krishna and why they celebrated Holi. As with every Hindu festival, celebrations always end with lots of delicious food, music and sweets! For more information, please visit www.deshvideshpublishing.com.