New visa guidelines liable to cause vulnerabilities, trouble for some Indian students: official
The new visa guidelines requiring universal students in the US with a F-1 visa to take at any rate one in-person course or face the possibility of extradition is probably going to "cause vulnerabilities and challenges" for certain students, the Indian Embassy has said.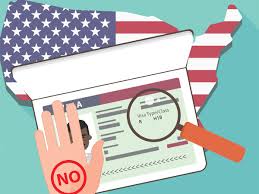 "These new changes when a significant number of the US colleges and schools are yet to report their arrangements for the new scholarly year are probably going to cause vulnerabilities and challenges for some Indian students wishing to seek after their examinations in the US," said a representative of the Indian Embassy.
Reacting to media inquiries, the representative said the Indian government has taken up the issue with concerned US authorities.
At the India-US Foreign Office Consultations hung on July 7, Foreign Secretary Harsh Vardhan Shringla passed on India's interests on the issue to Under Secretary of State for Political Affairs David Hale.
As indicated by an ongoing report of Students and Exchange Visitor Program (SEVP), there were 1,94,556 Indian students joined up with different scholarly organizations of US in January this year. Of these 1,26,132 were guys and 68,405 were females.
Taking note of that association in advanced education is a key segment of the tough individuals to-individuals ties among India and the US, the representative said over the most recent two decades Indian students in American colleges and schools have been the harbingers of a solid organization among innovation and development parts between the two nations.
The representative trusted that the US specialists would give satisfactory adaptability in their visa rule, remembering the exceptional conditions made by the COVID-19 pandemic for the Indian student network.