NRI NEWS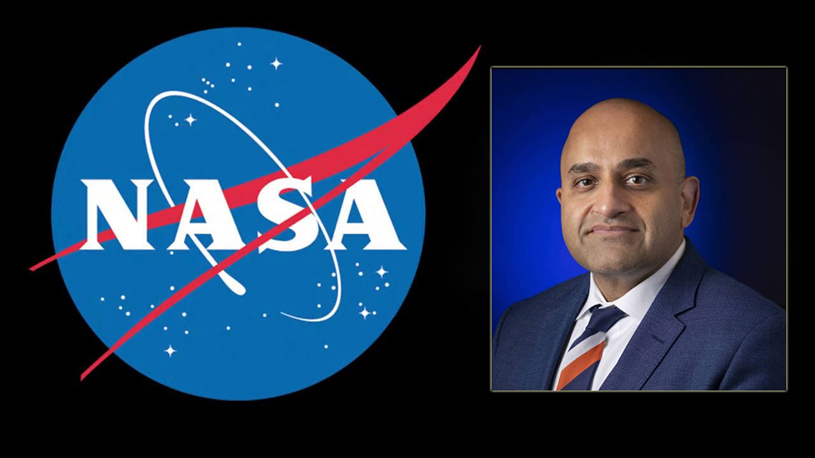 An Indian-American aerospace industry expert has been named NASA's chief technologist to advise Administrator Bill Nelson on technology strategy and programs. AC Charania joined NASA on January 3. He replaced Bhavya Lal as acting chief technologist.
Mr. Charania will manage technology engagement with other federal departments, the private sector, and external partners, NASA said Monday.
"Every NASA mission uses technology." "Ensuring we pursue the best policy goals allows our agency to remain a worldwide innovation leader," NASA's associate administrator for technology, policy, and strategy said in a statement.
Charania manages vast, fast-changing technology portfolios. I'm excited for him to join NASA. – Lal
"The rate of 21st-century advancement we seek depends on picking and maturing a portfolio of technologies," said Mr. Charania.
"NASA has several options for partnerships within and outside the agency. I'm excited to work with the community to advance space and aviation. Adding,
Before joining NASA, he was VP of product strategy at Reliable Robotics, which develops autonomous aircraft.
His past work includes developing Blue Origin's lunar permanence strategy, the Blue Moon lunar lander mission, and NASA technology efforts.
Mr. Charania worked in strategy and business development for Virgin Galactic (formerly Virgin Orbit) and LauncherOne.
He served in several management and technical roles at SpaceWorks Enterprises, including incubating Generation Orbit and Terminal Velocity Aerospace.
Mr. Charania supervised the development of the FastForward industry group focused on high-speed point-to-point transportation and was a NASA Innovative Advanced Concepts fellow, according to the release. 
He studied aerospace engineering at Georgia Tech and economics at Emory.