Astrology By Priya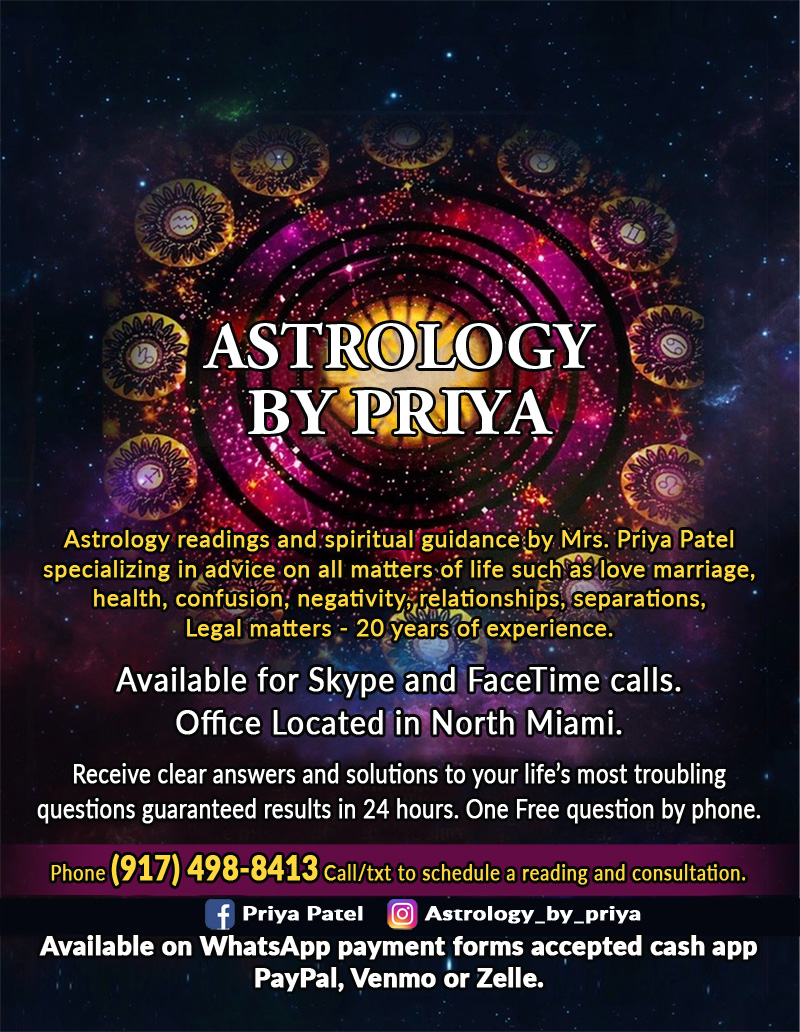 Astrology by Priya
Astrology readings and spiritual guidance by Mrs. Priya Patel specializing in advice on all matters of life such as love marriage, health, confusion, negativity, relationships, seperations, Legal Matters – 20 Years of experience.
Available for Skype and FaceTime calls.Office located in North Miami.
Available on WhatsApp payment forms accepted cash app PayPal, Venmo or Zelle.
Author in Bartlett
Lecturer in Bartlett
Teacher & counselor in Bartlett
Spiritual guidance in Bartlett
Vedic Priest in Bartlett
All Hindu/Vedic Ceremonies
Yagna-Havan
Pooja & Spiritual Remedies
Gems Consultants
Hindu-Vedic Astrologer in Bartlett
Palmist in Bartlett
Vaastu-Shastra
Numerologist in Bartlett